Top 5 Things You Can't Miss in the Bay of Islands
---
Take a look at the list below to see the activities you can't miss when visiting the Bay of Islands!
---
Top 5 Things You Can't-Miss During your Day Trip in the Bay of Islands
Bay of Islands is a dreamy tropical destination tucked away in the northern part of New Zealand. You can access it through Paihia after a 3-hour drive from Auckland. The majestic thing about New Zealand is that one day you can be in awe of the beautiful snow-capped mountains, paddle in crystal clear lakes, and then the next day you can get a tan in the beautiful beaches studded with white sand. There's always beautiful scenery anywhere you look!
To help you maximize your day trip to the Bay of Islands, we've highlighted the Top 5 things you can't miss during your visit.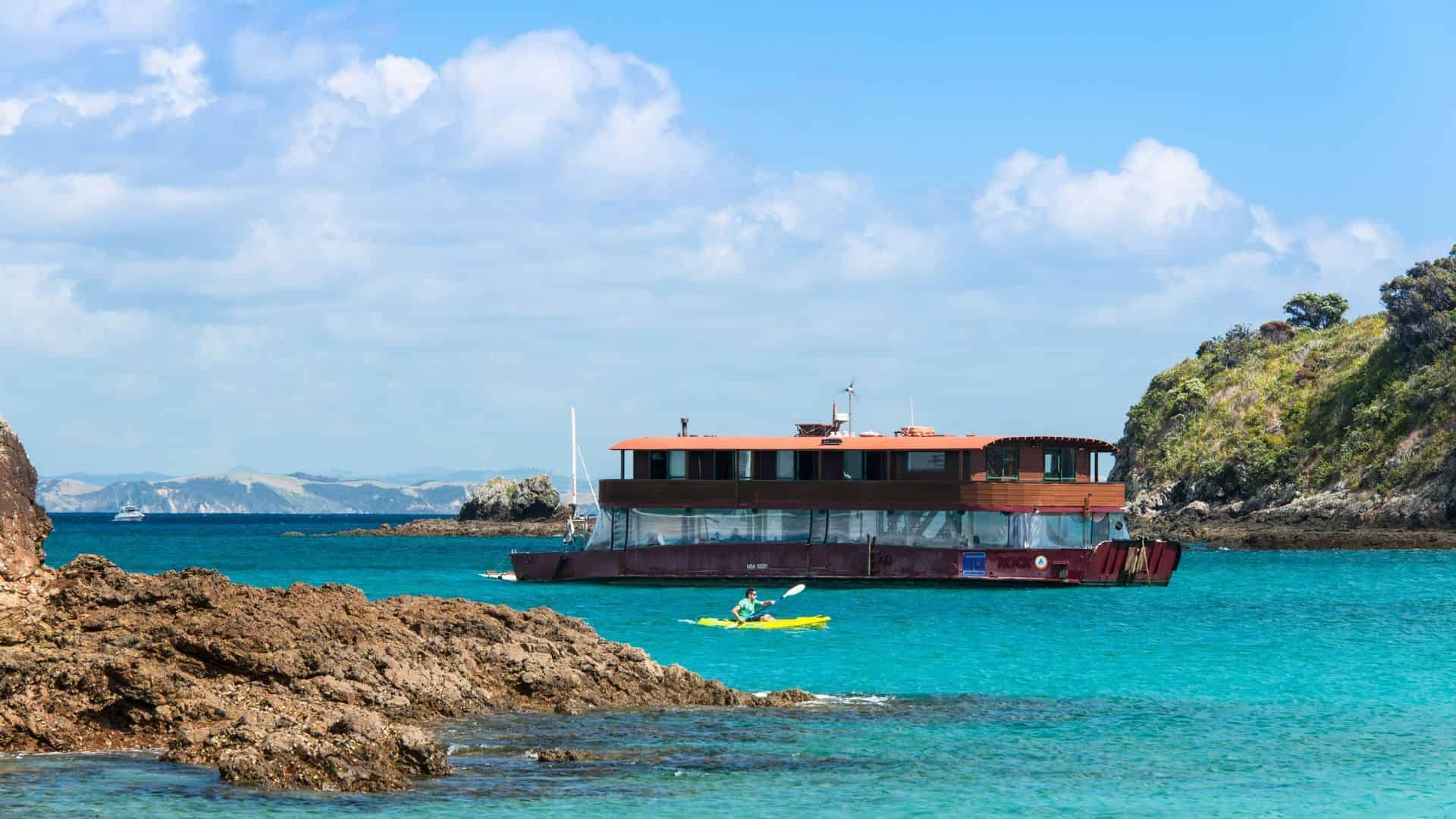 What's the first image that comes to your mind when you hear Bay of Islands? Aha! It's the crystal clear blue sea and the sound of the waves by the beach. The white and smooth sandy beaches to discover in the 144 islands. The best way to explore around the Bay of Islands is by hopping on to a cruise to take you to all the beautiful local spots. There are a lot of boat tours in the Bay of Islands, explore it like a true local, The Rock Adventure Cruise is an excellent choice if you wish to go around the best spots or spend overnight at the Bay of Islands and maximize Kiwi experience within limited time and budget.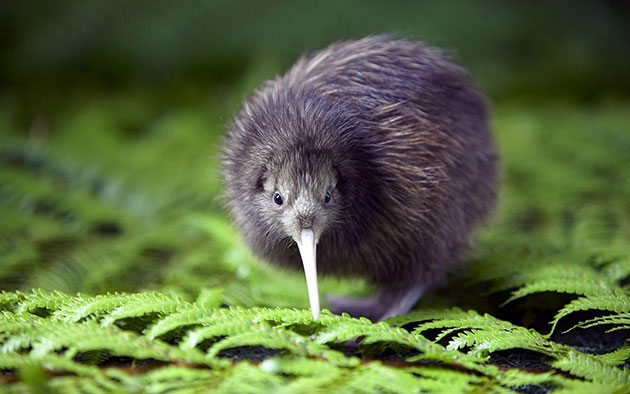 Bay of Islands is home to a lot of local wildlife both in dry land and in water, that you shouldn't miss on your trip. See a Kiwi in real life and learn about New Zealand's national bird and how unique it is. When you're out in the bay always have an ear out during the night time when they do their nightly calls. You can also get a glimpse of the native Little Blue Penguins resting or playing around by the rocks looking as cute as a button. On most occasions, a pod of dolphins usually come by The Rock and cruise with us back and forth to Paihia. To marvel, the beauty of New Zealand's local wildlife is a wonderful experience you have to try!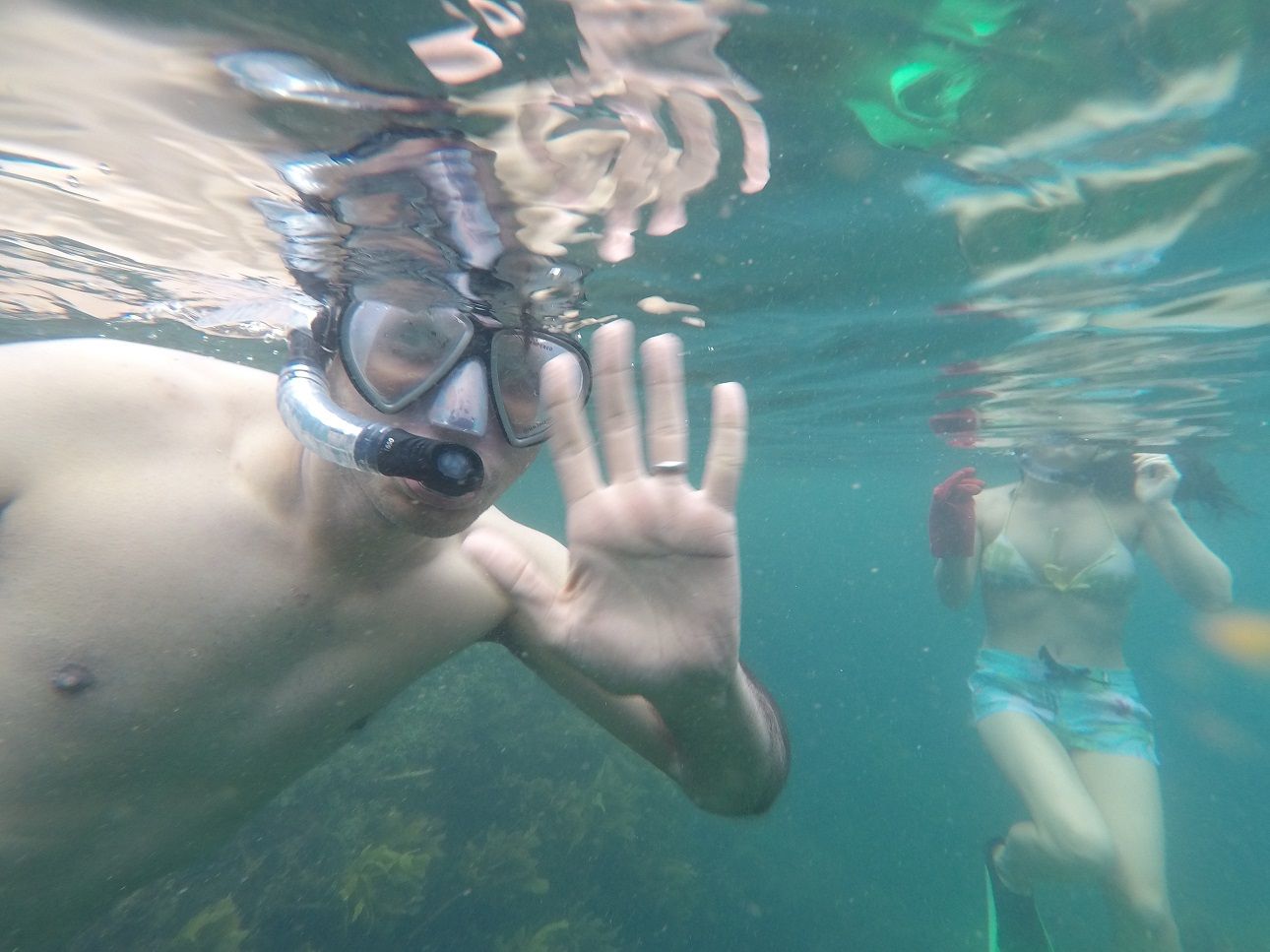 If you haven't tried snorkelling then you've been missing out half of your life. It's a whole new world down there! You'll get mesmerized with the play of colours underwater and the different types of marine animals waiting for you to be discovered. If you're afraid to swim in open water, you should inform your local guide so you can use a life-jacket and still enjoy snorkelling under supervision.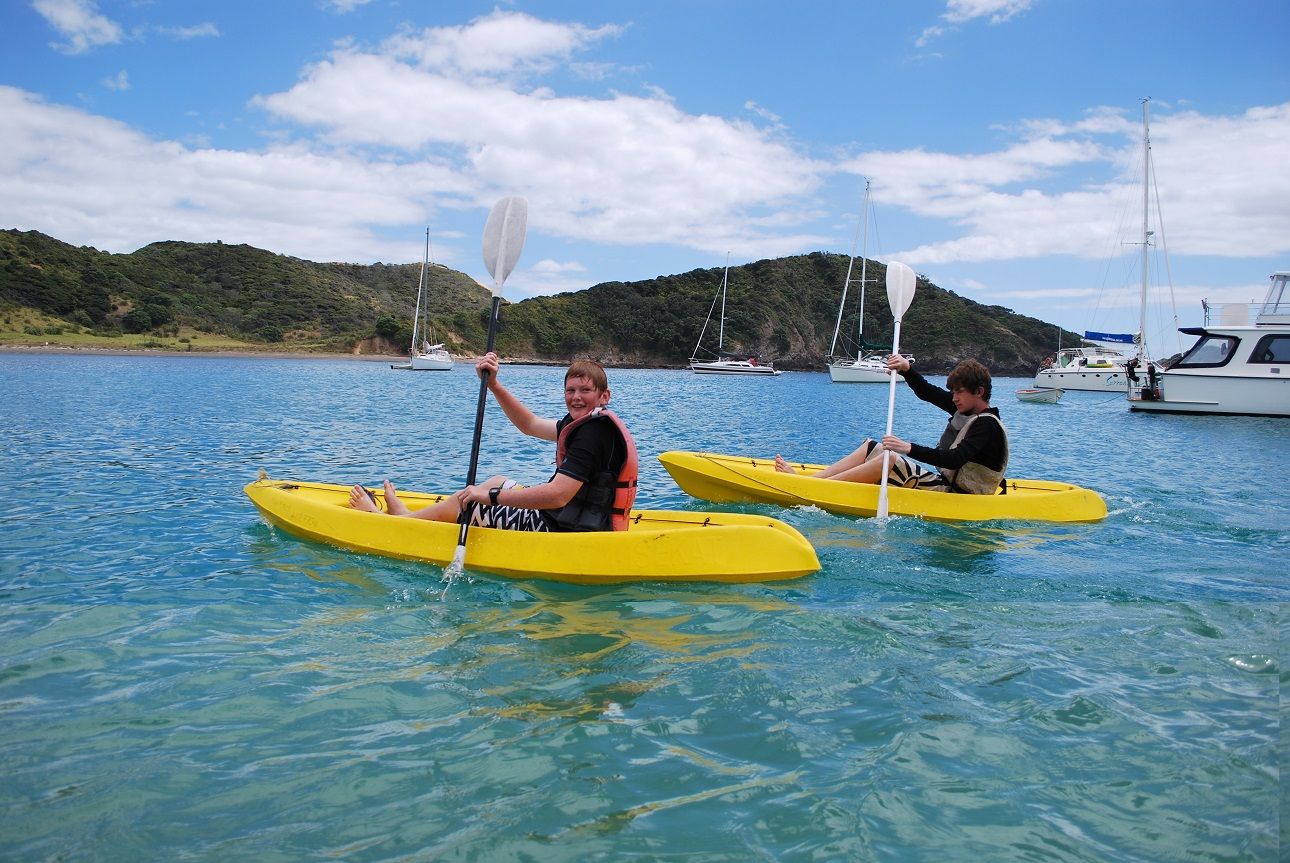 There's nothing like a good scenery and the sound of nature to relax and examine your life. Exploring the bay of islands through your kayak will keep you in the present moment and make you appreciate nature and life in general. With every paddle you make, you get closer to your destination at your own pace. You can't just sit there, do nothing and expect the waves to bring you to your destination. You may not have the same serene moment when you're out there paddling but I'm sure it will come to you.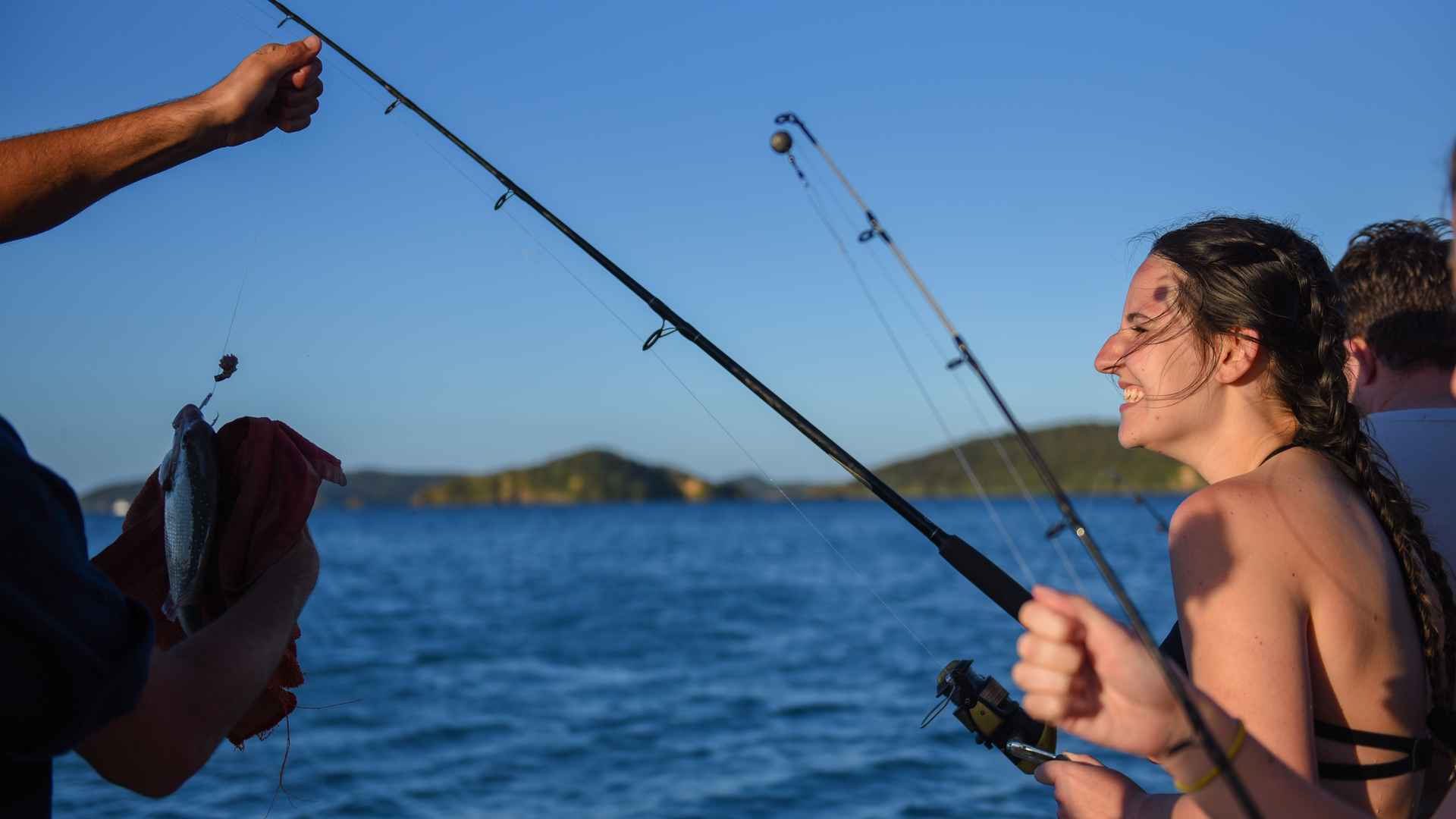 Immerse yourself into the authentic Kiwi life and go fishing for dinner or "Kai Moana". The gathering of fresh seafood is part of the Maori culture in practice up to date. Fishing or angling (local term) can be a test of patience or sometimes a test of strength depends on the size of the caught fish. Make sure to only keep fishes within legal sizing, let's do our part and respect the fishing regulations in New Zealand. The popular catch in the Bay of Islands ranges from Kahawai, Snapper and a Yellowfin tuna if you get lucky!
There you go, these are the major activities that you shouldn't miss while visiting the Bay of Islands for a holiday. We hope you get to experience all of it and take great photos and wonderful memories to last a lifetime!
Book your cruise with The Rock Adventure Cruise and get to experience all of the above activities for a price of one. Sleeping overnight on a houseboat with the friendly crew is an added bonus if you wish to stay overnight! Find out more about the different accommodations available that may suit your liking.
"Awesome crew!!! Highly recommend The Rock Adventure!! Had our brothers surprise birthdays and the crew were ON!!! Views for days!! Loved the whole trip!!"
"Amazing experience with the rock cruise!!!! Thanks for having us! It's such an unforgettable experience, for those who hasn't try before,...
"As soon as we docked after 26 fun hours on The Rock, my usually screen-addicted 13 year old declared "I wish we'd had a whole extra day"....
"Thank you so much for the amazing experience! We have enjoyed our cruise so much! Kids are so happy and as too! We have learned so much within two days!...
"We had a nice trip with the "Rock" team. The trip was really pleasant and relax. We had sufficient time to do all activities. Having...
All Reviews