Kai Moana
Bay of Islands Activities
---
Feed your curiosity they say, get a chance to collect fresh seafood with us!
---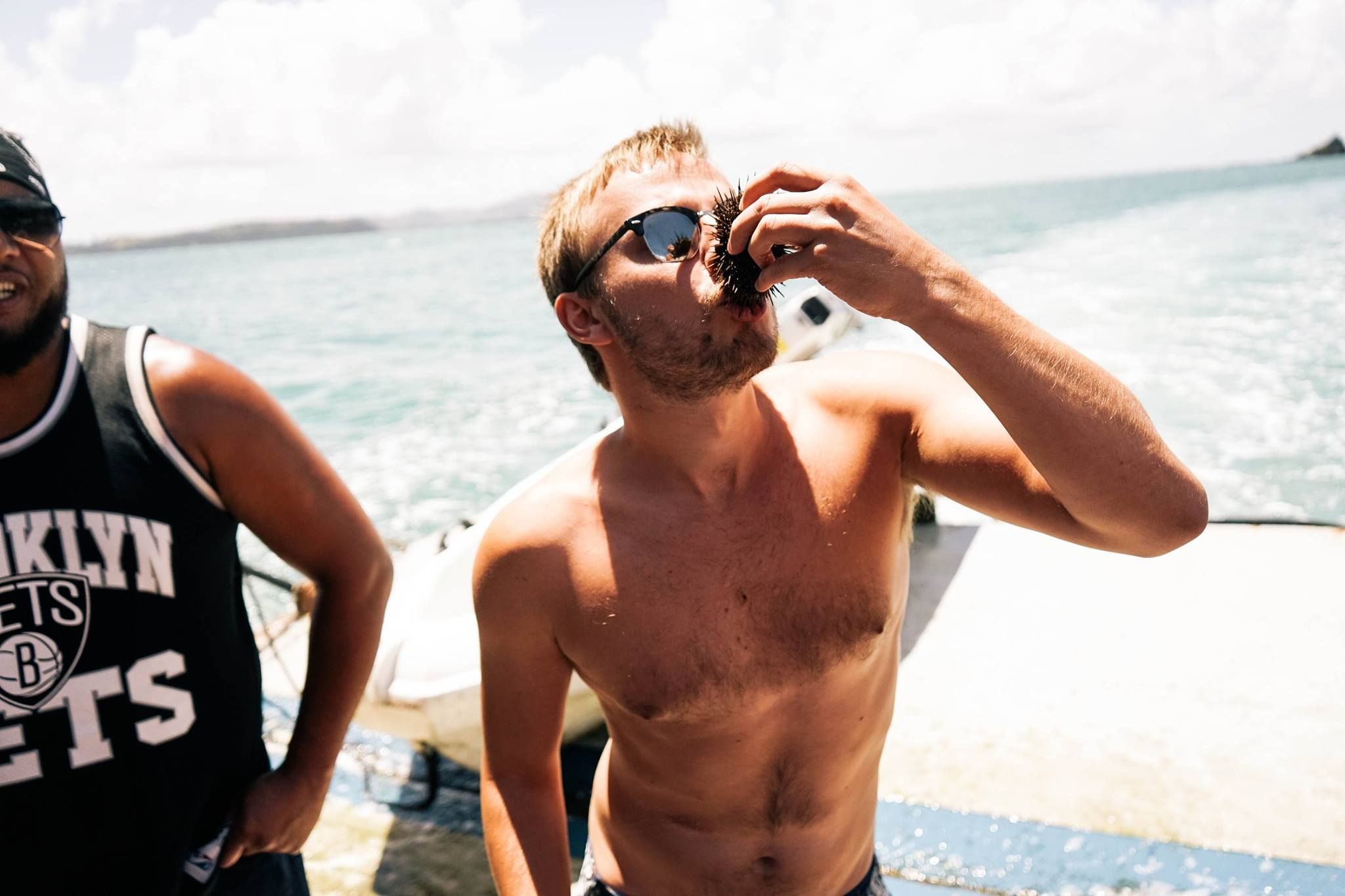 Collecting sea items and other natural mementos would seem like an all-time child's play for most people, but in New Zealand such activity may be turned into an exciting experience to feed one's fondness for nature and wildlife.

Due to New Zealand's impressive growing conditions for seafood, its ocean serves as a food basket to the locals where most of them rely on kaimoana as their food source. Kaimoana, meaning 'food from the sea', provides physical, cultural, and spiritual sustenance.
In the middle of what feels like a slice of paradise, the Bay of Islands offers you a rich marine sanctuary with a variety of wildlife present that would truly satisfy one's curiosity. Aside from fishing, another way to discover and have a taste of the wonders of the Bay of Islands is what The Rock offers as an activity of Collecting Seafood or Kai Moana as the Maori say. With just minimal protective gear and no special equipment needed, you can be sure of a good day's haul for as long as you love the waters, and bonus if you know well how to swim deep!
By means of simply immersing yourself in the waters of the Bay of Islands, you may see different shellfishes such as mussels or green shells, cockles, clams, oysters, scallops, paua, and pipi, which you may personally pluck from exposed rocks, or dig to find them on the sandbanks, as long as they are in good size. Surely an activity which may bring out some sense of achievement for unlocking a new experience!
Among the numerous interesting shellfishes discoverable around the world, Kina, a remarkable unique kind of sea urchin, can only be found in the vast waters of New Zealand, making the cruising experience with The Rock Adventure Cruise even more special. If you know how to free dive, our crew will assist you underwater in harvesting your found Kina. If not, no need to worry! Our crew will happily collect a few for you. Kina is sought for its delicate, smooth, tasty, buttery roe, and many of our guests in the previous tours have been thrilled to experience its full flavour!
There are many fun things to do in New Zealand that will leave you spellbound, and by joining The Rock Cruise Adventure Cruise, you will get not only the rest and relaxation that you need but exceeds to also bring you new experiences mixed up of both fun and immeasurable learning.
Find out about our different types of cruises available and see which one fits you. Learn more about it here.
If you're interested in booking now, Click here.
"The entire tour from start to finish was incredible. There was a constant stream of activities and you could pick and choose what you wished to do. We shot...
"Anyone considering this, consider no more and just book it! This was one of my first experiences solo travelling up in the north after a tour and as...
"The crew on The Rock are so friendly! The boat is an old ferry and has a lot of character. I'm sure there are plenty of other positive reviews, so...
"To start the crew aboard was absolutely fantastic and easy going. Just having them be the leaders of our stay made it very relaxed as if you were traveling...
"The crew are wonderful and swimming in the fluorescent algae was one of the most surreal and beautiful moments of my life. Highly highly recommended!"
All Reviews