Private Charters
---
Family events, friends getaway, work social function, team building - we're here for it!
Gather your group and join us for an Overnight Charter with just your people on board.
Talk to us about what you have in mind and leave the rest to us!
---
Why book a Private Charter?
Our Private Charter experience is perfect for a family getaway, celebrating a birthday, anniversary or engagement with friends and even work team building.
Our unique venue offers accommodation, 3 meals, and a variety of activities, all from the comfort of a large stable platform. Whatever your group, the perfect experience to bring your team together, great family venue, a school field trip with a difference or a workshop with a view. We cater for a wide variety of events, have lots of activities to add to the mix, providing all your accommodation and catering under one roof.
All of the accommodation is on the upper floor, leaving the spacious downstairs area for activities, socialising or relaxing. The retractable dining area means that all guests can sit together at one long table to eat together or do projects.
Guest accommodation comprises of eight cabins with a variety of bed configurations allowing for plenty of flexibility. Maximum capacity is 42.
Here what one of our charter guests had to say:
"We chartered The Rock for our engagement party and it was hands down the best 3 days of our lives. Jonny, Liam, Harley, Erin and all the crew were a gift! They were less like staff and more like guests that helped out. The activities were flawless and we all had an extraordinary experience."
-Derry Brown, NZ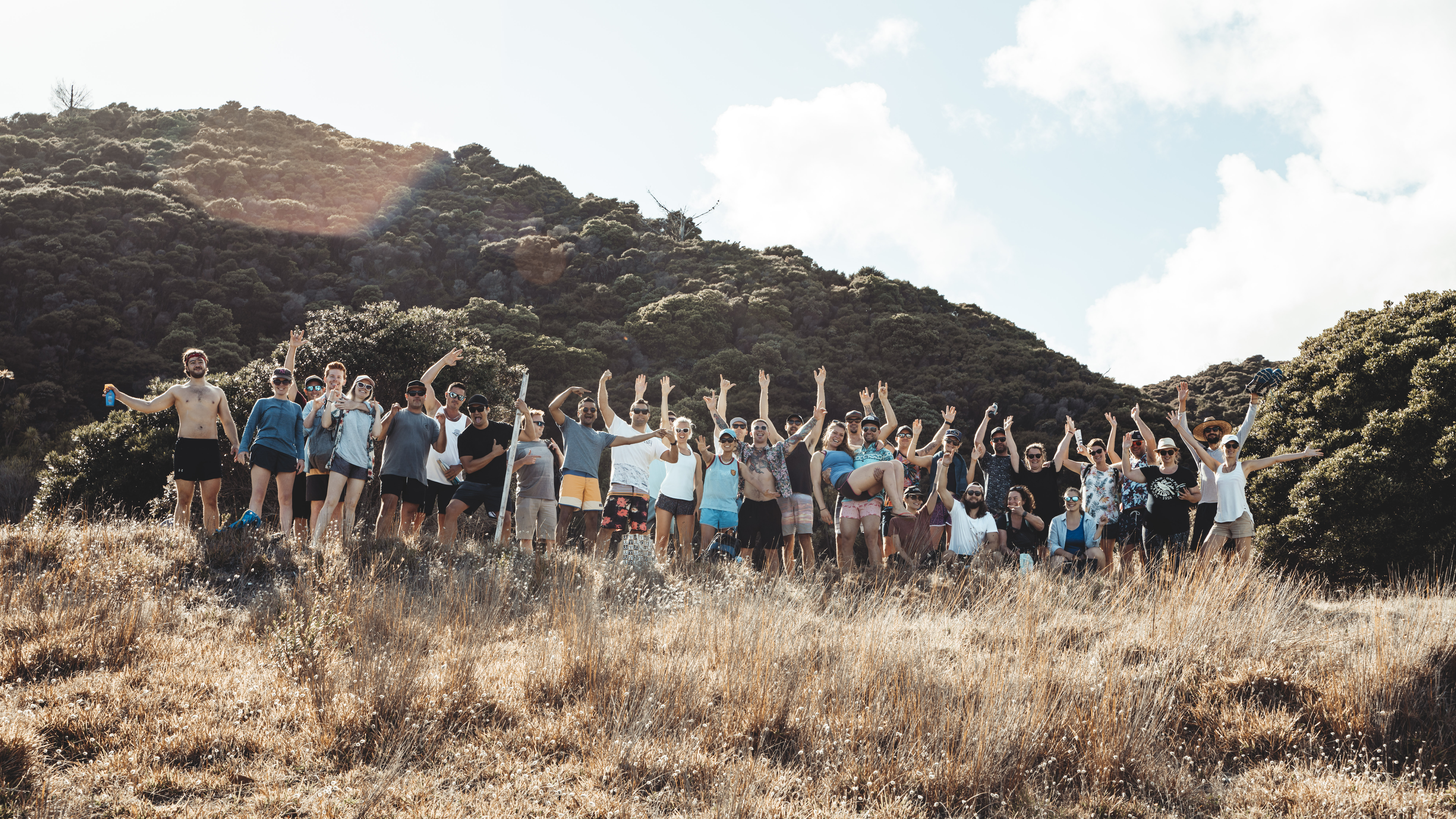 What can we expect?
During our hour together, you'll watch videos with commentary from our animated host, as well as take part in some games and quizzes to test your knowledge.
Some of the activities we offer are:
-Paintball (target shooting) at sea
-Fishing (we supply the rods and bait too!)
-Snorkel and explore the abundant life under the water
-Collect kina to try
-Climb one of the most photographed island in the Bay of Islands on a guided island walk
-Experience night kayaking and see the bioluminescence
-Eat a kina shot
Perfect for all ages, this overnight adventure will give you a taste of "Rock" hospitality, our incredible backyard and the activities we're famous for.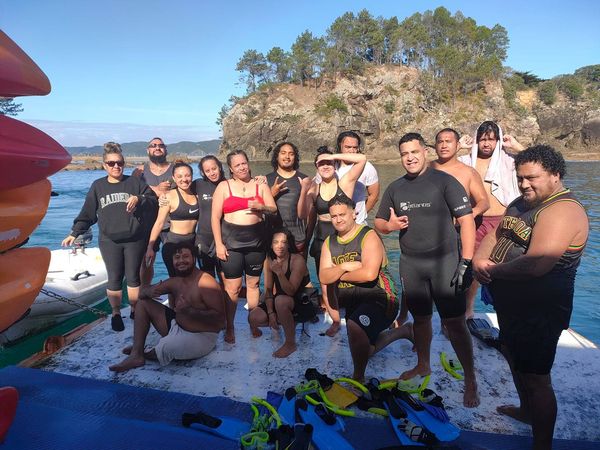 Here's a review from one our charter groups:
"Awesome crew!!! Highly recommend The Rock Adventure!! Had our brothers surprise birthdays and the crew were ON!!! Views for days!! Loved the whole trip!!"
-Matiu Tarnz Whatarau, NZ
Where do I book the Tour?
Click on any of the links on this page, head to our booking page or give us a call on 0800 762 527 or email us at [email protected]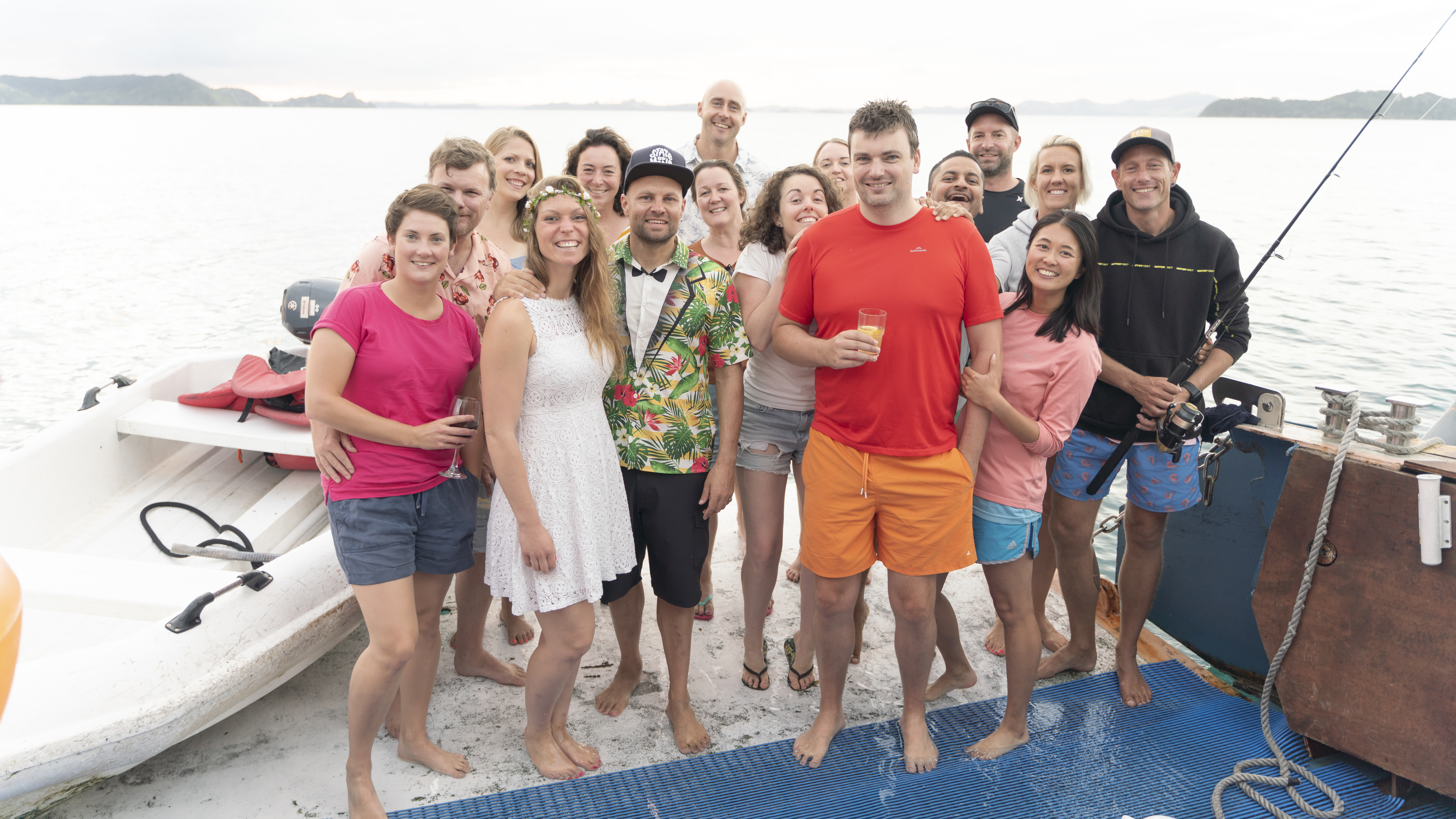 Get in touch with us today and chat with Jonny or Marlane about getting your group out for a Private Charter!
Schools & Colleges
A unique opportunity to 'camp out' on the water in the Bay of Islands
Special Celebrations
Celebrate your special occasion with us in the spectacular Bay of Islands
"This was our second trip on The Rock Adventure Cruise overnight trip and it was just as amazing as we had remembered. This time we were able to take...
"It was amazing ending 2022 on the Rock! Authentic experience with friendly hostel/ family vibe. Weather wasn't the best but the adventures surely...
"Awesome adventure. Plenty of activities for everyone. Stunning scenery. Crew were so accommodating with everyone's needs. Great time for something...
"We celebrated my partners 60th Birthday with 10 family on an overnight stay on The Rock Adventure What a fabulous time we had. Jonny and the crew make...
"Thanks to Jonny and the team for such a great day! We choose a private day hire to celebrate a 40th Birthday and everyone really enjoyed it. We were lucky...
All Reviews