Meet our fulltime Rockstars
---
Meet our full-time team: The Driving Force Behind our Business
---
In any successful business, it's the people behind the scenes who make it all happen.
Here at The Rock Adventure Cruise, we're fortunate to have a dedicated team that brings passion, expertise, and a love for what they do.
Let's introduce you to the key individuals who make up our dynamic team and contribute to our success.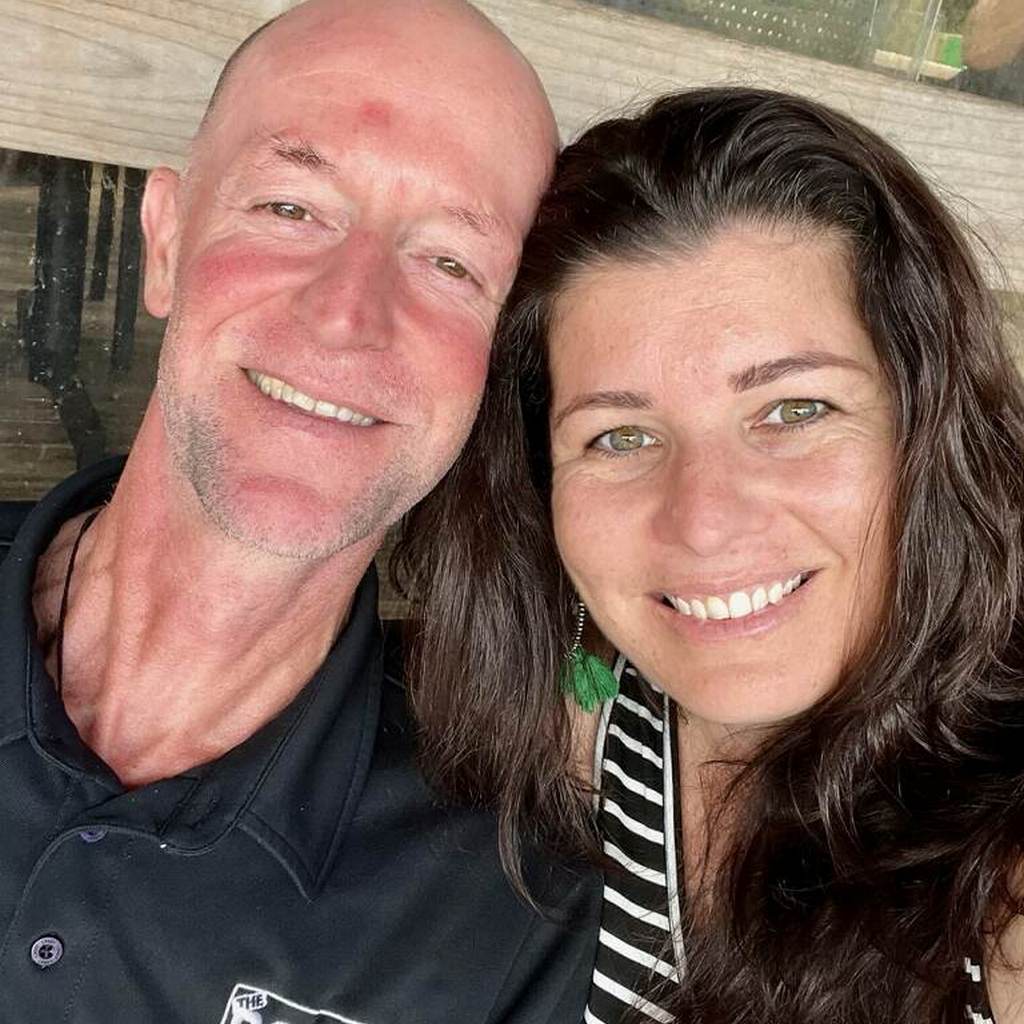 Sarah - Business Coach and Creative Genius:
One of the owners of our business, is an incredible force of creativity and innovation. With her thirst for new ideas, Sarah is always exploring new idea to enhance the cruise experience and plays a pivotal role in shaping the direction and growth of our company. As a business coach, she brings valuable insights and strategies to the table, helping our team reach new heights.
Living in the beautiful coastal town of Paihia, Sarah draws inspiration from the stunning surroundings, infusing her ideas with a touch of magic. Her ability to think outside the box and her commitment to continuous improvement ensures that our business stays at the forefront of our industry.
Jonny - Skipper and Maintenance Extraordinaire:
The other half of our ownership duo and a man of many talents. As the skipper and maintenance expert, Jonny takes care of the crucial sea and boat operations. His extensive knowledge of the waterways and his commitment to safety ensure that our guests have a memorable and secure experience.
Beyond his role as a skipper, Jonny enjoys exploring his passion for running in his spare time. His dedication and discipline in both work and personal pursuits serve as an inspiration to our entire team.
Marlane - The Back-End Mastermind:
While it's very rare to see Marlane in person, she is the powerhouse behind the scenes who keeps our operations running smoothly. As the person you'll likely interact with over the phone or via email, Marlane takes charge of all business operations on land.
A master of organization and execution, Marlane has the unique ability to turn Sarah's visionary ideas into tangible reality. From initial light bulb moments to practical implementation, she ensures that our business continuously evolves and adapts to meet the needs of our customers.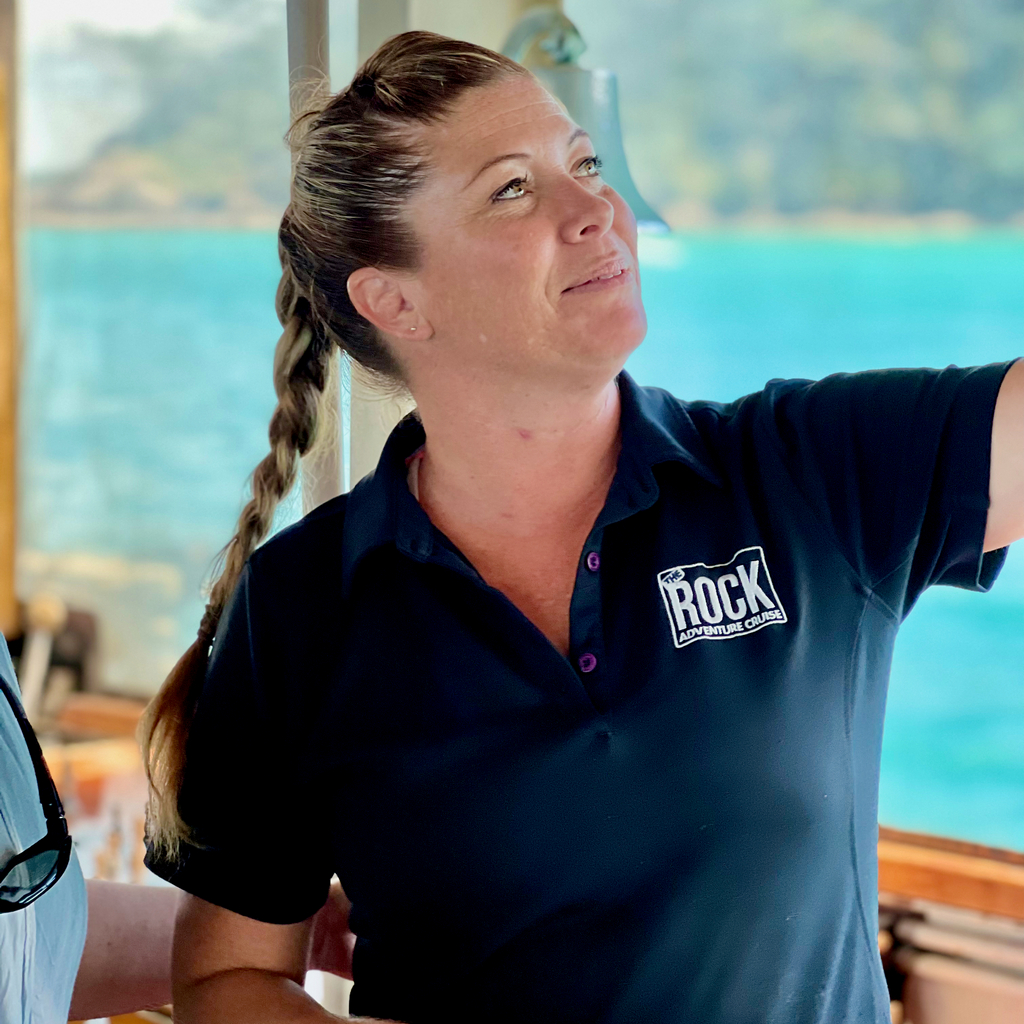 Erin - Adventurous Crew Member and Aspiring Skipper:
Erin, our longest-serving crew member, is the heart and soul of our on-board team. With an unwavering love for the ocean and the breathtaking Bay of Islands, Erin's adventurous nature brought her to The Rock, and it has been a love affair ever since.
Currently working towards becoming a fully qualified skipper, Erin's dedication and passion for her craft are evident in every aspect of her work. Her knowledge of the area, coupled with her friendly demeanor, adds a touch of warmth and authenticity to the experiences we offer.

At The Rock, every member of the team are the driving force behind our success. From Sarah's creative genius and business coaching expertise to Jonny's skills as a skipper and maintenance specialist, and Marlane's organizational prowess, each team member plays a crucial role in our operations. Erin's love for the ocean and dedication to delivering unforgettable experiences further enriches our offerings.
Together, this small team embodies the spirit of collaboration, innovation, and passion that sets us apart from the rest.
We are proud to have such a talented and committed team, and we look forward to serving you with their expertise and enthusiasm.
Join us on an adventure and experience the magic that our full-time team creates every day.
"This was our second trip on The Rock Adventure Cruise overnight trip and it was just as amazing as we had remembered. This time we were able to take...
"I wanted to organise an overnight cruise in the Bay of Islands with a group of 25 friends and this was the absolutely PERFECT company to do it with! Jonny...
"Fabulous night and day out in the Bay of Islands! The whole family had a great time...our teenage children and my parents in their late seventies. There...
"We celebrated my partners 60th Birthday with 10 family on an overnight stay on The Rock Adventure What a fabulous time we had. Jonny and the crew make...
"Thanks to Jonny and the team for such a great day! We choose a private day hire to celebrate a 40th Birthday and everyone really enjoyed it. We were lucky...
All Reviews