Bay of Islands Travel Guide
---
Use this Bay of Islands travel tips to plan your adventure of a lifetime aboard The Rock Adventure Cruise in the Bay of Islands.
---
Top 10 Bay of Islands Travel Tips

New Zealand has become a prime destination for tourists coming from all over the world. Aotearoa is not hard to fall in love with, it has majestic landscapes, rich culture and delicious local cuisine. Only a few hours away from Auckland you can find yourself succumbed with the not so hidden gem located in Paihia, Bay of Islands. A popular tropical destination in the Northern part of New Zealand is what they call the "Winterless North" - Bay of Islands.
Most people aren't born savvy adventurers so we're here to help you prepare for your perfect holiday in the Bay of Islands.
1. Always wear sunscreen
Compared to other places in New Zealand, the Bay of Islands can get quite sunny even on cloudy days. Always apply sunscreen before heading out on our day cruise and go island trekking, don't be fooled by the cool winds during autumn or winter season. Plenty of local outdoor activities awaits you to explore. You better have a handy sunscreen with you on your bag whenever you go outdoors to protect your skin from the harmful rays of the sun. You don't want to spend the rest of your vacation with an itchy sunburn. Yikes!
2. Layer up your clothes
Gear up with a layer of clothing on your back while going around Bay of Islands. If there's anything consistent here up north it is the inconsistent weather. Sometimes you get to experience the full force of the four seasons in just one day. It may sound like a piece of novice advice for travellers but it comes in handy when you experience the inconsistent Bay of Islands weather.
3. Planning to drive?
Getting around town with a group of family and friends to explore Paihia, one of the local places in the Bay of Islands, ought to best-done whilst driving. Driving feels so liberating as you get to explore the place in your own time plus there are wonderful sights to see along the road. Do make sure to be well informed with the local driving rules before getting behind the wheel! Read the full guide for driving around New Zealand here.
4.Tipping in Bars and Restaurants
Although tipping local bartenders and waiters is implied in other western countries, it is more of an act of merit here in the Bay of Islands and also all over New Zealand. Tipping is the exception and not the rule for the gracious Kiwi hospitality.
5. Public transport is non-existent in the Bay of Islands
It may sound unlikely, but yes apart from the few buses driving around per day, there aren't any reliable public transport in this Northern part of New Zealand. You're lucky if you get friends with the locals to show you around town. Hitchhiking is also an option, don't worry the Kiwi locals are really friendly so that wouldn't be hard to come by. If you prefer to drive yourself, you can also rent a car but do make sure you read up on the driving rules, safety first!
6. Battering is a no-go zone
Locals and retailers are not a fan of battering. You can try it out but we're trying to save you from public embarrassment with this local tip. New Zealand is not the country to do it.
7. No snakes in Bay of Islands!
Yes, that's right. Although there are several local wildlife roaming freely in New Zealand, we can guarantee that all snakes in here in the Bay of Islands are locked up in the zoo. Fear no more in encountering a land snake while you go on island trekking and mountain hiking.
8. Befriend the locals
Do you wonder what makes the Bay of Islands one of the most memorable places in New Zealand? You know what they say, " It is the good people, that makes a place a good place", indeed this is by far the best travelling tip wherever you go. See the unique beauty of the Bay of Islands from the eyes of the locals. Nature lovers and other travellers get a warm welcome from the Kiwis who share their love for Aotearoa.
9. Wifi is not readily available
Cellular data and wifi are travellers' best mates when travelling. Unfortunately, you can't access wifi easily around the Bay of Islands. If you're keen to get a fast wifi connection, the best bet is to seek the public library.
10. Going barefoot is okay!
The laidback lifestyle is embraced in the Bay of Islands. If you meet a local on barefoot don't fret because it is allowed this tropical destination is filled with laidback air and you're welcome to join in too!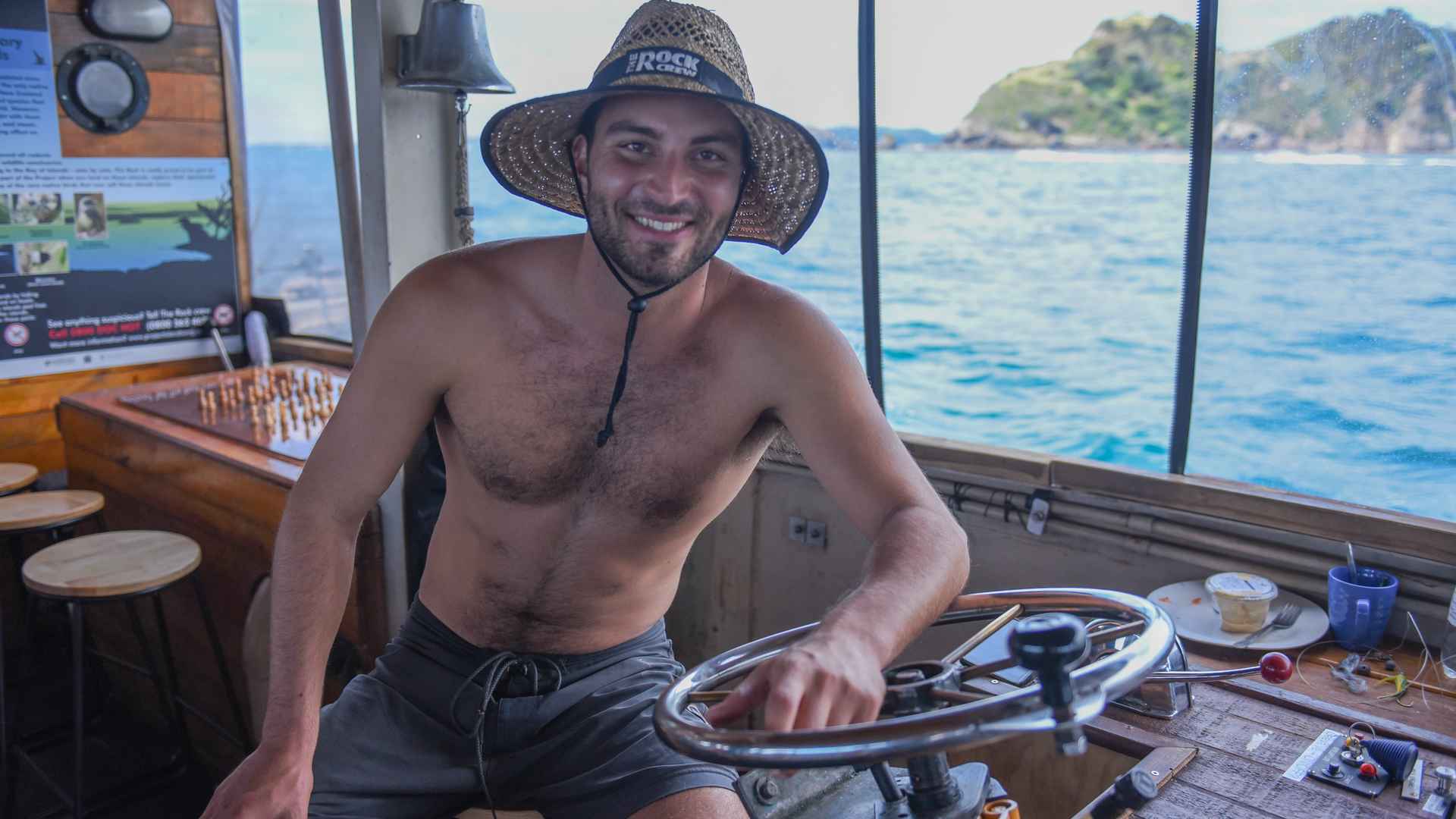 There you go, we've covered the top 10 Bay of Islands travel tips to keep you on the lookout on what to expect on your holiday here at The Rock Adventure Cruise. Find out more about our adventures by reading our Cruise Logs from our outtakes in the Bay of Islands.
Watch out this space for more Bay of Islands travel updates!
"This was our second trip on The Rock Adventure Cruise overnight trip and it was just as amazing as we had remembered. This time we were able to take...
"Fabulous night and day out in the Bay of Islands! The whole family had a great time...our teenage children and my parents in their late seventies. There...
"It was amazing ending 2022 on the Rock! Authentic experience with friendly hostel/ family vibe. Weather wasn't the best but the adventures surely...
"Absolutely recommend!! Jonny, Erin, Otulea and Leilani really took care of us during our work Christmas doo.Nothing was too much to ask. Food - Amazing,...
"Thanks to Jonny and the team for such a great day! We choose a private day hire to celebrate a 40th Birthday and everyone really enjoyed it. We were lucky...
All Reviews