Virtual Tour | Online Experience
---
Come along and join us for an online experience. Get a taste of our cruises from the comfort of your own home!
---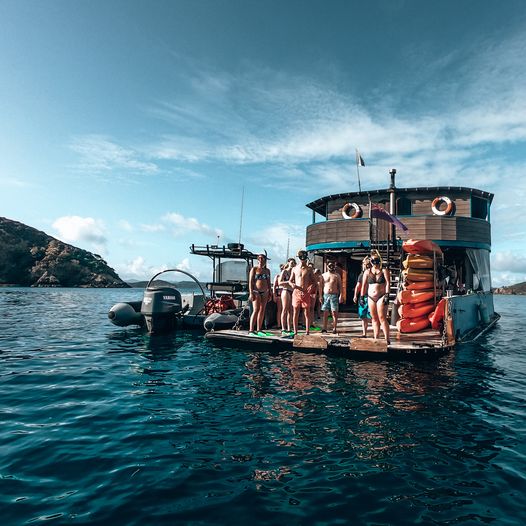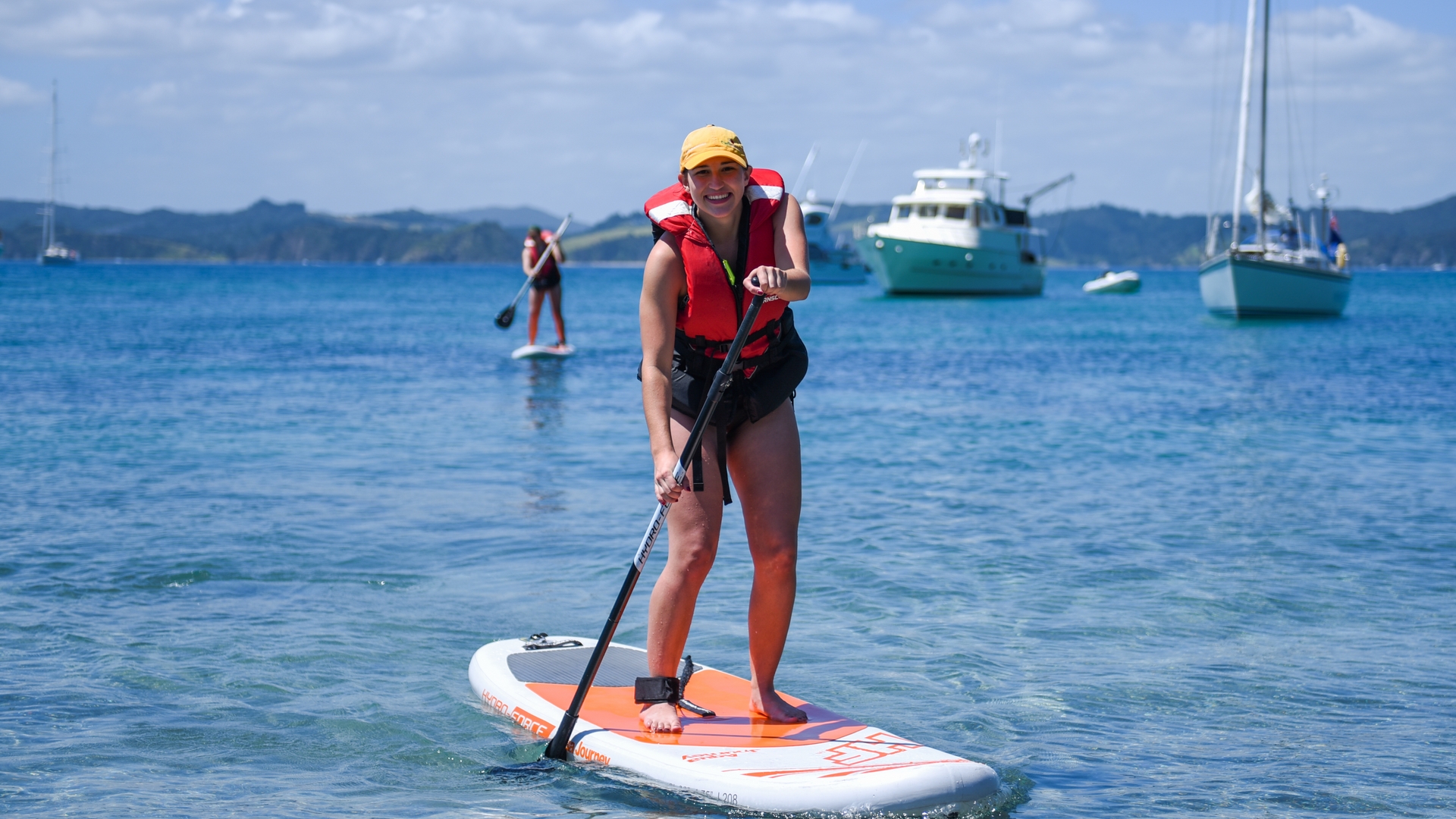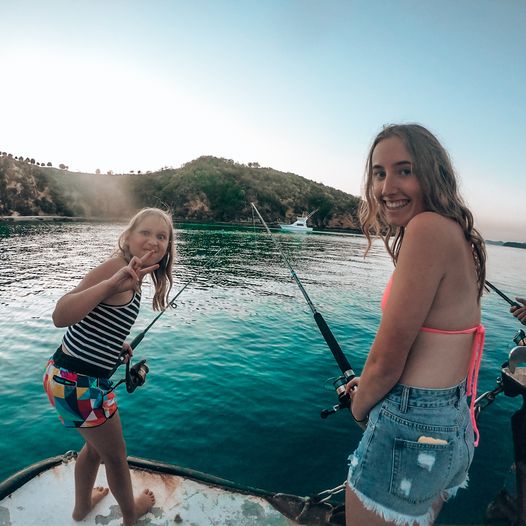 What's an Online Experience?
An online experience is a Zoom call where our crew will greet you face to face. Together, with a group of guests you'll be able to learn about the Bay of Islands and experience some of our most loved activities such as fishing for snapper, snorkeling in the ocean and climbing one of our islands.
Here's what one of our virtual visitors has said.
"We felt like we got a real taste of what it would be like in person and I've added it to our future travel bucket list!"
-Jenn, Canada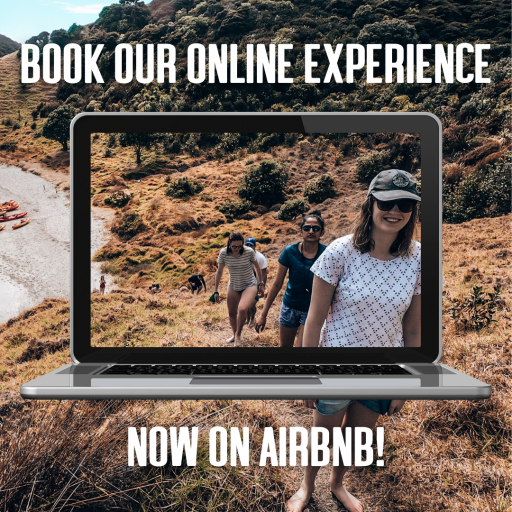 What can we expect?
During our hour together, you'll watch videos with commentary from our animated host, as well as take part in some games and quizzes to test your knowledge.
Some of the activities we'll explore are:
-Try a game of paintball at sea
-Learn to fish for snapper
-Dive for kina
-Climb the most photographed island in the Bay of Islands
-Look for dolphins
-Eat a kina shot
Perfect for anyone, this hour long adventure that will give everyone a taste of Kiwi hospitality, our incredible landscape and the activities we're famous for.
EMAIL NOW TO BOOK ONLINE GROUP TOUR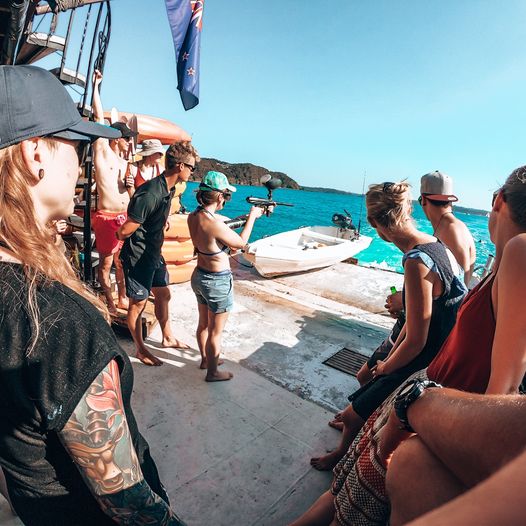 Can I book a Private Tour?
Absolutely, our online experience is perfect for getting the family together, team building or celebrating a birthday with friends. We can offer special group pricing as well!
This is what one of our group members have said about the tour:
"This was an incredible experience, it definitely furthers my ambition to explore New Zealand. Very cool to 'travel' as a group as well, two thumbs up from this Canadian!"
-Erin, Canada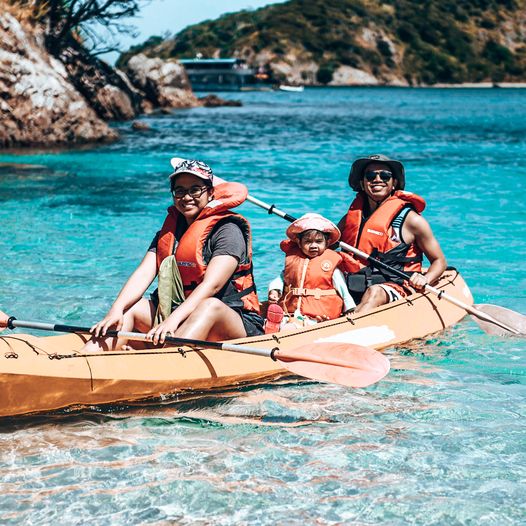 Where do I book the Tour?
Right on the AirBnB platform. Click here to see our listing and book your individual tickets or private tour now!
"Awesome crew!!! Highly recommend The Rock Adventure!! Had our brothers surprise birthdays and the crew were ON!!! Views for days!! Loved the whole trip!!"
"This is a highly recommended cruise. The staff are welcoming and friendly that you don't feel you are among strangers. The Skipper Jonny is a gem of a...
"As soon as we docked after 26 fun hours on The Rock, my usually screen-addicted 13 year old declared "I wish we'd had a whole extra day"....
"Friendly crew, fun activities, meet new friends, kids were so enjoyed. Fishing, kayaking, hiking, snorkeling, you must experience this, we are coming back....
"Spent three days on the boat with friends and had an incredible time! The Rock has good food to keep you fueled for the wide range of activities -...
All Reviews