Erin
Crew
---
Living her best life loving all the great outdoors has to offer!
---
Erin is Australian but grew up here in New Zealand on the Coromandel Penninsula and spent 4 years of her childhood living a 35foot Phero cement yacht.

She definitely loves the outdoors with catching a break surfing, reeling in big snapper fishing, and having a blast riding dirt bikes just a few of her favourite activities. Erin also has a Diploma in Film and Electronic Media to add to her repertoire, was a Radio station manager in the Far North and also hosted the morning show!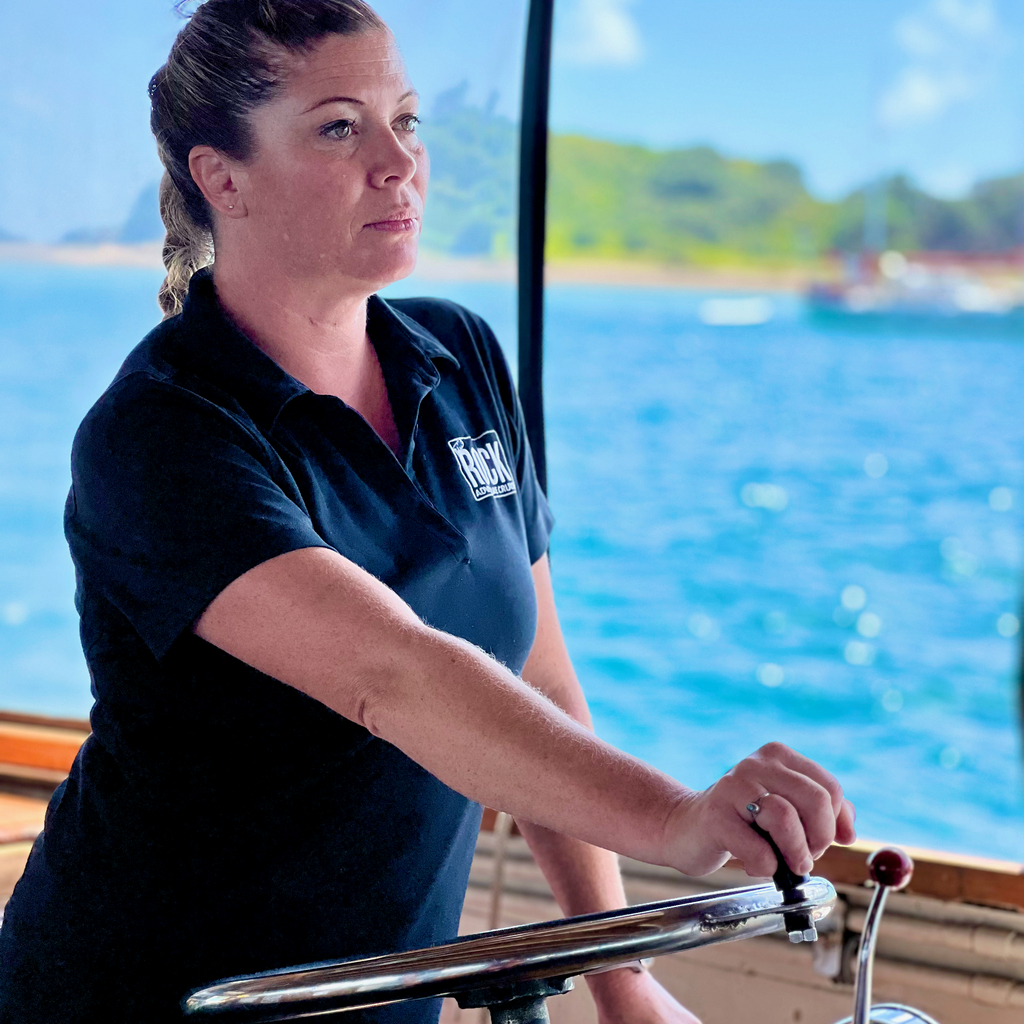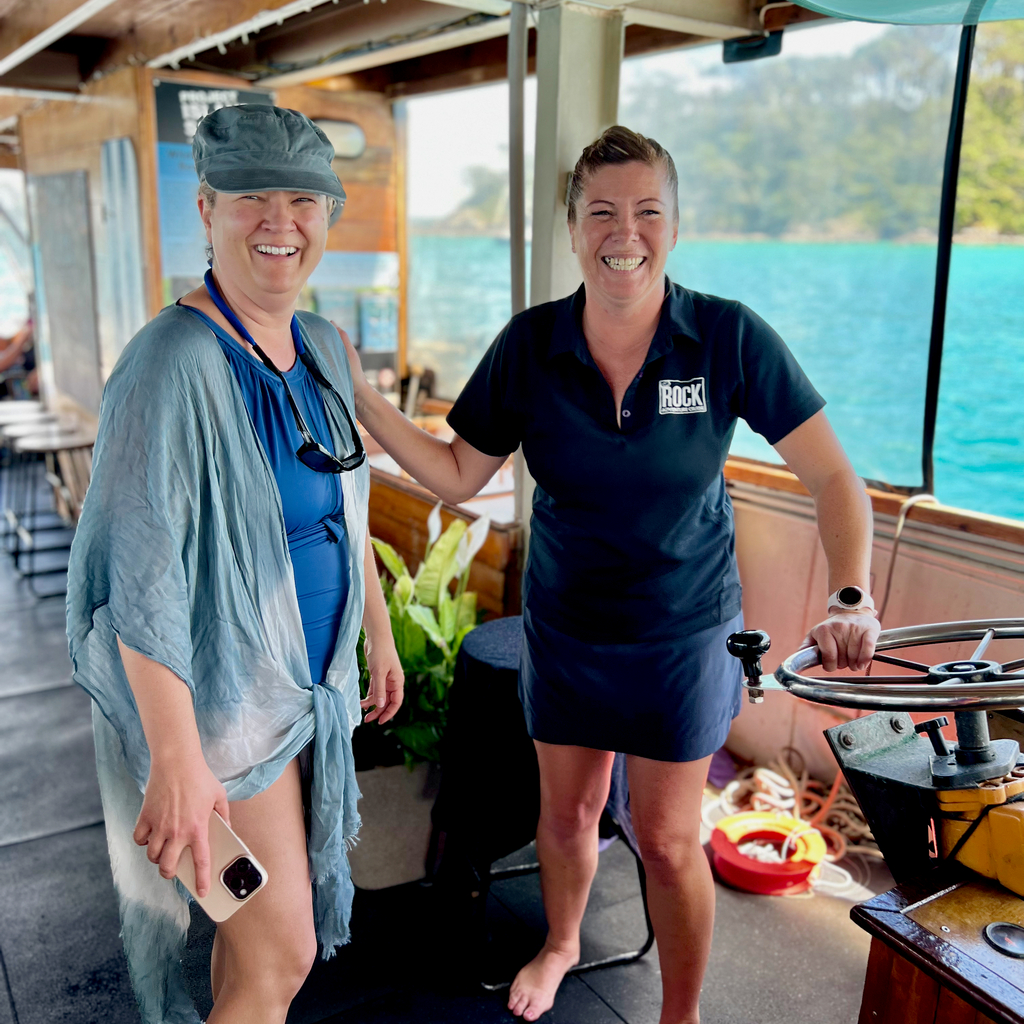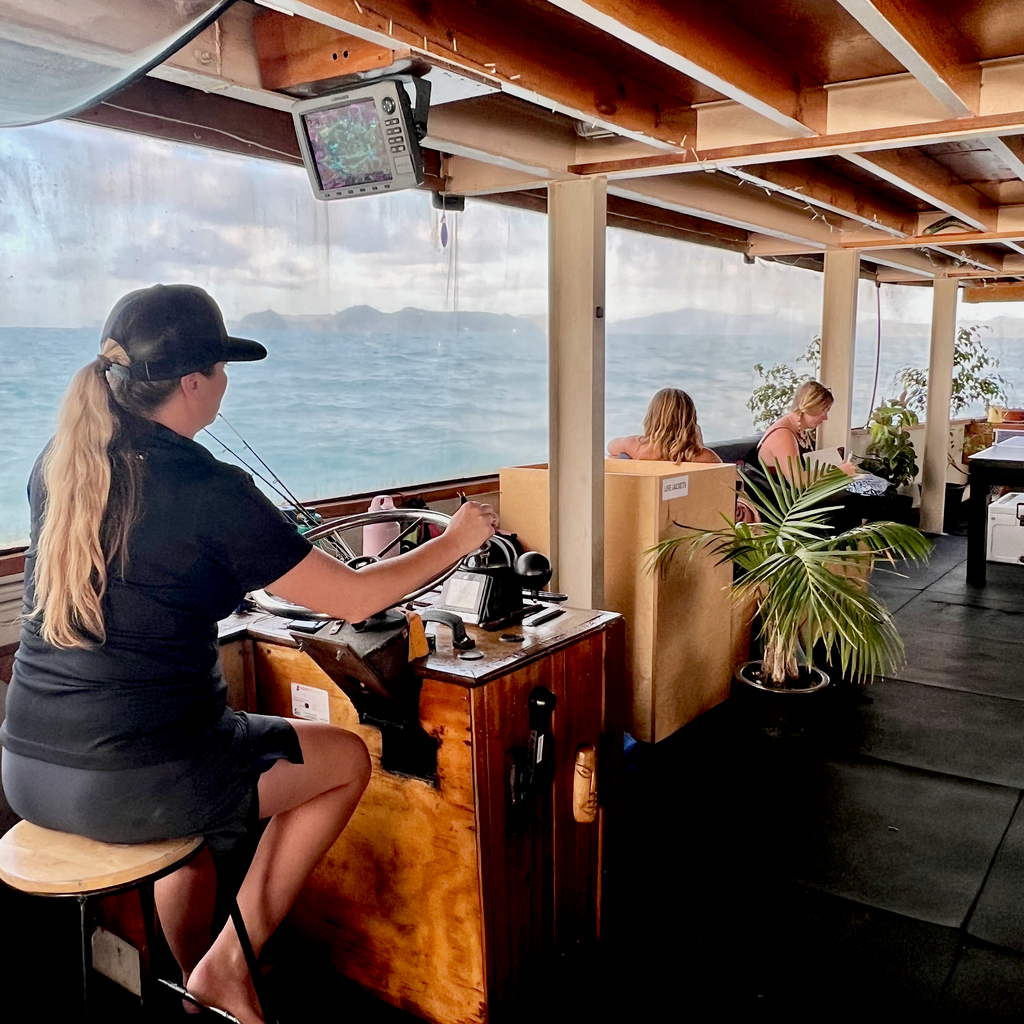 We asked Erin why she chose to work with The Rock Team -
"I chose to work for The Rock Boat because i love outdoor activities, meeting new people and Jonny is the best boss. My favorite part of the cruise is fishing, snorkeling, the night kayaking and the paintball. I love the whole experience even sitting down for dinner and learning about different cultures and meeting like minded people".
Erin has been with us for a few years now and is currently completing her training to be Skipper of The Rock!
We're stoked to have her as part of the family and can't wait for our guests to get on board and get to know her We know you'll all love her as much as we do!
"We celebrated my partners 60th Birthday with 10 family on an overnight stay on The Rock Adventure What a fabulous time we had. Jonny and the crew make...
"I wanted to organise an overnight cruise in the Bay of Islands with a group of 25 friends and this was the absolutely PERFECT company to do it with! Jonny...
"It was amazing ending 2022 on the Rock! Authentic experience with friendly hostel/ family vibe. Weather wasn't the best but the adventures surely...
"WOW what an amazing experience we had! We had a family trip on The Rock which included all of the grandkids and grandparents, and everyone in...
All Reviews