Snorkelling
Bay of Island Activities
---
Get in touch with nature and the Kiwi marine wildlife!
---
Snorkelling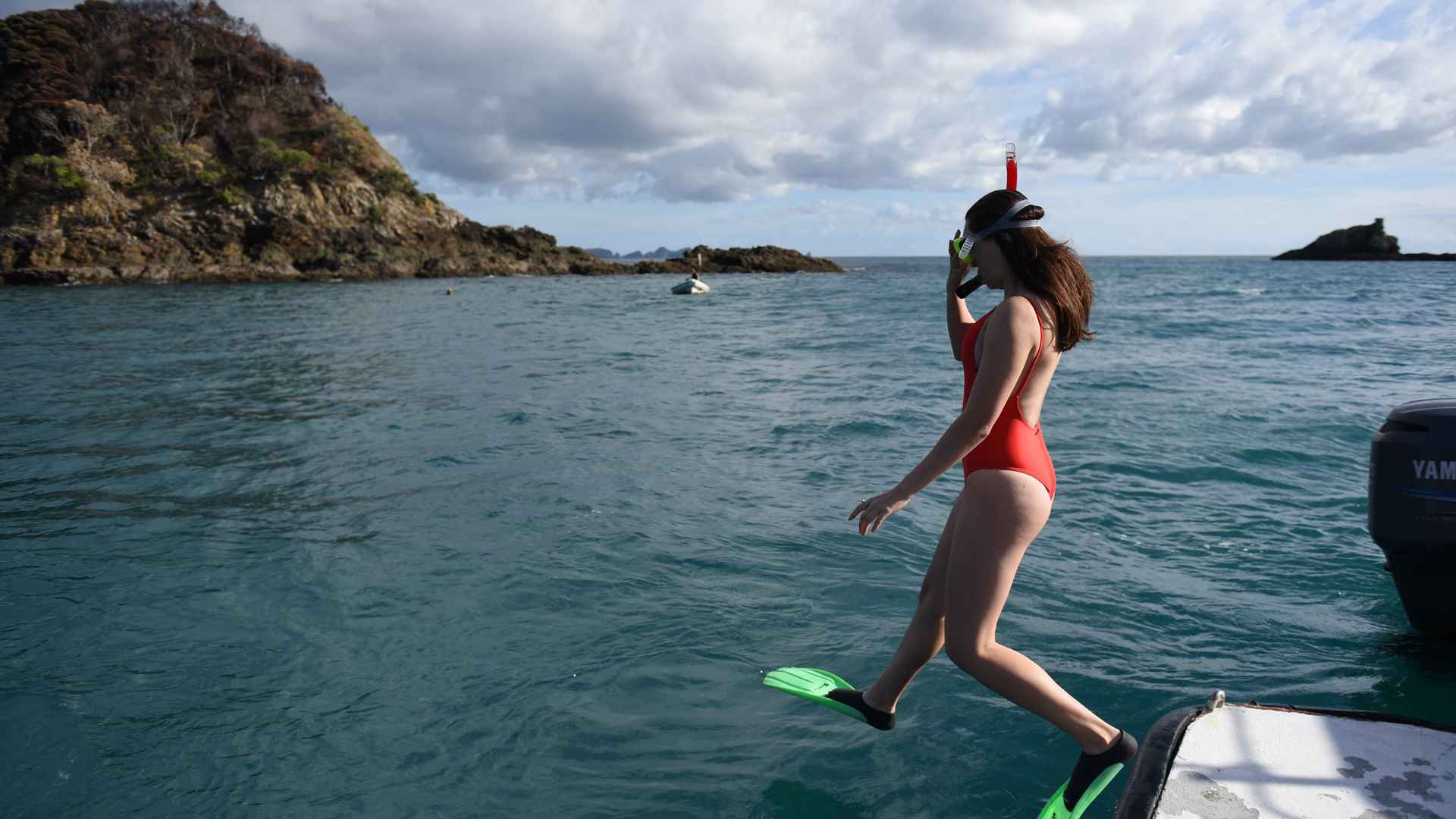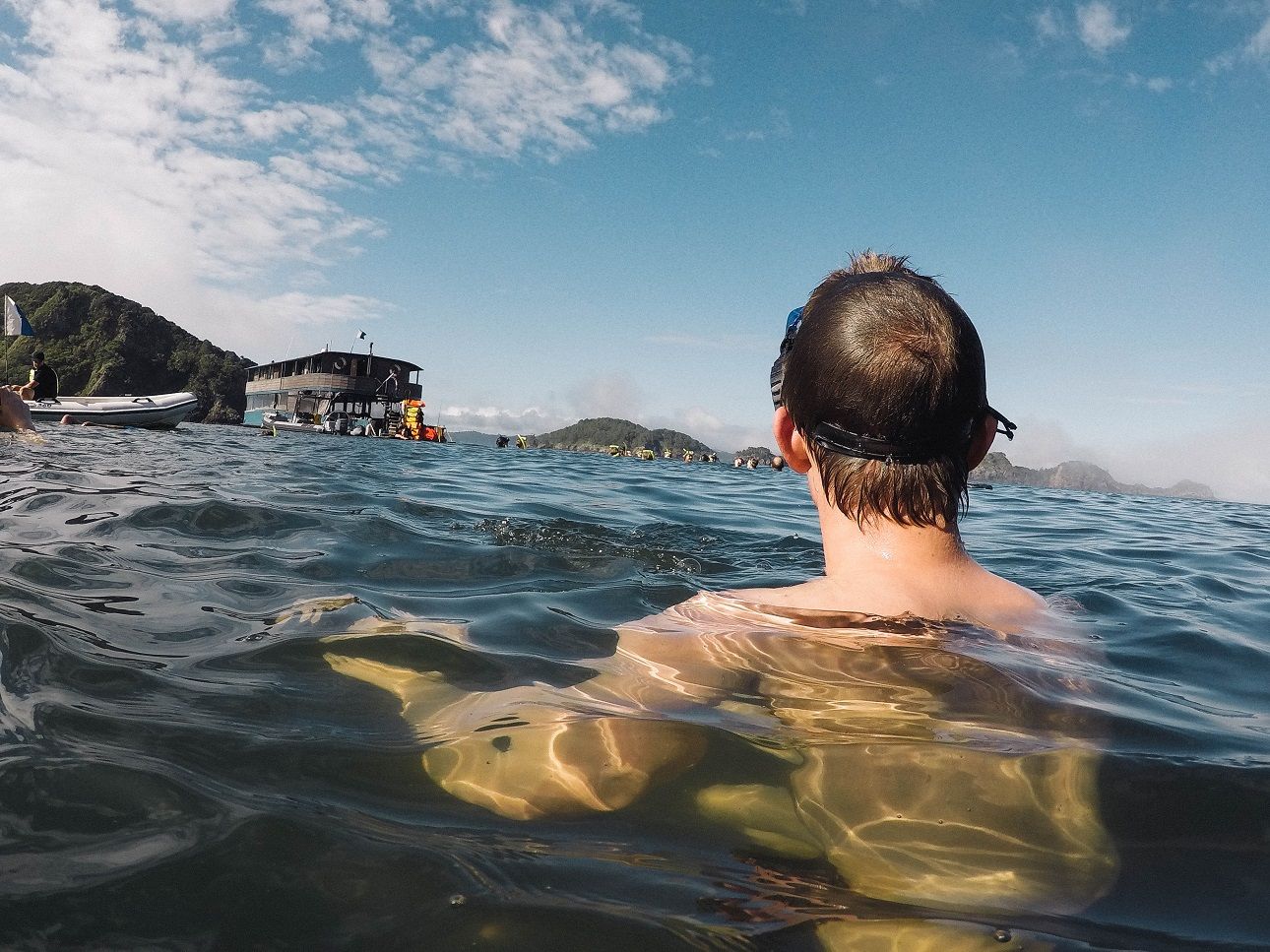 Finding ways to explore the magnificent coastline and crystal blue waters of New Zealand? Make sure to include the Bay of Islands in your itinerary. Preserved and endowed with tranquillity, this destination guarantees visitors the ultimate island getaway.
Amidst the beautiful landscapes and sandy beaches at the Bay of Islands, some of the most amazing sceneries lie beneath the surface waiting to be discovered.
At any point during the 22-hour cruise around the bay of islands, guests are given the time to explore and connect with the beauty of a different world beneath. With everyone's safety in mind, and to give only the best experience, the captain decides which spots to visit, and sets the perfect time to explore them. Simply cruising in the middle of the breathtaking surrounds of New Zealand gives one the opportunity to embrace positive feelings of enjoyment, calmness and refreshment its divine beauty oozes, but snorkelling in the vast waters of the Bay of Islands having an exotic marine diversity, provides a different level of intimacy with nature, as it is a close encounter with marine inhabitants.
The Bay of Islands is home to beautiful coral fields - astounding in forms and colours, and a multitude of marine life. Snorkel your way through the Bay of Islands to be welcomed by huge schools of Blue Maomao and pelagics swimming merrily, and be surprised by the presence of species like eagle rays, stingrays, manta rays, octopus, and moray eels, sometimes tucked up between the rocks. Not only this, but you can also come face-to-face with hundreds of dazzling tropical fish species like Toadstool Grouper and Lord Howe Coralfish. With great visibility, snorkelling may also be best enjoyed when the guests are on a mission to collect some sea urchins called Kina, to try on the boat. Definitely, an exciting way to discover the treasures of the Bay of Islands!
The islands boast of not just great diversity of extraordinary species, but also of a huge variety of undersea features such as deep canyons, large kelp forests, volcanic reefs, caves, and pinnacles, which will surely leave a lasting impression on you.
On the list of fun things to do in New Zealand, snorkelling in the Bay of Islands would be near the top, and cruising with The Rock Adventure Cruise will surely not disappoint! Our snorkelling activity is ideal for all ages, and are a great recreational activity, allowing all of our guests to experience nature without the need for heavy equipment or training. We provide snorkel gears, floaters and life vests for non-swimmers, clear instructions, and all the assistance you need. All you have to bring is some sense of fun, and your underwater camera to capture your favourite discovery!
Here's a cool video of our snorkelling highlights at The Rock Adventure Cruise. Hit the play button!

Find out about our different types of cruises available and see which one fits you. Learn more about it here.
If you're interested in booking now, Click here.
"The crew are wonderful and swimming in the fluorescent algae was one of the most surreal and beautiful moments of my life. Highly highly recommended!"
"The entire tour from start to finish was incredible. There was a constant stream of activities and you could pick and choose what you wished to do. We shot...
"13/10 experience. Highly recommended for all ages and types of travelers. We all had a great time & are planning another trip soon."
"The crew on The Rock are so friendly! The boat is an old ferry and has a lot of character. I'm sure there are plenty of other positive reviews, so...
"To start the crew aboard was absolutely fantastic and easy going. Just having them be the leaders of our stay made it very relaxed as if you were traveling...
All Reviews