Wonderful Overnight Cruise Experience in Bay of Islands New Zealand
---
With the sky above our heads and sand beneath our feet, life is good.
---
22 hours worth of fun at The Bay of Islands
Video Credit: Arthur Maclean
| | | | |
| --- | --- | --- | --- |
| Date: | March 5, 2019 | Passengers: | 16 |
| Skipper: | Timo | Weather: | SE tending East 10-20 |
| Crew: | Austin, Lotte & Joelle | Wind: | Cloudy with odd shower breaking up into blue sky |
| Overnight Anchorage: | Pareanui Bay | Snorkel Spot: | Stingray Cove |
| Island Visit: | Roberton Island | Wildlife: | Stingray, Dolphin, Fantail, Snapper |
New Zealand has easily become a favourite tourist destination for its wide range of fascinating sights and a wide range of activities.
For those who are seeking for a more tropical vibe in Northern New Zealand. You may take a three-hour drive from Auckland going to Paihia, the gateway to Bay of Islands. This route is popular to tourists coming in from Auckland to get to the Bay of Islands.
Admittedly, you could visit the Bay of Islands for the third time and still be blown away on the next one.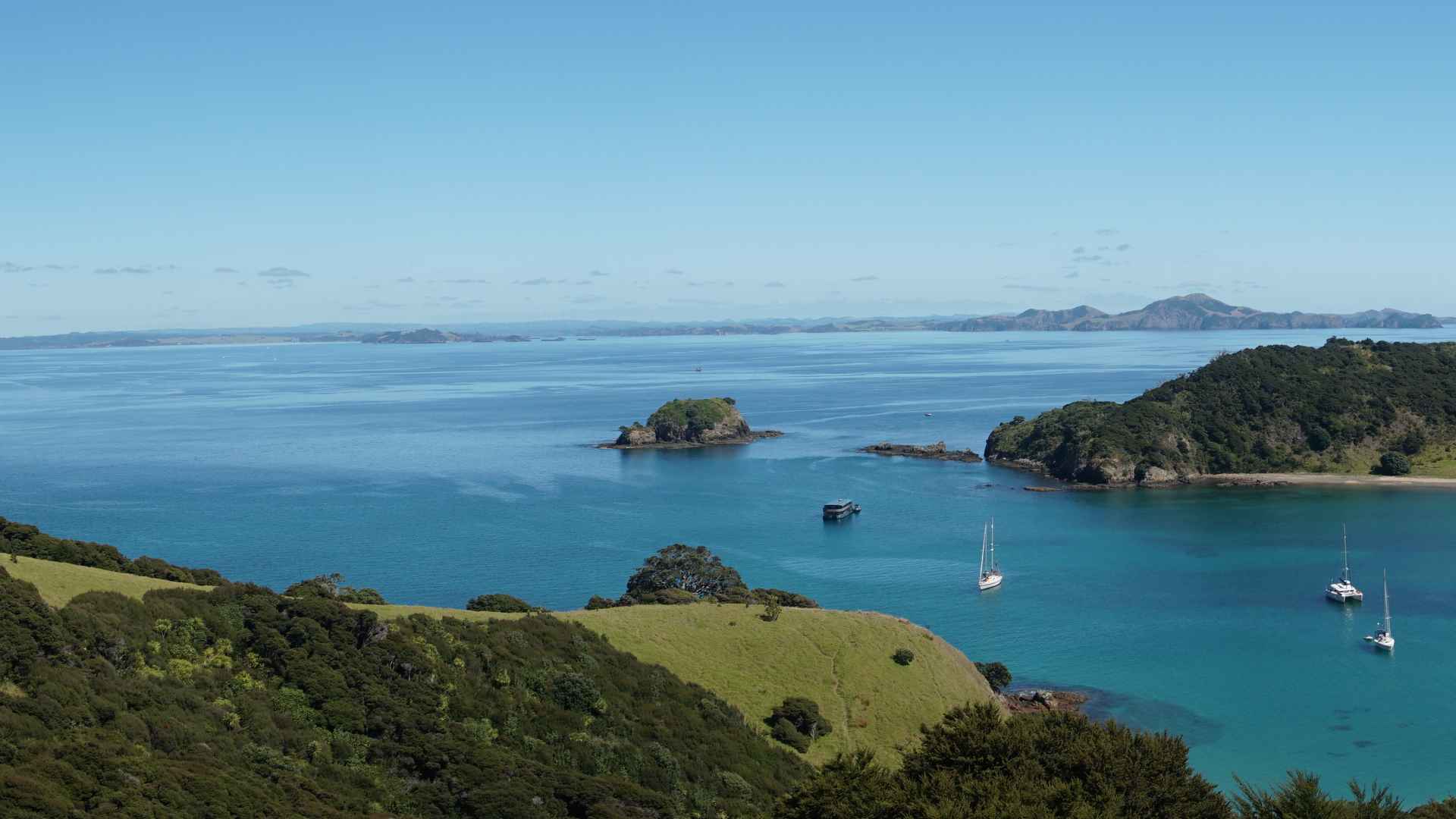 It always brings us pleasure at The Rock to welcome new guests who have heard about us from the people they met from their travels. Our 22-hour overnight cruise comes with a set of exciting stuff to do at the Bay of Islands to fill your memory jar with an unforgettable and happy experience. Most of our guests come aboard The Rock Cruise expecting to see Dolphins, Orcas and of course Penguins.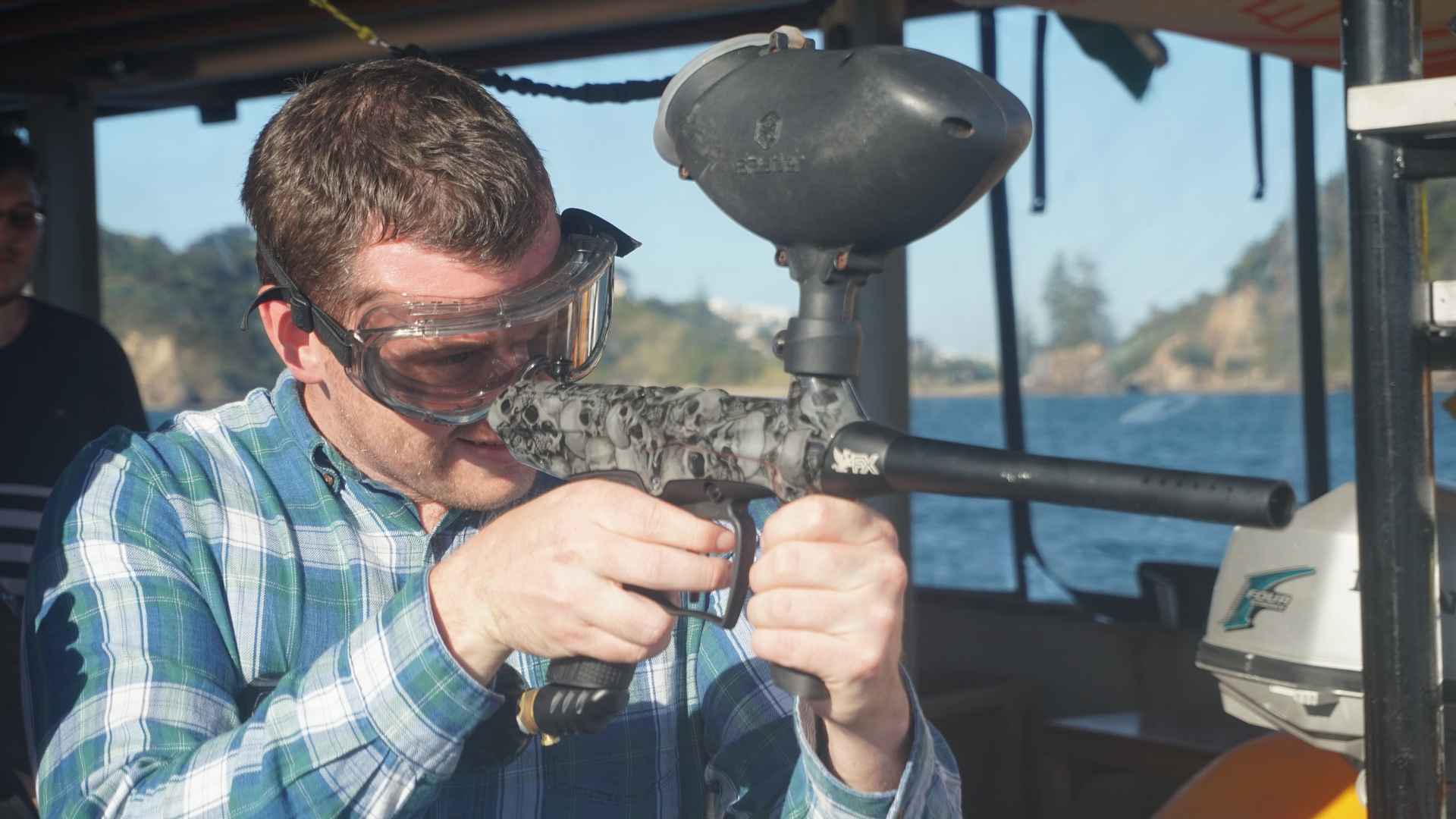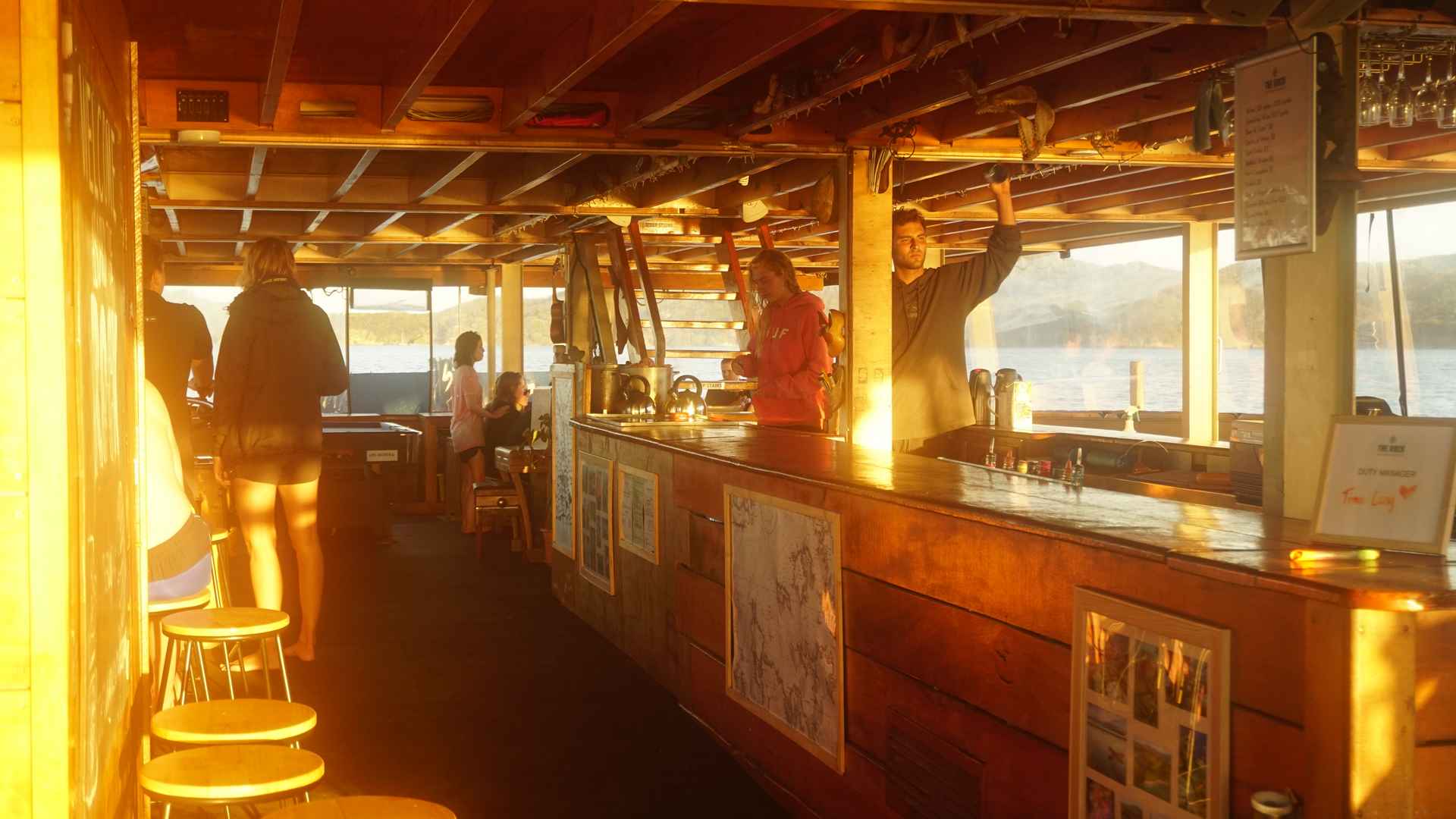 The usual opening activity is Target Shooting, where everyone gets a chance to do introductions while trying the odds on winning a free drink. For this overnight cruise, we hosted guests from all over the world, our guests all the way from New York were especially thrilled to spend some solid time in the subtropics escaping the harsh weather at home. The afternoon was well spent swimming at the Twin Lagoon Bay. We settled afterwards at Pareanui Bay for our overnight accommodations, in the Bay of Islands, where our guests slept comfortably in their cabins. The crew took us for night kayaking to witness the beauty of the bioluminescent algae. It was one of the most breathtaking experience for all of us. A must see for everyone planning to visit at the Bay of Islands. Waking up to a stunning and peaceful island view was the perfect morning greeting that we needed to get up from our beds.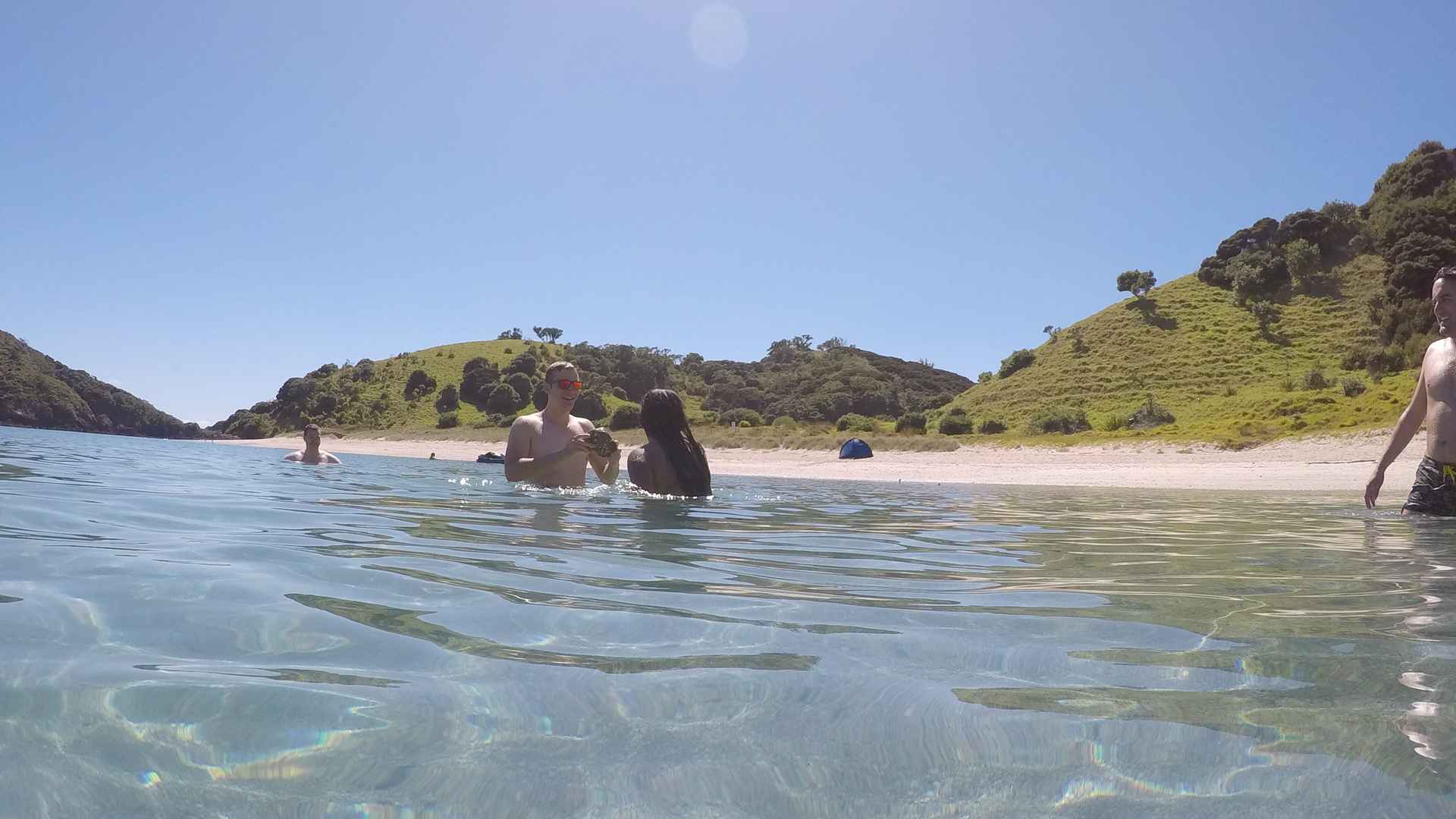 The coast along Stingray Cove was perfectly clear for our much-awaited snorkelling session. Doing some warm-up and breathing exercises is an important thing to do prior to every snorkelling activity. We were able to see various fishes underwater, the crew guided us to the stingray he spotted swimming on the ocean floor. It was altogether a lovely experience.
After spending a great deal of time exploring the waters, we had a chance to relax on the boat as we cruised towards Waewaetoria Island. We enjoyed a feast of seafood for lunch. The crew caught a nice Blue Mau Mau which was thinly sliced and prepared with wasabi on the side.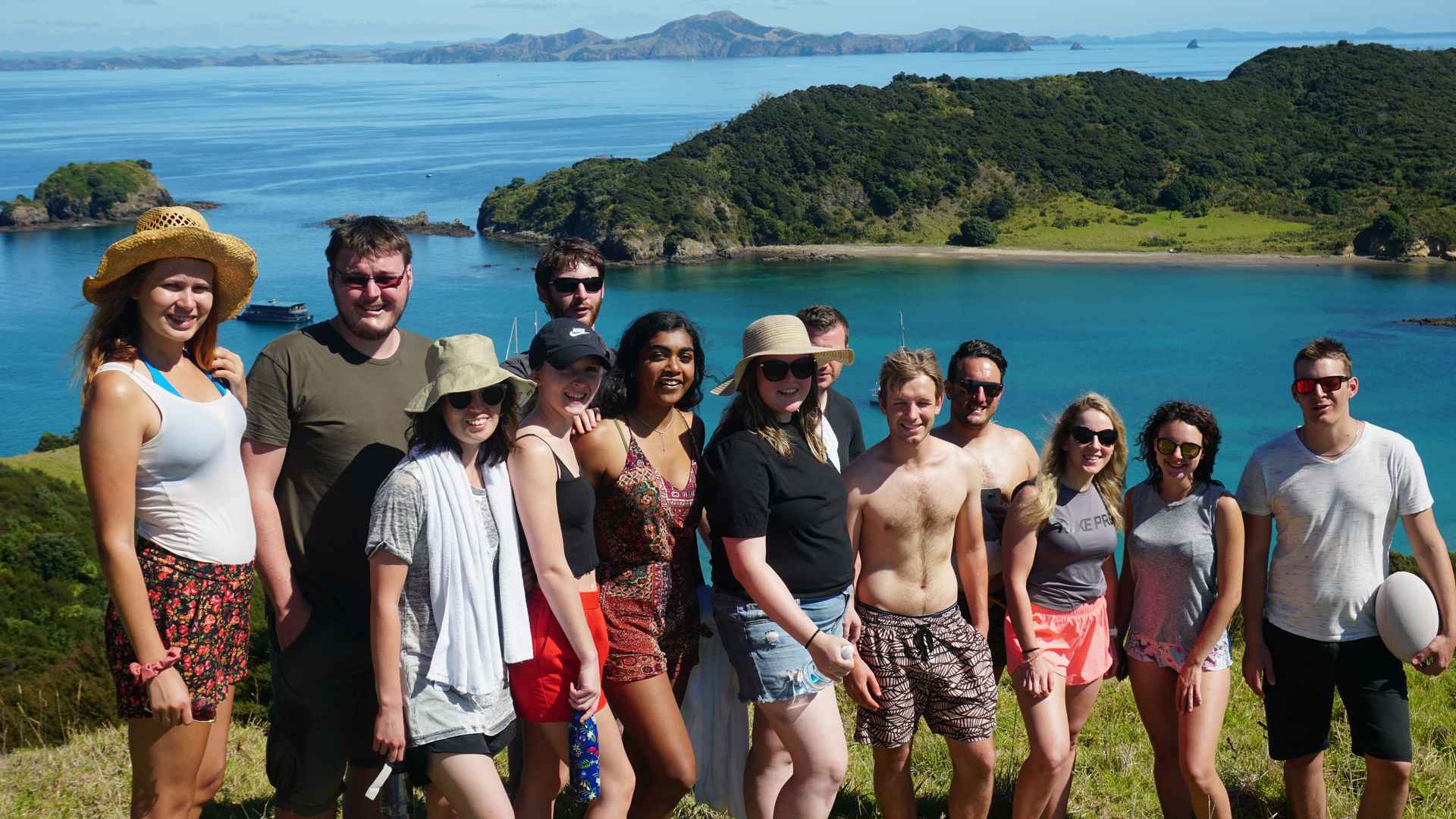 We wandered around Waewaetoria Island at our leisure. Lots of picture taking at the top of the Waewaetoria island, while enjoying the mountaintop view. Afterwards, we cruised back to Pahia port the ladies sat down and introduced us to a fresh Kina shell. It was a first time for most of the guests to try out Uni fresh from its shell.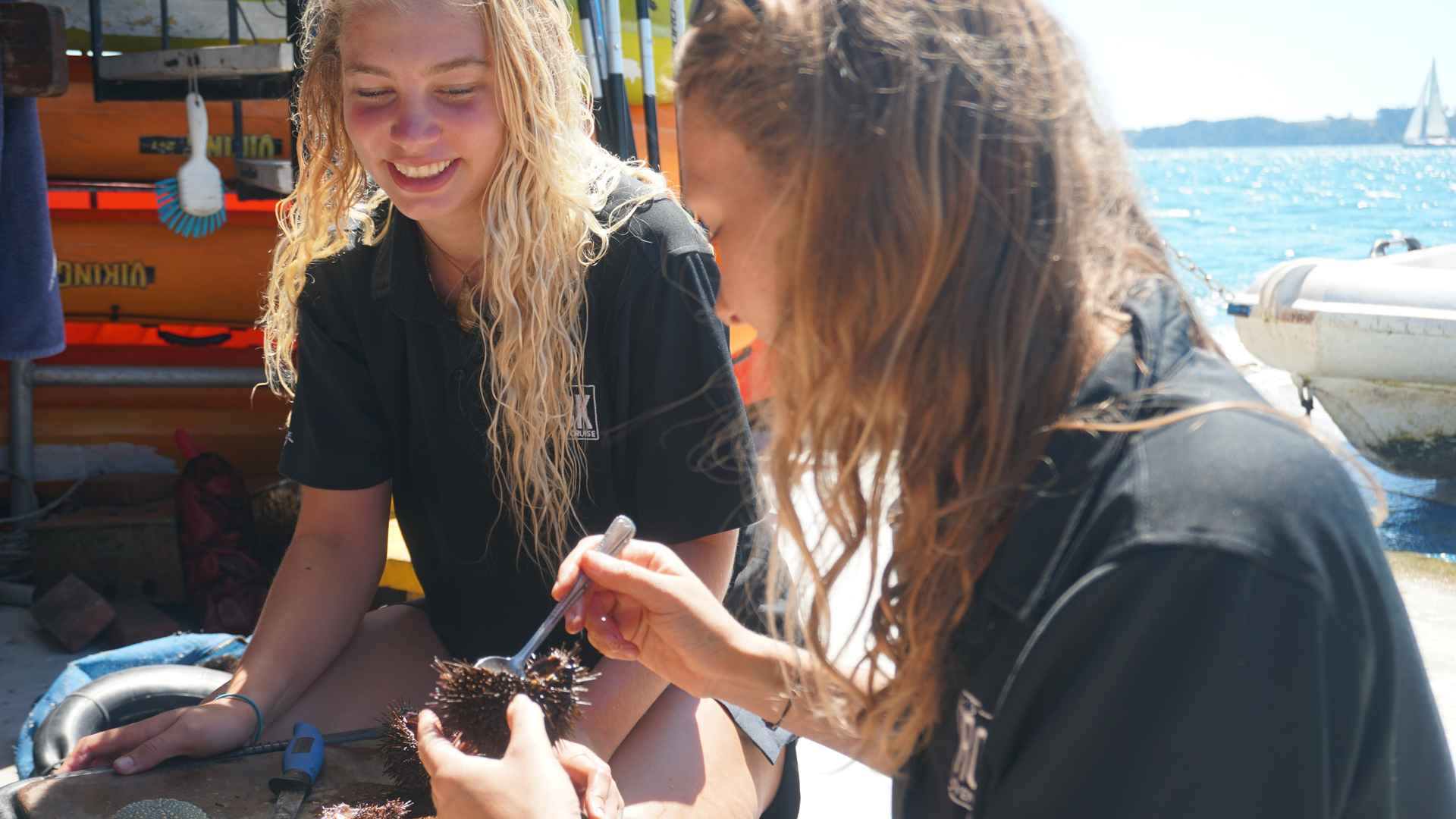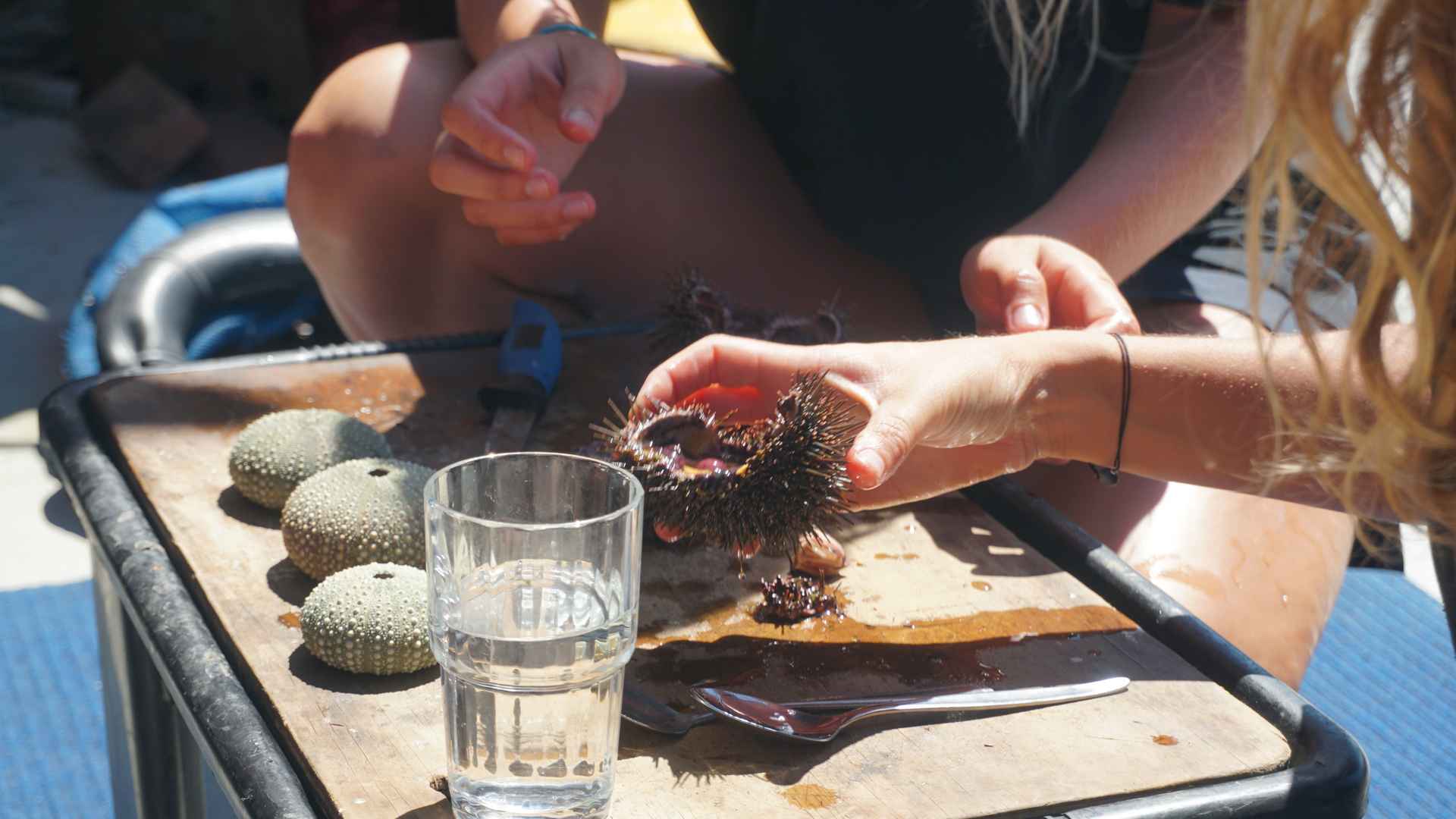 Overall it was an action-packed 22-hour cruise in the Bay of Islands with wonderful people who shared their company.
Do check out the video above to see more of our cruise highlights!
"Amazing experience with the rock cruise!!!! Thanks for having us! It's such an unforgettable experience, for those who hasn't try before,...
"Thank you so much for the amazing experience! We have enjoyed our cruise so much! Kids are so happy and as too! We have learned so much within two days!...
"Spent three days on the boat with friends and had an incredible time! The Rock has good food to keep you fueled for the wide range of activities -...
"We chartered The Rock for our engagement party and it was hands down the best 3 days of our lives. Jonny, Liam, Harley, Erin and all the crew were a gift!...
"I went on the Rock about 6 years ago and had fantastic memories so decided to return when I was in Paihia this year. I certainly wasn't disappointed!...
All Reviews