What to expect on your Overnight Cruise
---
Get a taste of whats on offer on our Overnight Cruise
---
It might be hard to imagine what to expect on a 22-hour overnight cruise so here are a few things you can expect and look forward to!
The Rock Adventure Cruise is action packed and full of activities whist you also have time to chill out and enjoy the beautiful views the Bay of Islands has to offer. When you board, the first thing that will happen is you will be introduced to your crew and shown around the boat to where the important things are such as the toilets and the bar of course.
We will also show you up to your rooms so you can settle in before the trip starts. As we drop our moorings and leave Paihia we will give you an itinerary of everything we will be getting up to, and let you know to listen out for the bell which is our way of telling you when we will be getting into an activity, your meal is ready or we want to show you something.
We kick-off the trip with paintballing off the back of the boat. We shoot biodegradable paintballs at our target, a plastic duck called Lee. You will each get 3 shots at Lee the duck with a prize of a free drink for the best shooter. Whilst we cruise you are welcome to chill out, play cards or pool or grab a drink from the bar. We will find where we are anchoring for the night and then drop our fishing rods off of the back and try to catch some fish. We prepare a dinner as a backup plan in case fishing isn't successful! We will all eat dinner together and the crew will prepare a meal for you. As the sun sets and night befalls us, that's when we get into our last activity of the day of night kayaking. We have to wait until it's as dark as possible to give us the best chance of seeing the glowing phosphorescence in the water underneath our kayaks. This is also a great chance to admire the beautiful stars above the Bay of Islands. Once back on board we will light the fire and chill out for the evening. You will want to get a good night sleep before our early start the next day with the breakfast bell being rung at 8am.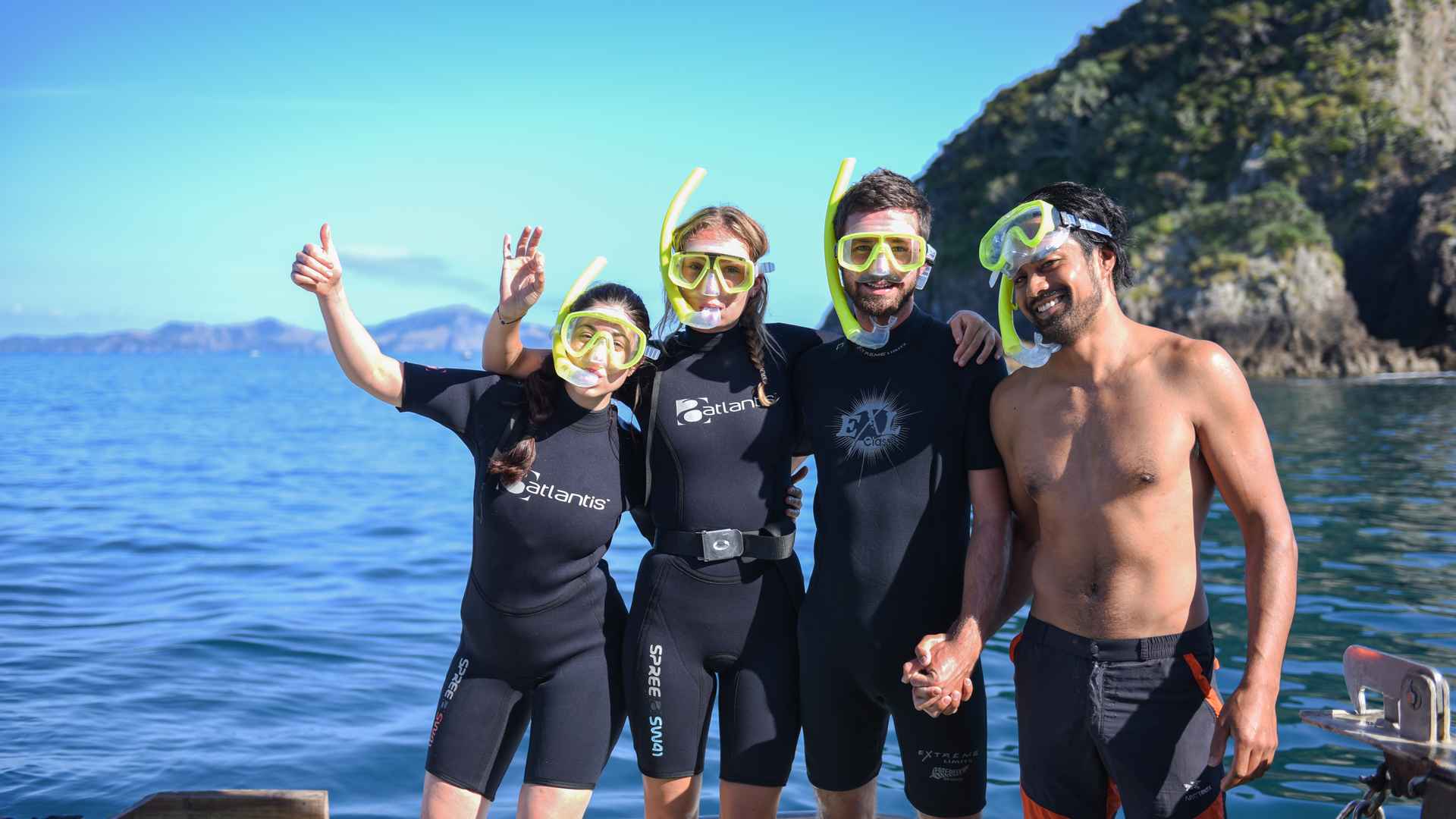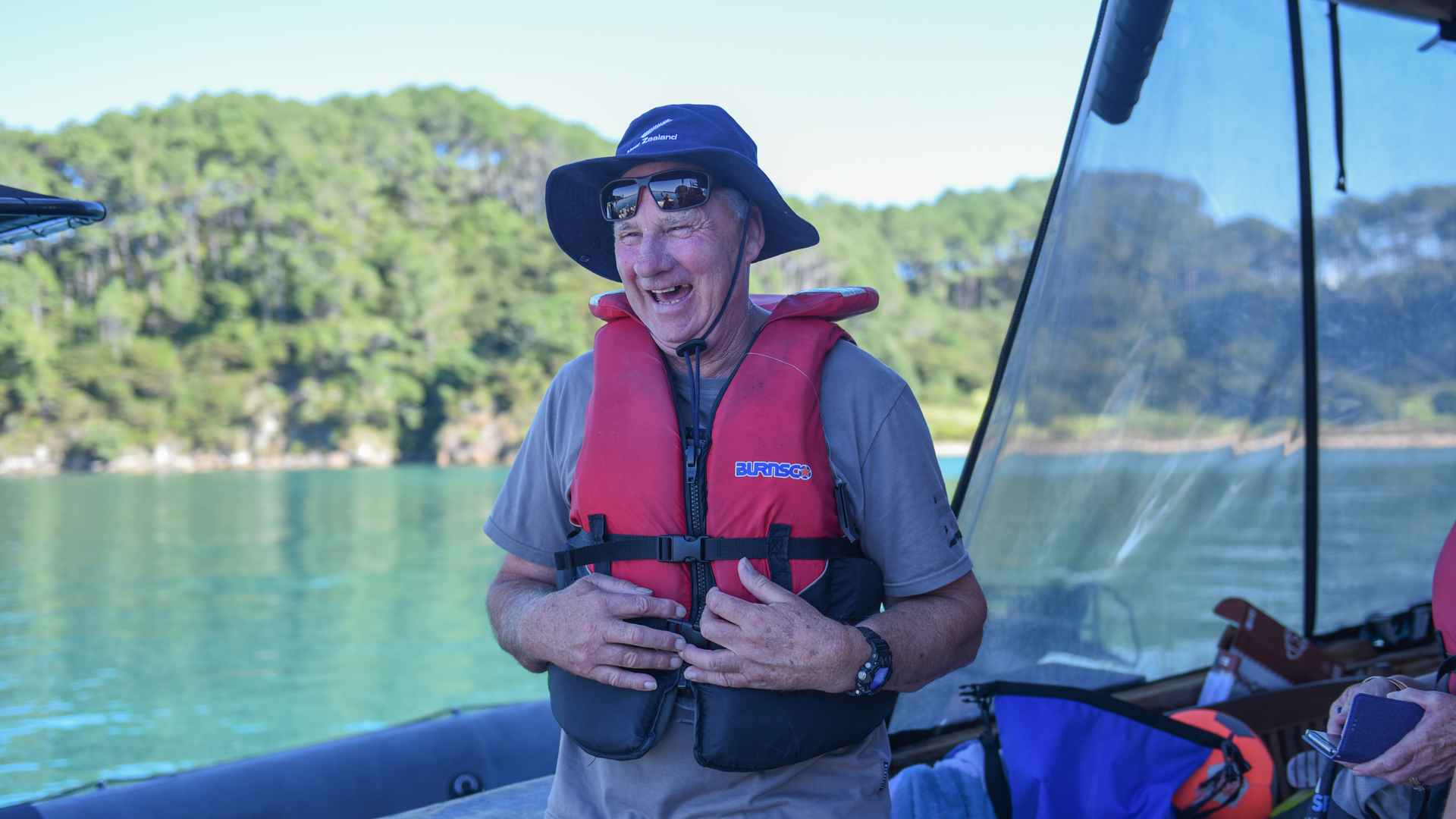 We will eat together and then head to a snorkelling spot to try and collect some Kina (sea urchins) and admire the native marine life. This is followed by our island adventure which gives you the chance to kayak and paddleboard in one of the bays of one of the Islands and we will also all take a walk to a viewpoint with stunning views over the entire Bay of Islands so make sure to bring your camera! Once back aboard we will eat a final lunch together before heading back towards Paihia and stepping back onto the mainland.
You will be worn out after an action packed 22 hours but you will love it and the memories created will be remembered for a lifetime. Guided through the whole trip by our friendly helpful crew who are our secret weapon that add the icing on the cake to our cruises.
"Amazing experience with the rock cruise!!!! Thanks for having us! It's such an unforgettable experience, for those who hasn't try before,...
"We had a nice trip with the "Rock" team. The trip was really pleasant and relax. We had sufficient time to do all activities. Having...
"As soon as we docked after 26 fun hours on The Rock, my usually screen-addicted 13 year old declared "I wish we'd had a whole extra day"....
"I went on the Rock about 6 years ago and had fantastic memories so decided to return when I was in Paihia this year. I certainly wasn't disappointed!...
"Thank you so much for the amazing experience! We have enjoyed our cruise so much! Kids are so happy and as too! We have learned so much within two days!...
All Reviews