Waewaetorea Island - a gem tucked away in The Bay of Islands.
---
Come out and see the great outdoors the Bay of Islands have to offer. Check out the beautiful bioluminescent waters at Waewaetorea and see the local kiwi wildlife.
---
Get a glimpse of Waewaetorea Island while cruising through The Bay of Islands
Video Credit: Celia Chalmers
| | | | |
| --- | --- | --- | --- |
| Date: | April 13-14, 2019 | Passengers: | 14 |
| Skipper: | Timo | Weather: | Stunning with no swell |
| Crew: | Jake, Lotte, Sable & Celia | Wind: | Southerly 25 dying out |
| Overnight Anchorage: | Waewaetorea channel | Snorkel Spot: | Waewaetorea reef |
| Island Visit: | Stingray cove | Wildlife: | Bottle-nose dolphins, Penguins, Stingray, Trevally, School of Jack, Kina |
Skipper's Report:
What to do when you're at Auckland, New Zealand and need to get some quiet time away from the hustle and bustle of the city? Head on to The Bay of Islands and get the best of both worlds in the great outdoors even during Autumn before the cold winter sets in. Get as much vitamin D as you can while it's still sunny outside.
If you've ever been to the Bay of Islands before, you'd know that there are vast activities to do that would require much time to be able to complete them all. The best alternative would be to go on a classic overnight cruise to get around the best spots of the Bay of Islands. Let the expert crew of The Rock Adventure Cruise take care of the itinerary, food, accommodations and most especially keep the bar flowing.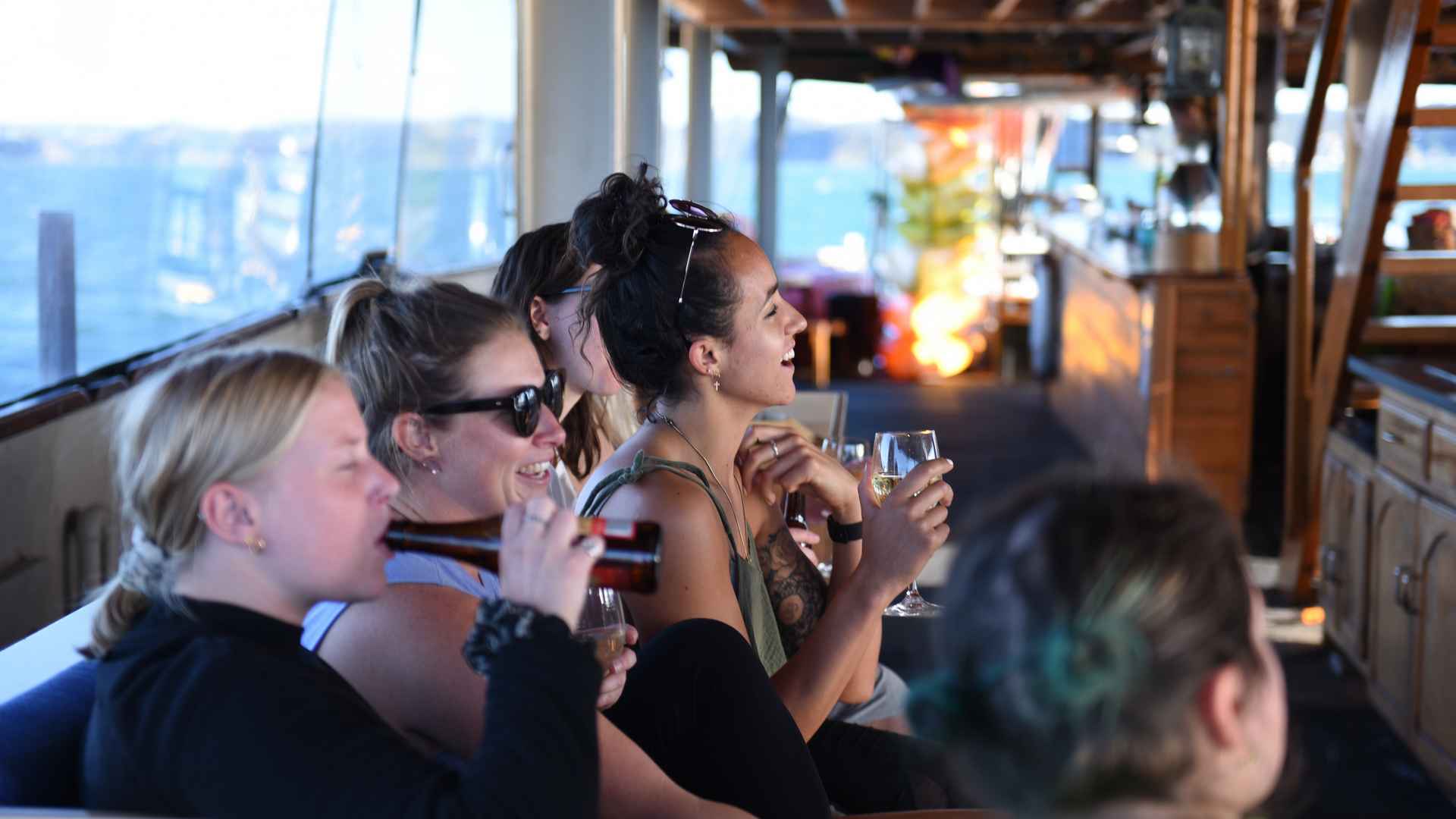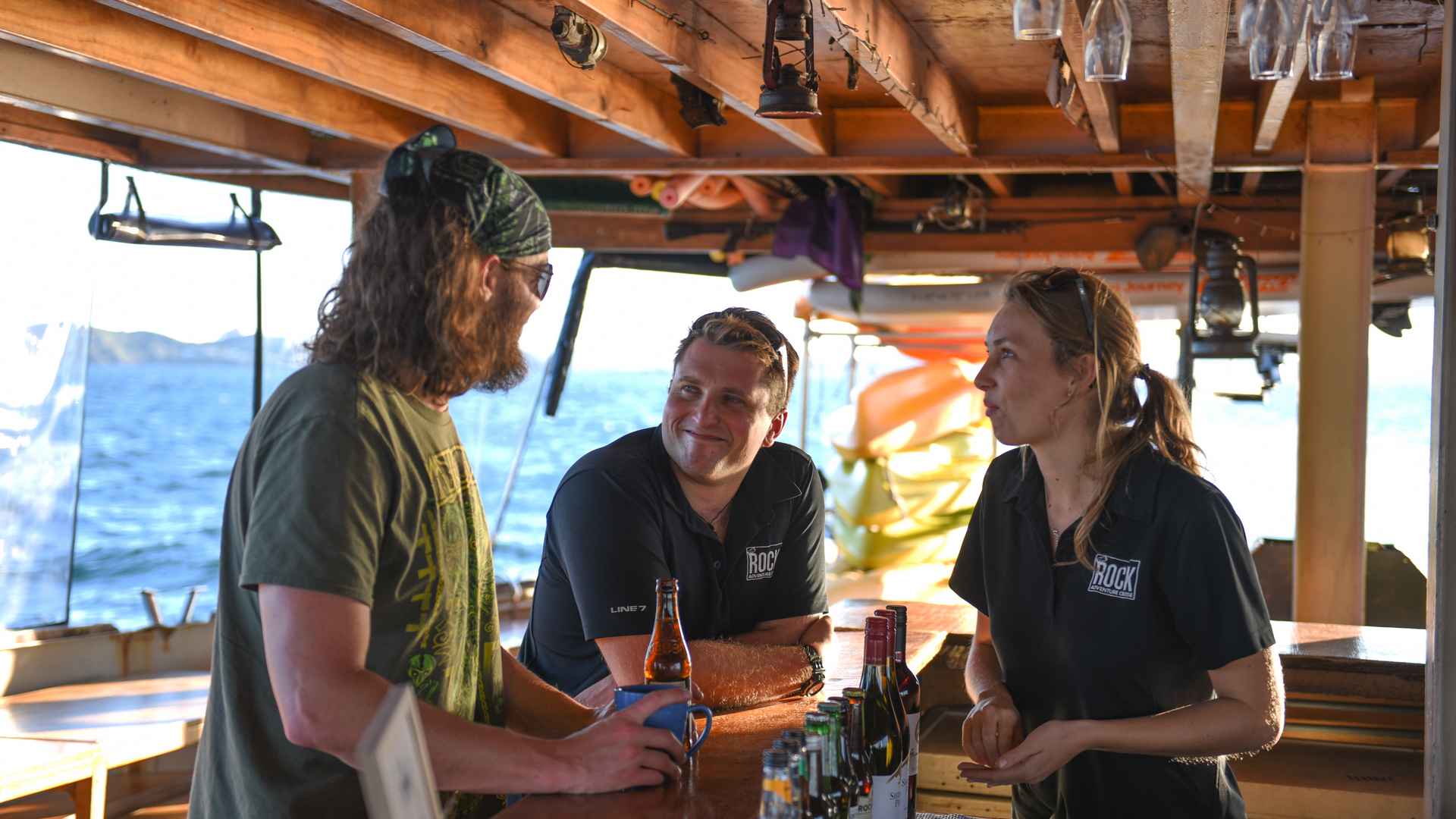 Together with 14 passengers, we were all set to go and depart Paihia port and get the weekend started. After everyone has settled in their respective cabins, the friendly crew of The Rock welcomed us with the first round of free drinks and popcorn. There are a wide array of things to do aboard The Rock to keep one entertained as we cruised towards our overnight anchorage at Waewaetorea Island, one of the hidden gems of the Bay of Islands.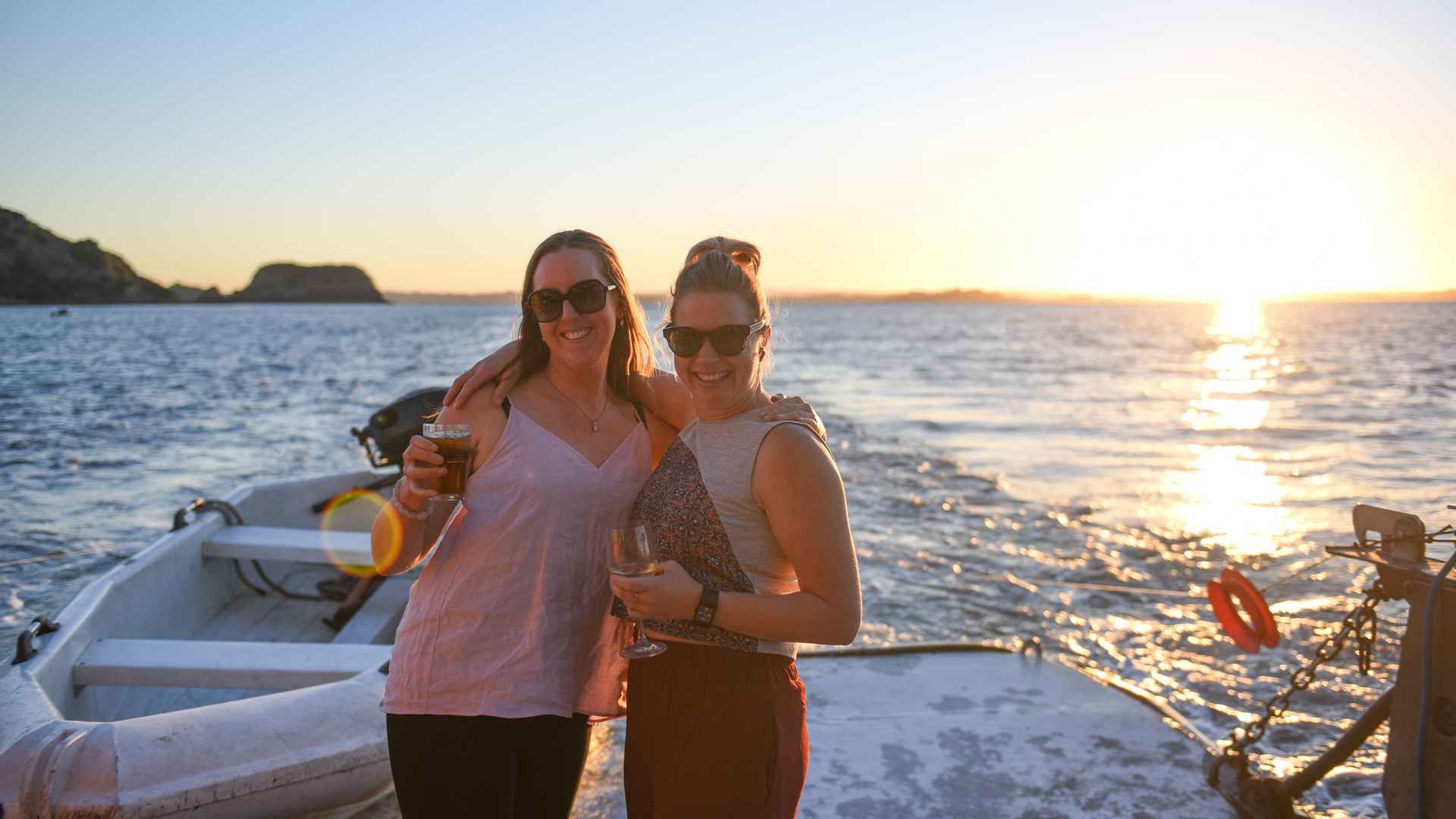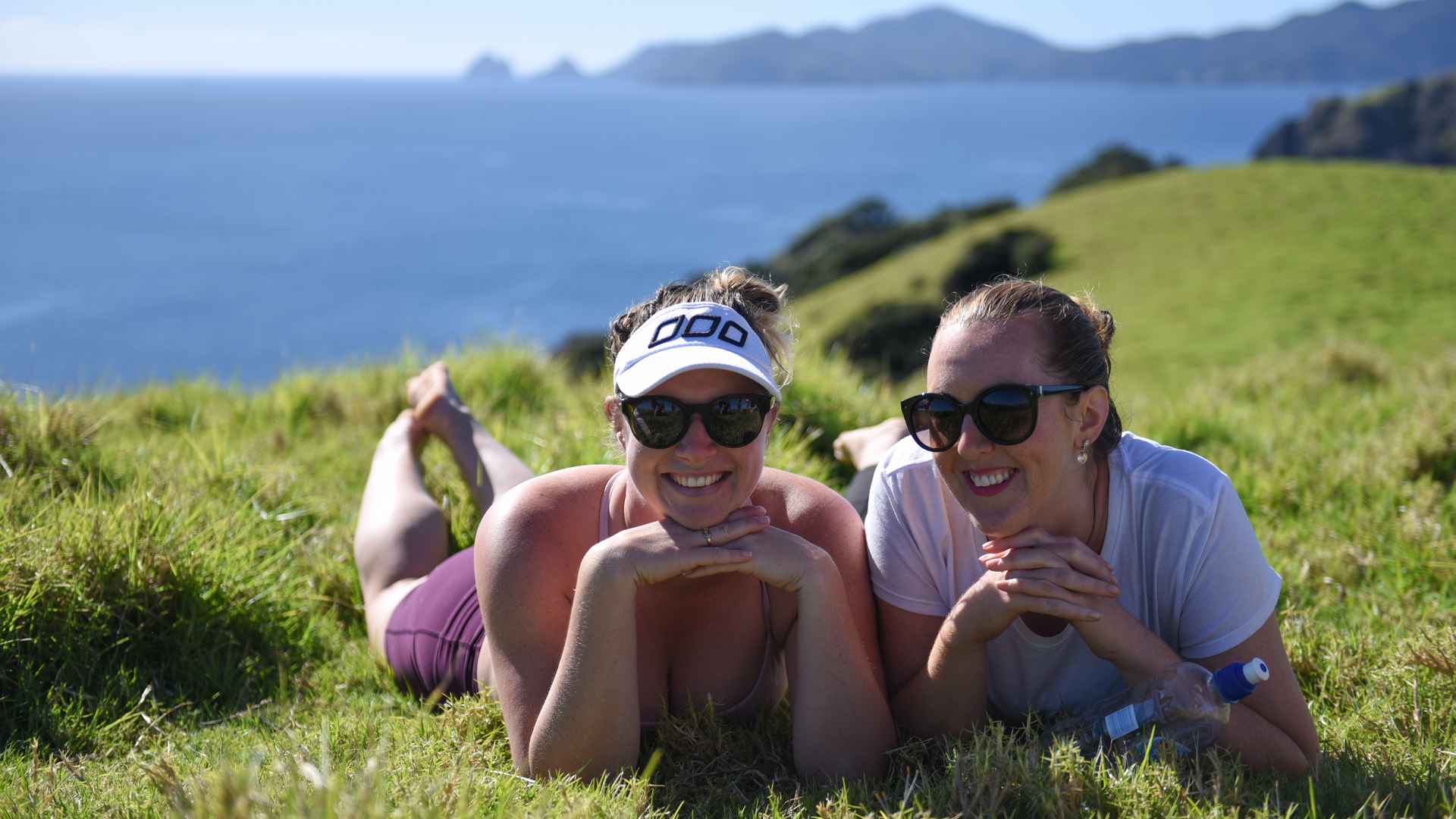 During the night we enjoyed the stunning work nature as we went to our kayaks guided by The Rock crew, we paddled out to the magnificent bioluminescent waters at Waewaetorea bay, New Zealand. The glistening bioluminescence beauty is one of nature's wonder found in the Bay of Islands. We've taken photos but it certainly didn't do any justice, so it's best if you come down here and see it for yourself.
The next day, after a quick breakfast and warm up we headed to explore more of Waewaetorea Island, while it was tempting to just grab a book and relax by the sandy beach. We went to see more of the lush greenery and made it to the top in awe of the panoramic picture of Waewaetorea Island, a small island among the hundreds of others in the Bay of Islands.
For our much-needed lunch, The Rock Crew prepared a nice spread of fresh kiwi seafood for us to feast on. (Check out the images below to give you a sneak peek of our delicious lunch.)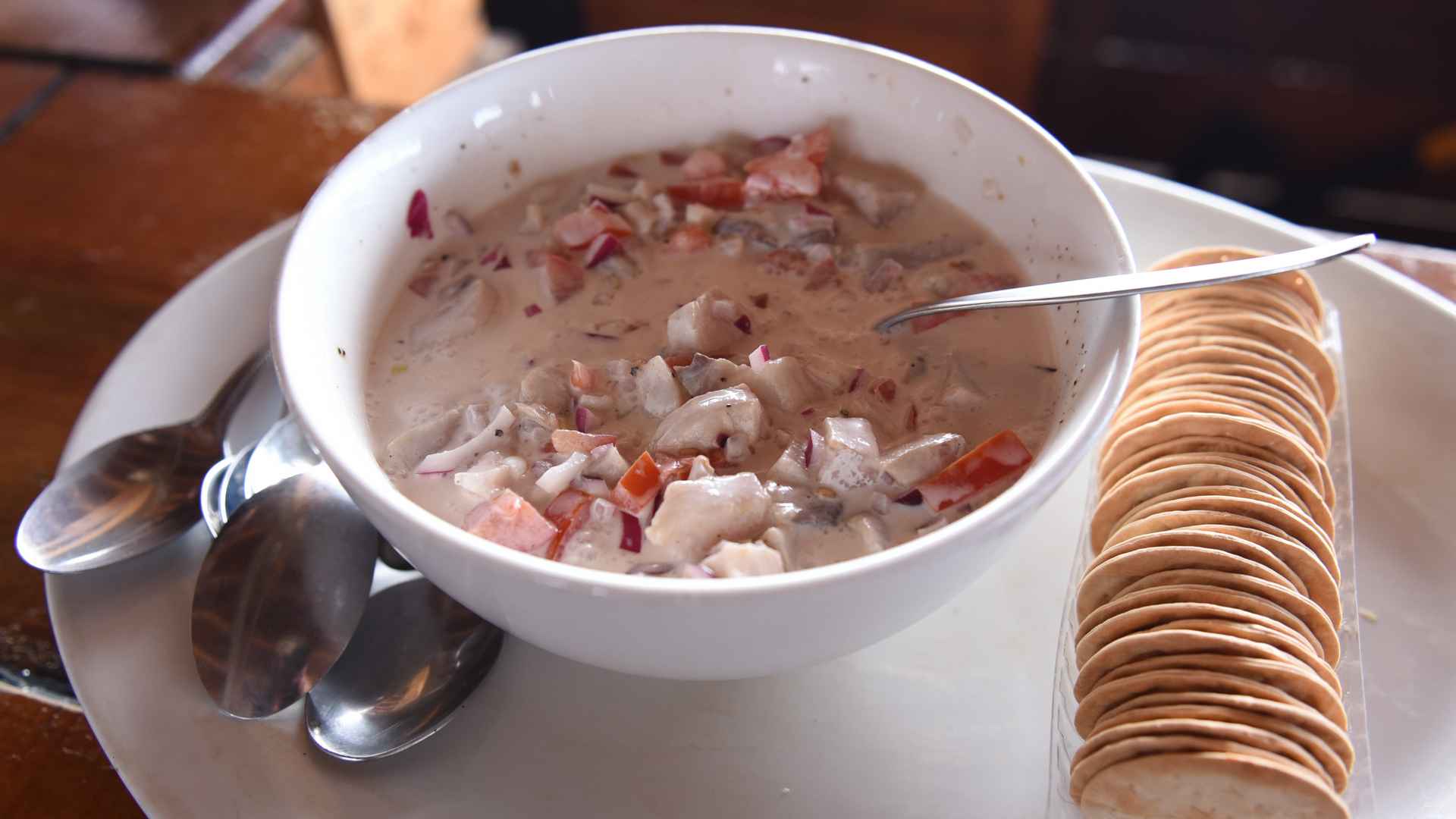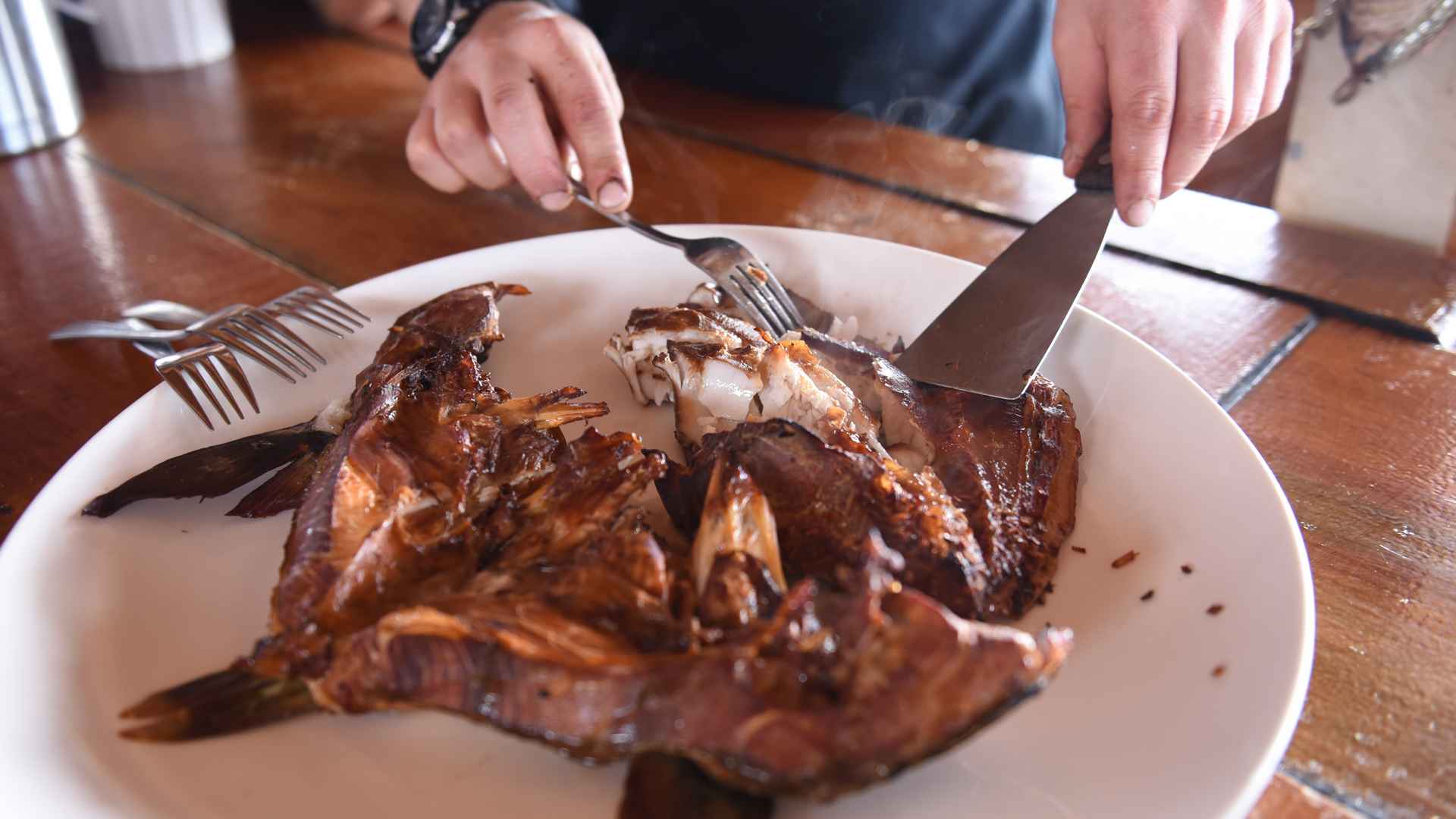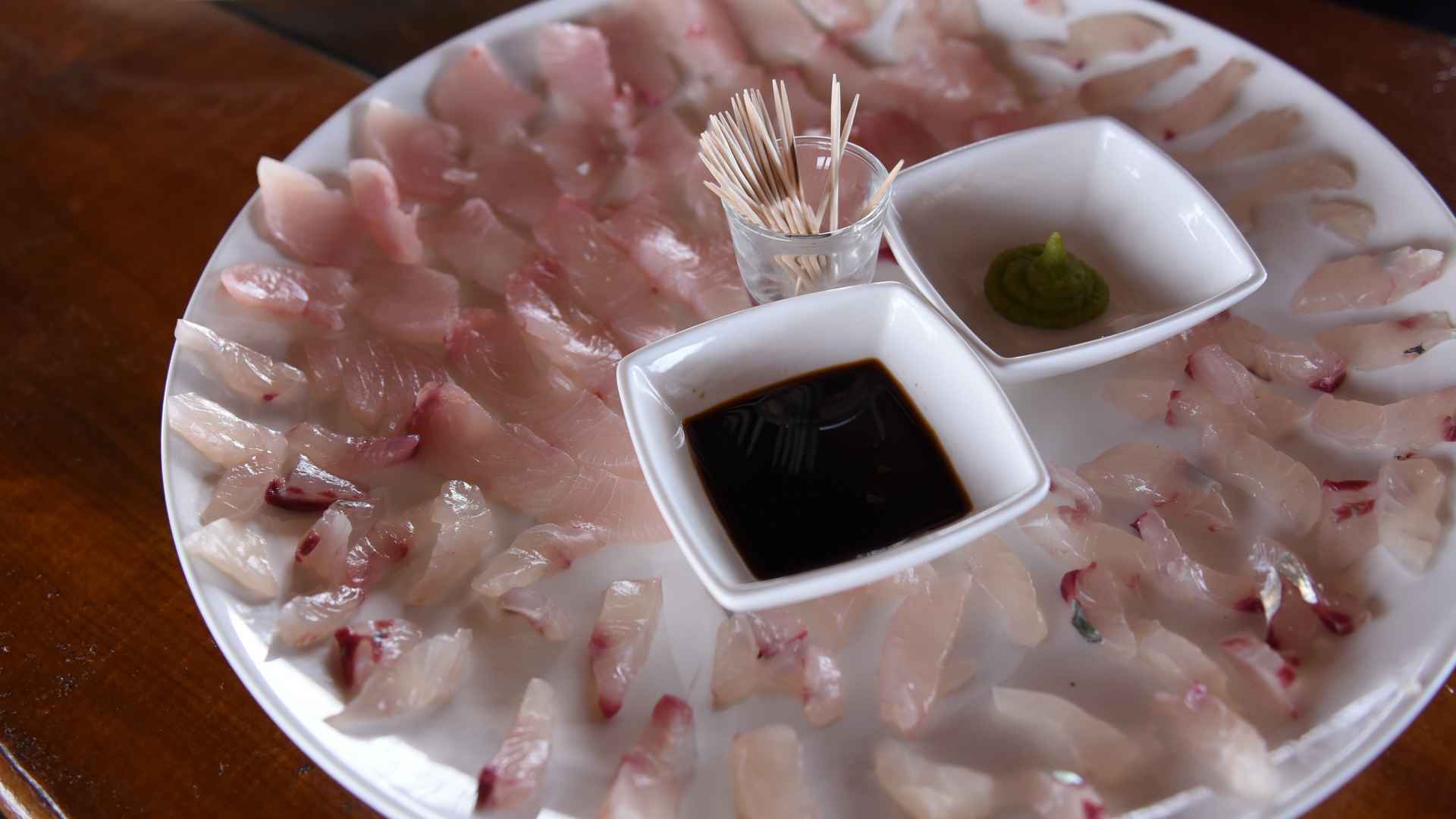 While we were enjoying our lunch, we got a surprise visit from 8 Bottle-nose Dolphins and a sighting of 2 Korora - the New Zealand little penguin, north of Russel rock on the way home.
To see the full photo library of this trip, hop on to our Facebook page and while you're at it please like our page too. Thanks!
"Spent three days on the boat with friends and had an incredible time! The Rock has good food to keep you fueled for the wide range of activities -...
"Amazing experience with the rock cruise!!!! Thanks for having us! It's such an unforgettable experience, for those who hasn't try before,...
"Friendly crew, fun activities, meet new friends, kids were so enjoyed. Fishing, kayaking, hiking, snorkeling, you must experience this, we are coming back....
"Thank you so much for the amazing experience! We have enjoyed our cruise so much! Kids are so happy and as too! We have learned so much within two days!...
"We chartered The Rock for our engagement party and it was hands down the best 3 days of our lives. Jonny, Liam, Harley, Erin and all the crew were a gift!...
All Reviews