Valentines Day Cruise in the Bay of Islands
---
Young and enthusiastic guests paired with stunning weather made for a fun and easy cruise.
---
Stunning Weather Made for a Fun and Easy Valentines Day Cruise
Video Credit: Celia Chalmers
| | | | |
| --- | --- | --- | --- |
| Date: | February 14, 2019 | Passengers: | 38 |
| Skipper: | Nic | Weather: | Fine 1M East |
| Crew: | Marius, Sondra, Austin & Jake | Wind: | V5 going SW10 |
| Overnight Anchorage: | Homestead Bay | Snorkel Spot: | Stingray Bay |
| Island Visit: | Waewaetorea | Wildlife: | Sand Dagger Wrasse, Snapper & Kina Shell |
How did we spend Valentine's day at The Rock?
Easy, we go out on our boat and soak up the sunshine to get the much needed Vitamin D, paired with good food and wonderful company.
It was definitely a great summer day in the North! And as soon as the cruise started we knew good things were about to happen on The Rock. Any local kiwi or tourists planning to visit the Bay of Islands shouldn't miss out on the beautiful things it has to offer. We were thrilled to share the special day with 38 guests from different corners of the world and give them the grand tour of the Bay of Islands, New Zealand. We sure know the best islands stops!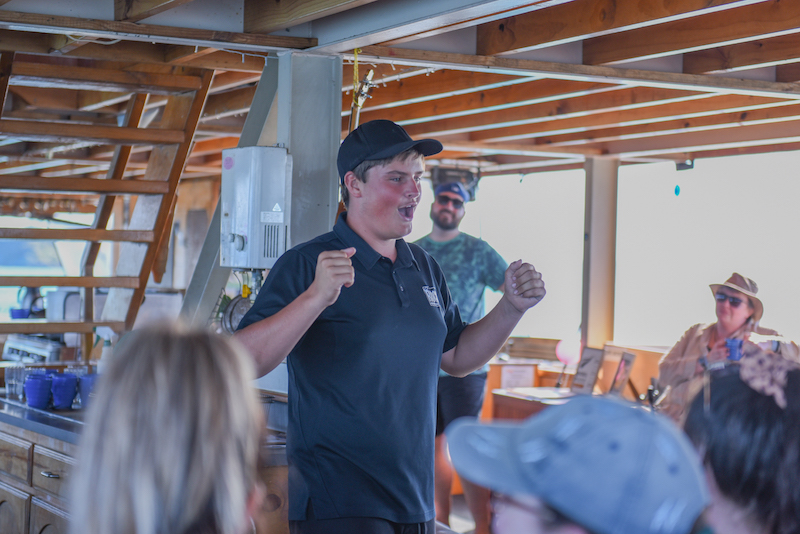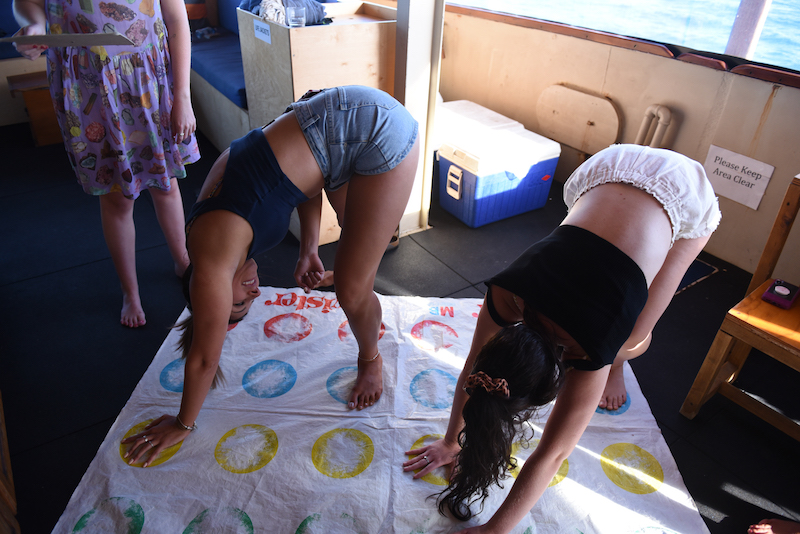 Our itinerary started as we picked up the guests from Pahia using a smaller ferry used to bring the guests to our huge houseboat usually docked near Pahia port. The Rock NZ crew were equally as excited to share the special occasion with our cheerful guests. We served the guests a welcome drink to kick off the festivities.
To get everyone properly acquainted everyone had a try at Target Shooting, a fun, unique, get-to-know-you type of activity that we love at The Rock. It's safe and easy for everyone. The guests get a chance to individually introduce themselves and get a chance to win a free drink if they could hit the moving target.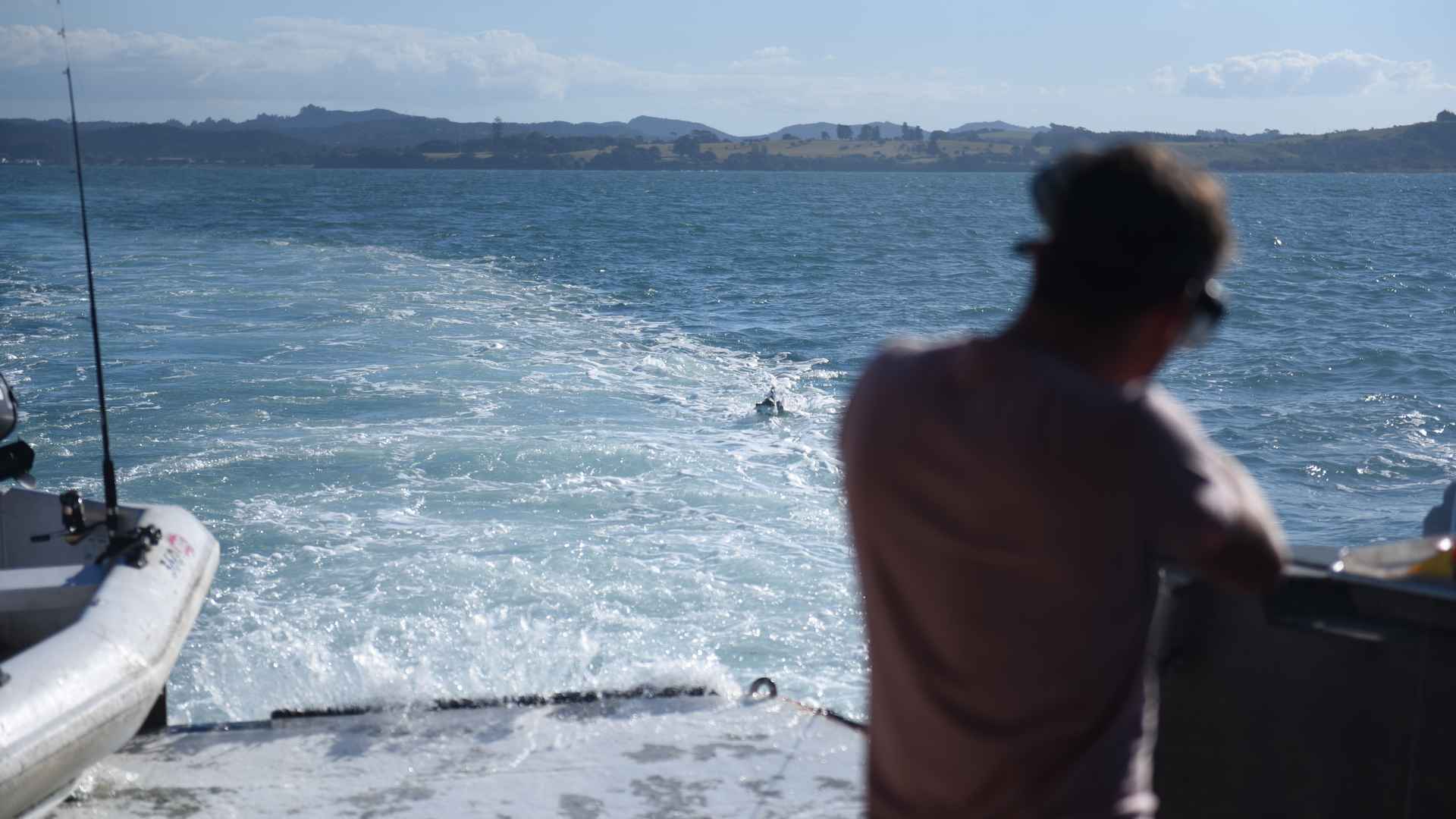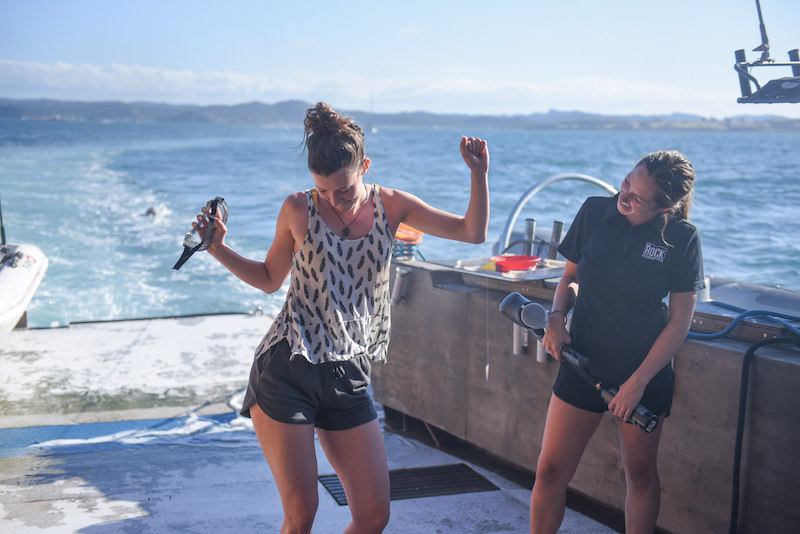 It was an easy going cruise, the guests entertained themselves with board games, pool and live music. Before sundown, the bar started to get busier. Thanks to Sondra and Austin, who came through with cold booze and free-flowing popcorn. We arrived at Homestead bay and threw the anchors out. It was time to catch some fish!
In case you are wondering, we picked up the guests from Pahia port around 5 pm and we've only had a few hours on The Rock for the 22-hour cruise. It was a nice break from the hustle and the bustle of city life. The weather was gorgeous, the guests were having a great time making memories and having fun.
For our second day, the breakfast bell rang at exactly 8 am. We didn't want to miss the nice weather so a lot of us went for a morning swim. Nothing like a splash in the water to pump your adrenaline early in the day.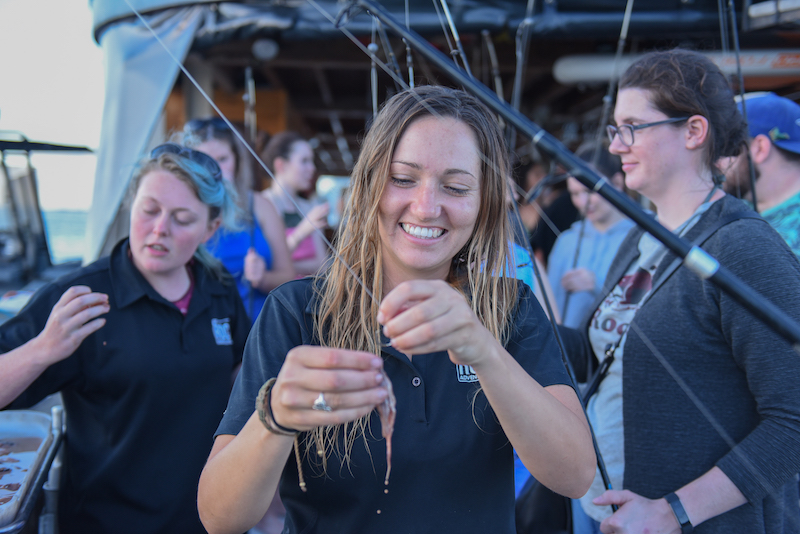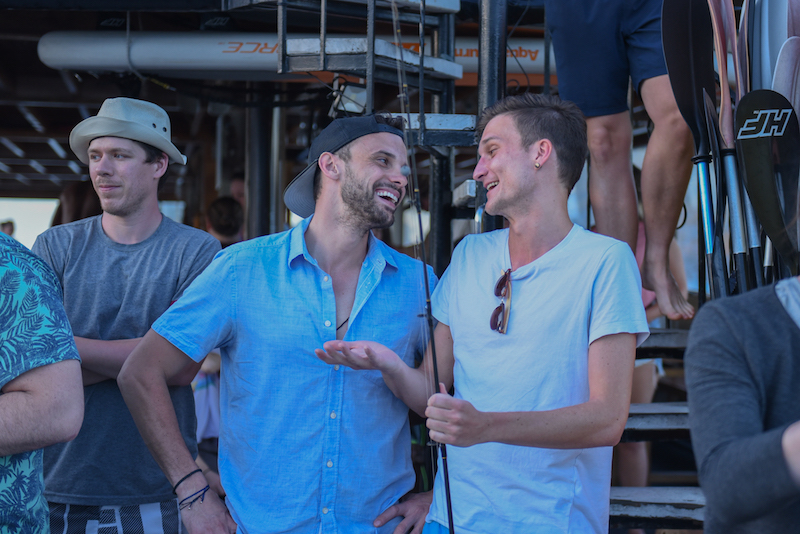 Next on our list of fun things to do in the Bay of Islands is snorkelling. Most of our time was spent exploring in the water. Aside from the plenty colourful fishes we also had a couple of Stingray sightings!
Right before lunch, we headed to Waewaetorea Island for a nice hike. For our guests to get to the island, we let them have a go at paddle boarding and kayaking. The water was calm, it was perfect for a good session of paddle boarding and kayaking. After we hit the top of Waewaetorea Island, we some time to unwind by the beach basking under the sun in all its glory.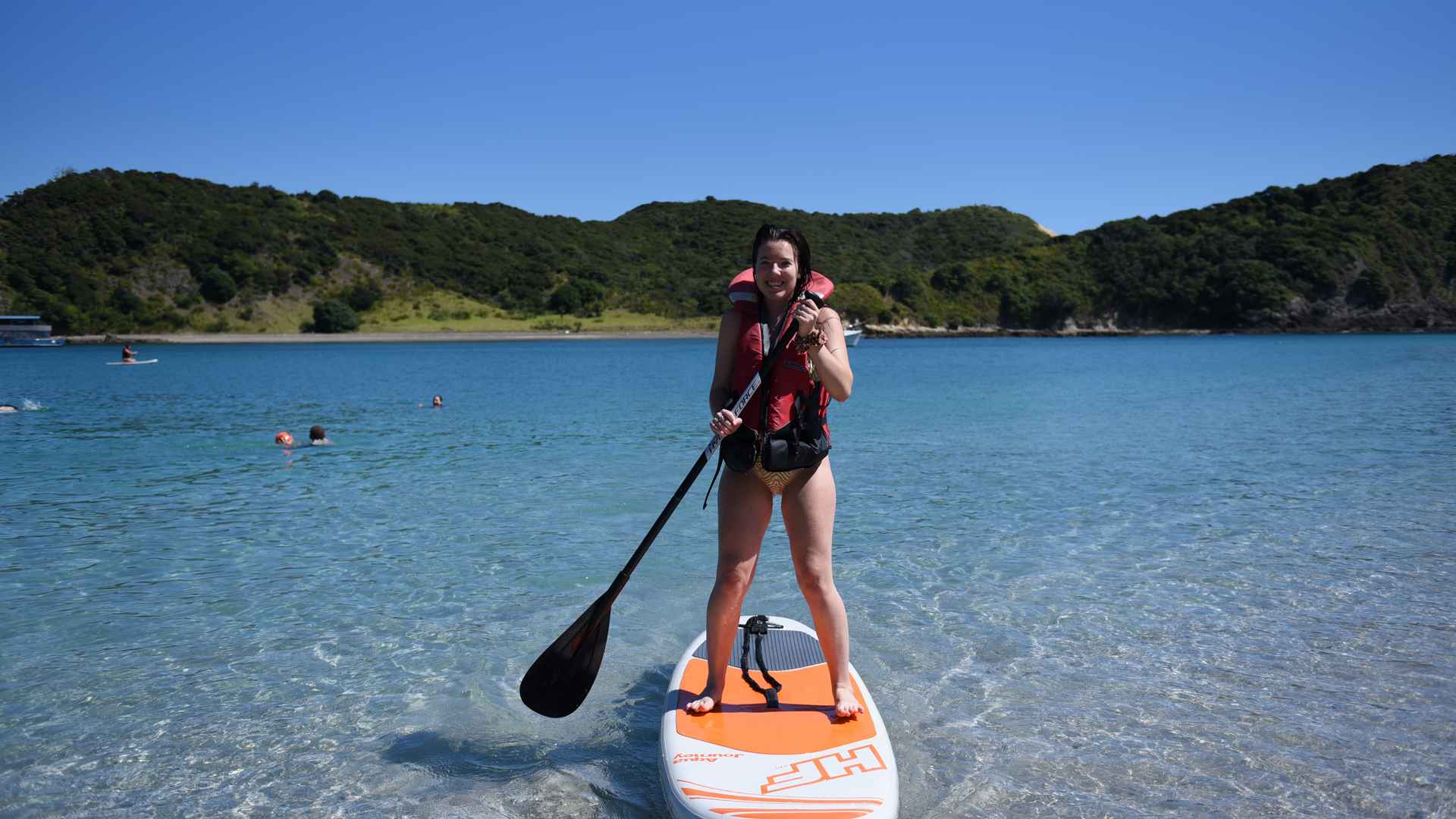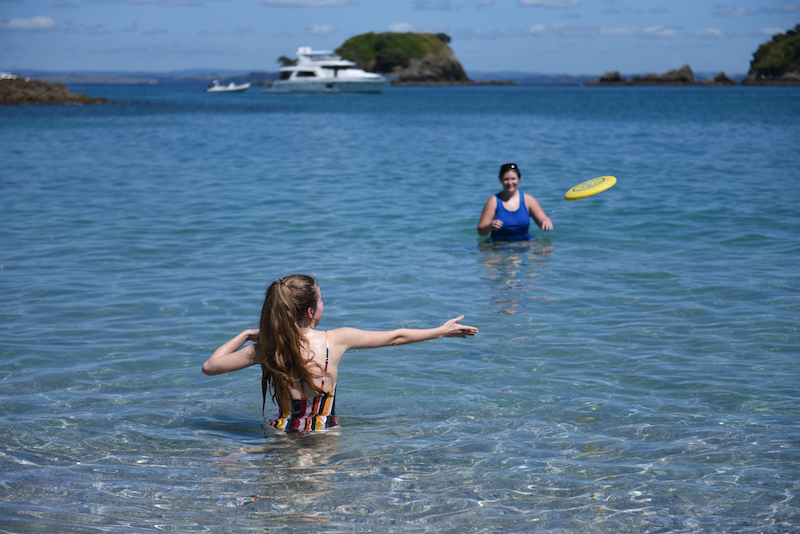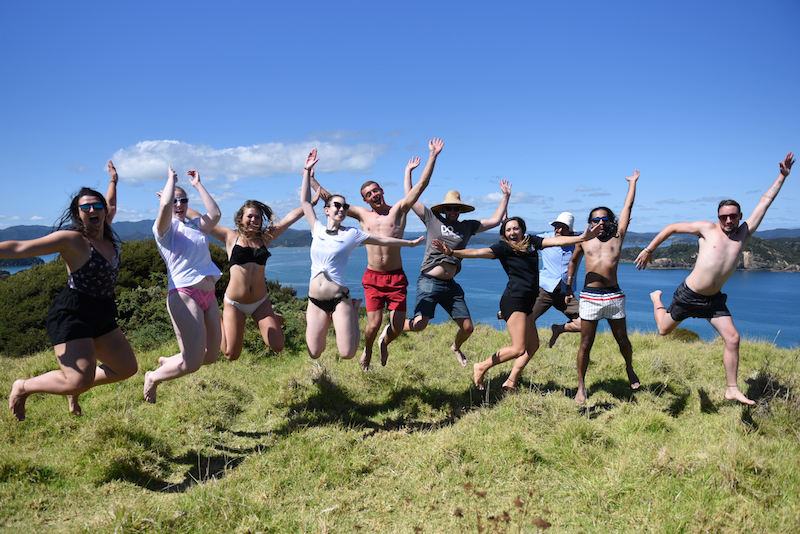 We had such a wonderful time, it was hard to believe that our overnight cruise was about to finish. We ended the cruise with a grateful heart for our guests who let us into their lives. We can't wait to see your contagious smiles again at The Rock!
Don't miss on our cruise highlights! Check out our video above!
"Awesome crew!!! Highly recommend The Rock Adventure!! Had our brothers surprise birthdays and the crew were ON!!! Views for days!! Loved the whole trip!!"
"Amazing experience with the rock cruise!!!! Thanks for having us! It's such an unforgettable experience, for those who hasn't try before,...
"We chartered The Rock for our engagement party and it was hands down the best 3 days of our lives. Jonny, Liam, Harley, Erin and all the crew were a gift!...
"Spent three days on the boat with friends and had an incredible time! The Rock has good food to keep you fueled for the wide range of activities -...
"Sea adventure, Fun activities and hiking... Complete package.. All seasons... Highly recommended... Awesome crew and magnificent skipper... For young and...
All Reviews