Unrealistic Beauty at Sundown in the Bay of Islands NZ
---
Unrealistic beauty of the Bay of Islands during sundown ideal for outdoor activities.
---
| | | | |
| --- | --- | --- | --- |
| Date: | December 22, 2019 | Passengers: | 15 |
| Skipper: | Jonny | Weather: | Fine weather, chop with wind, swell less than 0.5m |
| Crew: | Sam , Nicole & Celia | Wind: | S 20 (30) going SW 15 (easing overnight) then back to SW15 |
| Overnight Anchorage: | Electric Bay | Snorkel Spot: | Northern side of Palm Beach |
| Island Visit: | Waewaetorea | Wildlife: | None of remark but a few very nice kahawai landed |
Skipper's Log
We were completely ready to go underway at exactly 5:05 pm from Paihia port to start our cruise onward the Bay of Islands, headed to our overnight anchorage at Electric Bay. The weather had cleared again since noon and the sun was descending brightly upon the dark hills around it and the air is full of the scent of the ocean.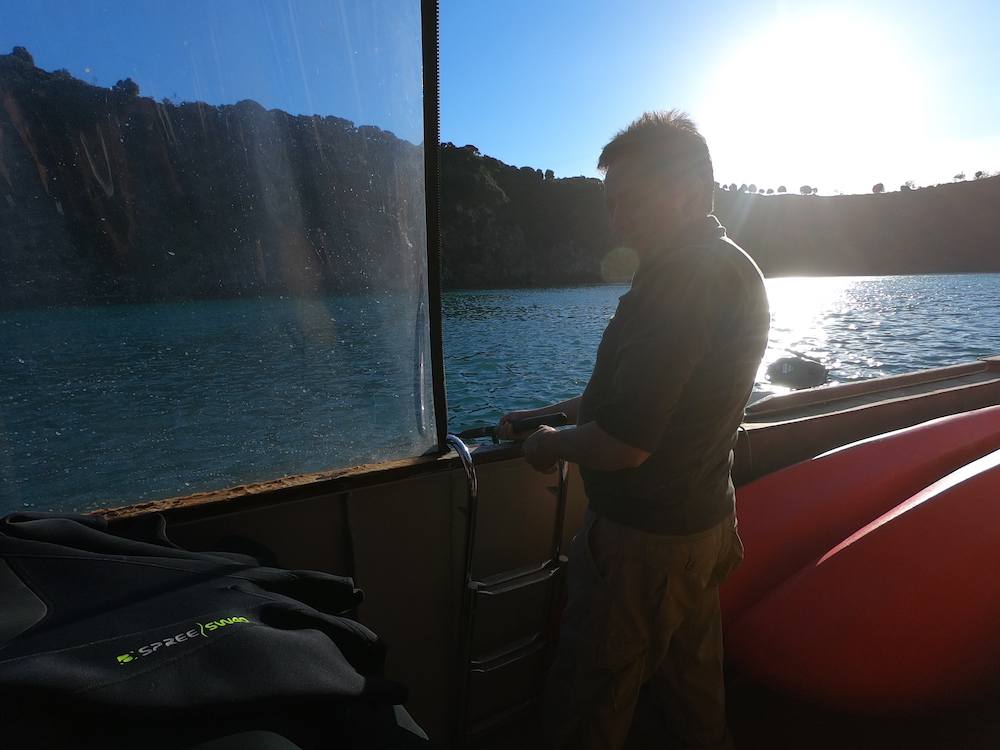 As we cruise around the islands and while everyone was enjoying their beers, Sam, Nicole, & Celia, The Rock Adventure crew members, showed us the plenty of nearby beaches to visit and even natural swimming holes around, and it was such fun to go. Upon reaching the spot at the north side of Palm Beach, everything is already prepared the wetsuits, masks, fins, course the snorkels, necessary stuff, and the guests just have to go down the water and put them on. Especially for the kids and first-timers, they were reeling the calmer water without missing out on the exotic underwater view
The Rock Adventure Cruise is a new and unique concept combining exceptional experiences with unforgettable scuba diving. Designed for any individual and guests with a keen interest to have in sea cruising, the purpose-built boat to explore the picture-perfect islands and reefs in the crystal-clear waters of the Bay of Islands and discover the rich marine life under the ocean. Our guest indulged in daily treatments in the spacious decks, sunset cocktails, and a stargazing outdoor dinner for evening entertainment.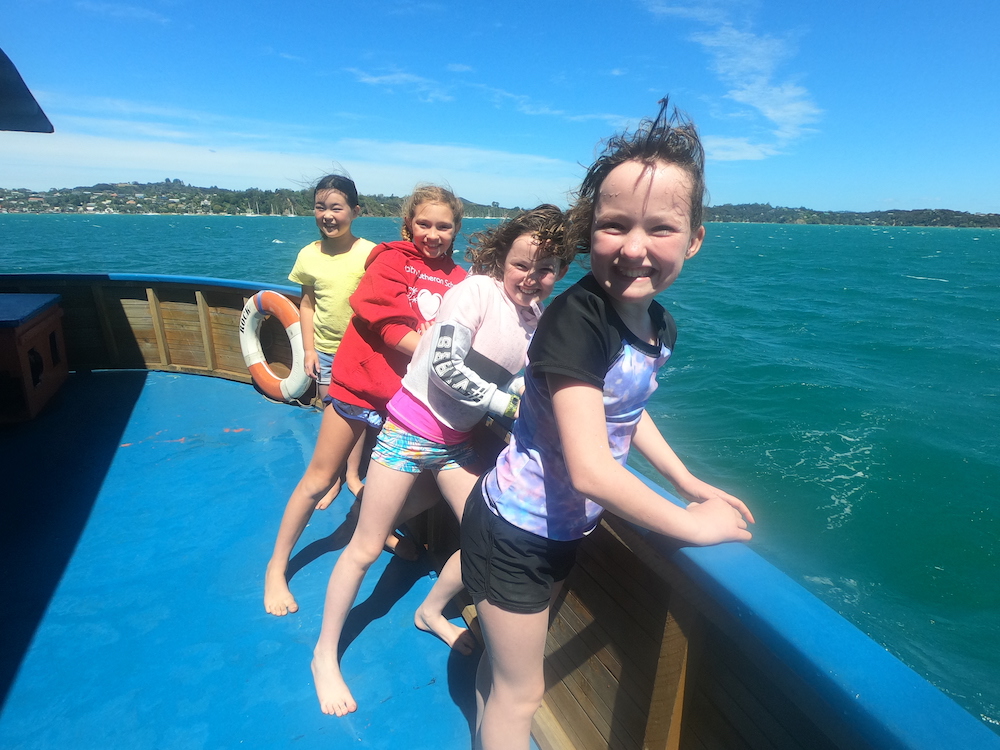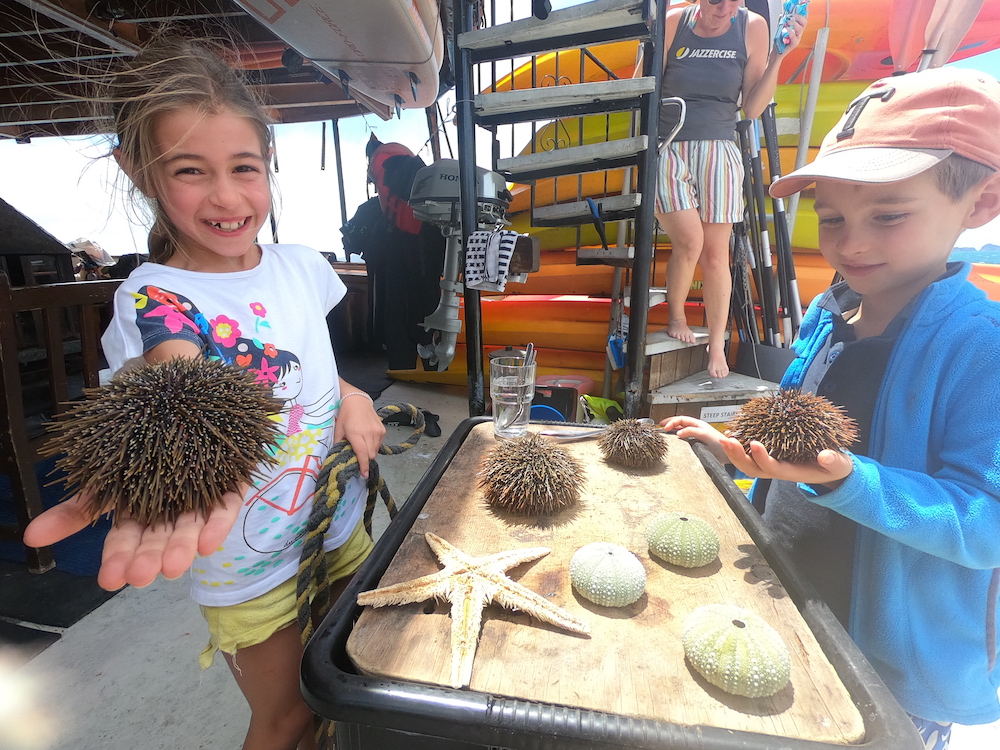 We also have the fishing rods set for the dusk fishing session. The beautiful scenery of the ranges of the Bay of Islands during sundown made outdoor activities unrealistic. You'll be pampered the entire time you're on board just relaxing, revitalizing or exhilarating with the choices to make as anyone can do as much or as little as they want. With a lucky catch of a few very nice kahawai, we can have with our night for relaxing and delicious dining.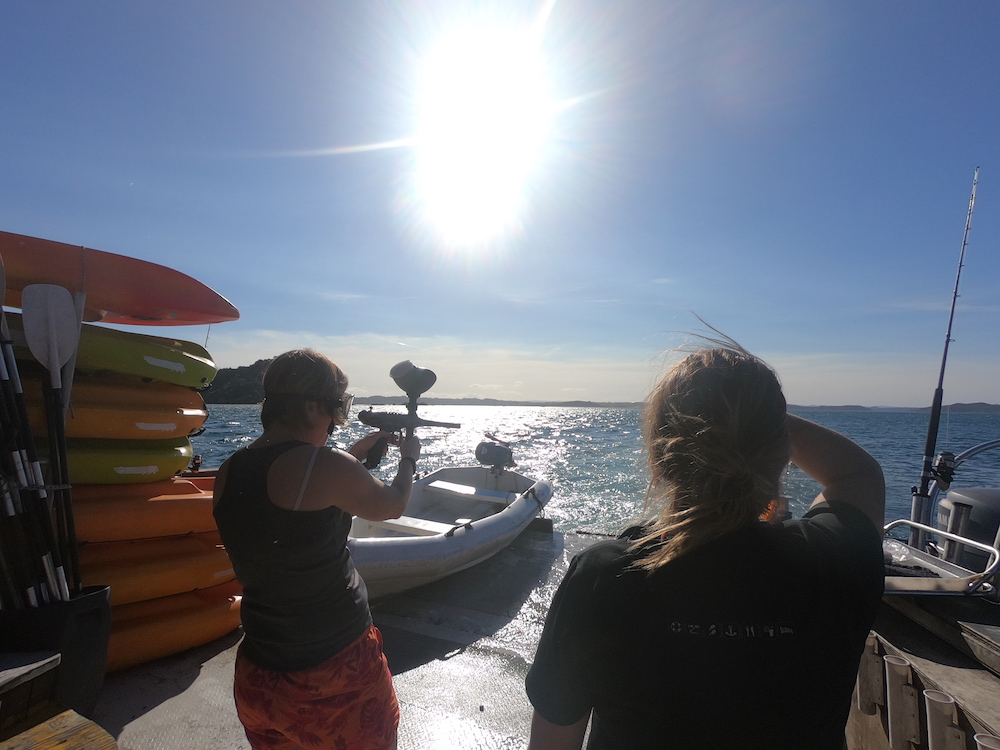 Our next island stop in the second day was Waewaetorea Island, a stunningly beautiful sheltered bay. As preferences will differ from guests to guests, based on amenities, accessibility, swimming & water sports options, safety, sense of place, relaxation, and scenery, Waewaetorea Island holds a vibe of enchantment and mystique. The seaward side of the island allows you an incredible freediving experience, and the terrain tour for trekking adventure and biking excursion in a distant mountain and rainforest reveals a side of the world that only a rare few get to experience. There are loads of fascinating sites to see and hidden trails to explore that provides something fun, entertainment, amazing food, and more than one destination to explore during the trip. You'll find all that and more when you choose a cruise.

Want to find out more about the lovely time we spent cruising through the Bay of Islands?
Check out the video clip above to get a glimpse about happenings aboard The Rock Adventure Cruise!
"Spent three days on the boat with friends and had an incredible time! The Rock has good food to keep you fueled for the wide range of activities -...
"I went on the Rock about 6 years ago and had fantastic memories so decided to return when I was in Paihia this year. I certainly wasn't disappointed!...
"Thank you so much for the amazing experience! We have enjoyed our cruise so much! Kids are so happy and as too! We have learned so much within two days!...
"Sea adventure, Fun activities and hiking... Complete package.. All seasons... Highly recommended... Awesome crew and magnificent skipper... For young and...
"We had a nice trip with the "Rock" team. The trip was really pleasant and relax. We had sufficient time to do all activities. Having...
All Reviews