Successful fishing sessions at the Bay of Islands
---
Amazing day for fishing, we all indulged in generous servings of fresh sashimi.
---
Successful fishing sessions at the Bay of Islands
Video Credit: Celia Chalmers
| | | | |
| --- | --- | --- | --- |
| Date: | March 12/13,2019 | Passengers: | 26 |
| Skipper: | Timo | Weather: | Fine with odd cloud, 0.5 m swell dying out |
| Crew: | Lotte,Marius,Arthur, Austin & Celia | Wind: | North going North West 10-15 knots |
| Overnight Anchorage: | Roberton Island | Snorkel Spot: | Waewaetorea reef |
| Island Visit: | Waewaetorea Island | Wildlife: | Bottle-nose dolphins, Penguins, Stingray, Trevally, School of Jack, Kina |
Greeted by fantastic weather the energy on The Rock was high, everybody seemed to have a nice time. All 26 guests were keen to do the activities that come with their Overnight Cruise package, and not miss a single fun thing to do in the Bay of Islands.
Austin, one of our trusted crew at The Rock, kept the cruisers in the know about the Kiwi marine life found on the Bay of Islands plus its rich historical background as we approached Roberton Island to drop our moors.
It was a sunny day so everyone was advised to apply sunscreen before catching some sun. We let everyone have a try at target shooting, a unique activity that we offer at The Rock that surely adds more fun to the whole cruise experience.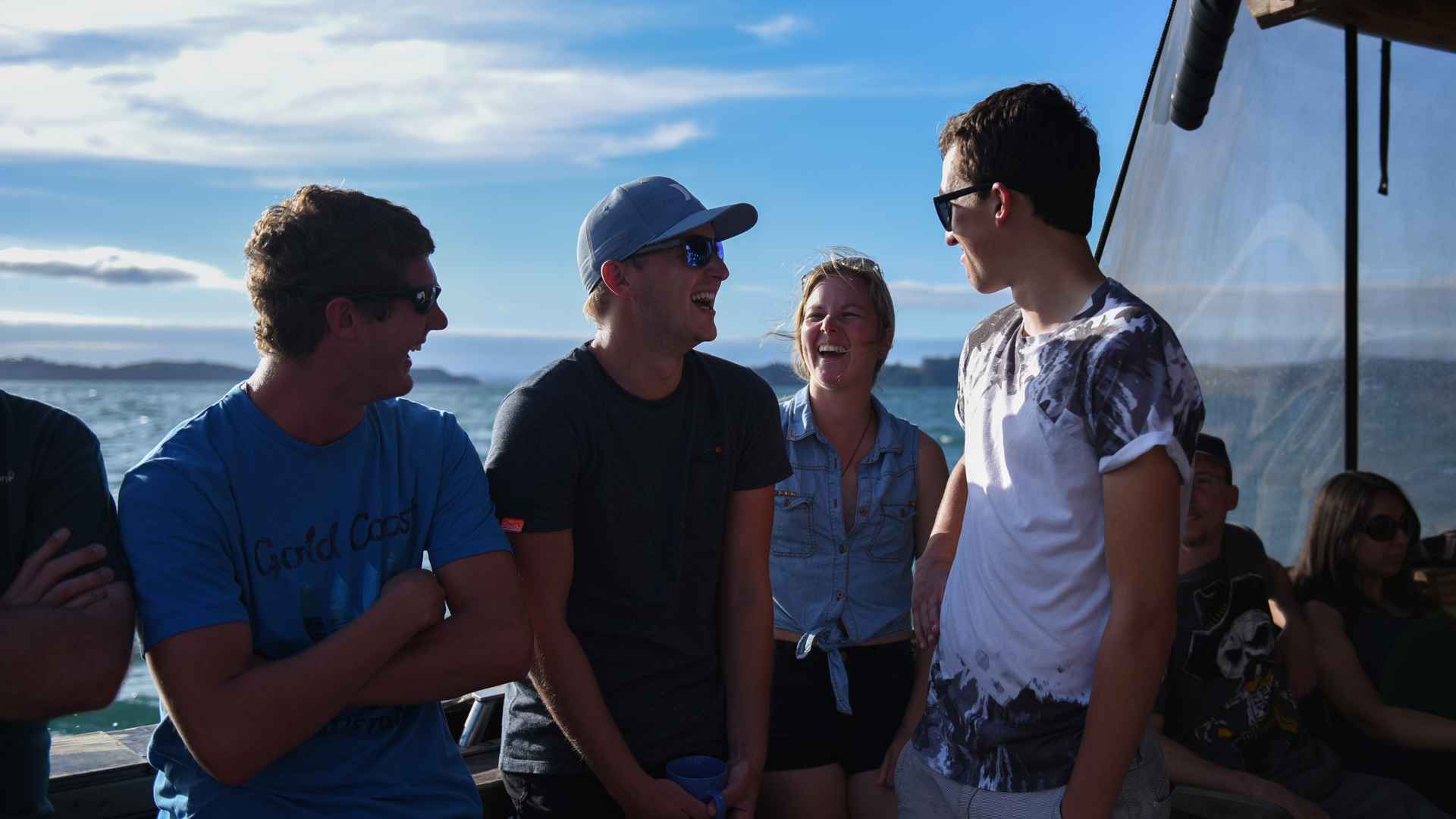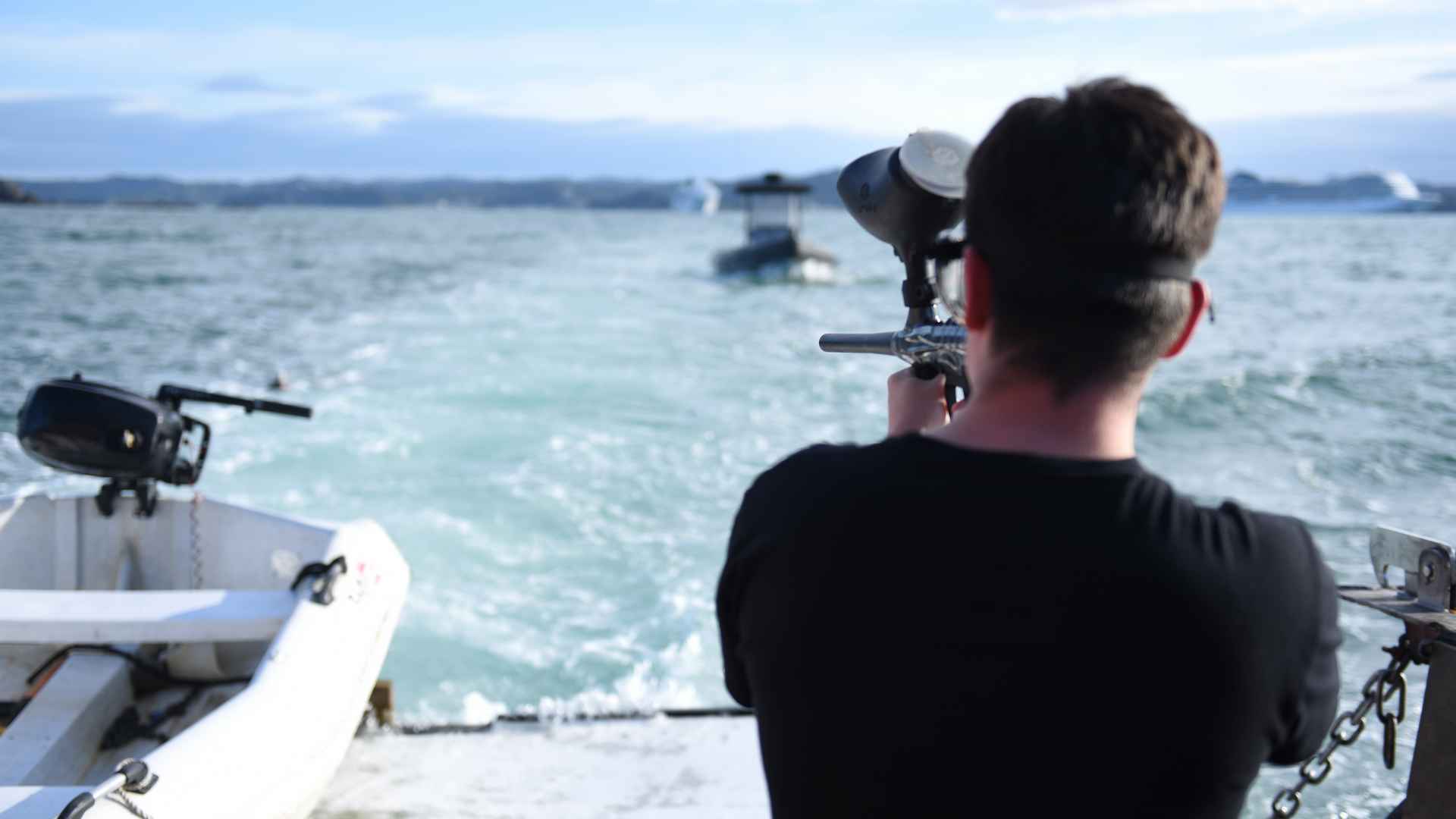 Our first fishing session was pretty successful, we caught plenty of fishes even other first-timers hooked some decent Snappers. We were on a lucky fishing streak. We cast our fishing rods on the shallow waters in Roberton island. We easily caught some legal sized Kawai, Snappers, Trevally and Kingfish to feast on later. The best bit of our fishing wins was devouring the fresh Trevally sashimi and smoked Kawai for dinner.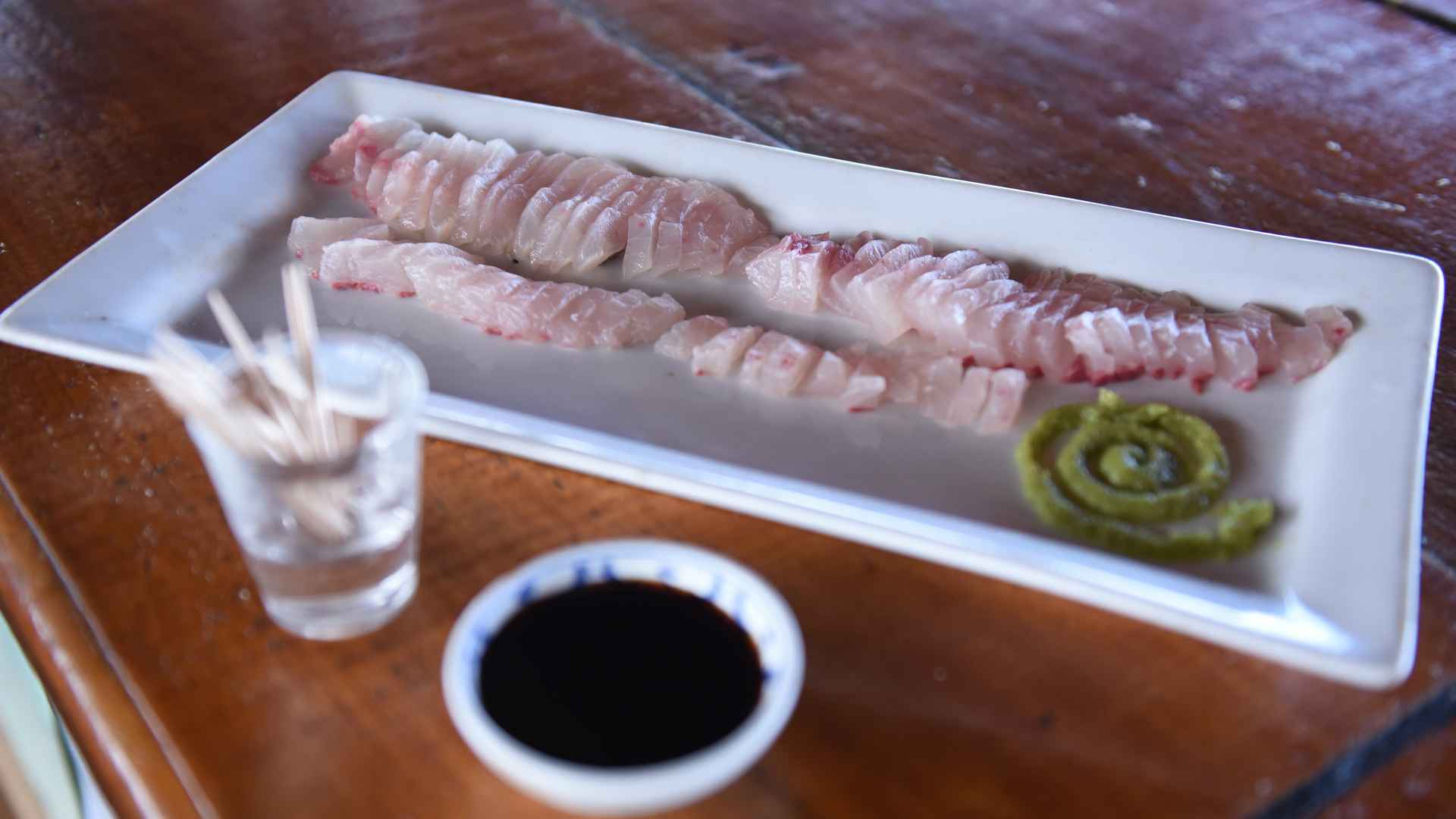 After spending a few hours together, The Rock turned into a party boat special thanks to our lively passengers and The Rock crew who are always down for a swell time. The fun continues on our second day, we couldn't pass up the opportunity to swim with the fishes in the crystal clear water, so we spent most of the morning snorkelling at Waewaetorea reef. Then we proceed to the much-awaited trek up Waewaetorea Island to see the picturesque view. We relaxed a little while and just took it all in, appreciating the beauty that was right before us.
Any beach lover or nature lover would totally dig joining in all the activities at the Bay of Islands or just witnessing the lush greenery and clean beaches that New Zealand has to offer.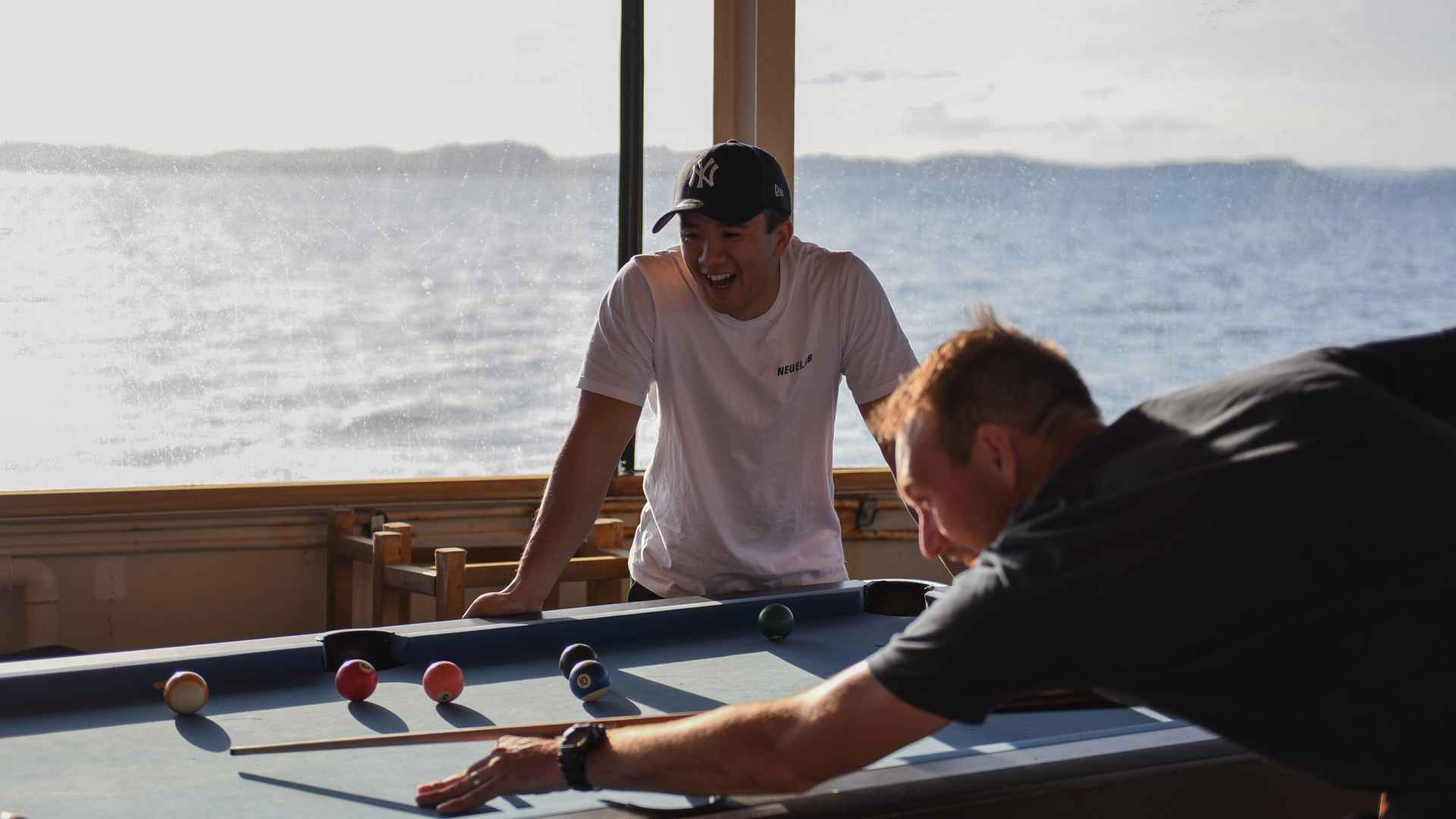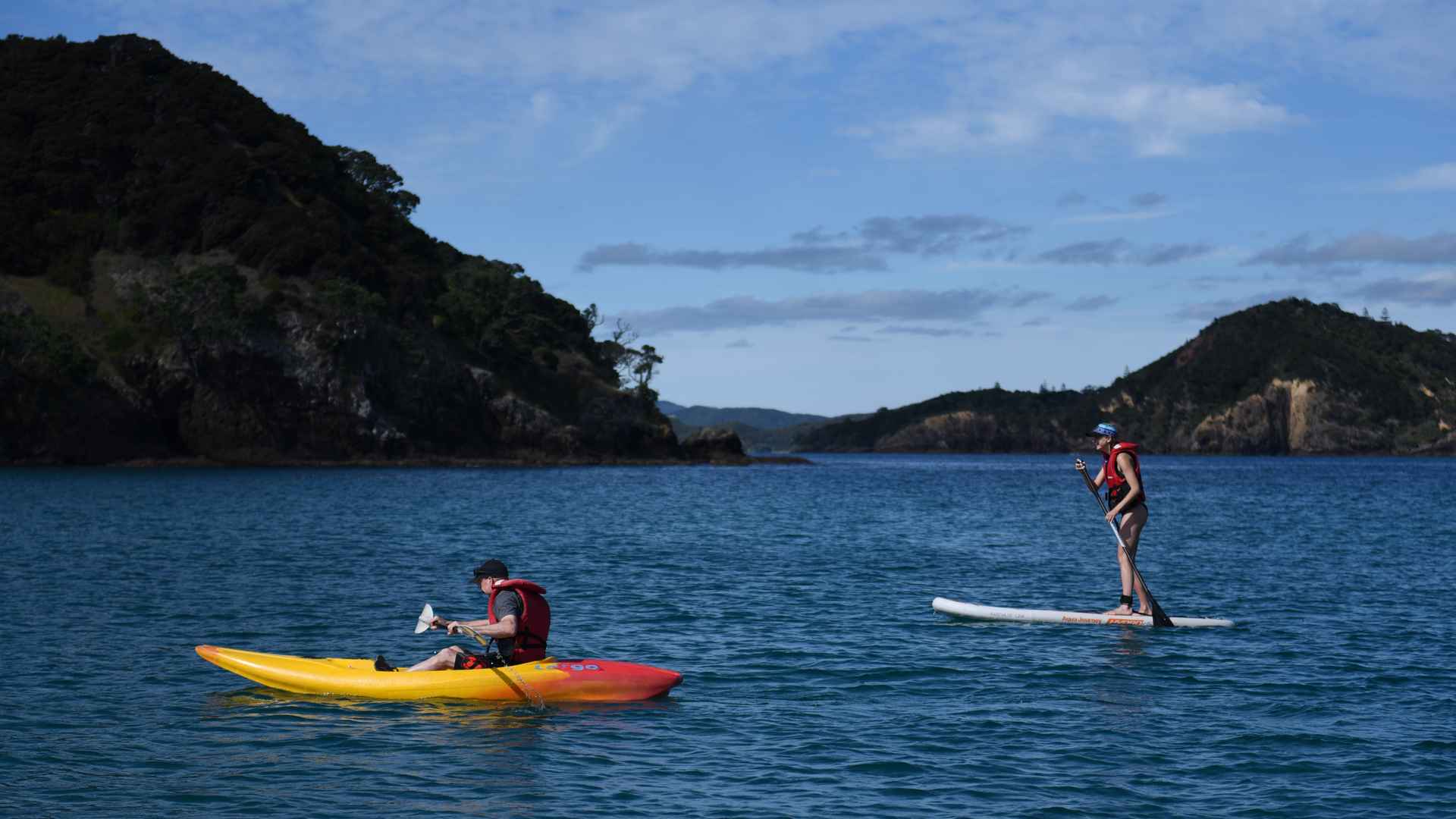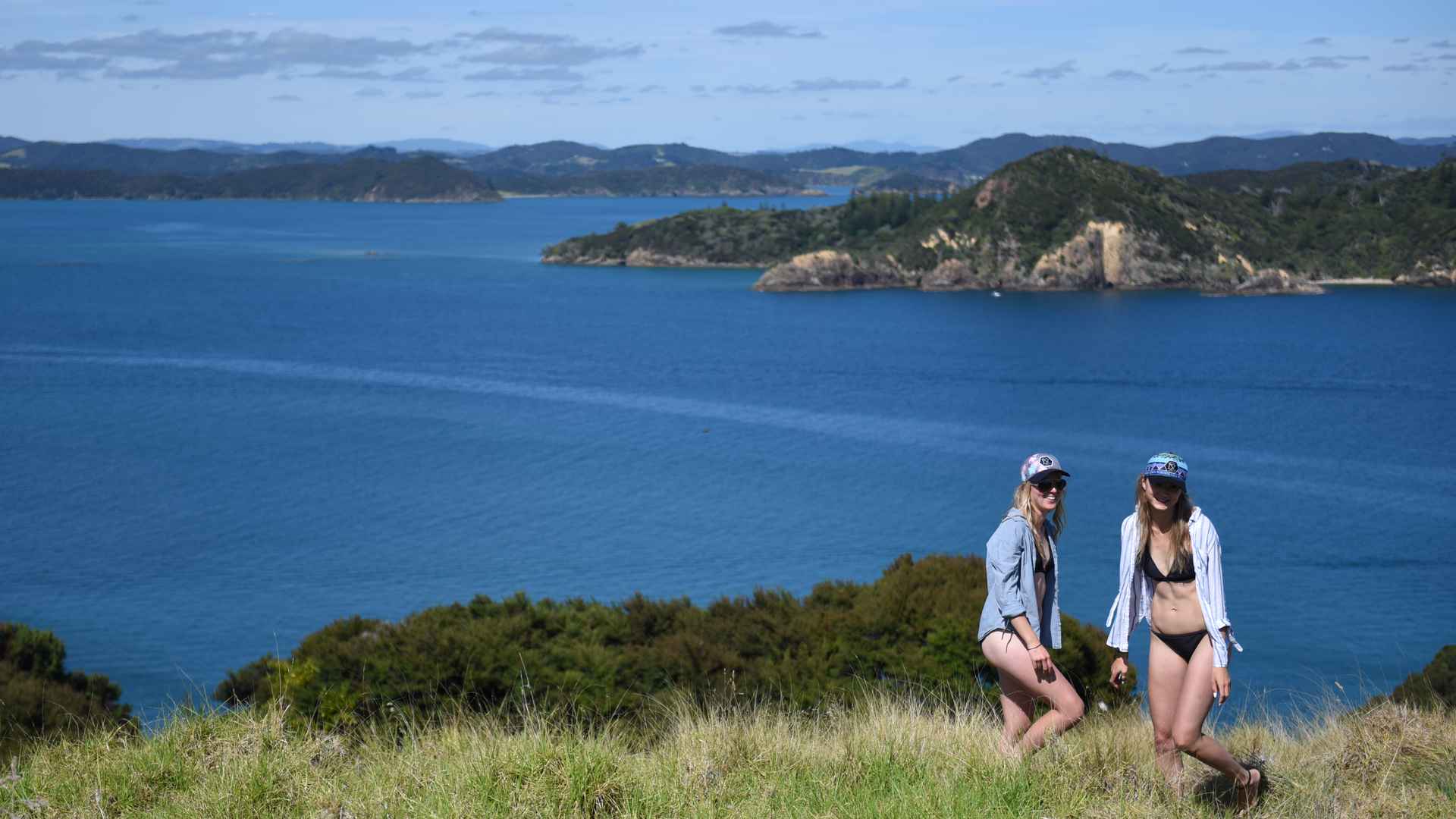 Do check out the video above to see more the cruise highlights!
"Amazing experience with the rock cruise!!!! Thanks for having us! It's such an unforgettable experience, for those who hasn't try before,...
"Thank you so much for the amazing experience! We have enjoyed our cruise so much! Kids are so happy and as too! We have learned so much within two days!...
"Friendly crew, fun activities, meet new friends, kids were so enjoyed. Fishing, kayaking, hiking, snorkeling, you must experience this, we are coming back....
"Spent three days on the boat with friends and had an incredible time! The Rock has good food to keep you fueled for the wide range of activities -...
"Awesome crew!!! Highly recommend The Rock Adventure!! Had our brothers surprise birthdays and the crew were ON!!! Views for days!! Loved the whole trip!!"
All Reviews