Spend overnight at The Rock to have the Bay of Islands full experience
---
Passengers of all ages spent overnight at The Rock and enjoyed snorkelling, fishing and the onboard activities. It was a fun cruise all around.
---
Spend overnight at The Rock to have the Bay of Islands full experience
Video Credit: Celia Chalmers
| | | | |
| --- | --- | --- | --- |
| Date: | April 16, 2019 | Passengers: | 17 |
| Skipper: | Nic | Weather: | Cloudy SE .5m |
| Crew: | Austin, Sabelle, Lotte & Celia | Wind: | SE 10 knots |
| Overnight Anchorage: | Paroa Bay | Snorkel Spot: | Army Bay |
| Island Visit: | Palm Beach | Wildlife: | Stingray, Tui, Fantail, Snapper |
Skipper's Report:
Part of the thrill when cruising at The Rock is not knowing what would come your way. Whether you do a Day Cruise or Overnight cruise You get to meet people of all ages from different parts of the world. You get to try new skills that might surprise you.
Our 17 passengers were welcomed by our friendly staff, who briefed them with the local marine wildlife found in The Bay of Islands. Everyone was quite attentive especially the two young cruisers who joined us on board, 5-year-old Xander and 10-year-old Evie.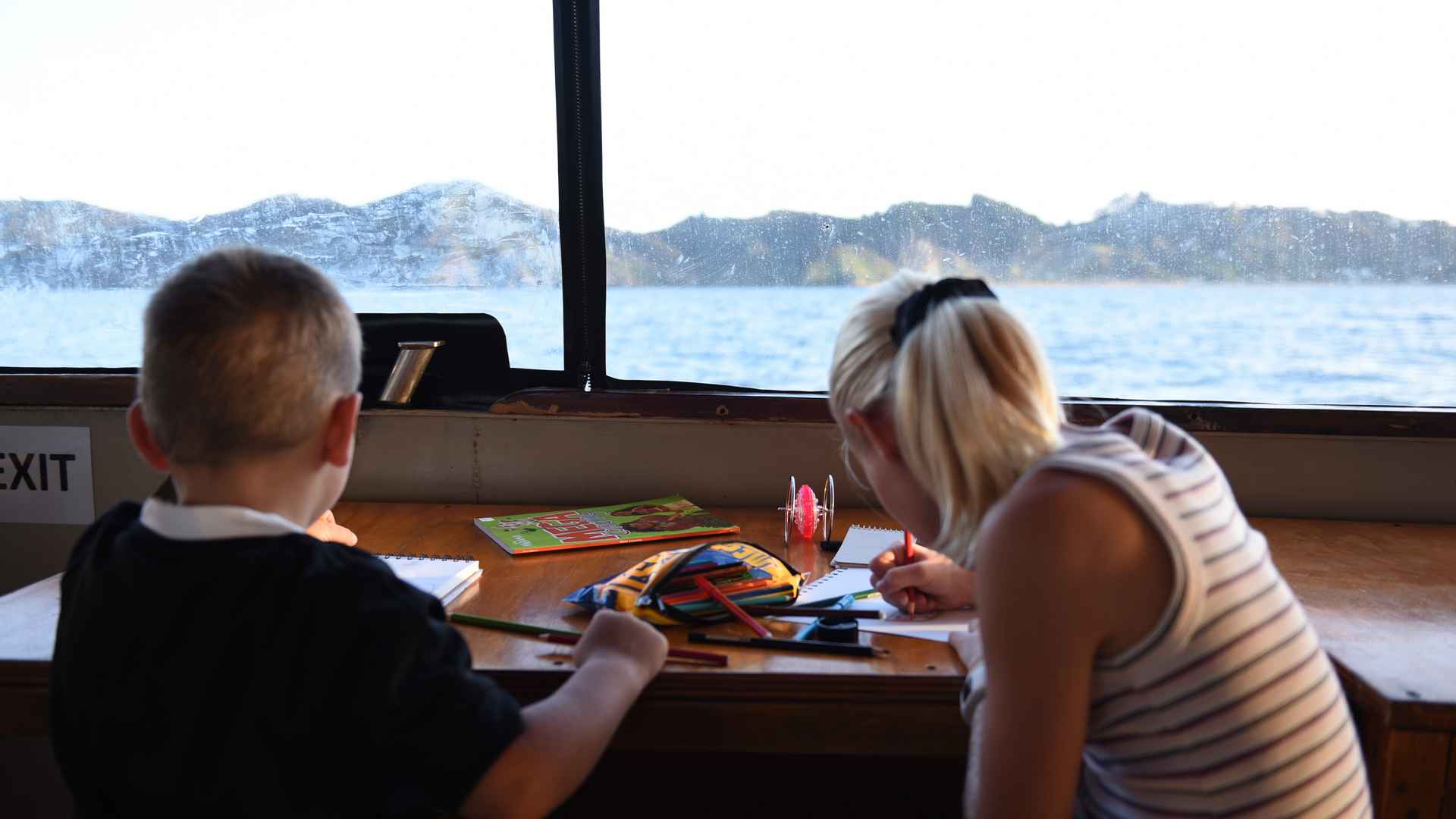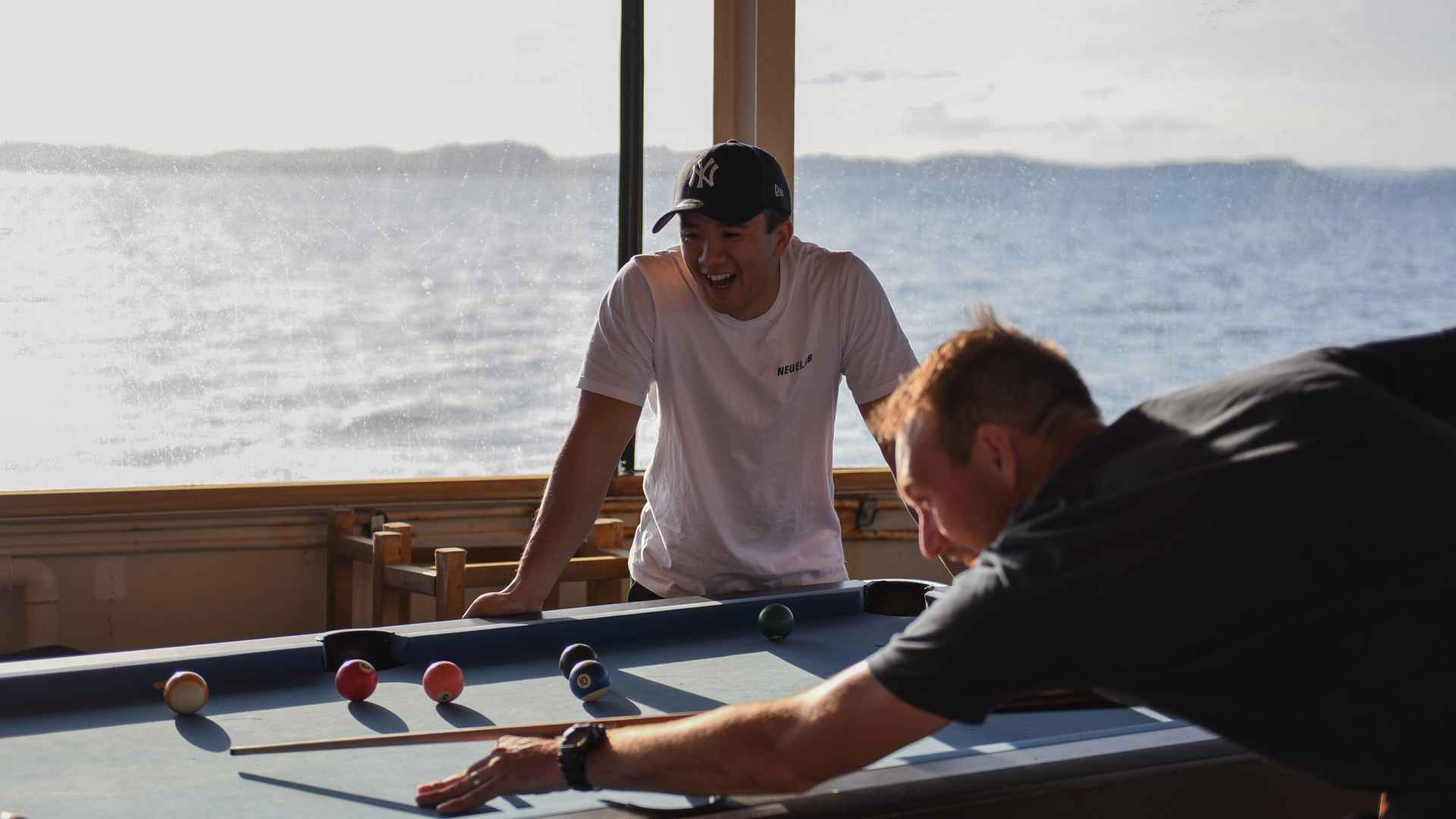 The pool table was a popular choice for gathering and entertainment for the lads during the boat trip. The kids amused themselves with board games and sharing stories with The Rock crew and the rest of the guests. With a bit of piano playing in the background, everyone seemed to have a lovely time all around.
We anchored at Paroa bay near Russel for our overnight spot, it has a secluded beach and calm waters perfect for a good night kayaking session. Everyone had a try casting their fishing rods in the calm waters of Paroa bay. Luckily the catch was plenty so we had some Snappers set aside to be baked and enjoyed later. The guests mingled and had a couple of drinks as a nightcap until the night was coming to an end they settled comfortably in their cabins.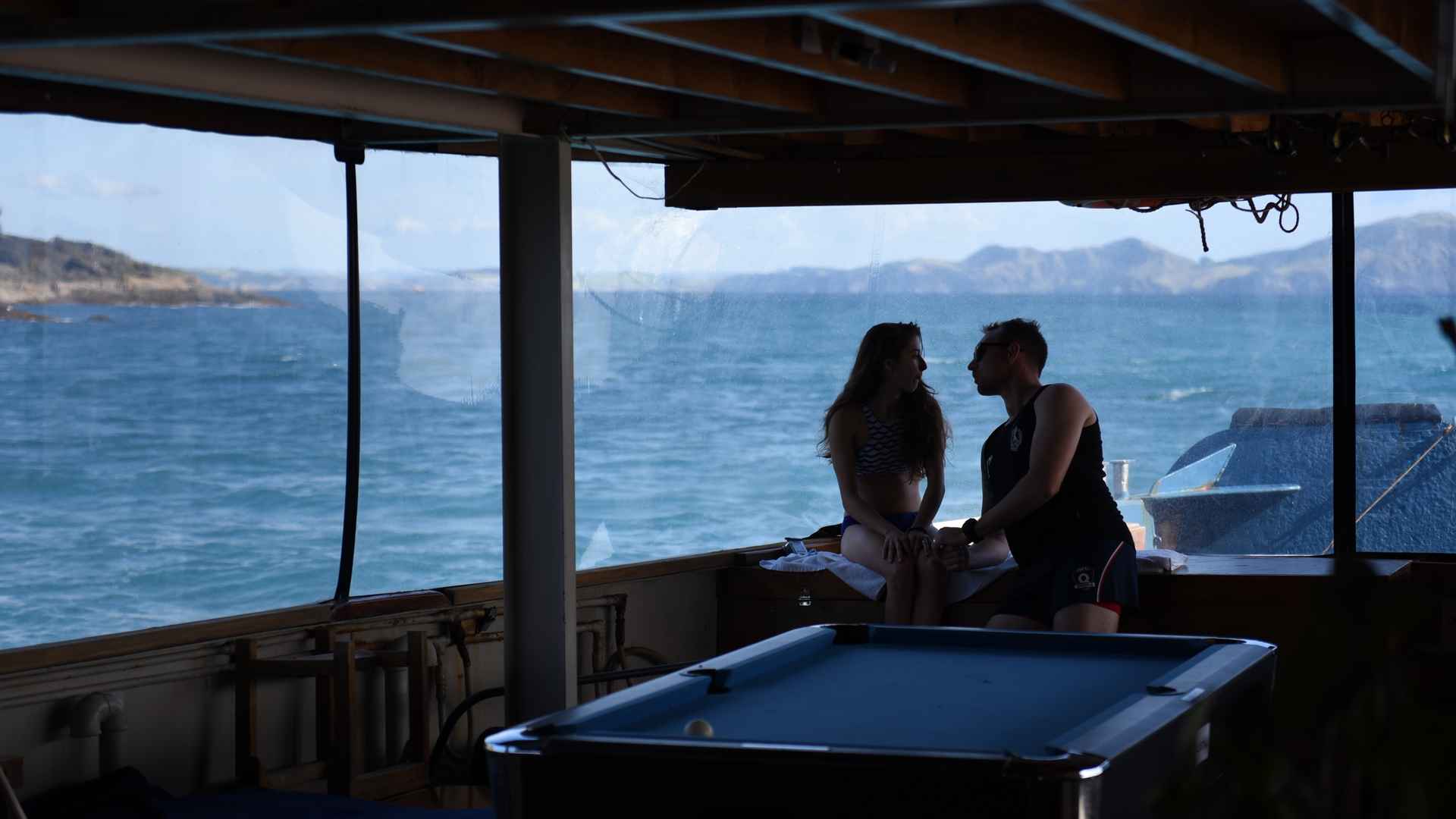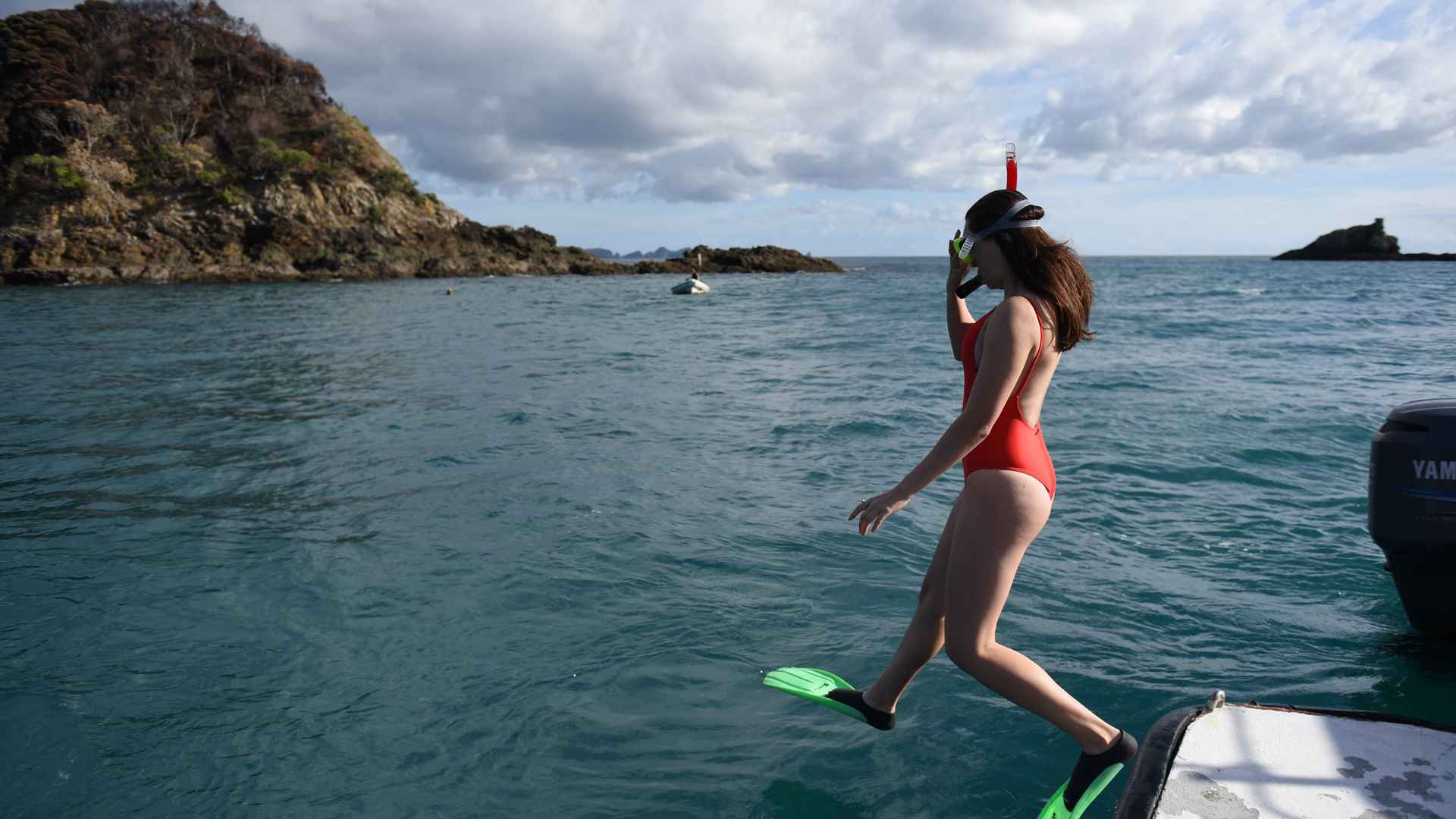 On our second day, the breakfast bell rang at 8:00 am, a traditional Kiwi breakfast was served with a selection of fruits. After a good warm-up, we sailed towards Army bay for the much-awaited snorkelling session. The guests were excited to swim together with the fishes, everyone was also on the lookout for some Kina shell ( Sea Urchin) fresh from the sea. Not everyone on board had a Kina shell before, although some of them have tried some sea urchin usually served at a Japanese restaurant, a fresh Kina shell tastes a whole lot better. It's like the whole flavours of the sea compacted into one. It was fun and overall wonderful cruise for all of our guests!
Do check out the video above to see the overnight cruise highlights!
"Friendly crew, fun activities, meet new friends, kids were so enjoyed. Fishing, kayaking, hiking, snorkeling, you must experience this, we are coming back....
"Sea adventure, Fun activities and hiking... Complete package.. All seasons... Highly recommended... Awesome crew and magnificent skipper... For young and...
"Spent three days on the boat with friends and had an incredible time! The Rock has good food to keep you fueled for the wide range of activities -...
"We had a nice trip with the "Rock" team. The trip was really pleasant and relax. We had sufficient time to do all activities. Having...
"Awesome crew!!! Highly recommend The Rock Adventure!! Had our brothers surprise birthdays and the crew were ON!!! Views for days!! Loved the whole trip!!"
All Reviews