Reasons Why You'll keep on Coming Back at The Rock New Zealand
---
An experience to be the highlight of our holiday and keep you coming back for more in The Rock Adventure Cruise here in the Bay of Islands
---
| | | | |
| --- | --- | --- | --- |
| Date: | December 26, 2019 | Passengers: | 36 |
| Skipper: | Jonny | Weather: | A little chop, overcast with a surprising swell at Tapeka (long period) |
| Crew: | Nicole, Sierra, and Stephen | Wind: | N sea breezes, settled to S overnight |
| Overnight Anchorage: | Electric Bay | Snorkel Spot: | Palm Beach |
| Island Visit: | Roberton Island | Wildlife: | Snappers, Kina, Penguin |
Skipper's report:
A really pleasant cruise, with a quite a few guests, all a very young crowd - well under 30, apart from Robin, Karlene and their son Rowan at 3.5yrs. It was the first cruise in a while that really felt 'full', not in a bad way at all but for us internally it creates peace and vibe which feels good.
Beautiful weather in the Bay of Islands, The Rock NZ served the freshest local seafood possible. An experience to be the highlight of our holiday surely would keep our guests coming back for more. Although we have an extensive selection of fresh seafood, we also have many options available for the land eater. A small bar upstairs so people would have a designated place to wait and enjoy their beer, while they waited on their fish to be cut.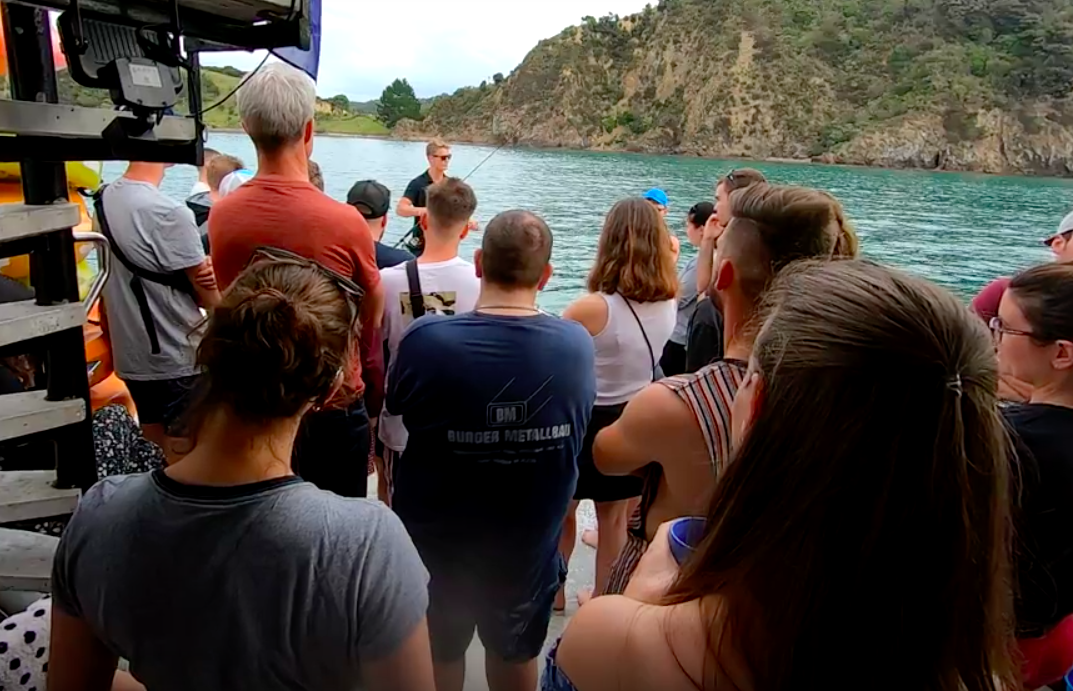 There are various activities stored in our second day of tours in the Bay of Islands is The Rock NZ with the help of our crew, we provide gears necessary for all our guests for Kayaking, snorkeling, dusk fishing, target shooting, island walk, and paddle-boarding. But the highlight of the day is the Blue penguins dotted around, a few diving gannets – which is the first in months! The Little Blue Penguins or also known as Korora, although it is quite small, our crew always keep an eye out while cruising Maori where they mostly nestle in the offshore islands. An informative, fun and exhilarating face-to-face encounter with our feathered friends is an experience perfect for the children onboard.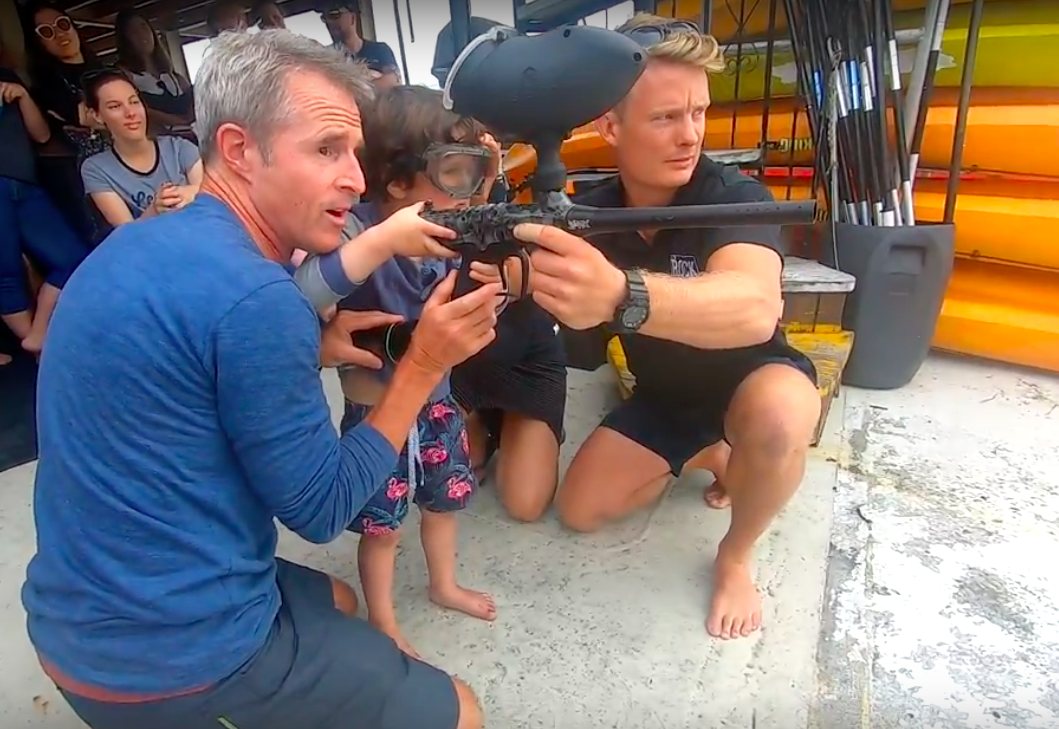 A special destination combines natural beauty, people and food, cruising brings all those things together. Some of my best moments have been sitting somewhere within the waters, looking out at some amazing scenery and enjoying the local food and drink, Water plays a major part in making stunning scenery, which makes cruising an ideal way to see many beautiful places. We usually anchor not so far from the shore and let our guests enjoy kayaking, paddle boarding, and snorkeling in the crystal clear waters and hiked our way through the top of the beautiful hill of Roberton Island. What made it special is that we always endeavor to ensure that everyone feels they fit in. I was confident that we had succeeded, but at the end of the cruise, the family pulled me aside and really pushed the point of how well they felt included and how every effort had been made to ensure that not only they but also Rowan was allowed to engage fully - felt good and message was passed on to team. The whole cruise had a vibrant edge, but never a party, just 'full of life.'
Want to find out more about the lovely time we spent cruising through the Bay of Islands? Book a cruise with us now.
"We chartered The Rock for our engagement party and it was hands down the best 3 days of our lives. Jonny, Liam, Harley, Erin and all the crew were a gift!...
"Spent three days on the boat with friends and had an incredible time! The Rock has good food to keep you fueled for the wide range of activities -...
"As soon as we docked after 26 fun hours on The Rock, my usually screen-addicted 13 year old declared "I wish we'd had a whole extra day"....
"Thank you so much for the amazing experience! We have enjoyed our cruise so much! Kids are so happy and as too! We have learned so much within two days!...
"Amazing experience with the rock cruise!!!! Thanks for having us! It's such an unforgettable experience, for those who hasn't try before,...
All Reviews