Perfect Holidays in the Bay of Islands
---
Relax and have fun with the activities, this is a holiday you're sure to remember.
---
| | | | |
| --- | --- | --- | --- |
| Date: | December 23, 2019 | Passengers: | 8 |
| Skipper: | Jonny | Weather: | Choppy, swell of up to 1 metre at times, sunny |
| Crew: | Sam and Nicole | Wind: | South West 15 Knots |
| Overnight Anchorage: | Electric Bay | Snorkel Spot: | Northern side of Palm Beach |
| Island Visit: | Roberton Island | Wildlife: | Snappers, Kina |

Skipper's Log:
Today was a sunny day, the most beautiful weather we've had all week.
An absolute awesome cruise, a couple from Australia in their forties, travelled extensively and spent time in the countries of all other guests, crew and were knowledgeable, a young couple from Denmark on holiday. Plus two lads from Germany who had both been working in New Zealand who met in Kerikeri decided to travel together as they got on so well. When the couple from Argentina joined us they got stuck in too and blended into the mellow vibe of the day. Safe to say our foreign guests might consider moving to New Zealand after the course of their cruise in the Bay of Islands.
It was an interesting cruise with a full demographic, even though only 6 guests stayed overnight. It's another Kiwi experience in The Bay of Islands in its stunning scenery and various marine wildlife one could ever imagine facing the wonders of nature. The Rock Adventure Cruise guests breezed through our favourite spots to relax and have fun with the activities on our first day of tours. Kayaking, snorkelling, Dusk Fishing, Target Shooting, Island Exploration, Paddle-Boarding are some of the activities that our guest had tried, provided with all types of equipment necessary onboard. Nothing beats the fun and excitement you get from doing outdoor activities in a beautiful setting.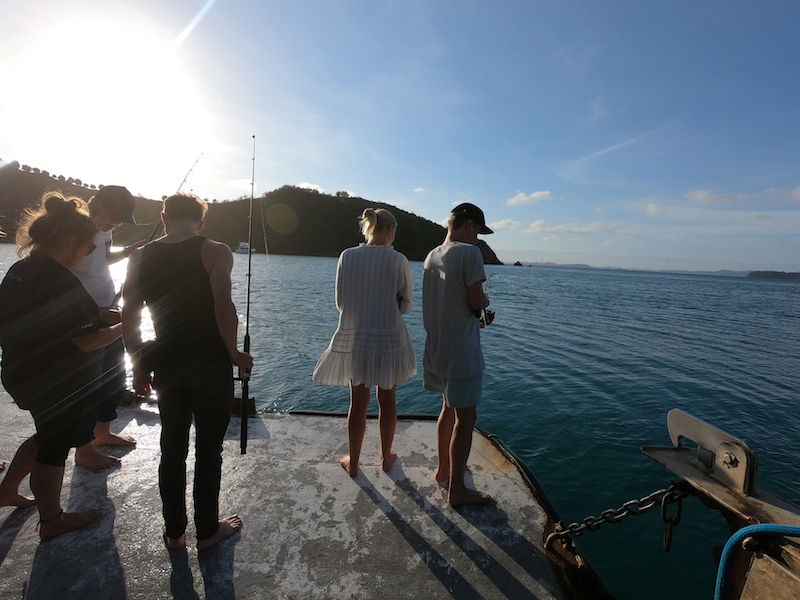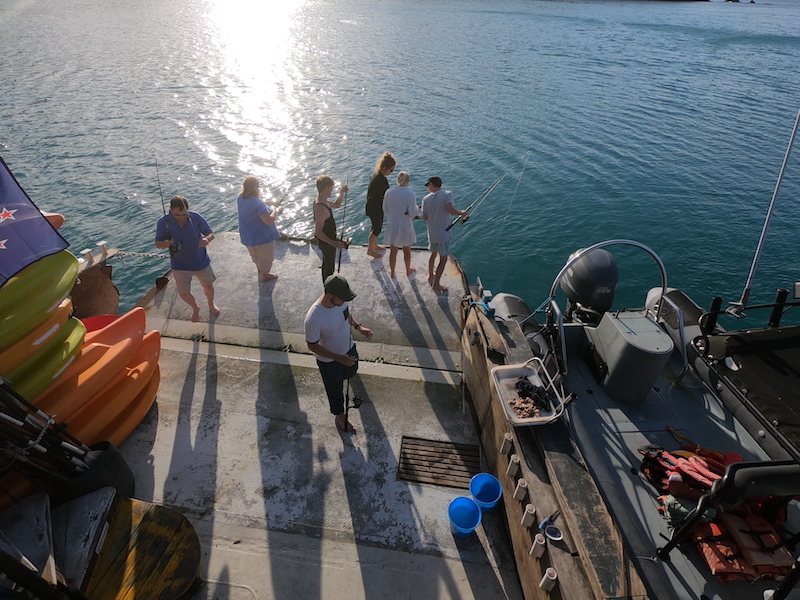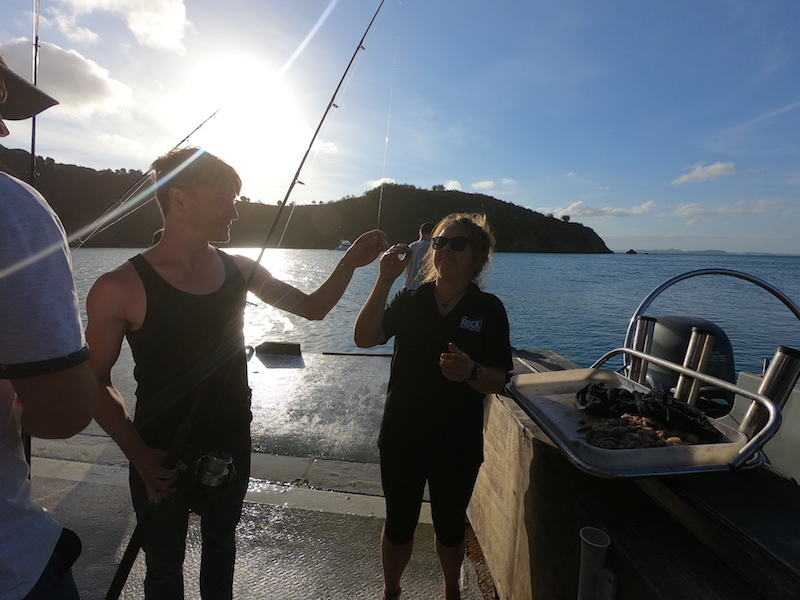 The next day we started trekking at Roberton Island, our small group was able to practically hike through the surrounding nature. The crew was well informed about all the areas we visited who lead the island exploration with full energy making a positive group dynamic. I think my favourite part was the great conversations about travel to diverse destinations. Instigated by Sonja, but joined in by all, we absolutely loved discussing travel experiences. After this cruise, hopefully, everyone will have their fair share of fond memories in the Bay of Islands.
The Bay of Islands is home to some of the best beaches in New Zealand. Relaxing in the sun and with all the things to do around, the beautiful beaches and offshore snorkelling adventures are available at the Island. This calm island is ringed by beaches perfect for swimming and famed for its sunsets.
Enjoy a leisurely cruise taking in the beautiful views and sharing a dinner with a loved one, a group of friends, or the whole family. From fresh catches to the stunning views this is a holiday you're sure to remember! Book your overnight stay with us now and experience a cruise like no other. Stargazing, Island Walks, Kayaking, Dusk Fishing, Snorkeling, Paddleboarding, Birdspotting, Target Shooting, and many activities are in store for you and your family.
Want to find out more about the lovely time we spent cruising through the Bay of Islands? Get a chance to experience a unique overnight cruise, book your trip with us and make the most of your 22 hrs in the Bay of Islands with The Rock Adventure Cruise.
"The crew are wonderful and swimming in the fluorescent algae was one of the most surreal and beautiful moments of my life. Highly highly recommended!"
"Anyone considering this, consider no more and just book it! This was one of my first experiences solo travelling up in the north after a tour and as...
"To start the crew aboard was absolutely fantastic and easy going. Just having them be the leaders of our stay made it very relaxed as if you were traveling...
"13/10 experience. Highly recommended for all ages and types of travelers. We all had a great time & are planning another trip soon."
"The crew on The Rock are so friendly! The boat is an old ferry and has a lot of character. I'm sure there are plenty of other positive reviews, so...
All Reviews