New Year and New Adventures in the Bay of Islands
---
Fresh Start & New Adventures!
---
| | | | |
| --- | --- | --- | --- |
| Date: | January 2, 2020 | Passengers: | 38 |
| Skipper: | Jonny | Weather: | Overcast with long sunny spells |
| Crew: | Sam, Nicole, Sierra, and Stephen | Wind: | SW and W 10 |
| Overnight Anchorage: | Electric Bay | Snorkel Spot: | Palm beach |
| Island Visit: | Roberton Island | Wildlife: | Penguins |
Skipper's report:
It's that time of year again, the transition into 2020 represents a fresh start and the continuation of what you are grateful for. The New Year is a great time to set goals for what you want out of your time. There is a list of outdoor adventures that you could do, pull up that list and take a lot of the planning to call up your go-to adventure buddies.
All the Rock Adventure Cruise shares a common love of adventure and life-altering experiences coming in a variety of flavours. It is the time to try something new, from being stuck in the same old routine in the busy city. Well, we'll meet your new bucket list visiting a new place and engage in positive activities with our crew to amplify that enjoyment. Not only is it important to seize new adventures, but you should also share these experiences with your loved ones.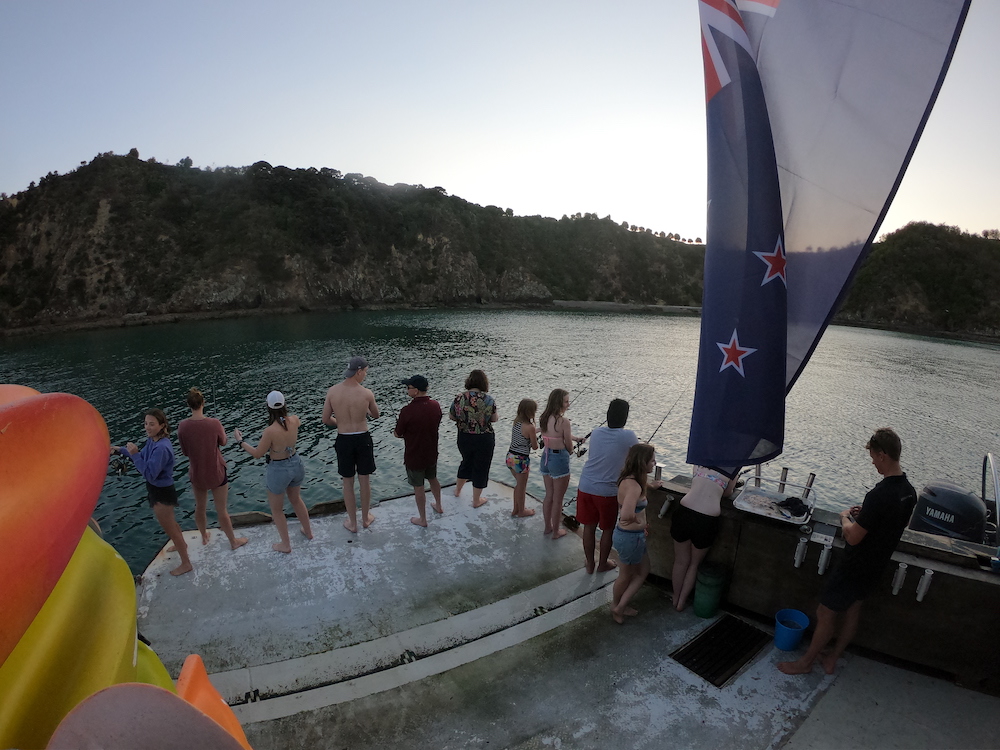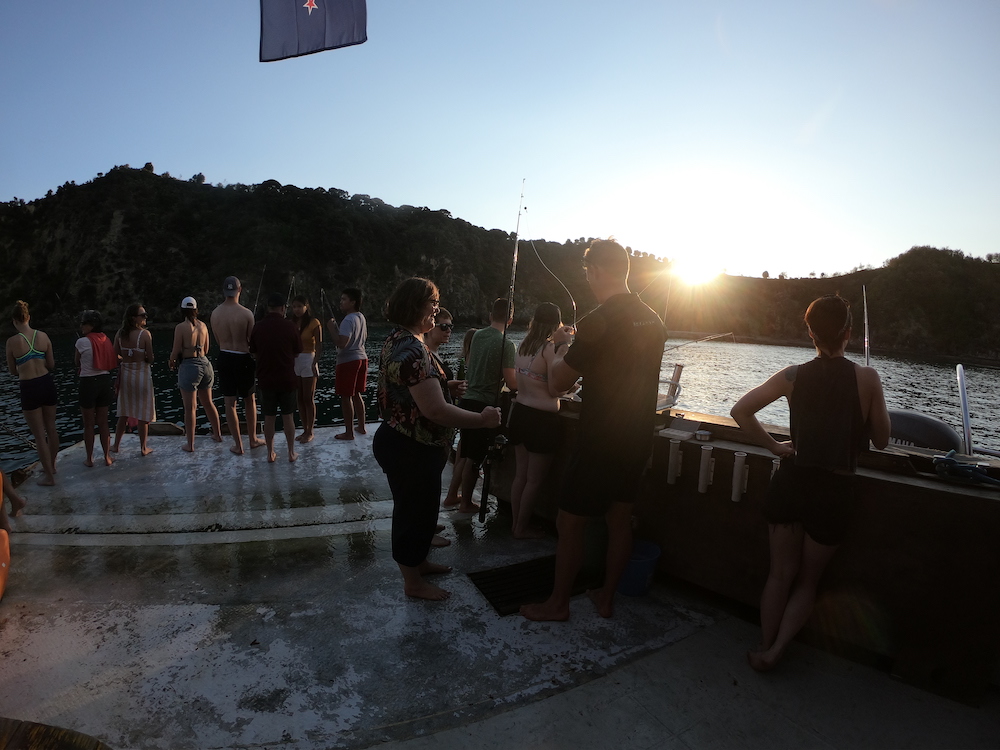 Who doesn't fancy an island to themselves? To the month that had slide past in the midst of the jittery excitement of the new year, we're going to enter into an action-packed time to claim each our own patch of sea-lapped solitude. To visit a place even less well known to travellers, our guests embark on a cruise into the Bay of Islands, from Paihia port to our overnight anchorage at Electric Bay. To experience some of the world's best celestial sights, either having that unique relaxation in lounging area chilling with a cold beer, dusk fishing in the sunset, or a delicious dinner menu with fresh selection that the ocean can offer, the experience was extra heavenly if you travel somewhere very peaceful, very clear and very remote.
After a blazing sunrise, it's time to turn our eyes in the waters. To take a dip with beautiful species of sea wildlife, our island visit at Palm Beach attracts around rare species of fish; best of all, making its underwater riches extremely accessible through snorkelling. The waters are brim-full of colourful corals, the skies wheel with myriad birds, but we had the most of the action with the large congregation of Penguins.
Some things aren't as scary as you think. From paddling and kayaking through the waters to scaling mountains there are too many activities you should try. To see the Bay of Islands from a completely different and rare angle, an hour hike with a scramble at the top might have been something that took us all the second day. We accomplished it in a few steps and even lead beginners up the steep slopes. The breathtaking view there never failed to impress anybody who comes. What I loved documenting our outdoor pursuits is that it helped us reflect on where we've been, which in whole our experience was a great motivation to keep growing and achieving new adventure.
Want to find out more about the lovely time we spent cruising through the Bay of Islands? Check out our cruise logs!
"Amazing experience with the rock cruise!!!! Thanks for having us! It's such an unforgettable experience, for those who hasn't try before,...
"Sea adventure, Fun activities and hiking... Complete package.. All seasons... Highly recommended... Awesome crew and magnificent skipper... For young and...
"I went on the Rock about 6 years ago and had fantastic memories so decided to return when I was in Paihia this year. I certainly wasn't disappointed!...
"Friendly crew, fun activities, meet new friends, kids were so enjoyed. Fishing, kayaking, hiking, snorkeling, you must experience this, we are coming back....
"We had a nice trip with the "Rock" team. The trip was really pleasant and relax. We had sufficient time to do all activities. Having...
All Reviews