Memorable things we did in the Bay of Islands
---
Who knew there are plenty of things to do in the Bay of Islands
---
Cruise Log
| | | | |
| --- | --- | --- | --- |
| Date: | 22 March 2019 | Passengers: | 17 |
| Skipper: | Timo | Weather: | Cloudy clearing for 2nd day, 0.5 residues swell NE |
| Crew: | Celia, Austin,Sable, Lotte | Wind: | E 15 going variable 5 |
| Overnight Anchorage: | Paradise Bay | Snorkel Spot: | Waewaetoria Island |
| Island Visit: | Waewaetoria Island | Wildlife: | Stingray,Dolphins, Snapper |
Have you ever been to the Bay of Islands?
If you've been up in the north of New Zealand you must have heard about the Bay of Islands. It is a favourite tourist destination for travellers who fancy a more tropical vibe. Located in Pahia, it is only a roughly 3-hour drive from Auckland.
The Bay of Islands is comprised of 144 islands, it is impossible to visit all of them in just a day. There are far many beautiful lagoons, landscapes and wildlife to see that would make you want to extend your trip longer than initially planned. For a full Bay of Islands experience, 33 travellers joined us at The Rock Adventure Cruise for a 22-hour full Kiwi island experience.
Straight from Pahia port, we went underway to Paradise Bay where we spent the night in our comfortable cabins. It may not be the poshest accommodations at the Bay of Islands, but waking up to the beautiful sunrise surrounded by nature was definitely something else.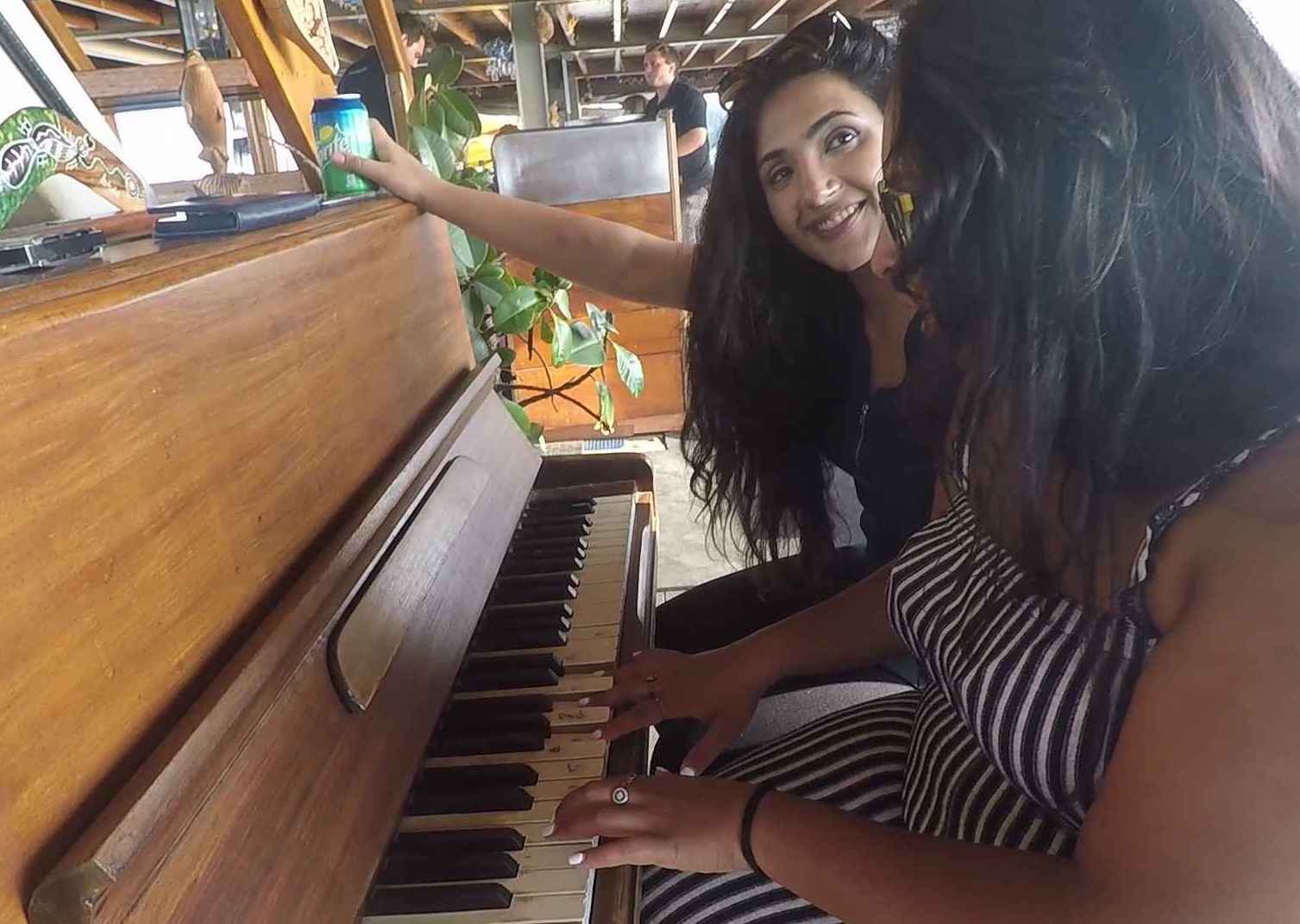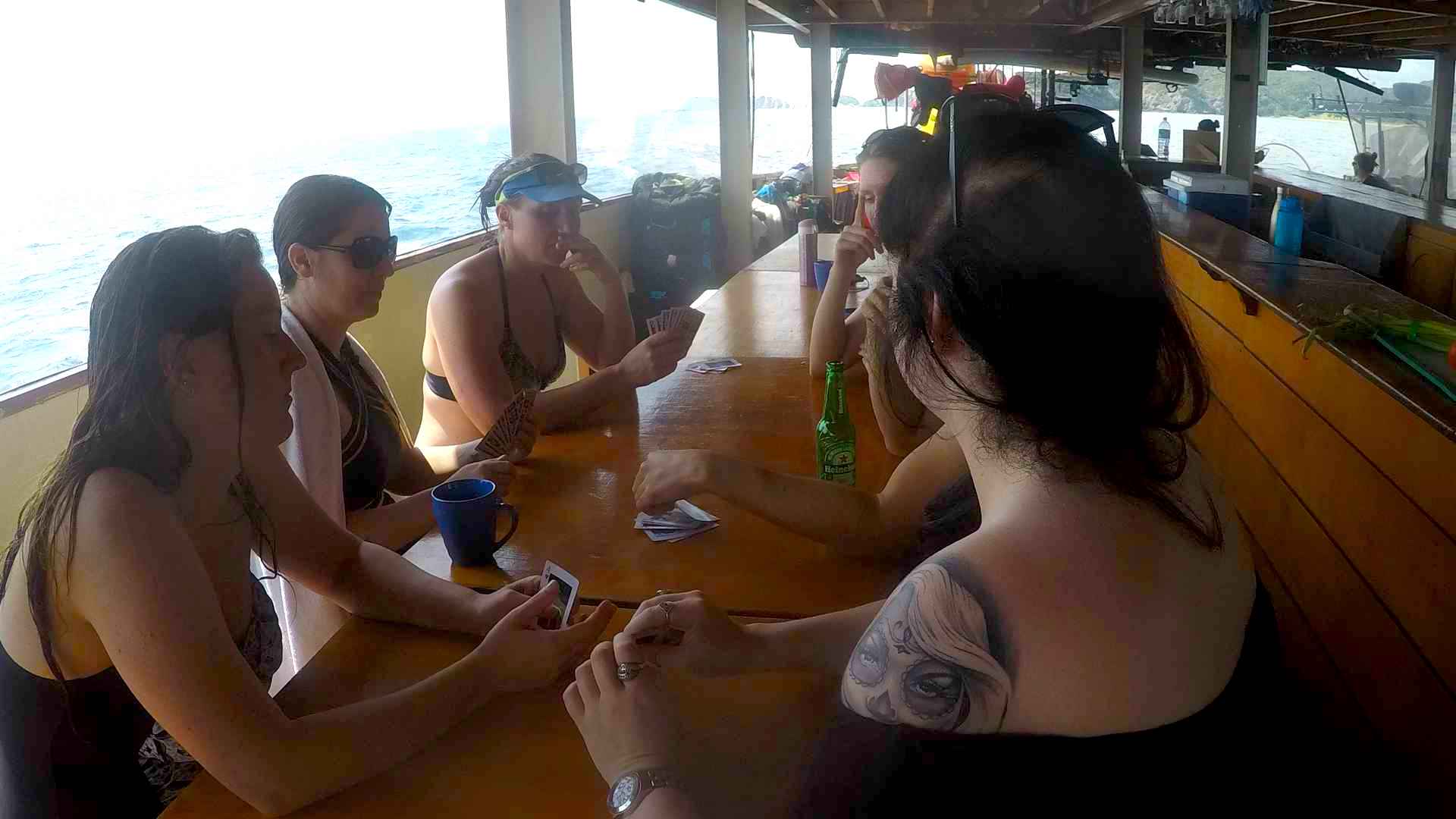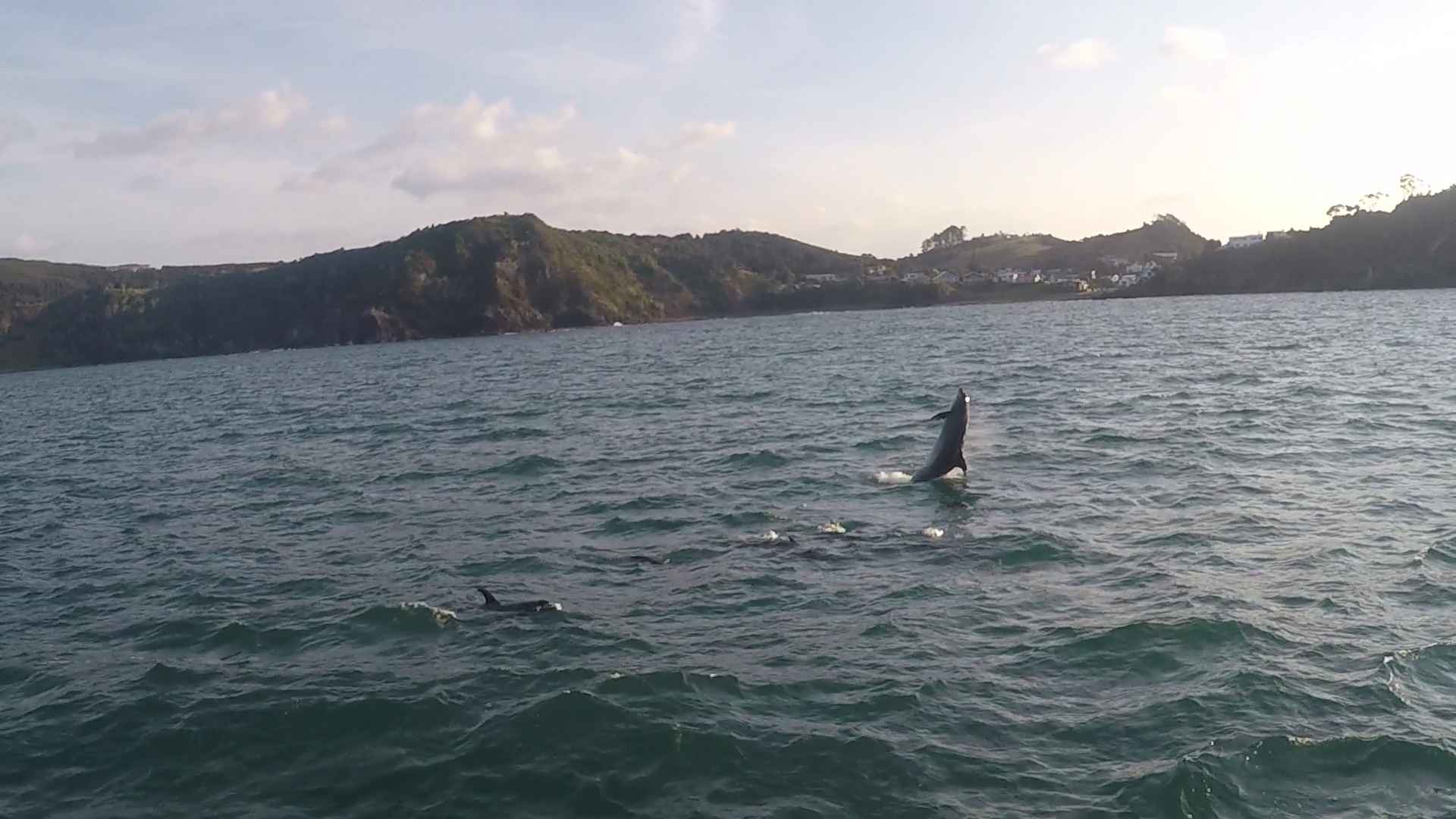 Cruising around from one island to another in a big boat with a bunch of people was fun. It came as a surprise when the crew instructed everyone to gather around the deck for target shooting. It was a rather unusual type of activity to do on a moving boat in the middle of Bay of Islands. Target shooting proved to be a fun ice breaker. A pod of dolphins swam adjacent to our boat on our way to Paradise Bay. Seeing the beautiful mammals swimming freely in the wild, jumping in and out of the water was truly a magical experience.
It was until dusk that we engaged in fishing, the thrill of pursuing and catching in the wild gives you that feeling of being alive. The Rock crew shared their expertise in fishing with the guests, and we managed to catch quite a lot of snappers for barbecue.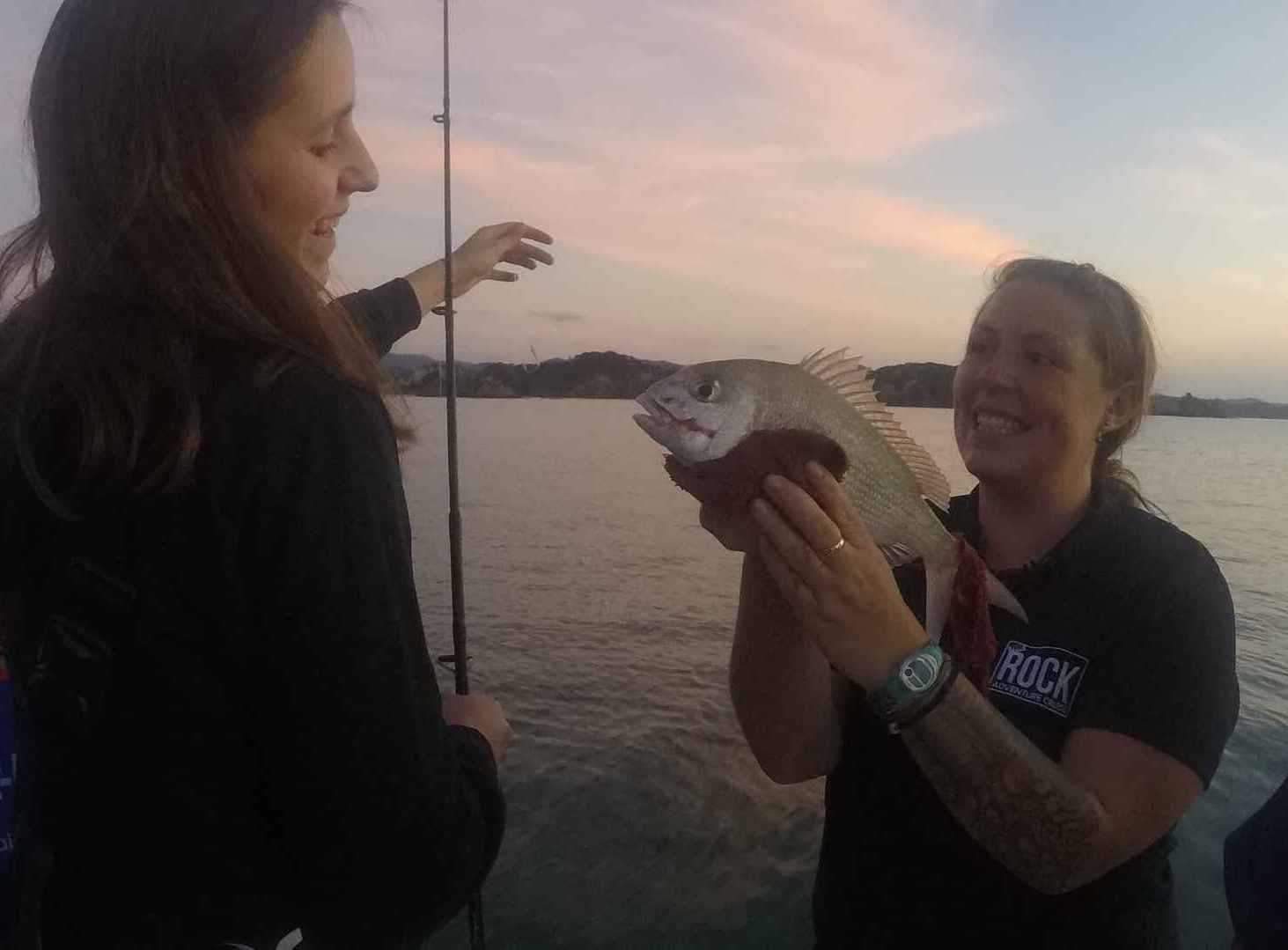 As darkness took over, the crew guided us on our kayaks and we paddled slowly following their direction. As our paddles dipped in the water, a breathtaking wonder came into sight. The sea started to sparkle, and the bioluminescent planktons looked like a sea of fireflies.
On our second day, the weather greatly improved the skies finally cleared out allowing us to savour the sunny day. It's safe to say that snorkelling was the main event. We jumped into the blue water snorkelled into the rich reef in Waewaetoria. Austin, one of The Rock crew, pointed out a stingray swimming a few feet away from us, he was swimming by his lonesome totally unaware of our presence.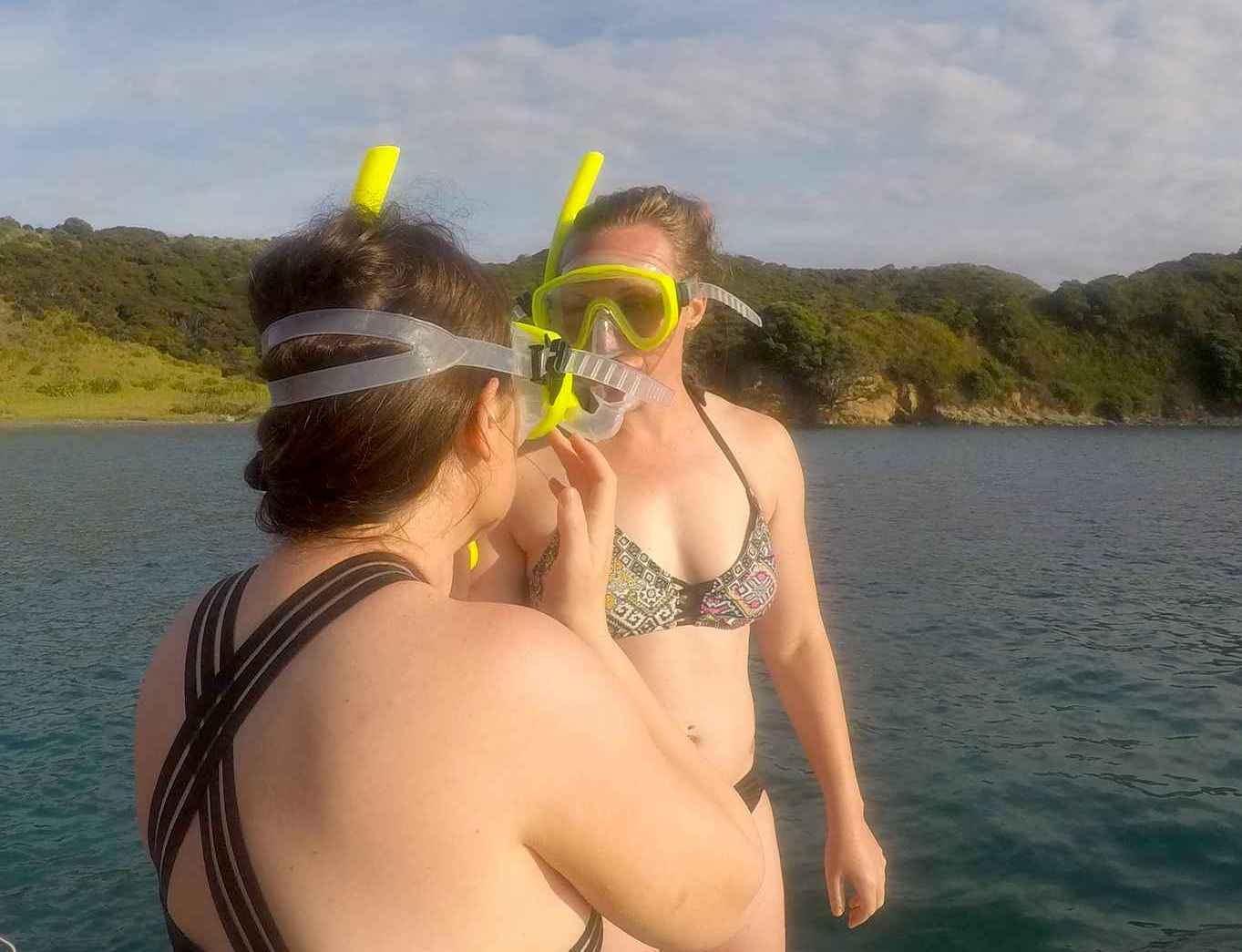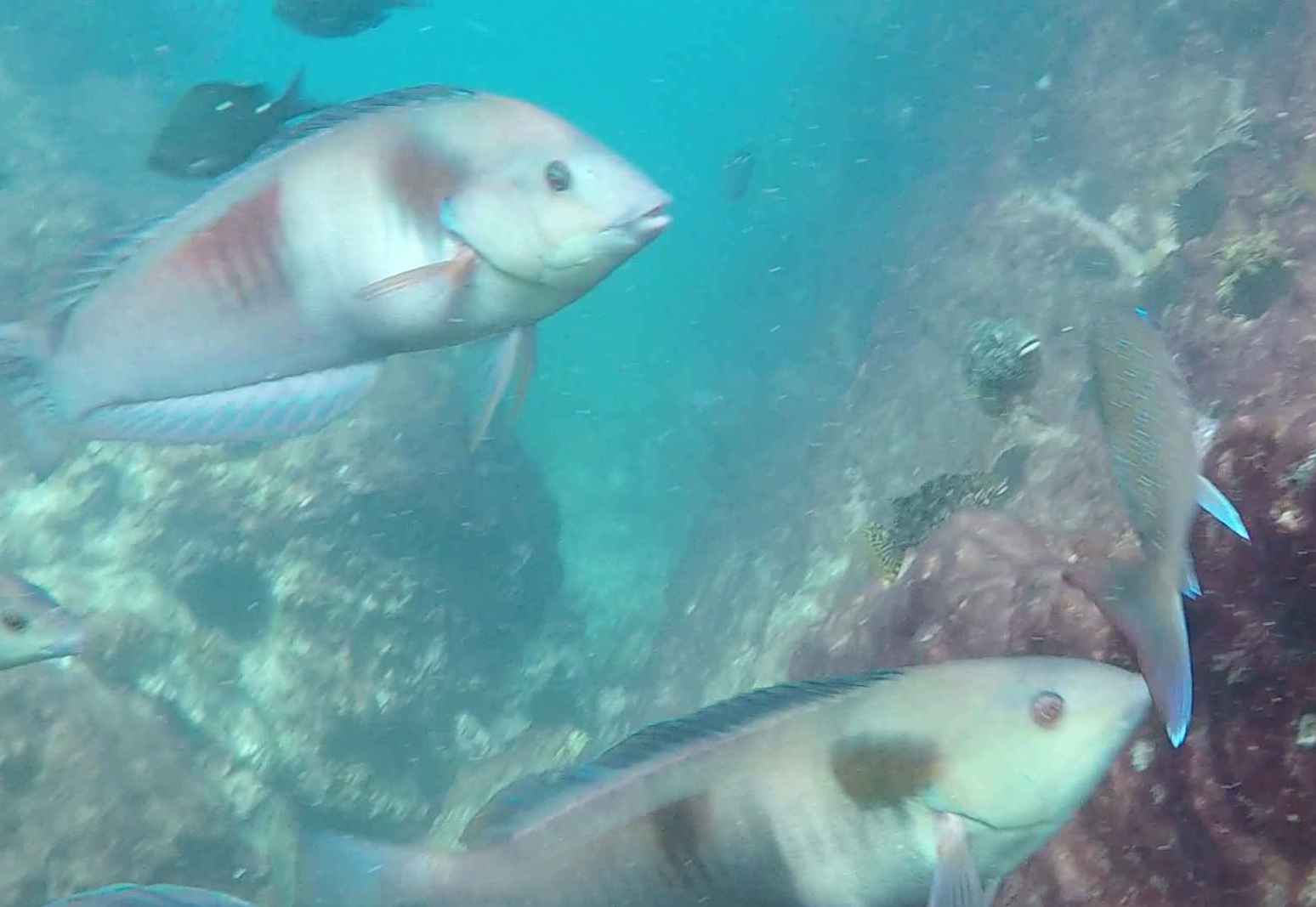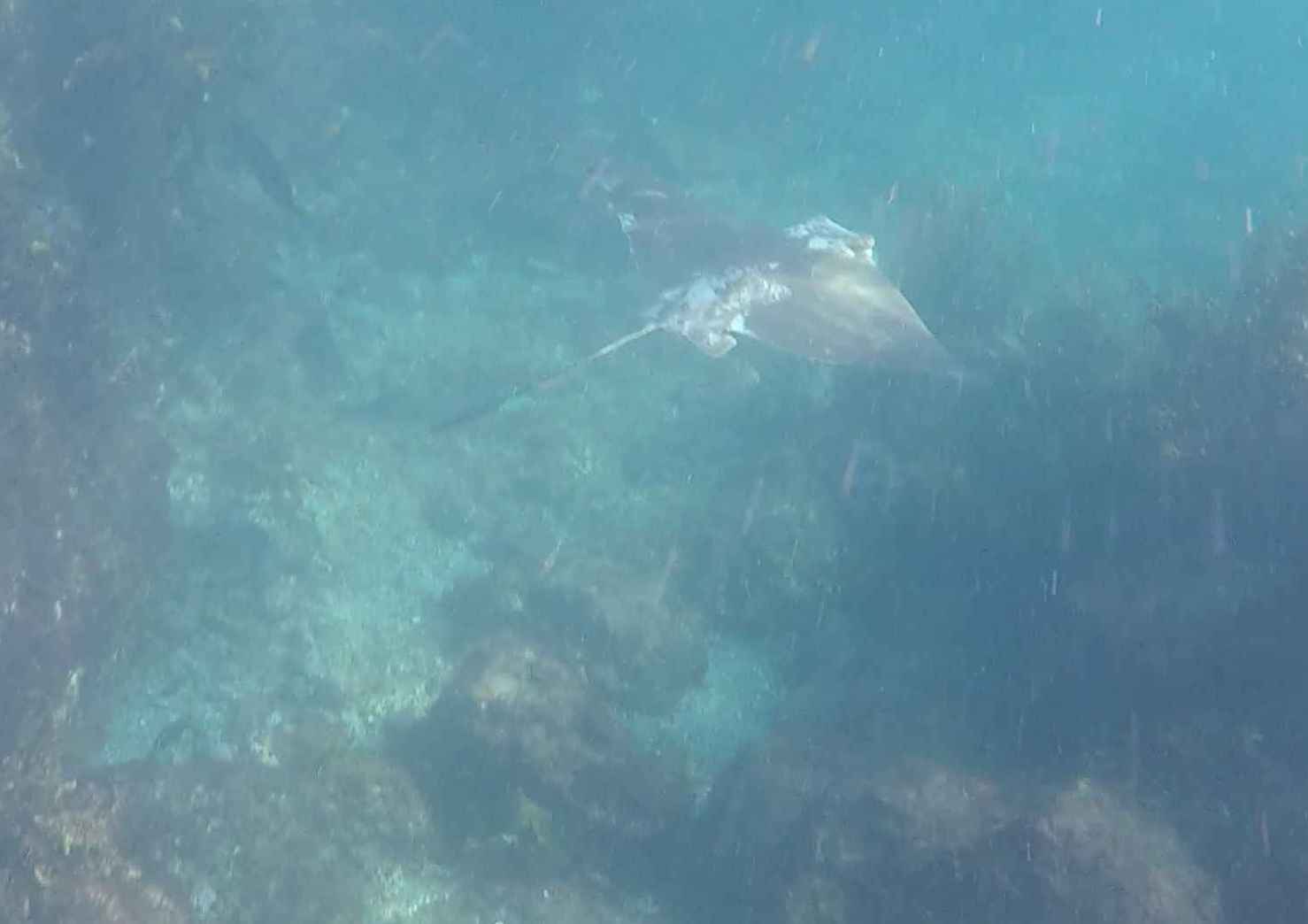 On our way back to Pahia port, The Rock crew served us some fish barbecue that we all proudly ate. They were the fruit of our labour from our dusk fishing. We were also introduced to a fresh Kina shell, an exquisite taste of the sea. Most of the guests are only familiar with it being served in Japanese restaurants, so eating Kina straight from the shell was another adventure for our palettes.
The photos don't do justice for our trip! Watch the video above for more highlights of all the things we did in the Bay of Islands!
"As soon as we docked after 26 fun hours on The Rock, my usually screen-addicted 13 year old declared "I wish we'd had a whole extra day"....
"Friendly crew, fun activities, meet new friends, kids were so enjoyed. Fishing, kayaking, hiking, snorkeling, you must experience this, we are coming back....
"We chartered The Rock for our engagement party and it was hands down the best 3 days of our lives. Jonny, Liam, Harley, Erin and all the crew were a gift!...
"Thank you so much for the amazing experience! We have enjoyed our cruise so much! Kids are so happy and as too! We have learned so much within two days!...
"Awesome crew!!! Highly recommend The Rock Adventure!! Had our brothers surprise birthdays and the crew were ON!!! Views for days!! Loved the whole trip!!"
All Reviews