Lots of Action in the Rock Adventure Cruise New Zealand
---
A place of beauty, adventure, tranquility and thrills our cruise to this secluded islands will be a vacation you won't soon forget.
---
| | | | |
| --- | --- | --- | --- |
| Date: | December 19, 2019 | Passengers: | 21 |
| Skipper: | Jonny | Weather: | 1.5m swell overcast, very choppy eg 1m |
| Crew: | Sam, Nicole, Celia | Wind: | W going NW going SW all at 20 (10) overnight |
| Overnight Anchorage: | Assassination Cove | Snorkel Spot: | Palm Beach |
| Island Visit: | Waewaetorea Island | Wildlife: | Penguins |
Skipper's Log
At exactly 5:10 pm from Paihia, we have 21 passengers headed to our overnight anchorage at Assassination Cove with The Rock Adventure Cruise is on to another amazing Kiwi experience in the Bay of Islands. The Rock crew members Nicole, Sierra, and Jessica are cruising with us wonderful day in an overcast sky today while pleasant conditions are set to continue across the country. Cloudy weather is expected in some areas.
To our cruises to on our way to an overnight anchorage at the Assassination Cove to relax on the sands before returning the boat. The island is an incredible area, full of lush green islands with sandy beaches. There are so many outdoor activities to take part in such as fishing, kayaking, diving and hiking amongst the epic scenery. Sailing around the islands you will see gorgeous views and maybe even pods of dolphins swimming alongside the boat. The area is rich in Maori history and natural beauty.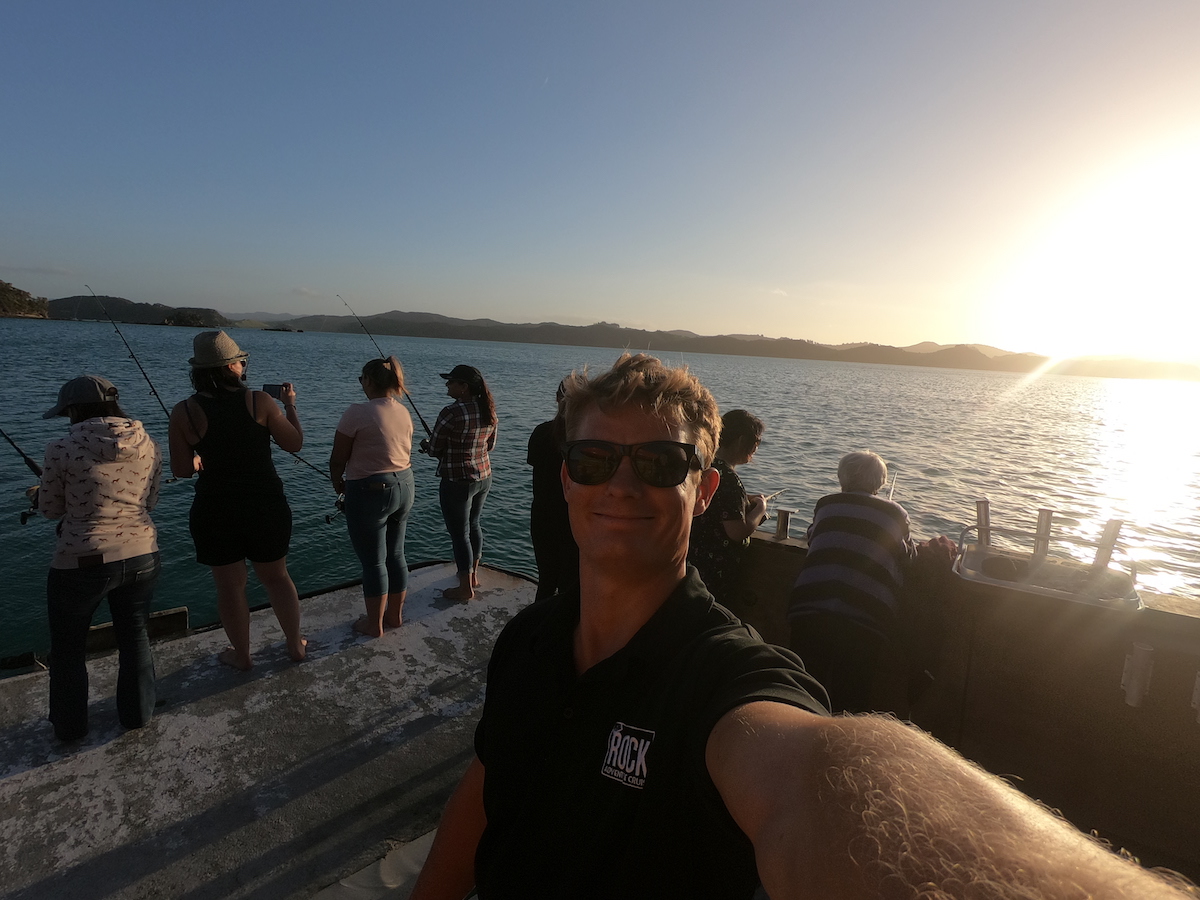 We offer a wide range of activities during The Rock Adventure Cruise to suit the subtropical beauty of the Bay of Islands - kayaking, snorkelling, dusk fishing, target shooting, island walk, paddle-boarding in the crystal clear waters and exotic underwater view that surely entertain, educate, and exhilarate persons of all ages. Perfect for the curious-minded, throughout the cruise, we let our guests examine the coral reefs in the shallow waters. The colourful reef formations scattered throughout the shallow waters while exploring the inlets and sandpits just made the day memorable and picturesque. And such great luck, we spotted a couple of penguins frolicking in the sea, dancing, and diving.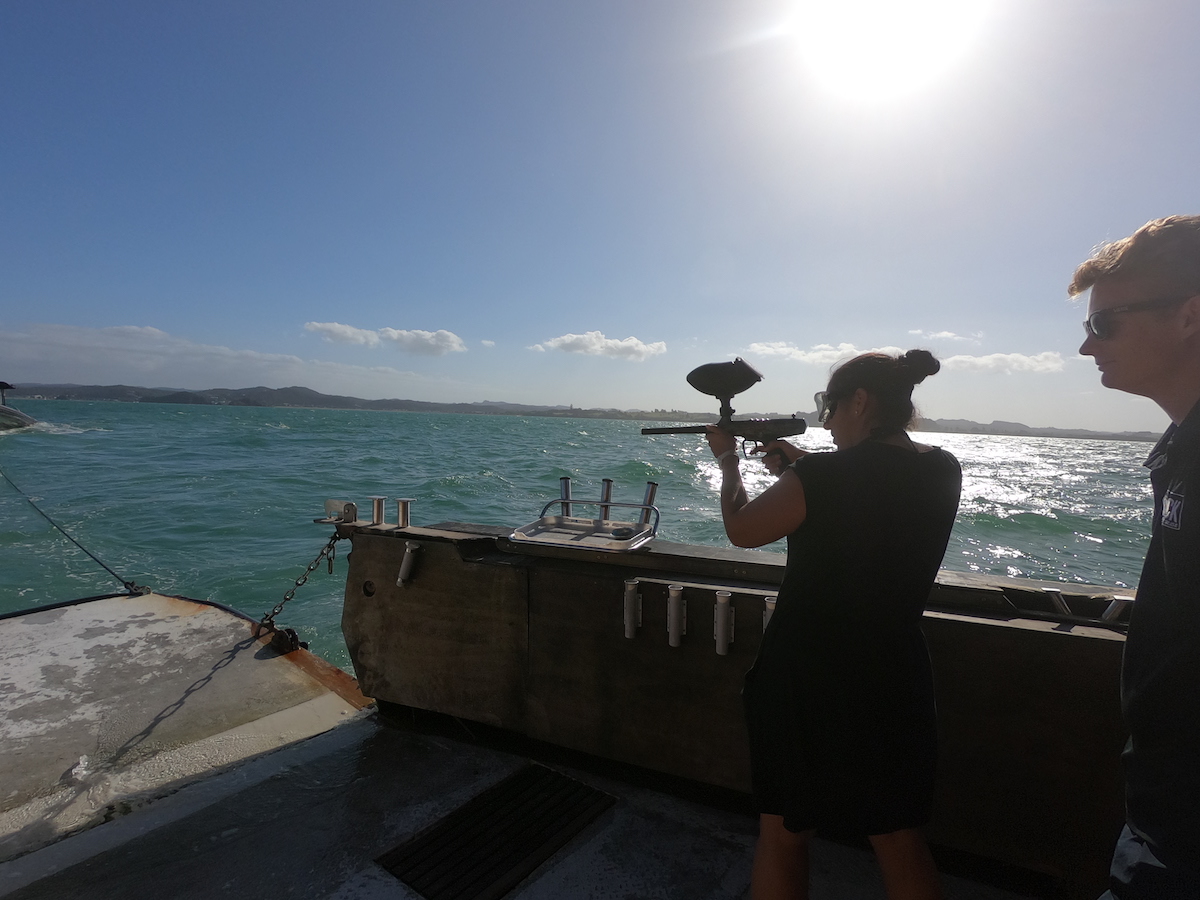 Take full advantage of the best Mother Nature has to offer, with pristine beaches and with an endless variety of excursions available, this island is a place of beauty, adventure, tranquillity, and thrills our cruise to this secluded island in will be a vacation the guests won't soon forget.GADV was a lively lunch and good laughs, where we had stopped at the local farmers market and bought freshly squeezed local orange juice. Nadia then shared it around to make Mimosas. The family (gran, mum and two daughters - the dad had to stay back and work) Weiyi, Helen, Ying, Hannah - got stuck into everything, gran sat back and watched on some activities and they were all an absolute pleasure to have onboard.

The day after we knew of our next destination was Warwaetorea Island. The weather created a lot of chop and overcast, however, that did not stop anyone making the most of every moment. The Crystal clear water was the perfect spot for swimming and snorkelling, while the seaward side of the island is an incredible spot for freediving experience. Hiking, watersports, or just relaxing on the beach, there's something for you on Waewaetorea Island. We anchored not so far from the shore and let our guests Kayak or paddleboard their way to the island.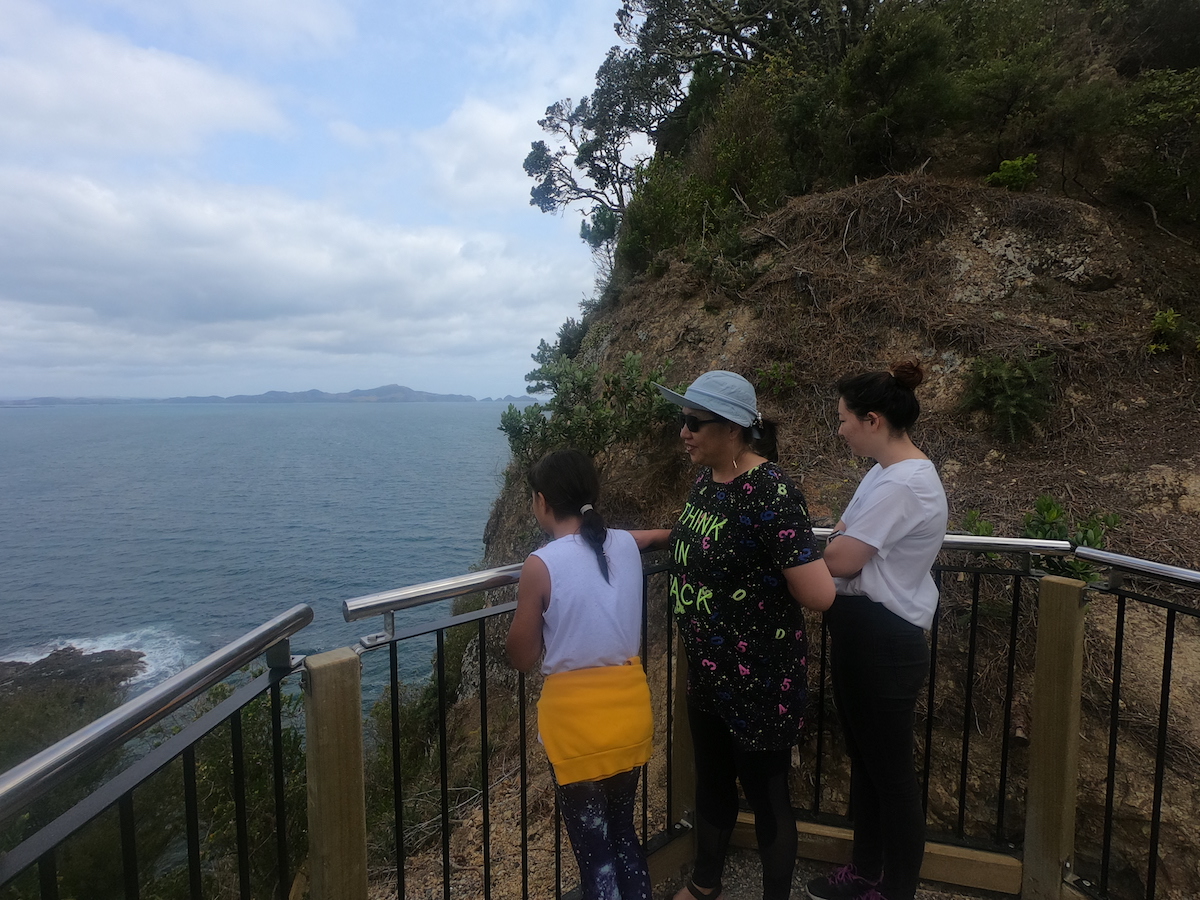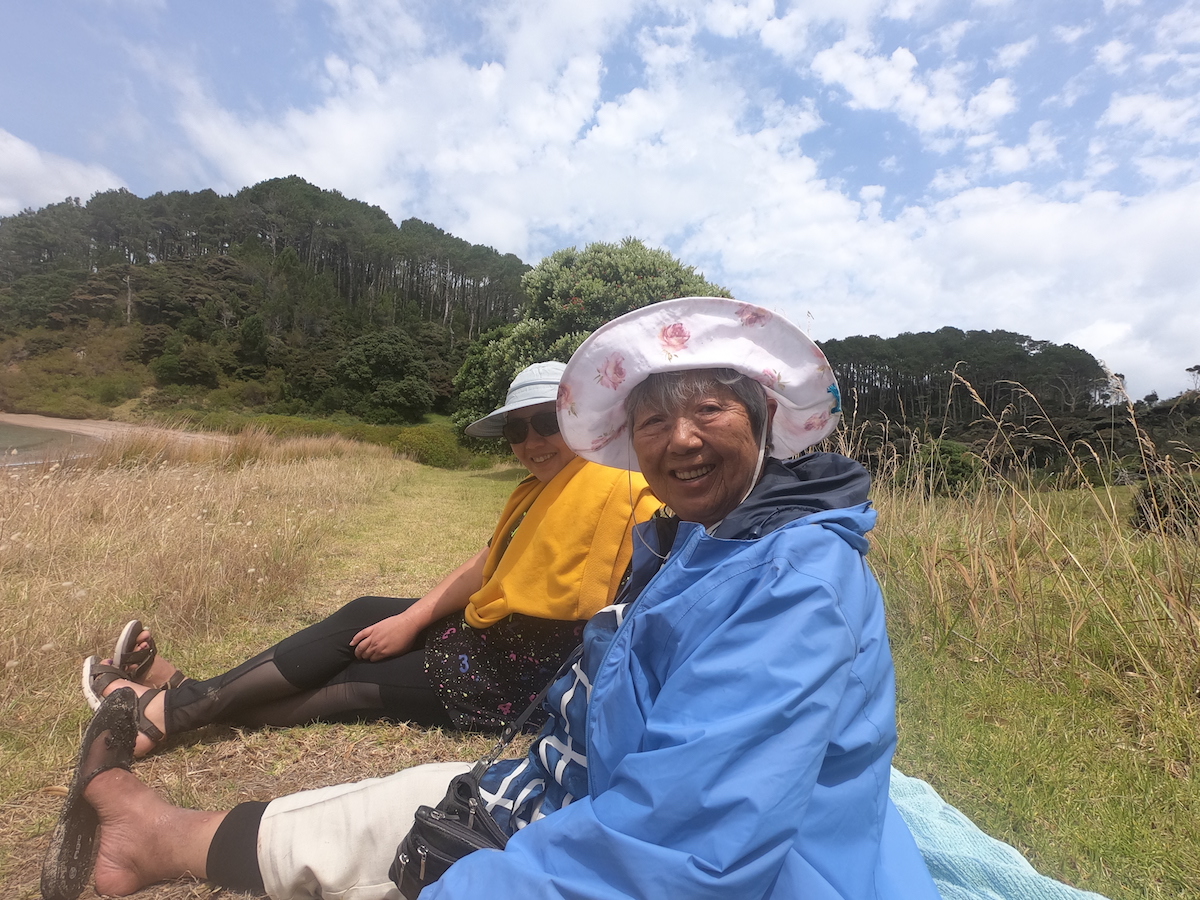 Our boot camp continued with an island walk. A delightful blend of rare wildlife, convict heritage, and elegant accommodation we enjoyed gentle walking by day. Walking groups comprise of 21 guests with professional guides. An active but relaxing holiday experience, the remoteness, and tranquility of wilderness was an intimate experience. Unlike other more challenging wilderness hikes, this walk is not too demanding. Pristine beaches and formed bush tracks mean you don't need to be an experienced hiker for our guests to feel safe and satisfied. A responsible act in return for nature is a beach cleanup where we gathered 1.7kg of rubbish.

Want to find out more about the lovely time we spent cruising through the Bay of Islands?
"As soon as we docked after 26 fun hours on The Rock, my usually screen-addicted 13 year old declared "I wish we'd had a whole extra day"....
"Sea adventure, Fun activities and hiking... Complete package.. All seasons... Highly recommended... Awesome crew and magnificent skipper... For young and...
"Spent three days on the boat with friends and had an incredible time! The Rock has good food to keep you fueled for the wide range of activities -...
"Thank you so much for the amazing experience! We have enjoyed our cruise so much! Kids are so happy and as too! We have learned so much within two days!...
"Amazing experience with the rock cruise!!!! Thanks for having us! It's such an unforgettable experience, for those who hasn't try before,...
All Reviews