Great places with great people in just 22 hours cruising
---
Awesome experience with a packed group. Lots of wildlife!
---
| | | | |
| --- | --- | --- | --- |
| Date: | November 28, 2019 | Passengers: | 12 |
| Skipper: | Greener, Jonny | Weather: | Overcast, mild chop less than 30cm |
| Crew: | Sam, Nicole, Jessica, Stephen | Wind: | NW10 (12) |
| Overnight Anchorage: | Assassination Cove | Snorkel Spot: | Palm Beach |
| Island Visit: | Warwaetorea Island | Wildlife: | Native lizards, one-meter hammerhead shark |
Skipper's Log
We were completely ready to go underway at exactly 5:10 pm from Paihia port to start our cruise onward the Bay of Islands, headed to our overnight anchorage at Assassination Cove. It's been gusty all afternoon and the skies are filled with clouds with little sun.
The Rock Adventure Cruise and crew members, Sam, Nicole, Jessica, and Stephen are cruising with us today for another awesome Kiwi experience in the Bay of Islands. As we lounged by the deck and enjoying our cold beers The Rock Crew pointed out the other islands, beaches, and the best fishing spots to catch fish. Due to New Zealand's impressive growing conditions for seafood, its ocean served as a food basket to the locals where most of them relied on kaimoana, 'food from the sea,' which provided the physical, cultural, and spiritual sustenance of their survival. The Rock NZ with the help of our crew, we provide baits and the needed fishing gears necessary for all our lucky guests an additional fresh catch to add in our delicious dinner menu.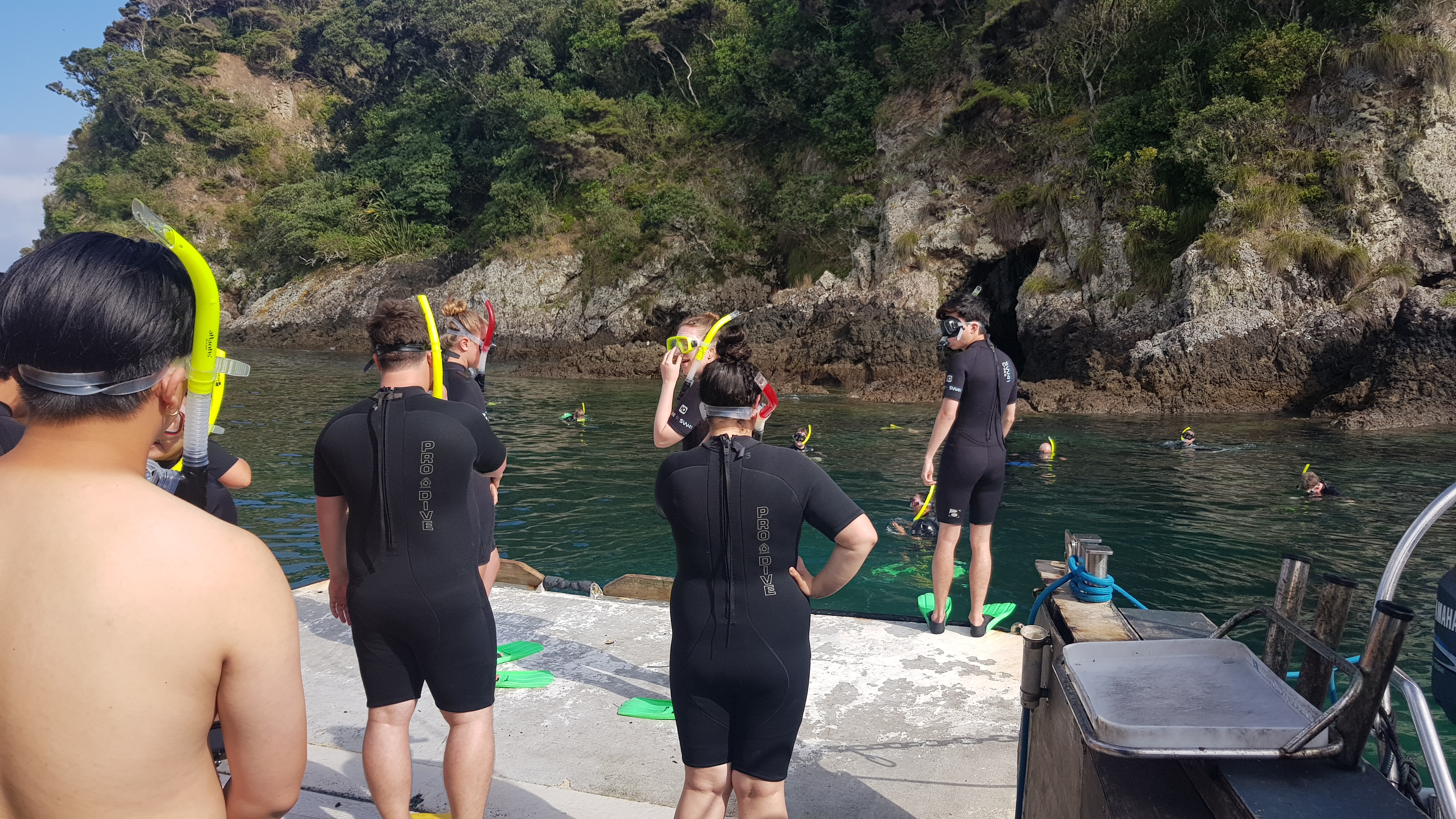 We ready our snorkeling gears and get fully equipped, with the help of The Rock Crew, everyone met their instructors, introduced themselves and tell the plans for the day. For first-time snorkelers, it was just overwhelming to see what is happening underwater. They enjoyed watching all the different fish, the colors, reefs and the whole marine life. With great visibility, they had come face-to-face with hundreds of dazzling local fish species and the guests are on a mission to collect some sea urchins called Kina. To try on the boat is definitely an exciting way to discover the treasures of the Bay of Islands.
Our destination for the second day was Warwaetorea Island. Based on experience, by the way, Warwaetorea has one of the word-class beaches allowing our guests to enjoy kayaking, paddle boarding, and snorkeling in the crystal clear waters and exotic underwater view on our way to the island. Kayaks and paddleboards are specifically chosen to make sure that quality experience to explore the island with the company of the people we are with. With everyone's safety in mind, and to give only the best experience we simply glide our way to the breathtaking surrounds of New Zealand, embracing the positive feelings of enjoyment, calmness, and refreshment of its divine beauty. Shortly after, Taieka spotted a one-meter hammerhead shark hung around, long enough for all to see.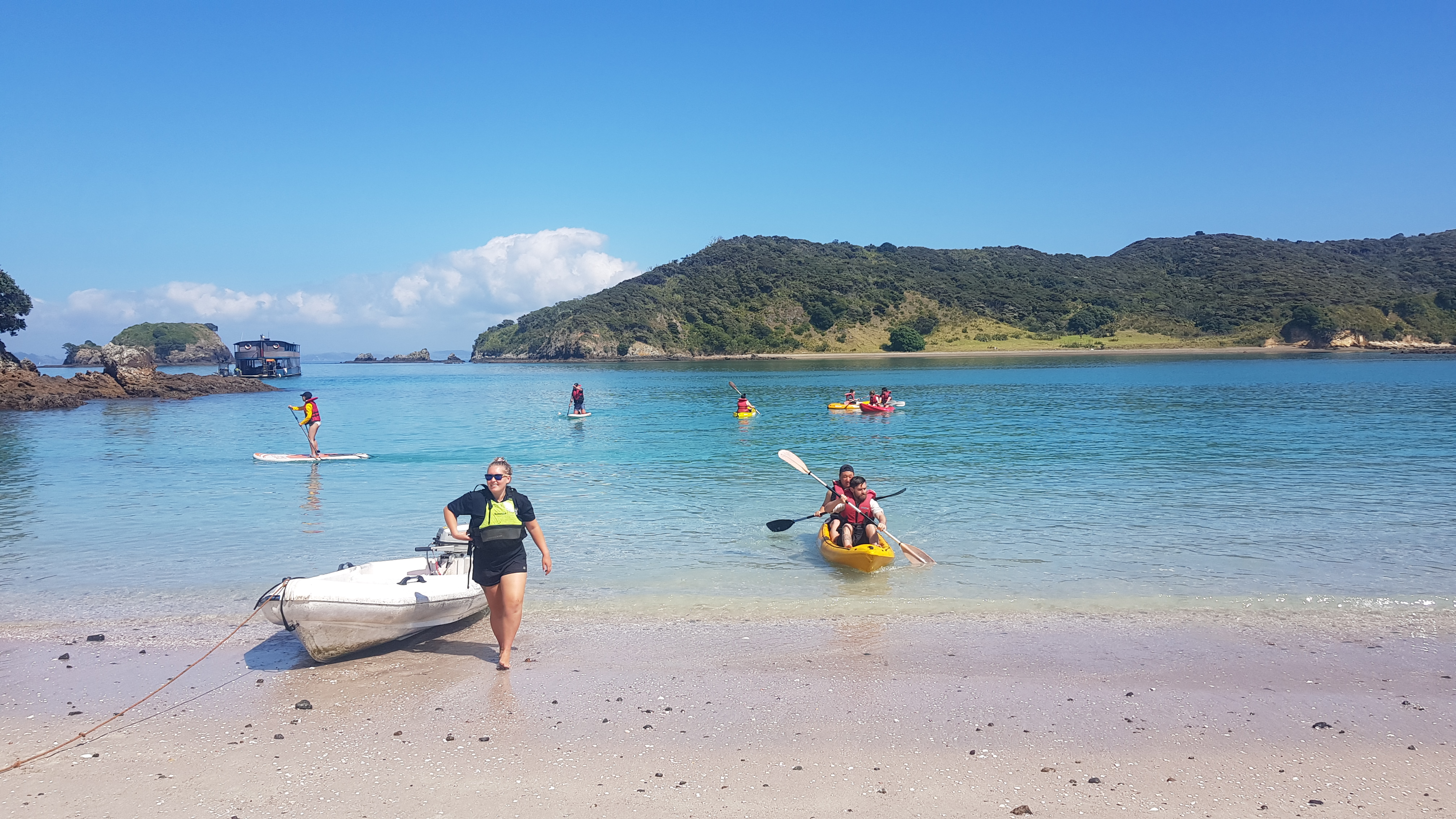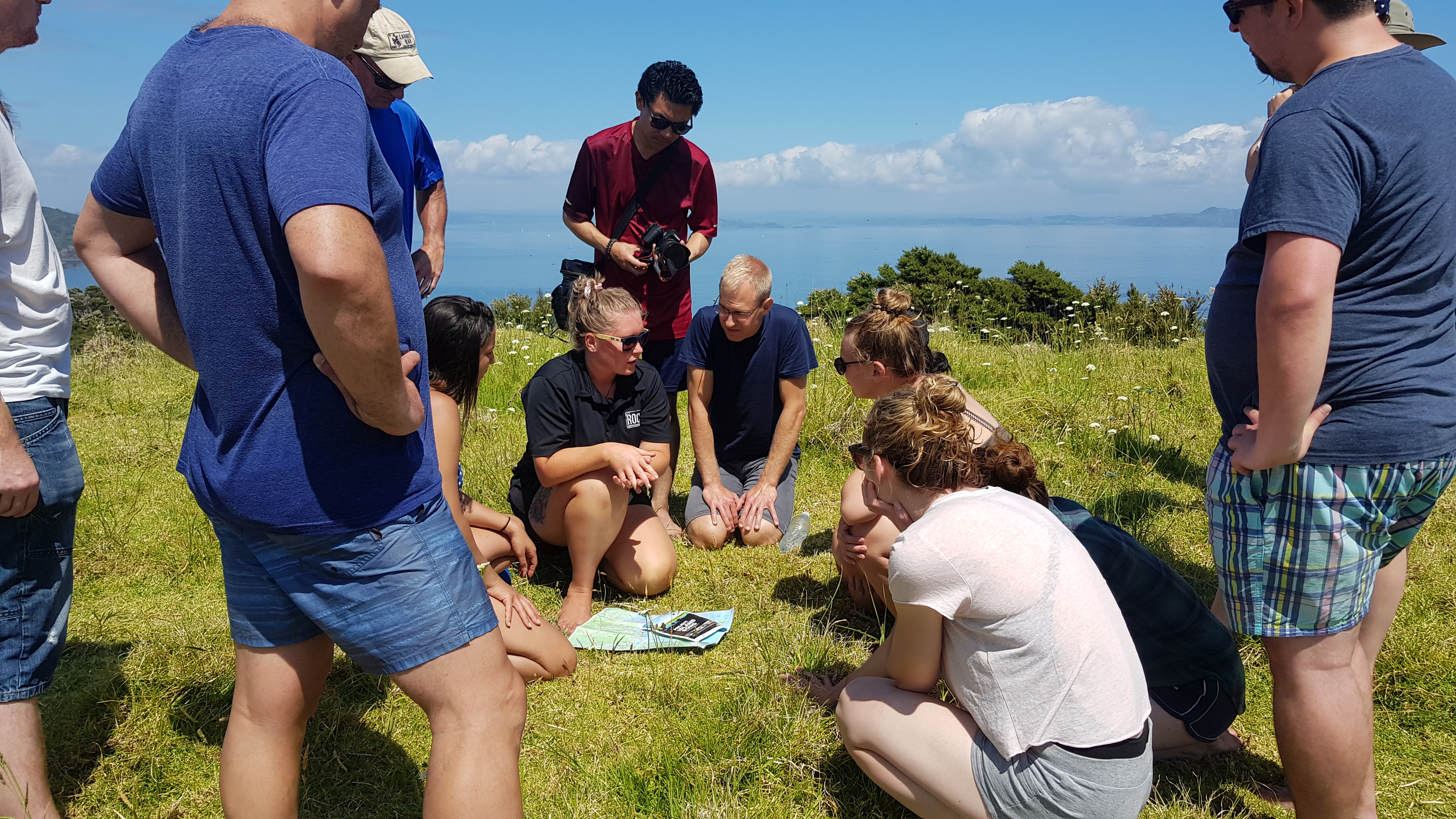 The islands boast of not just great diversity of extraordinary species, but also of a huge variety of undersea features such as deep canyons, large kelp forests, volcanic reefs, caves, and pinnacles, which will surely leave a lasting impression to our guests. Our boot camp continued with an island walk and a beach cleanup where we gathered 3.1kg of rubbish. The trail is made exciting by a variety of paths and by several spectacular viewpoints. For hikers looking for a bit more of a challenge but still wanting to limit their hike to a day, trekking up to Warwaetorea Island was a great choice. The long walk rewarded us the tranquillity and serenity of the island, miles, and miles away from civilization, work, and stress. In the middle of picturesque coastlines, lush greenery and serene clear water, we shared a rich history and cultural background of the island's heritage and fascinating stories dating back to the early days of pre-European Maori civilization.
Want to find out more about the lovely time we spent cruising through the Bay of Islands?
Check out the video clip above to get a glimpse about happenings aboard The Rock Adventure Cruise!
"Spent three days on the boat with friends and had an incredible time! The Rock has good food to keep you fueled for the wide range of activities -...
"I went on the Rock about 6 years ago and had fantastic memories so decided to return when I was in Paihia this year. I certainly wasn't disappointed!...
"Thank you so much for the amazing experience! We have enjoyed our cruise so much! Kids are so happy and as too! We have learned so much within two days!...
"Awesome crew!!! Highly recommend The Rock Adventure!! Had our brothers surprise birthdays and the crew were ON!!! Views for days!! Loved the whole trip!!"
"We chartered The Rock for our engagement party and it was hands down the best 3 days of our lives. Jonny, Liam, Harley, Erin and all the crew were a gift!...
All Reviews