Fun Hanging Out at The Rock Cruise
---
Smooth cruise just hanging out The Rock Cruise to end the month of Feb.
---
22 passengers coming from different parts of the world, came to hang out and have fun at The Rock Adventure Cruise
Video Credit: Celia Chalmers
| | | | |
| --- | --- | --- | --- |
| Date: | February 28, 2019 | Passengers: | 24 |
| Skipper: | Timo | Weather: | S SE 10-25 |
| Crew: | Jake, Austin, Arthur & Celia | Wind: | Clear going cloudy, night showers. 1.5 m swell |
| Overnight Anchorage: | Electric Bay | Snorkel Spot: | Army Bay |
| Island Visit: | Waewaetorea Island | Wildlife: | Sand Dagger Wrasse, Kina Shell, Dolphins |
Skipper's Report:
A great way to cap off the love month is to end it with a blast. Lucky to have 24 passengers who decided to go for an overnight cruise around the Bay of Islands with The Rock among the other boat tours from Paihia.
As per usual we picked them off at Paihia port around 5:34 pm just in time for happy hour. The youthful group got the party started early on. It felt like everybody knew each other from the same university and got together on a mini-reunion. Except for this time, it's way better because it was on a moving boat, The Rock Adventure Cruise.
The sky was clear as we started cruising from Pahia port. Everyone on board was in good spirits, playing cards while letting the ocean breeze brush our faces. The entire adventure cruise started out pretty promising and you could tell from their faces, that they were happy to be there.
After our first day of cruising, we reached our anchorage destination, Electric Bay. The calm deep blue water was pretty inviting and everyone jumped off The Rock onto the water. It was so nice to chill, drink beers and cool off with a beautiful sunset in the background. At dusk, as everyone was relaxing, the crew started assembling the fishing rods for everyone to have a try at fishing. Plenty of small to medium-sized fishes were caught and released back to the ocean. There are strict fishing guidelines that we follow at The Bay of Islands to help conserve marine life. Most of the time we get lucky and hook a legal-sized Snapper or Kahawai great for ceviche or sliced thinly for sashimi for everyone to enjoy.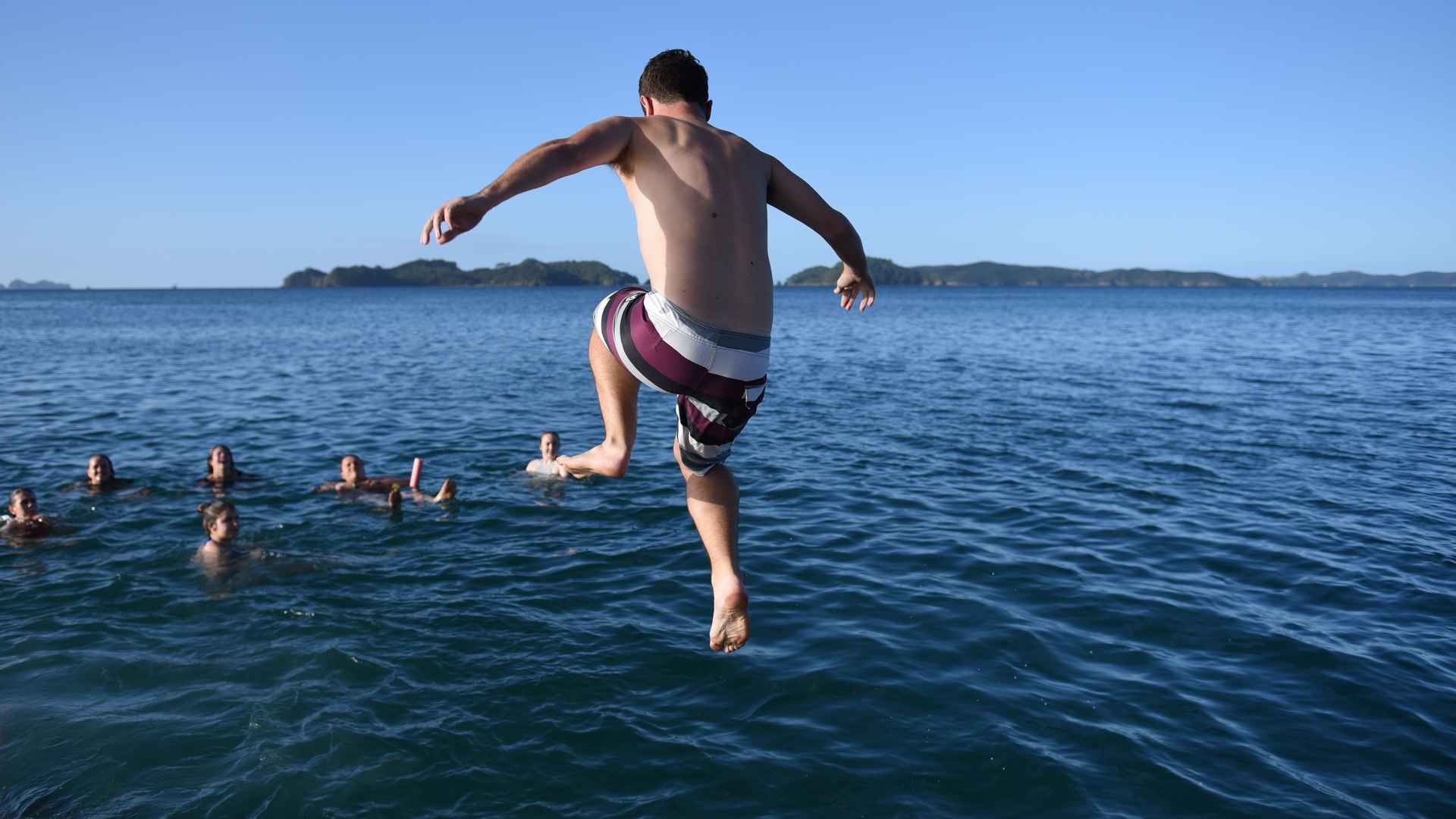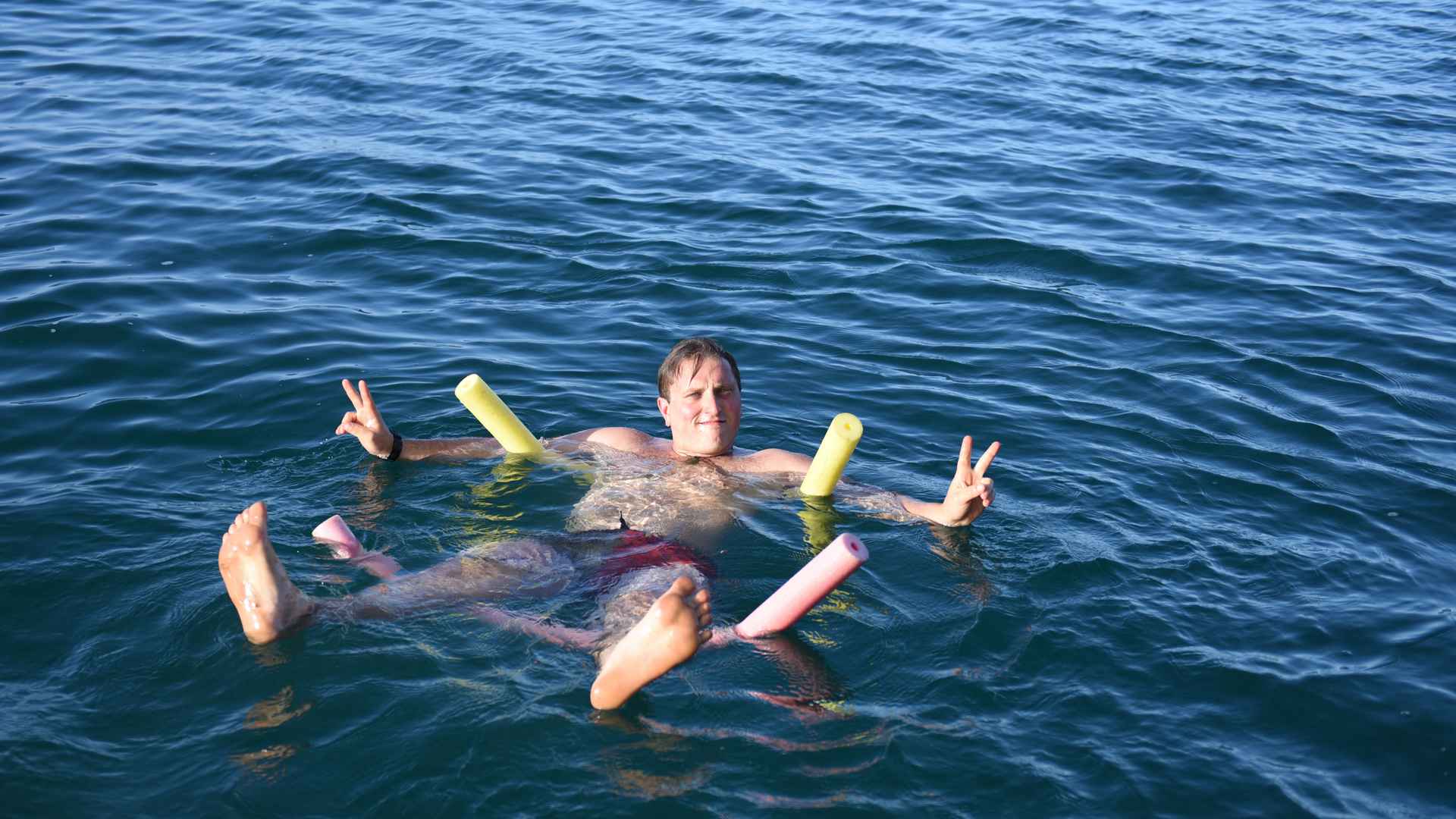 Dinner was served, our bellies were full thanks to the delicious meal prepared by The Rock crew. Although we were having a great time drinking and chatting by the fireplace. We went to bed early enough for us to recharge for our early wake-up call the following day. The activities prepared for us the next day couldn't be any better. Snorkelling with fishes, Kai Moana, trying out the exquisite fresh Kina shell ( sea urchin), and a little hike at Waewaetorea Island to see the breathtaking view of the Bay of Islands.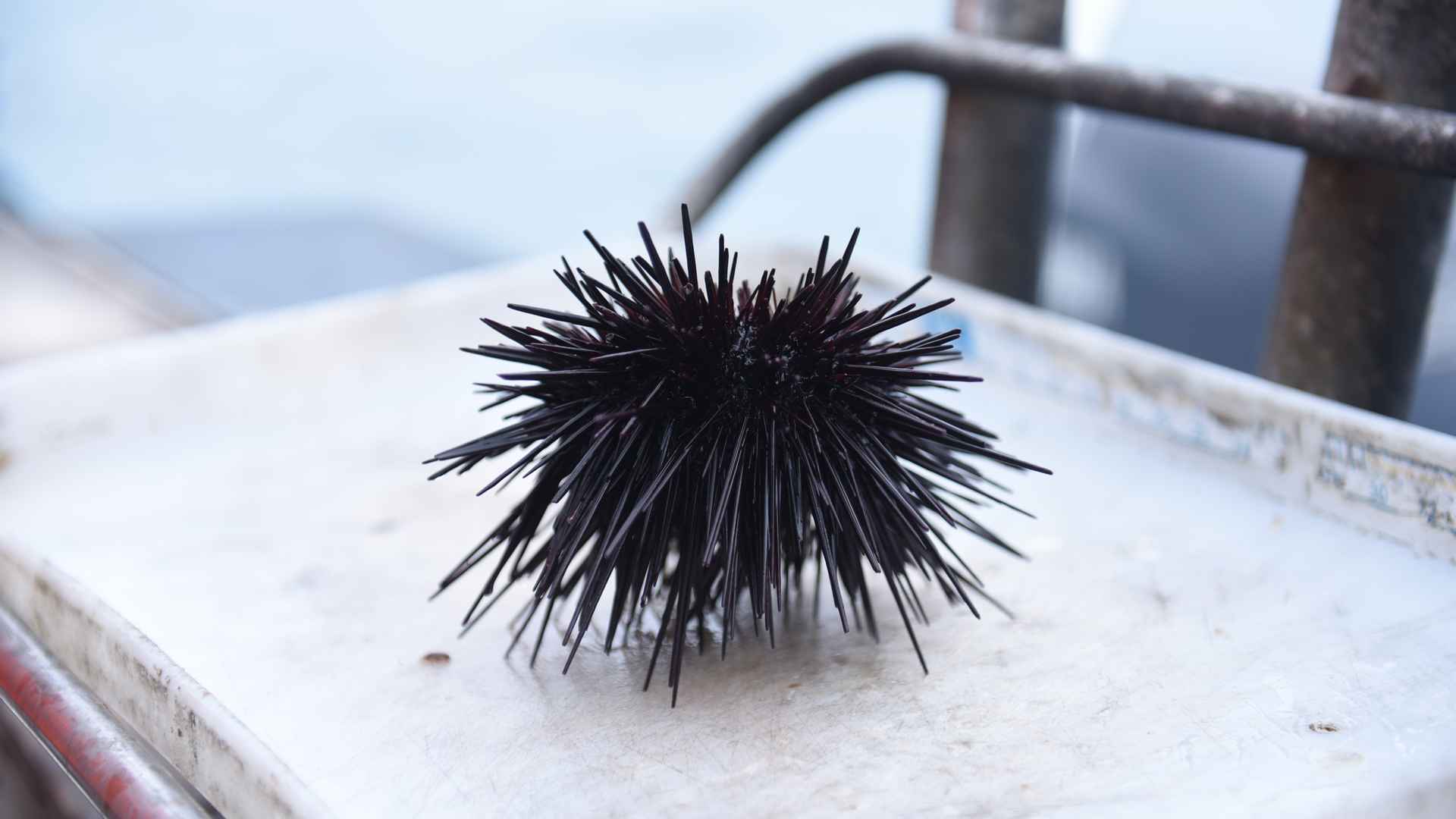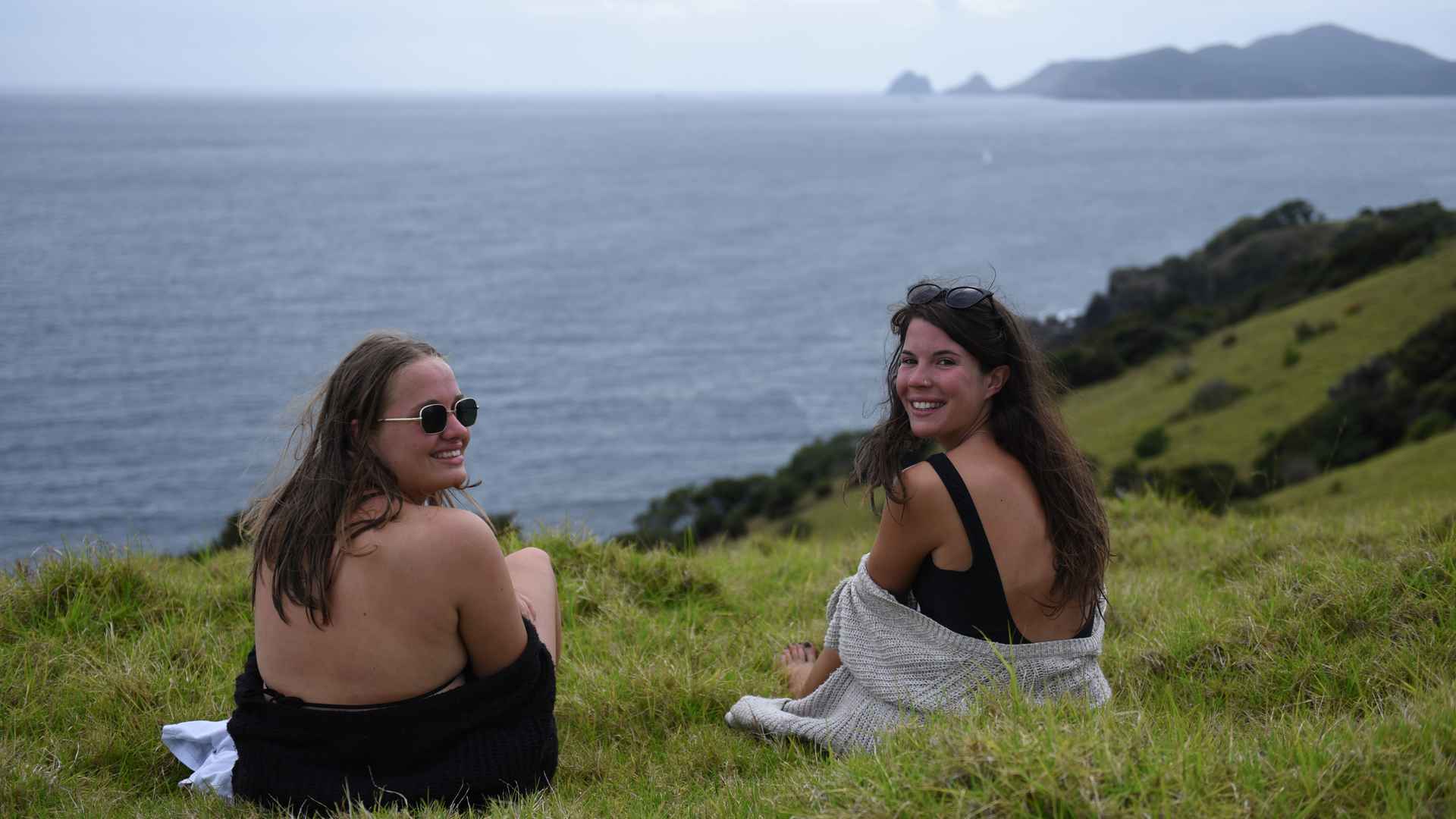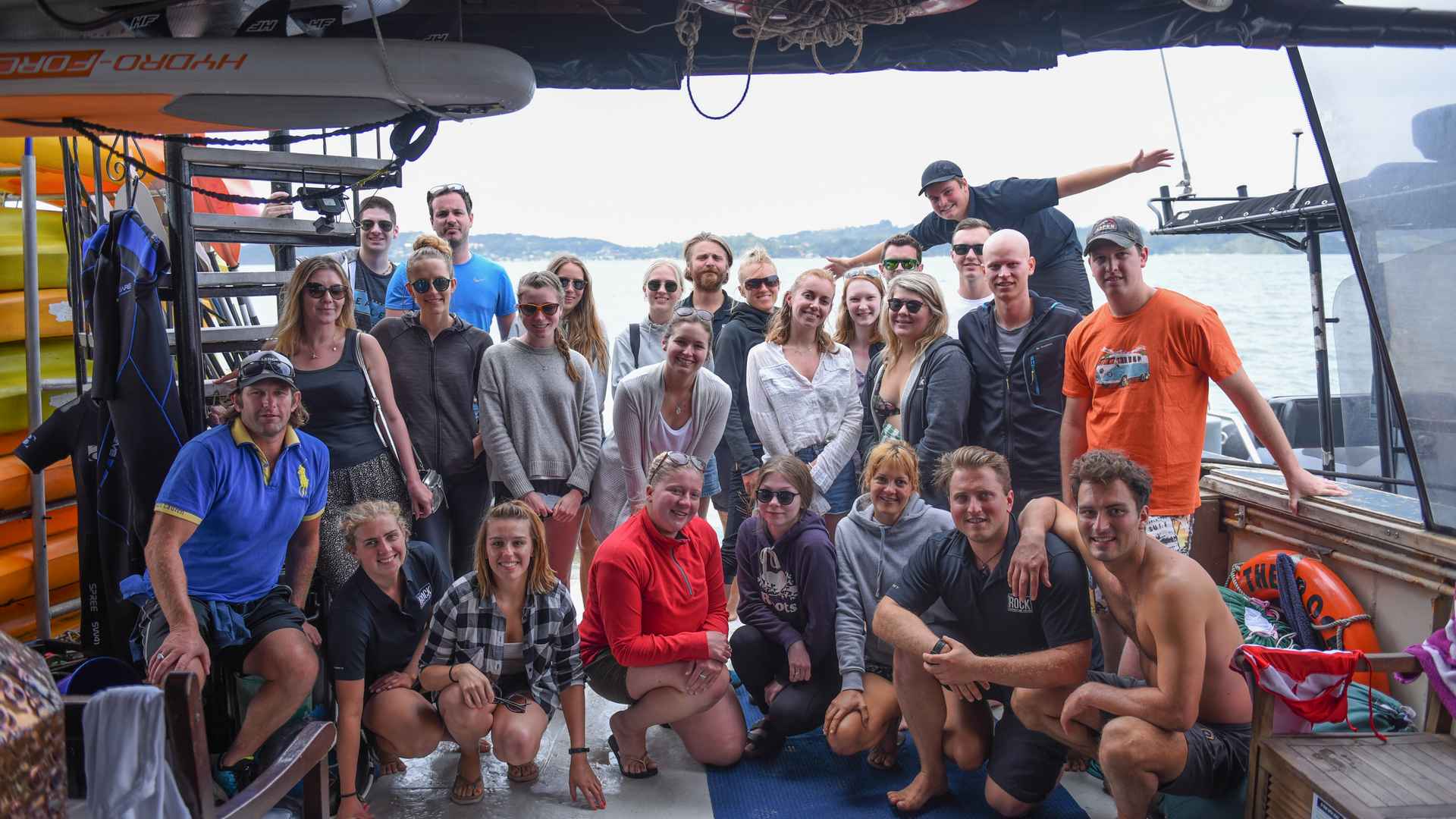 Sounds amazing, right? Watch our video above to see more highlights of our overnight cruise!
"The crew are wonderful and swimming in the fluorescent algae was one of the most surreal and beautiful moments of my life. Highly highly recommended!"
"The crew on The Rock are so friendly! The boat is an old ferry and has a lot of character. I'm sure there are plenty of other positive reviews, so...
"To start the crew aboard was absolutely fantastic and easy going. Just having them be the leaders of our stay made it very relaxed as if you were traveling...
"The entire tour from start to finish was incredible. There was a constant stream of activities and you could pick and choose what you wished to do. We shot...
"13/10 experience. Highly recommended for all ages and types of travelers. We all had a great time & are planning another trip soon."
All Reviews