Fun Cruise Experience in the Bay of Islands
---
Fun Cruise in the Bay of Islands along with a bunch of locals
---
Cruise Log
| | | | |
| --- | --- | --- | --- |
| Date: | December 1, 2019 | Passengers: | 9 |
| Skipper: | Jonny | Weather: | NE swell 1m cloudy with odd shower |
| Crew: | Sam, Nicole | Wind: | SE 10-25 tending E |
| Overnight Anchorage: | Assasination Cove | Snorkel Spot: | Palm Beach |
| Island Visit: | Roberton Island | Wildlife: | Bottle nose Dolphins |
Skipper's Report
A really pleasant cruise, a group truly diverse group, from a straight out of college, business owner of a multinational company, reserved individual, government employee and to a travel agent, all gelled perfectly. The cruise was just an intimate place of a private but friendly individuals, makes everyone feel relaxed and comfortable.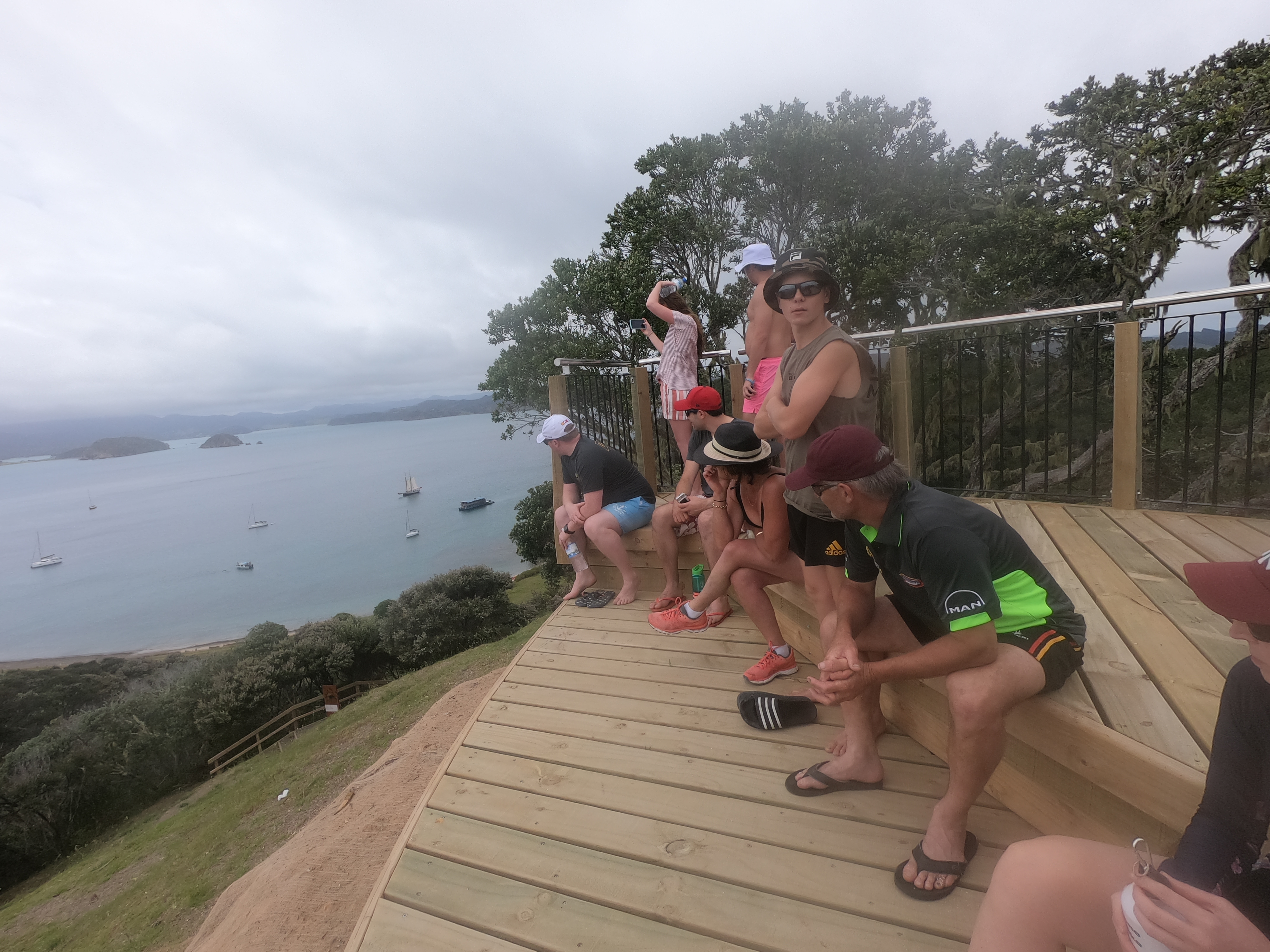 Nicole's mum who grew up with these waters, spotted one of the trawling lines get hit and proceeded to reel in a lovely Kahawai which we prepared for the guests. Here in the Bay of Islands, as part of our tradition at The Rock NZ we crack open a fresh Kina for our guests to try on our cruise, we call them Kina shots, served straight from the Kina shell. It definitely adds the fun for a true Kiwi experience at The Rock NZ.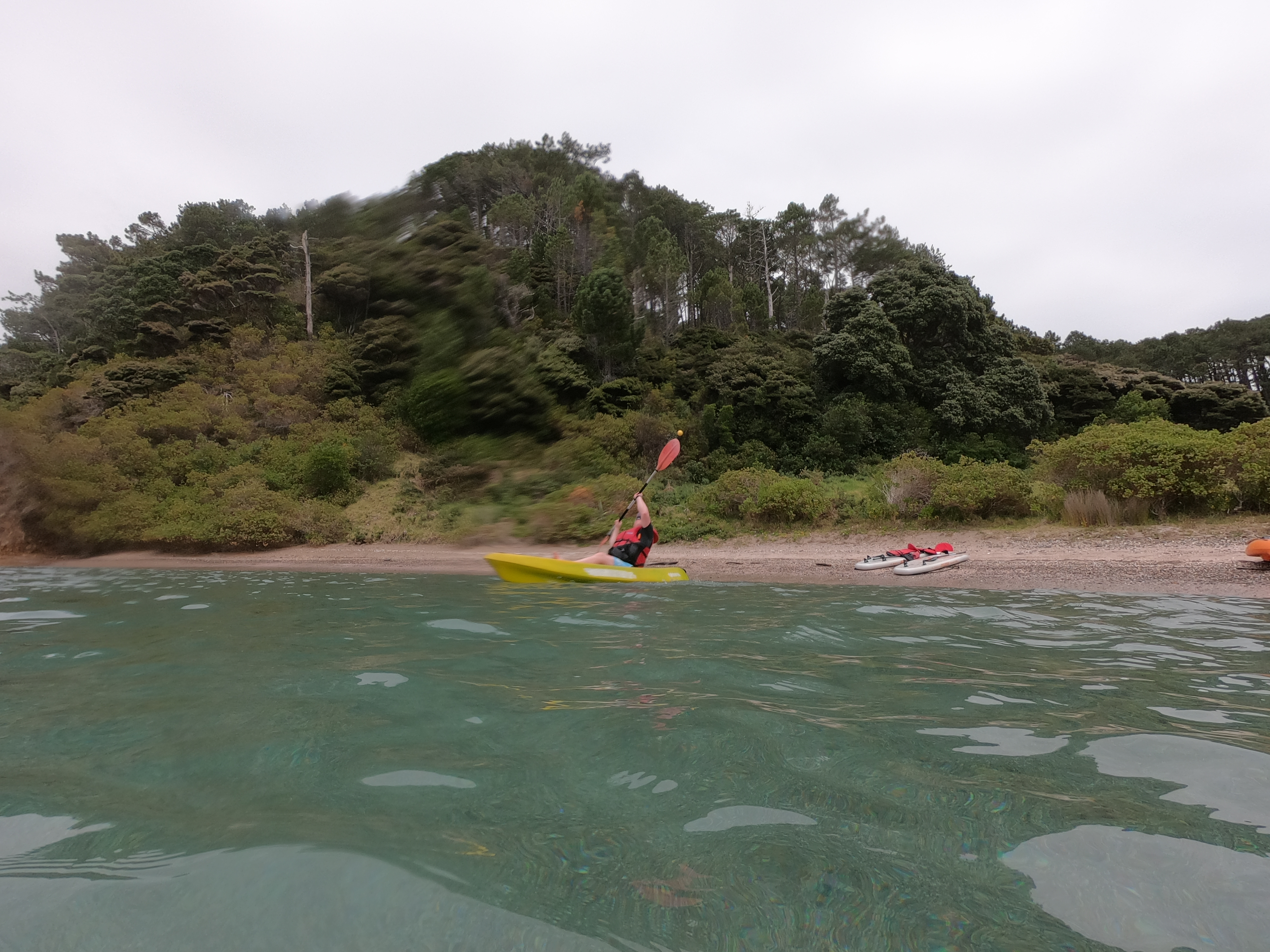 Part of the activities on our second day of tours in the Bay of Islands is Dusk Fishing. Local Kiwis enjoy fishing all year round here in the Bay of Islands. Kahawai takes bait almost immediately making it an easy catch for beginners. The Rock NZ with the help of our crew. We provide the bait and the needed fishing gears necessary for all our guests. Fingers crossed, we get lucky and have an additional fresh Kahawai to our delicious dinner menu. The Rock NZ prepared the freshly caught Kahawai by bleeding it and cleaning it properly. It has firm and pink meat which is great eaten raw or barbecued.
A special destination combines natural beauty, people and food, cruising brings all those things together. Some of my best moments have been sitting somewhere within the waters, looking out at some amazing scenery and enjoying the local food and drink, Water plays a major part in making stunning scenery, which makes cruising an ideal way to see many beautiful places.
Leaving the city behind and there was no one in our way, we had the ocean and mountains only for us. The Bay of Islands offers world-class beaches that are pretty hard to find. We usually anchor not so far from the shore and let our guests enjoy kayaking, paddleboarding, and snorkeling in the crystal clear waters on our way to the island. A plain old of Frisbee by the beach, taking turns to throw Frisbee was a wholesome activity that everyone enjoyed. Step by step we hiked through the beautiful hill, and the view was stunning. The long walk and the beauty of mountains in the Bay of Islands took our breath away. The last part of our adventure was completed, it was time to relax, thinking about all the beautiful places we visited, the people we met and smiles we have exchanged.
Want to find out more about the lovely time we spent cruising through the Bay of Islands?
Check out the rest of our cruise logs to get a feeling about happenings aboard The Rock Adventure Cruise!
"I went on the Rock about 6 years ago and had fantastic memories so decided to return when I was in Paihia this year. I certainly wasn't disappointed!...
"We had a nice trip with the "Rock" team. The trip was really pleasant and relax. We had sufficient time to do all activities. Having...
"Sea adventure, Fun activities and hiking... Complete package.. All seasons... Highly recommended... Awesome crew and magnificent skipper... For young and...
"Friendly crew, fun activities, meet new friends, kids were so enjoyed. Fishing, kayaking, hiking, snorkeling, you must experience this, we are coming back....
"This is a highly recommended cruise. The staff are welcoming and friendly that you don't feel you are among strangers. The Skipper Jonny is a gem of a...
All Reviews