Five First-time Experiences You'll have on The Rock
---
Get the most of your 22 hours long visit in the Bay of Islands with these 5 first time experiences.
---
For many people, travelling the world is all about new experiences and trying things you never thought you could do, from tasting unusual foods to bungy jumping off a bridge. A cruise on The Rock won't disappoint – as you will find out, there is plenty to see, do and taste… leaving you with amazing memories and possibly the best 22 hours in New Zealand.

1. Night kayaking
A real highlight of our overnight trip is the opportunity to venture out onto the calm waters by kayak. Some of our crew will guide you across a sheltered cove where you can lie back and look up at the night sky as we tell you about the history of the area and the different constellations above you. Then for a few minutes we will float in silence, allowing you to absorb the peaceful sounds of nature around you.
---
2. Phosphorescence
When conditions are right, you may be lucky enough to see the beautiful phosphorescence at night, caused by the plankton in the water. Use your kayak paddle to gently provoke the magical displays of light. The Bay of Islands is one of the rare places in the world you can see this!
---

3. Tasting kina (sea urchin)
Depending on the day, you may be invited to try many different types of seafood whilst on board The Rock, including mussels, clams, fresh sashimi and cooked fish. However possibly the most unusual (and challenging!) is the sea urchins that we break open for you to taste.
---

4. Target shooting from a boat
When you first climb on board the boat (and after initial introductions), we'll invite you to get to know your fellow boaties with some friendly target practice! Nothing to be afraid of - we get the engine started and take shots at a wooden duck dragged behind the back of the boat.
---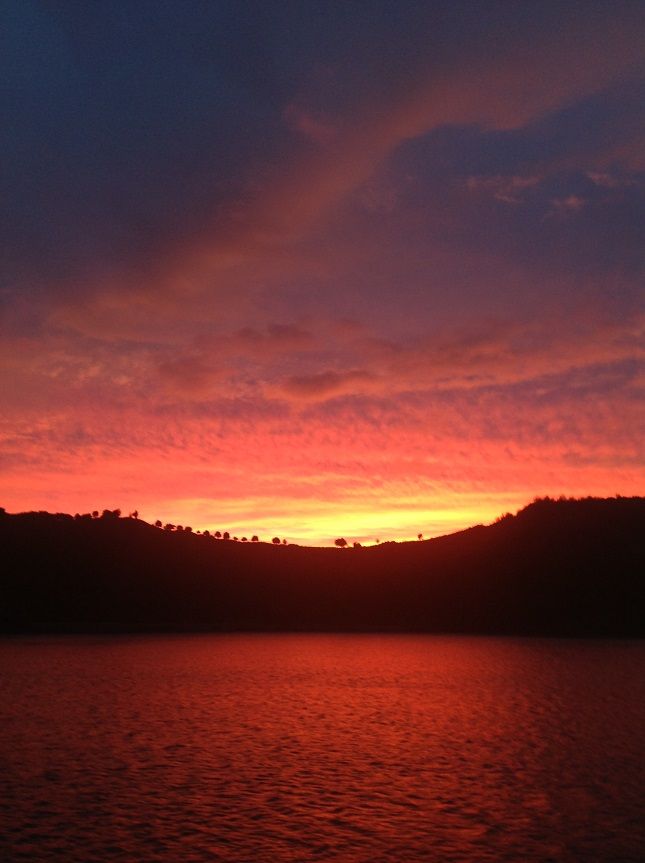 5. Wake up to a Bay of Islands sunrise
There's something particularly special about sunrises at sea. Wake up early and watch from the deck (or your bed!) with your morning coffee – or even enjoy an early morning wake up swim with the crew before we have breakfast.
---
What are you waiting for? Book an overnight Bay of Islands cruise on The Rock now!
"We chartered The Rock for our engagement party and it was hands down the best 3 days of our lives. Jonny, Liam, Harley, Erin and all the crew were a gift!...
"Spent three days on the boat with friends and had an incredible time! The Rock has good food to keep you fueled for the wide range of activities -...
"Friendly crew, fun activities, meet new friends, kids were so enjoyed. Fishing, kayaking, hiking, snorkeling, you must experience this, we are coming back....
"I went on the Rock about 6 years ago and had fantastic memories so decided to return when I was in Paihia this year. I certainly wasn't disappointed!...
"Sea adventure, Fun activities and hiking... Complete package.. All seasons... Highly recommended... Awesome crew and magnificent skipper... For young and...
All Reviews