Fine day with multicultural guests on The Rock
---
A spectacular cruise adventure with a diversified group from all parts of the world.
---
Fantastic cruise with our multi-cultural group
| | | | |
| --- | --- | --- | --- |
| Date: | Feb 16,2019 | Passengers: | 19 |
| Skipper: | Timo | Weather: | Sunny with a 0.5m Swell |
| Crew: | Jake, Austin & Celia | Wind: | South West 10 Knots |
| Overnight Anchorage: | Waipohutukawa bay | Snorkel Spot: | Palm Beach |
| Island Visit: | Roberton Island | Wildlife: | Octopus, Sand Dagger Wrasse, Stingray, Snapper |
Video Credit: Celia Chalmers
It was a fine day with a multicultural guest list of 19 people from different parts of the world sure made it an interesting weekend for The Rock Adventure Cruise.
Everyone was stoked as Austin, one of our crew at The Rock, started briefing everyone of the possible marine life that would greet us on our cruise.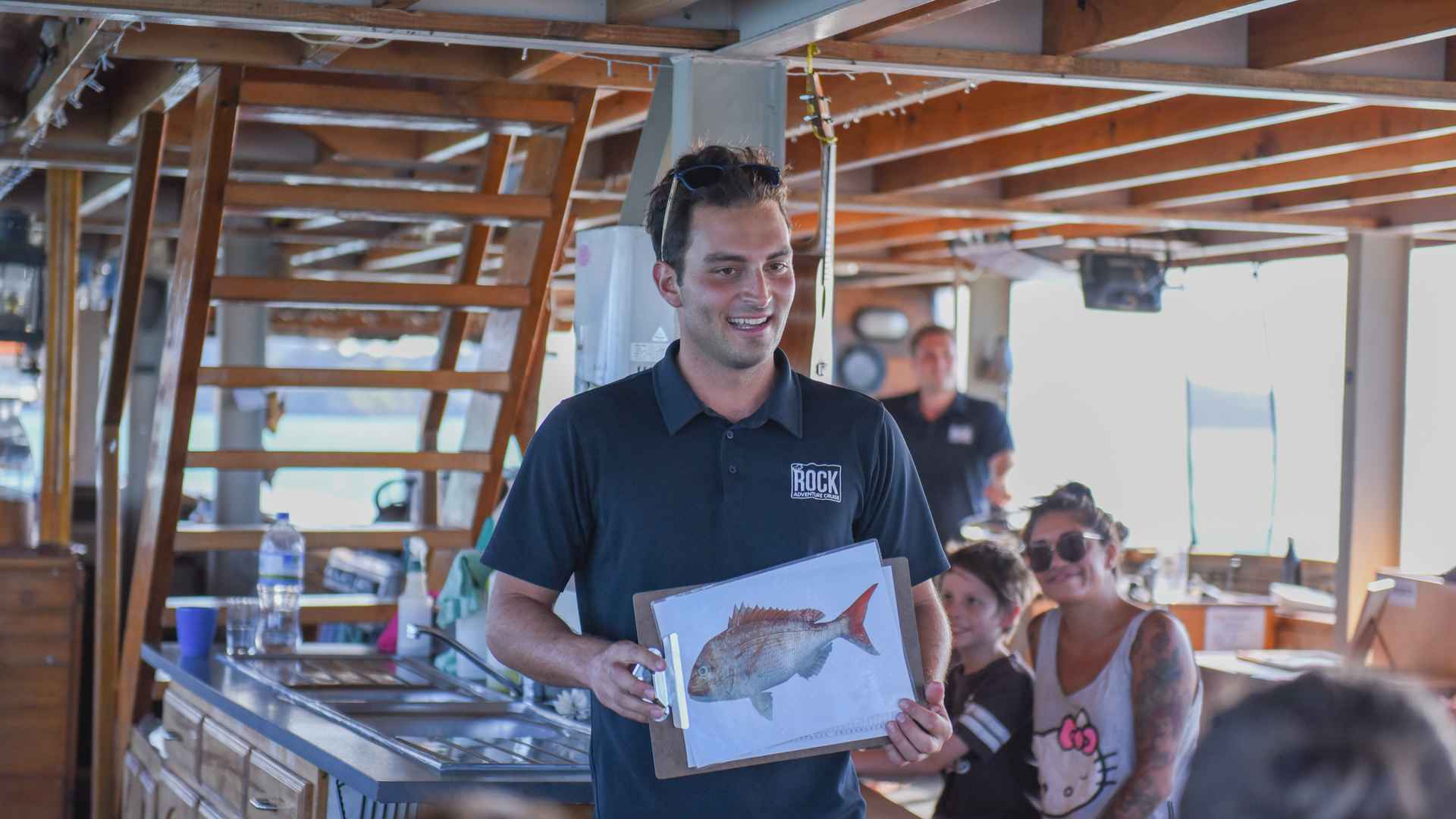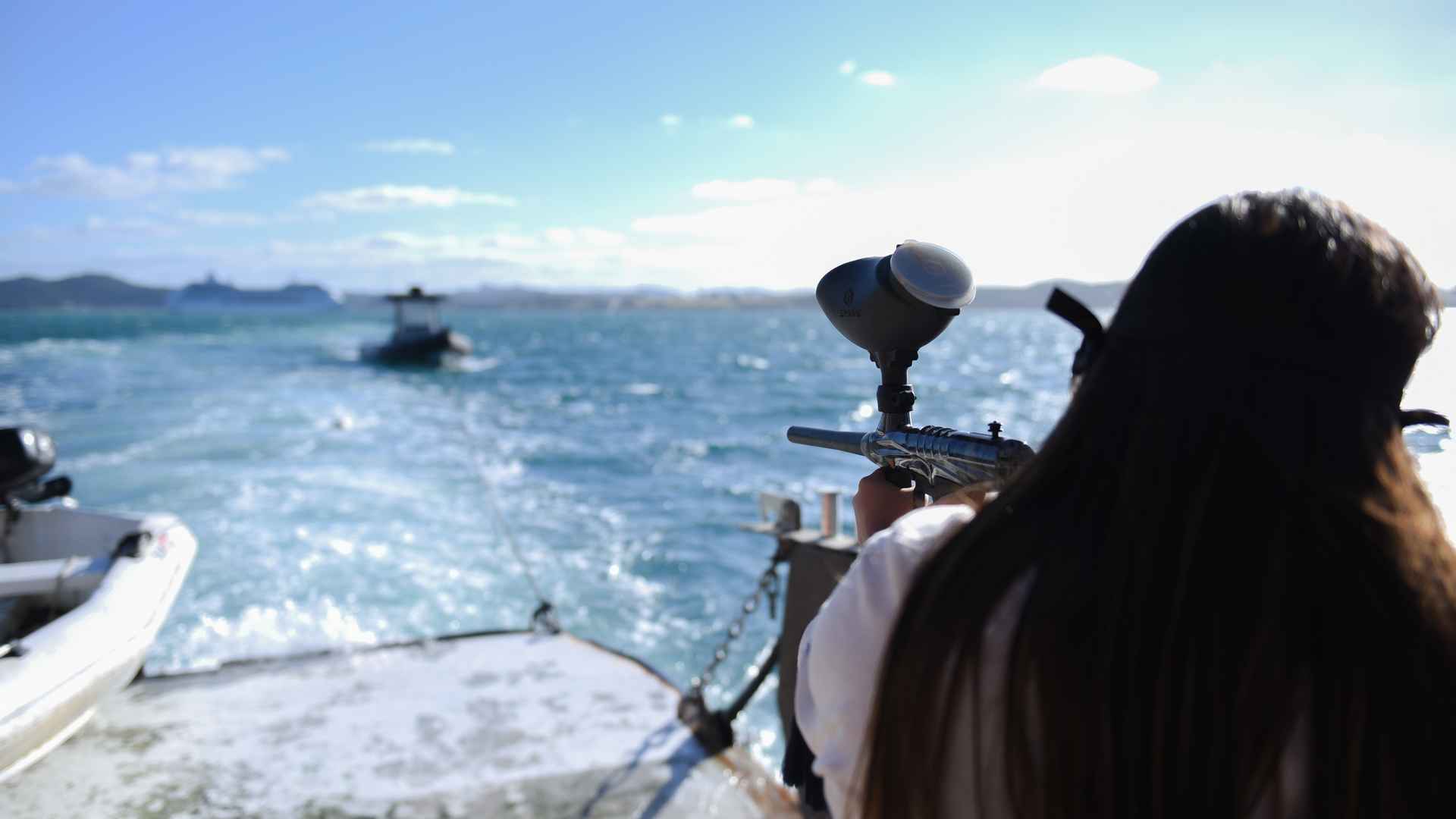 As we made our way out, the excitement of everyone to get on the water was visible on their faces. It was a sunny day and the moment we anchored, everyone was on their swimsuits ready to take a plunge in the ocean. The Rock Adventure Crew was on stand by to assist everyone into the water, the 10-year-old Dylan truly had a highlight as he caught a massive Octopus at the first drop of his fishing rod. This made the kids and even the adults stoked to observe the changing colors of the Octopus by the deck before the crew released it back to the water.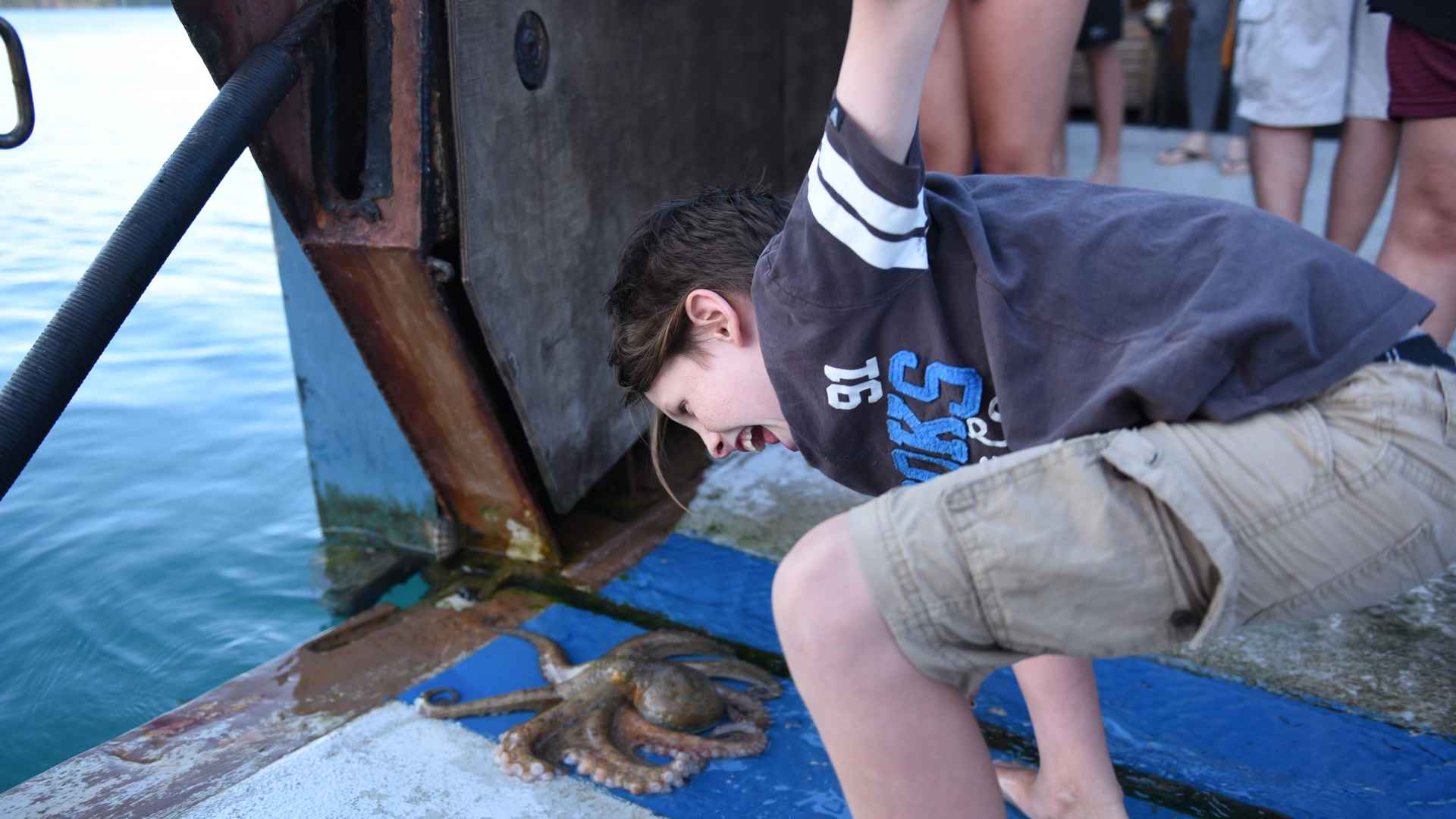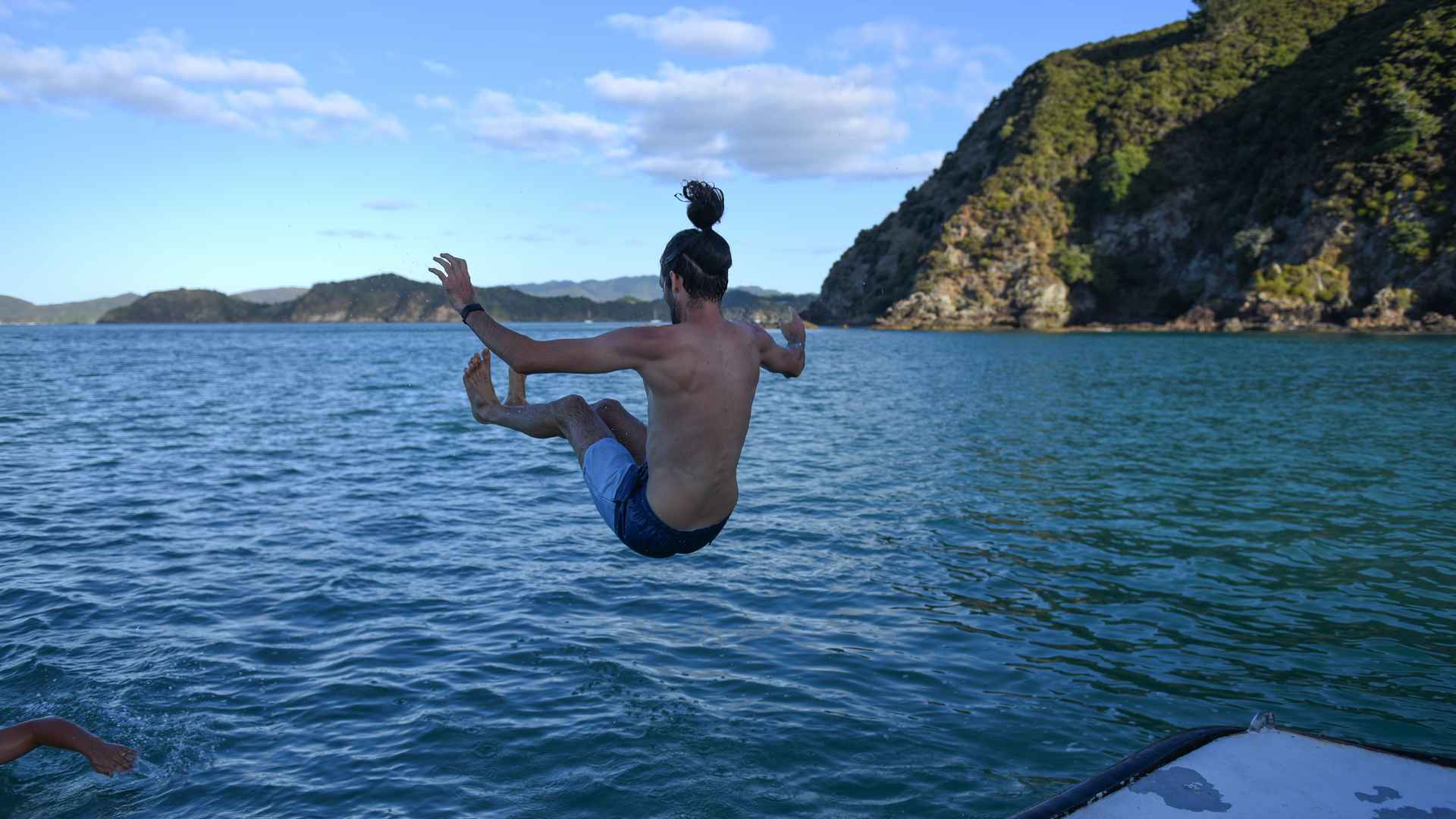 The weather was perfect for kayaking, it was calm and peaceful just perfect for an afternoon of relaxation at Electric bay. After dinner time, everyone gathered around the fire, told stories from ages ago that sure sparked the hearts of the listeners. The evening didn't end without a good round of dad-jokes passed around, it was The Rock Adventure's version of bedtime stories.
In the morning, everyone got up early, the crew initiated the morning stretches to start the day. Perked up and well caffeinated, we had gotten underway to Palm beach for another session of snorkeling and underwater exploration. Everybody got a buzz from all the aquatic fun and fish feeding, Sarah one of our guests exclaimed how she loved her first snorkeling experience more than sky diving which was music to our ears. To hear that the guests enjoy what The Rock Adventure has to offer delights our staff to do better and carry on.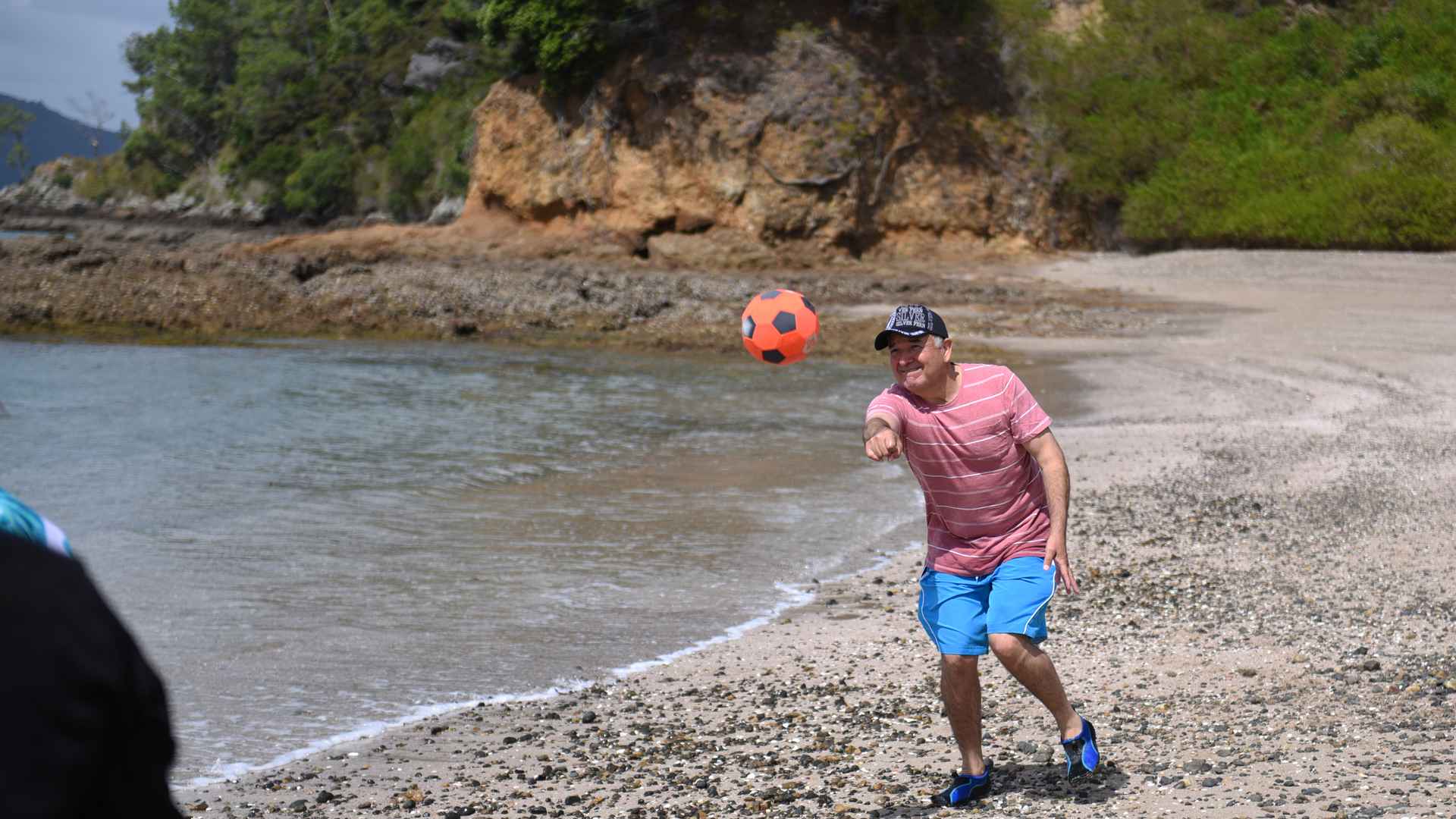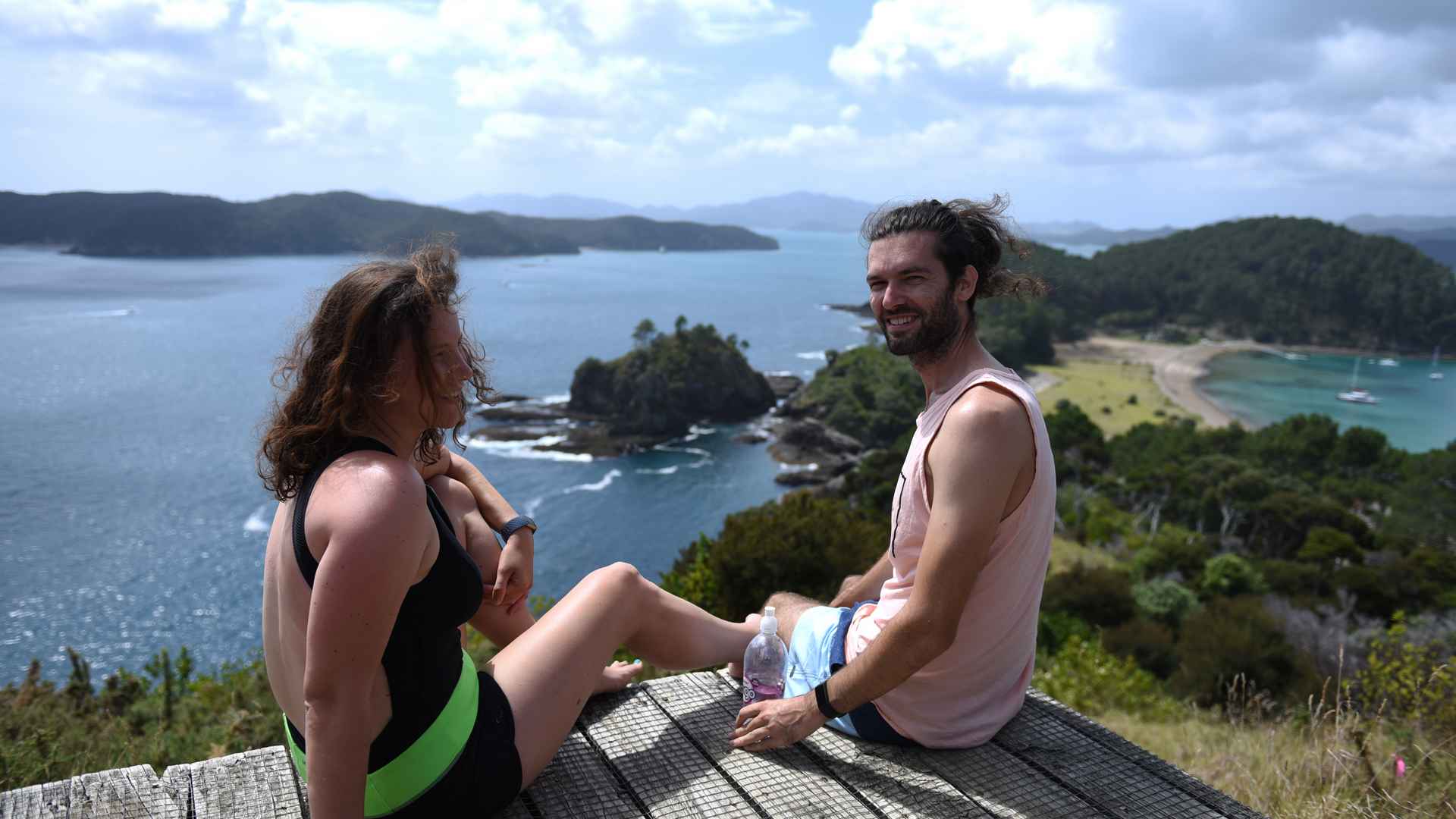 Before lunchtime, the guests got busy with further activities such as kayaking, paddle boarding, and brisk walking uphill for 15 minutes to enjoy the breathtaking view of Roberton Island. For lunch, the crew surprised the guests with a lovely spread of freshly caught Trevally, sliced up for ceviche which was a crowd favorite, and some hot-smoked King Fish that definitely made a party in our mouths. The gastronomic experience didn't end there as everyone had a try with Kina Shell, it was a fantastic way to end our cruise as we departed back to Paihia port on time.
Check out the video above to see more cruise highlights!
"Sea adventure, Fun activities and hiking... Complete package.. All seasons... Highly recommended... Awesome crew and magnificent skipper... For young and...
"Amazing experience with the rock cruise!!!! Thanks for having us! It's such an unforgettable experience, for those who hasn't try before,...
"As soon as we docked after 26 fun hours on The Rock, my usually screen-addicted 13 year old declared "I wish we'd had a whole extra day"....
"Awesome crew!!! Highly recommend The Rock Adventure!! Had our brothers surprise birthdays and the crew were ON!!! Views for days!! Loved the whole trip!!"
"This is a highly recommended cruise. The staff are welcoming and friendly that you don't feel you are among strangers. The Skipper Jonny is a gem of a...
All Reviews