Cruising the Bay of Islands in Summer
---
Take advantage of the long hot days and balmy nights.
---
Looking for a great time in the Bay of Islands? Come join us aboard the Rock!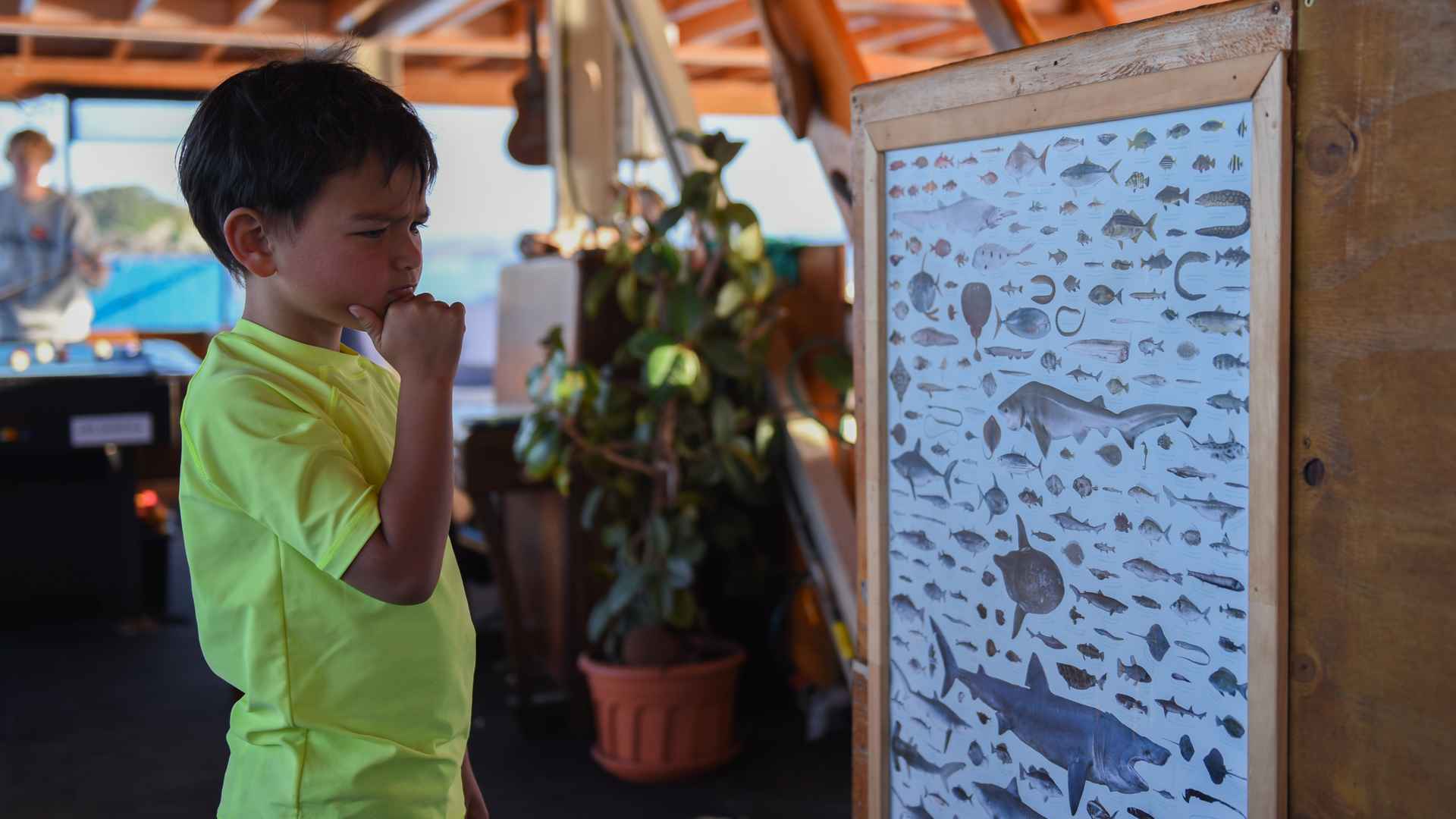 Come at any time of year, we are open for Overnight and Day Cruises all year round. Each season has its own perks but one of the best times of year has to of course be the summer. With Christmas holidays and the kids off school, it can be the perfect time to plan a trip up to the Bay of Islands as a family and come out on the Rock Adventure Cruise for an unforgettable adventure.
Summer time provides consistently sunny, hot and clear days, making it so enjoyable to be out on the water in the Bay of Islands. You will be so grateful to be able to cool off in the crystal clear Pacific during our swim stop, as well as during snorkelling and whilst we visit one of the beautiful Islands in the Bay. There are not many better places in the world to be on a hot summer day than out on a boat in the Bay of Islands, that's for sure!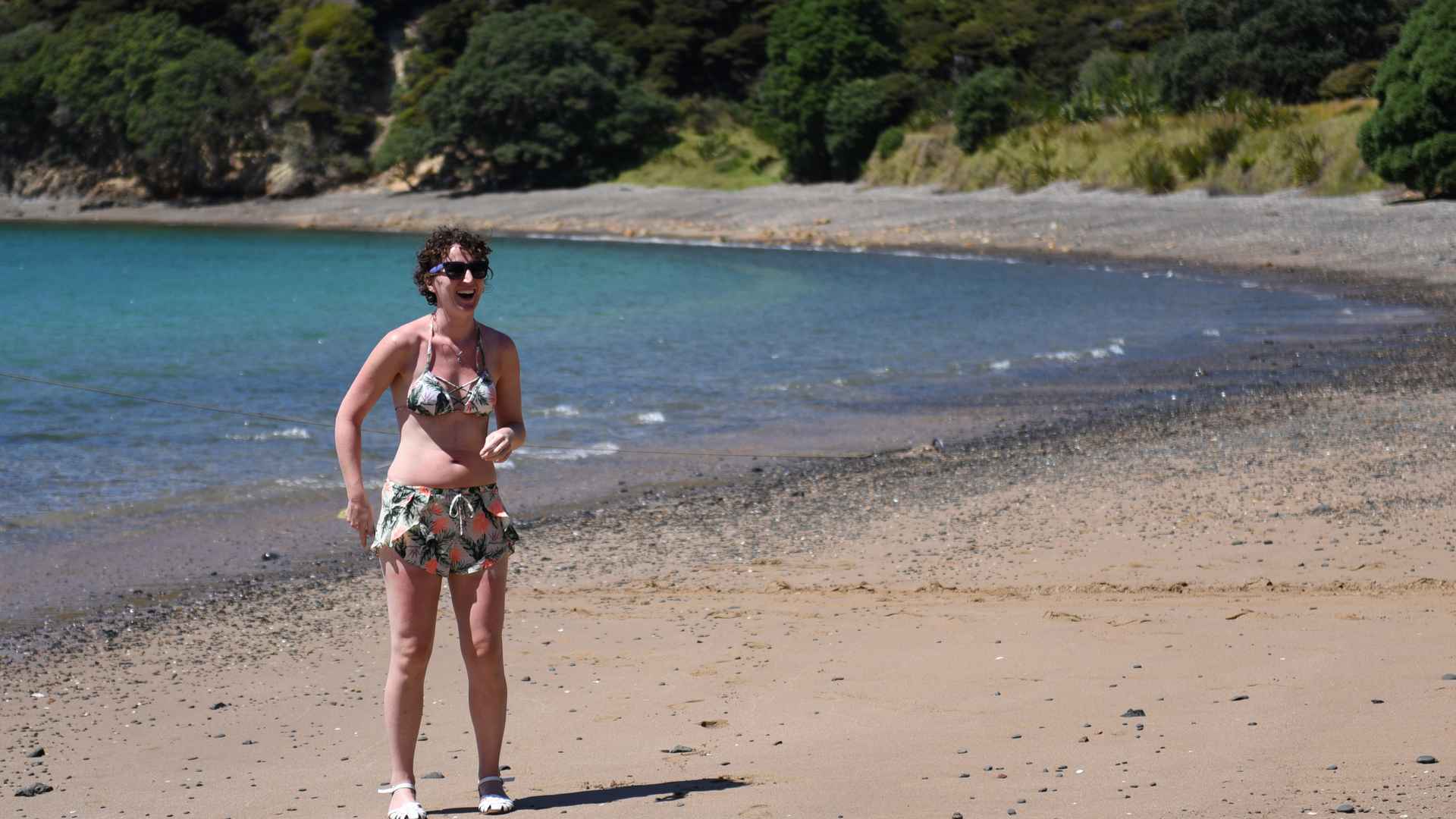 Another amazing thing about this time of year is that you will have the opportunity to see one of New Zealand's native trees at its best, with its flowers in full bloom. The Pohutukawa tree is also known as New Zealand's Christmas tree due to the bright red flowers blooming around Christmas time during the summer. The Pohutukawa trees line the beaches of the Islands in the Bay of Islands, making such a beautiful sight and photo opportunity. There is also a moss known as 'old man's beard' which grows on the Pohutukawa tree. This moss likes to grow in places with clean, unpolluted air. We are pleased to say that this moss grows in abundance in the Bay of Islands so it's the perfect place to come and take a few deep breaths and soak in all that sunshine and clean air.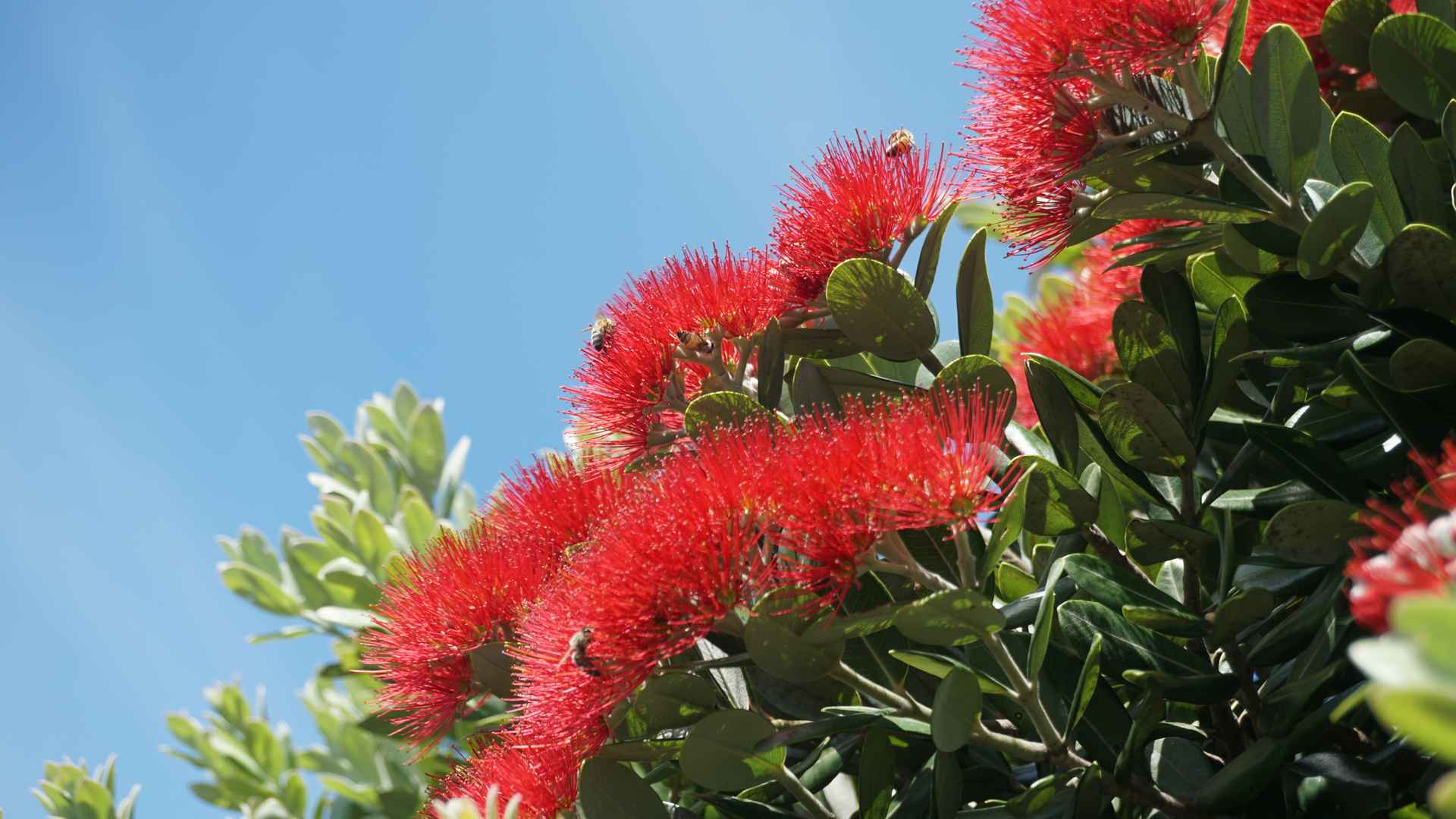 The summer is the best time of year for fantastic warm balmy weather. We have benches on the top deck which you can go and sit, or also lay out a towel and soak up those sunny rays as we are cruising along with the beautiful Islands passing you by. Make sure you bring your sunscreen, sunglasses and sun hat any time of year in New Zealand, but most importantly during the summer months. New Zealand has next to no Ozone layer, making the sun incredibly strong. However, this is one of the reasons that we are able to see the glowing phosphorescence at night whilst we are kayaking.
The bioluminescent algae in the water can absorb all those strong UV rays during the day which gets released as light energy when disturbed by mechanical movement, which we are able to see as magical glowing during the night. This is something incredibly special to see and one of the highlights of the cruise!
So, if you are planning a summer trip away, come and visit us on the Rock Adventure Cruise, we would love to have you!
"Awesome crew!!! Highly recommend The Rock Adventure!! Had our brothers surprise birthdays and the crew were ON!!! Views for days!! Loved the whole trip!!"
"I went on the Rock about 6 years ago and had fantastic memories so decided to return when I was in Paihia this year. I certainly wasn't disappointed!...
"Amazing experience with the rock cruise!!!! Thanks for having us! It's such an unforgettable experience, for those who hasn't try before,...
"Friendly crew, fun activities, meet new friends, kids were so enjoyed. Fishing, kayaking, hiking, snorkeling, you must experience this, we are coming back....
"As soon as we docked after 26 fun hours on The Rock, my usually screen-addicted 13 year old declared "I wish we'd had a whole extra day"....
All Reviews