Cloudy weather don't matter at The Rock NZ
---
Despite the waves, swell, chop and wind we had a great cruise with satisfied guests all around.
---
The weather was quite cloudy for cruising, but good thing The Rock Cruise always bring the sun wherever we go.
| | | | |
| --- | --- | --- | --- |
| Date: | Mar 28,2019 | Passengers: | 22 |
| Skipper: | Nic | Weather: | Sunny with a 0.5m Swell |
| Crew: | Jake, Austin, Joelle, Sable & Celia | Wind: | North East 15 knots |
| Overnight Anchorage: | Waipohutukawa bay | Snorkel Spot: | Palm Beach |
| Island Visit: | Palm Beach | Wildlife: | Snapper, Dolphins |
It was quite impossible to meddle with the fun spirit of our 22 passengers aboard. Young, high-spirited and adventurous; the crew knew exactly what they were in for the next 22 hours.
Our skipper Nick took us to Twin Lagoons for our overnight anchor. The views were spectacular along the Bay Islands. Refreshments and popcorn with a side of laughter were generously served. It was like seeing a rainbow when the Dolphins decided to grace us with their presence. The winds have finally settled and allowed us to enjoy the water. Snappers were caught, kissed and released back to the water.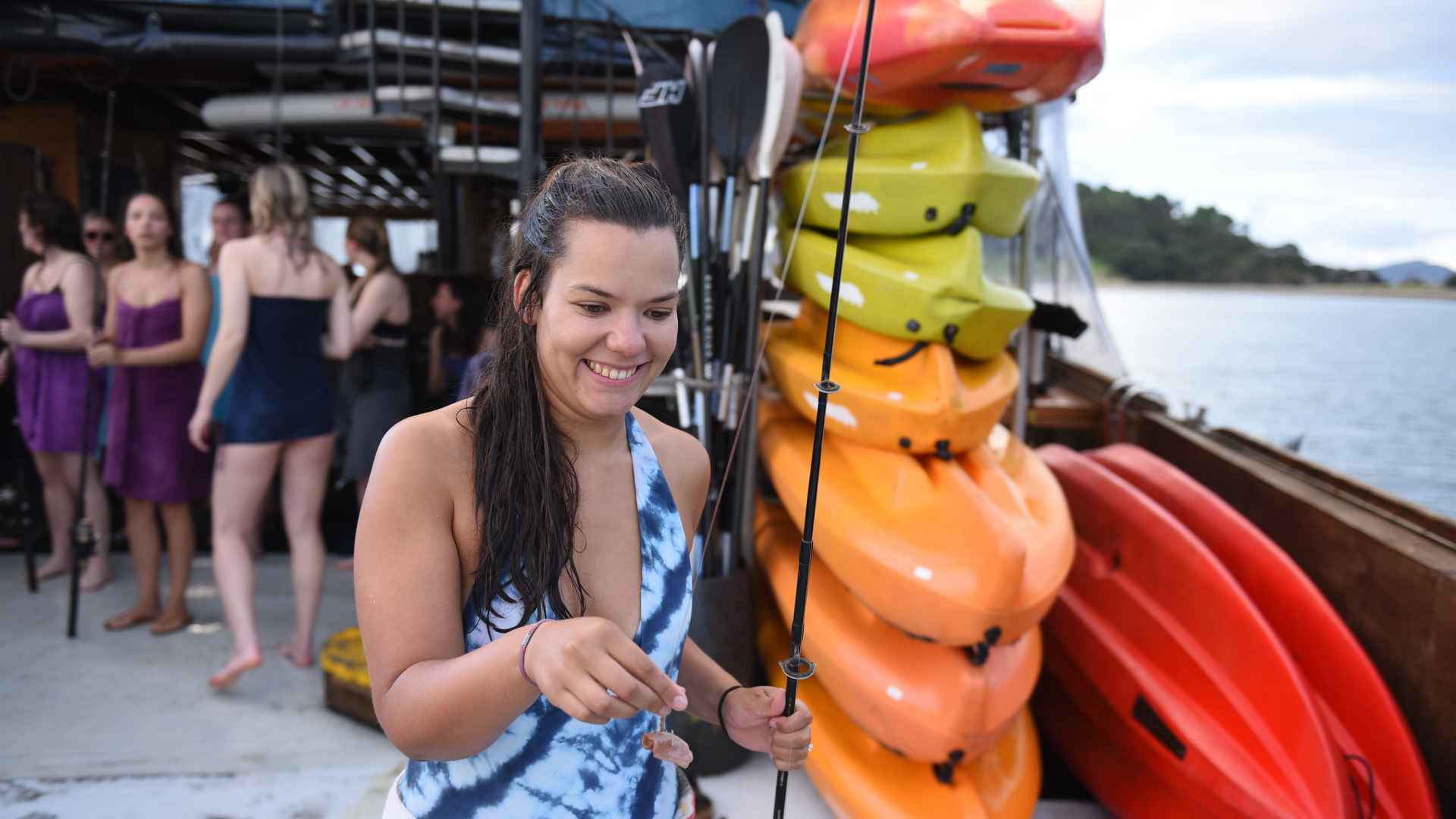 Our crew prepared dinner while everyone sat out on deck getting to know other guests better. With no professional culinary experience, our crew didn't fail to satisfy our growling bellies with a tasty dinner to regain our energy from all the swimming. The sky was clear and the illuminating light was perfect for night kayaking.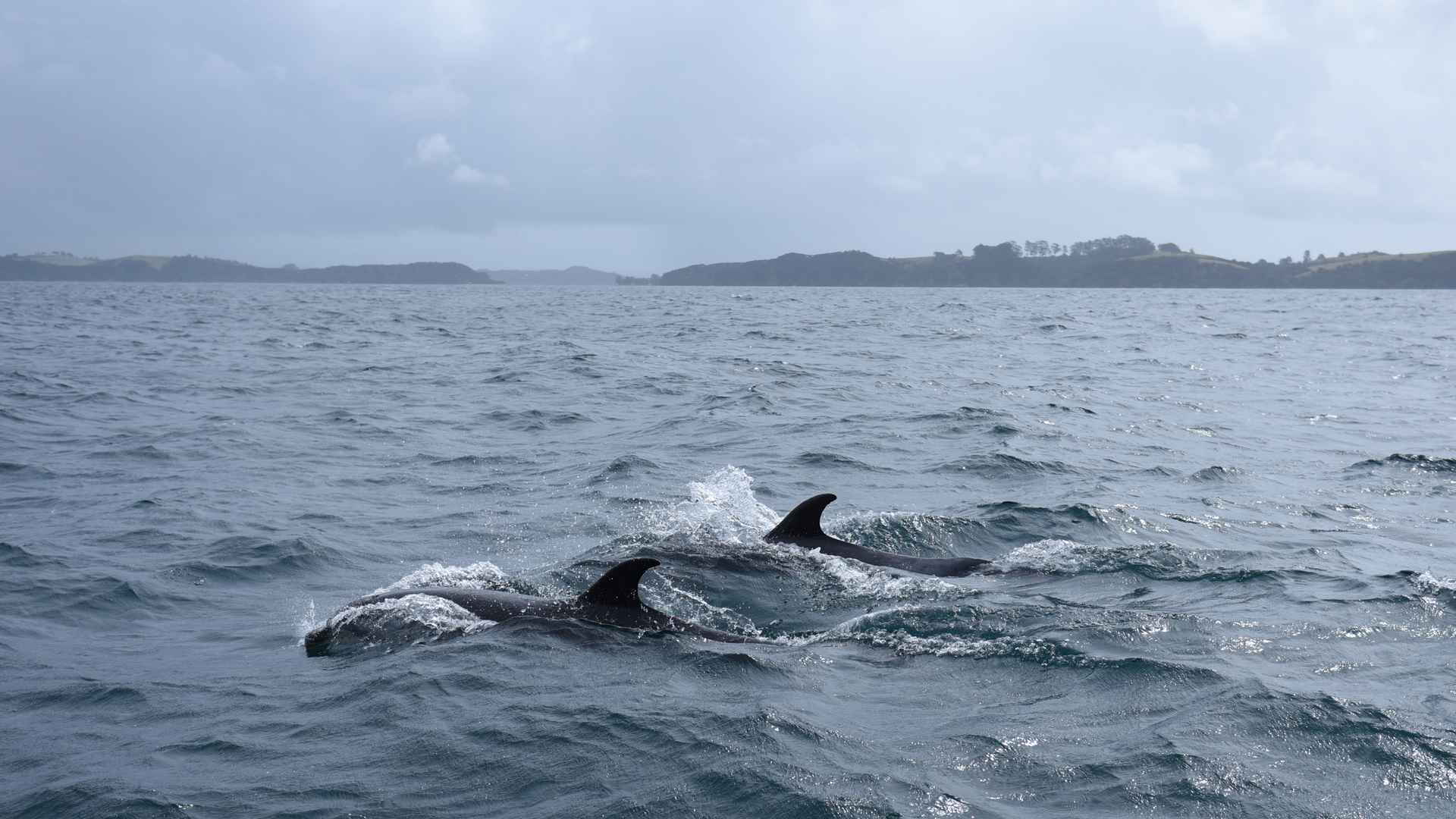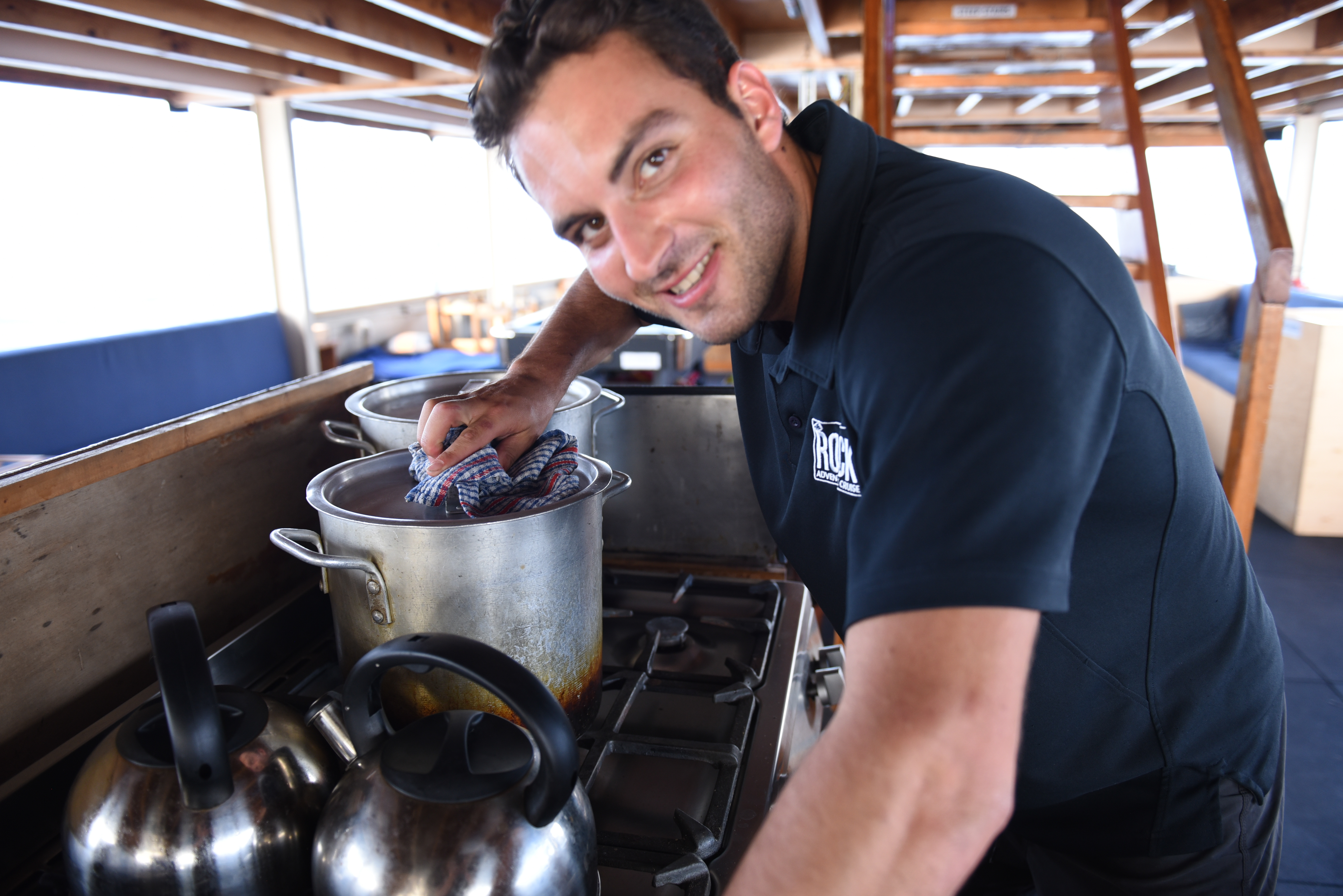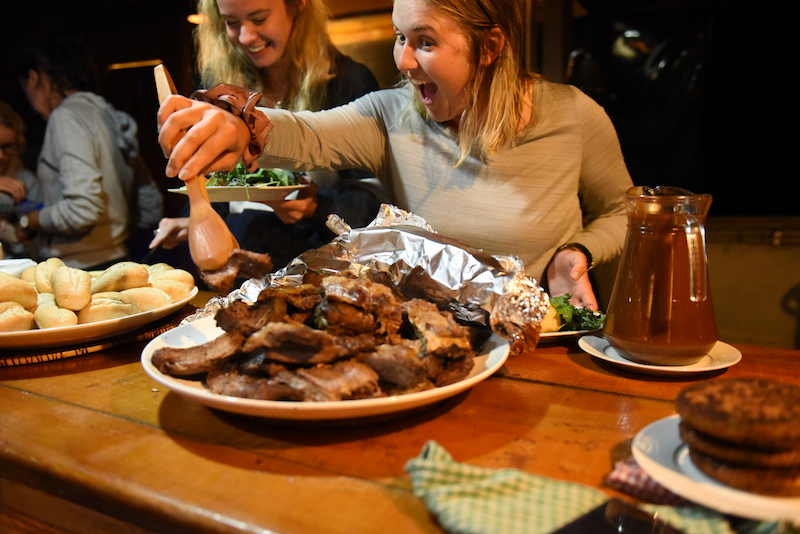 With a few rounds of drinks, the 2 groups grew intimate as the nightfall. Somebody took out Twister and everyone got a chance to relive their childhood only better because this time it was on board The Rock's quirky boat.
Morning came in sneaking up on us, after breakfast, we headed to Palm Beach for more exploration and sun exposure. The passengers got a chance to see a Star Fish and Kina Shells to add to the marine life that they encountered underwater. More beach time was spent ashore the picturesque Palm Beach, something that we haven't done in a long time. Another successful cruise with satisfied guests all around.
Check out the video above to see snaps from this cruise!
"Awesome crew!!! Highly recommend The Rock Adventure!! Had our brothers surprise birthdays and the crew were ON!!! Views for days!! Loved the whole trip!!"
"As soon as we docked after 26 fun hours on The Rock, my usually screen-addicted 13 year old declared "I wish we'd had a whole extra day"....
"Friendly crew, fun activities, meet new friends, kids were so enjoyed. Fishing, kayaking, hiking, snorkeling, you must experience this, we are coming back....
"Sea adventure, Fun activities and hiking... Complete package.. All seasons... Highly recommended... Awesome crew and magnificent skipper... For young and...
"This is a highly recommended cruise. The staff are welcoming and friendly that you don't feel you are among strangers. The Skipper Jonny is a gem of a...
All Reviews