Charming Cruise Around the Bay of Islands at Autumn
---
Catch the sun and enjoy the great outdoors in the Bay of Islands at autumn
---
Wonderful time cruising through the Bay of Islands in Autumn
Video Credit: Celia Chalmers
Skipper's Report:
| | | | |
| --- | --- | --- | --- |
| Date: | April 19, 2019 | Passengers: | 13 |
| Skipper: | Timo | Weather: | SE tending East 10-20 |
| Crew: | Austin, Sabelle, Joelle & Celia | Wind: | Cloudy with odd shower breaking up into blue sky |
| Overnight Anchorage: | Paradise Bay | Snorkel Spot: | Waewaetorea reef |
| Island Visit: | Roberton Island | Wildlife: | Stingray, Dolphin, Fantail, Snapper |
We all know summertime is the most popular season to hit the Bay of Islands. The silver lining is that the Bay of Islands in autumn isn't as crowded during summer time. The calmness of the sea and the enclosing islands possess a particular charm in itself. Majority of the tourists flock and come down to the North to see the Bay of Islands in all its glory on the months of December, January and February.
For those who won't be able to visit during summer, feel free to come during March to May before it gets seriously cold at Winter. You can still catch the sun and enjoy the great outdoors minus the awful sunburn. There's quite a lot of activities to do in Auckland, New Zealand during Winter aside from the infamous Bay of Islands.
Last weekend, 13 cruisers joined us at The Rock, NZ for an overnight cruise. We welcomed new friends with diversity coming all the way from Germany, South Korea and a bunch of Kiwi locals from Auckland. It was a little cloudy in the beginning but it eventually cleared out and the blue skies graced us with its presence. It was a perfect autumn weekend.
Everyone, young and old; had a lovely time dusk fishing at Paradise Bay, snorkelling at Waewaetorea reef and observed the breathtaking view atop Roberton Island. The dinner feast was a success, everyone enjoyed the Kiwi cuisine prepared by The Rock crew. After dinner, we bonded by the fireplace with the calming sound of the ocean playing in the background.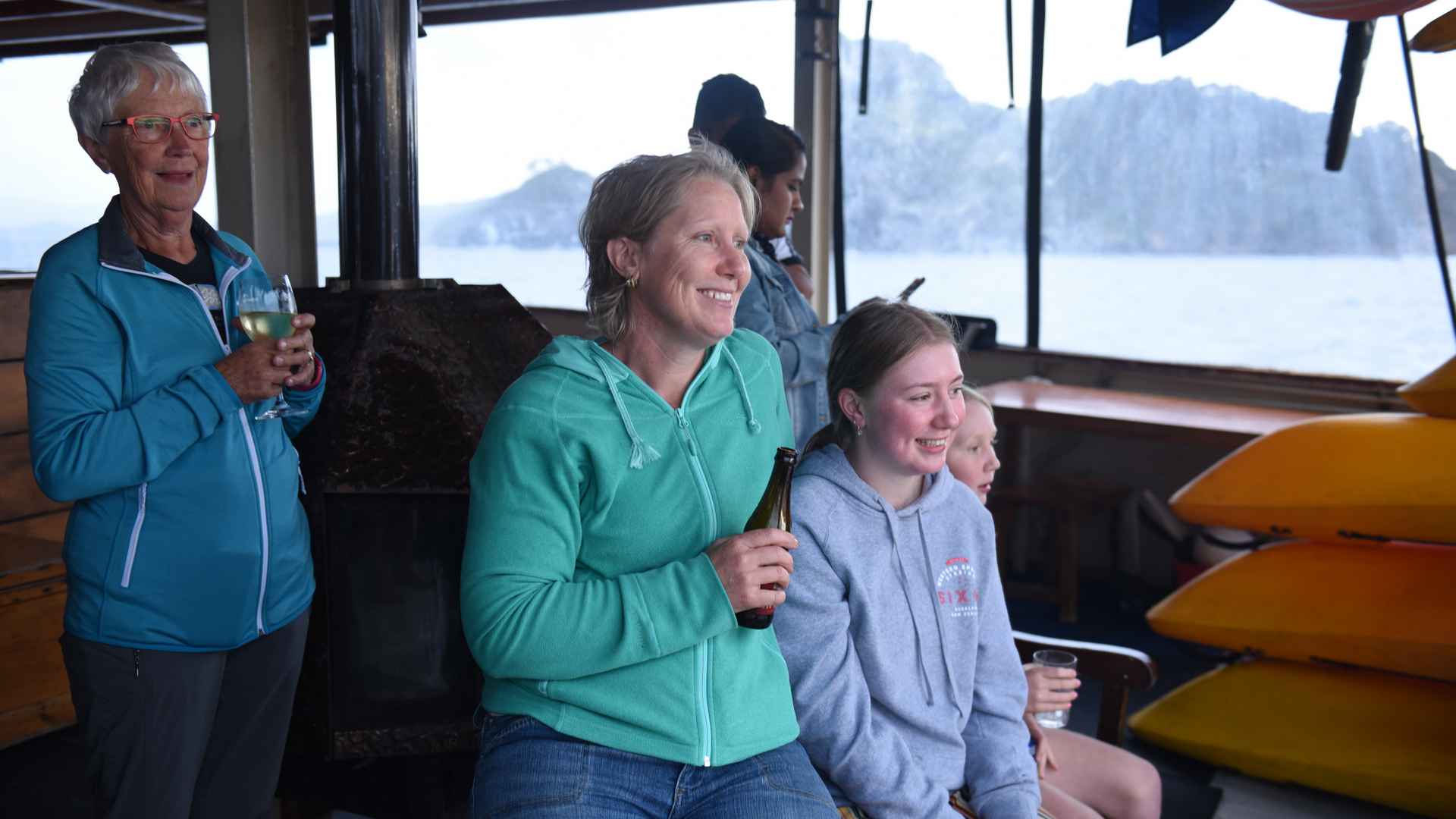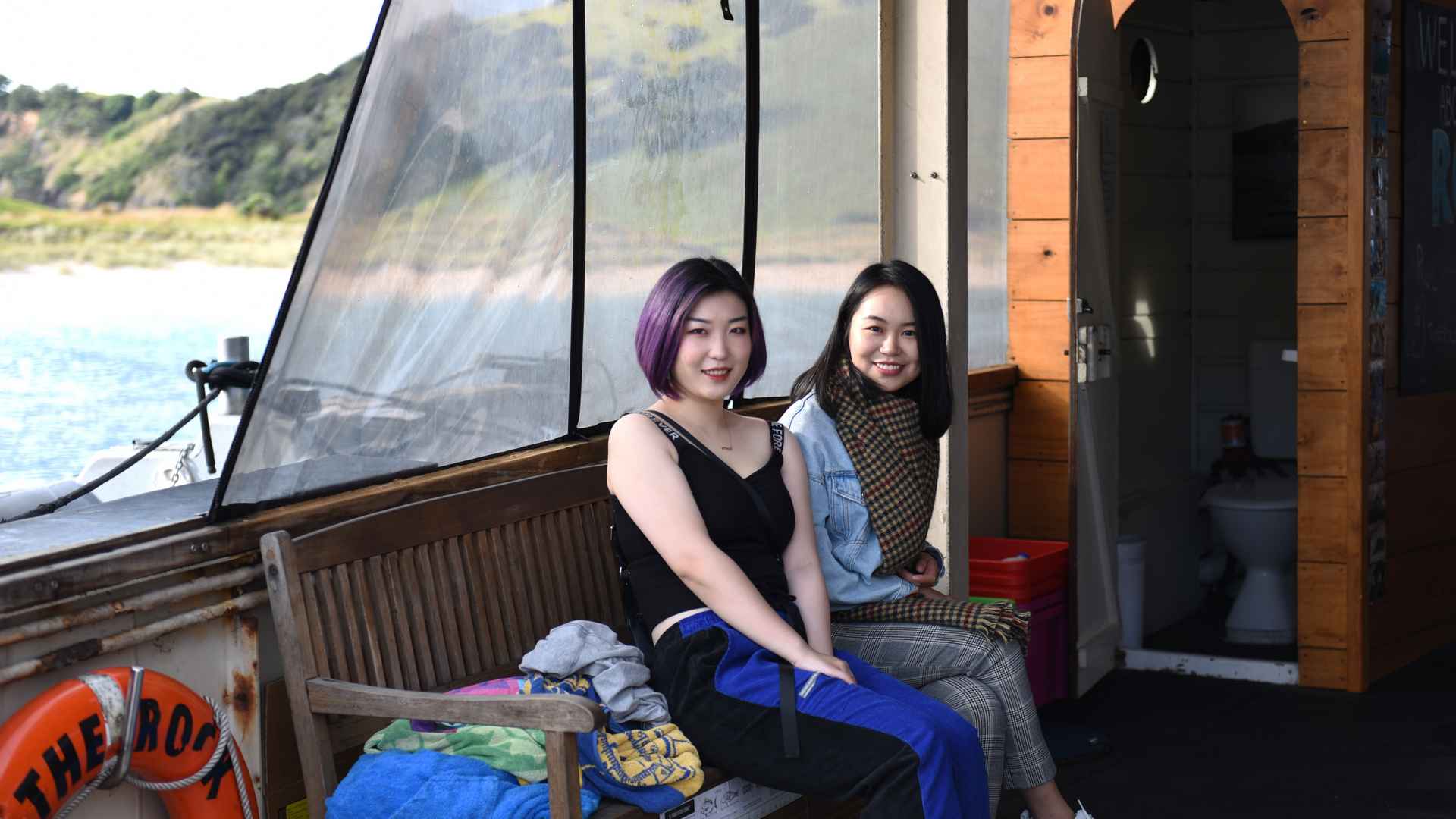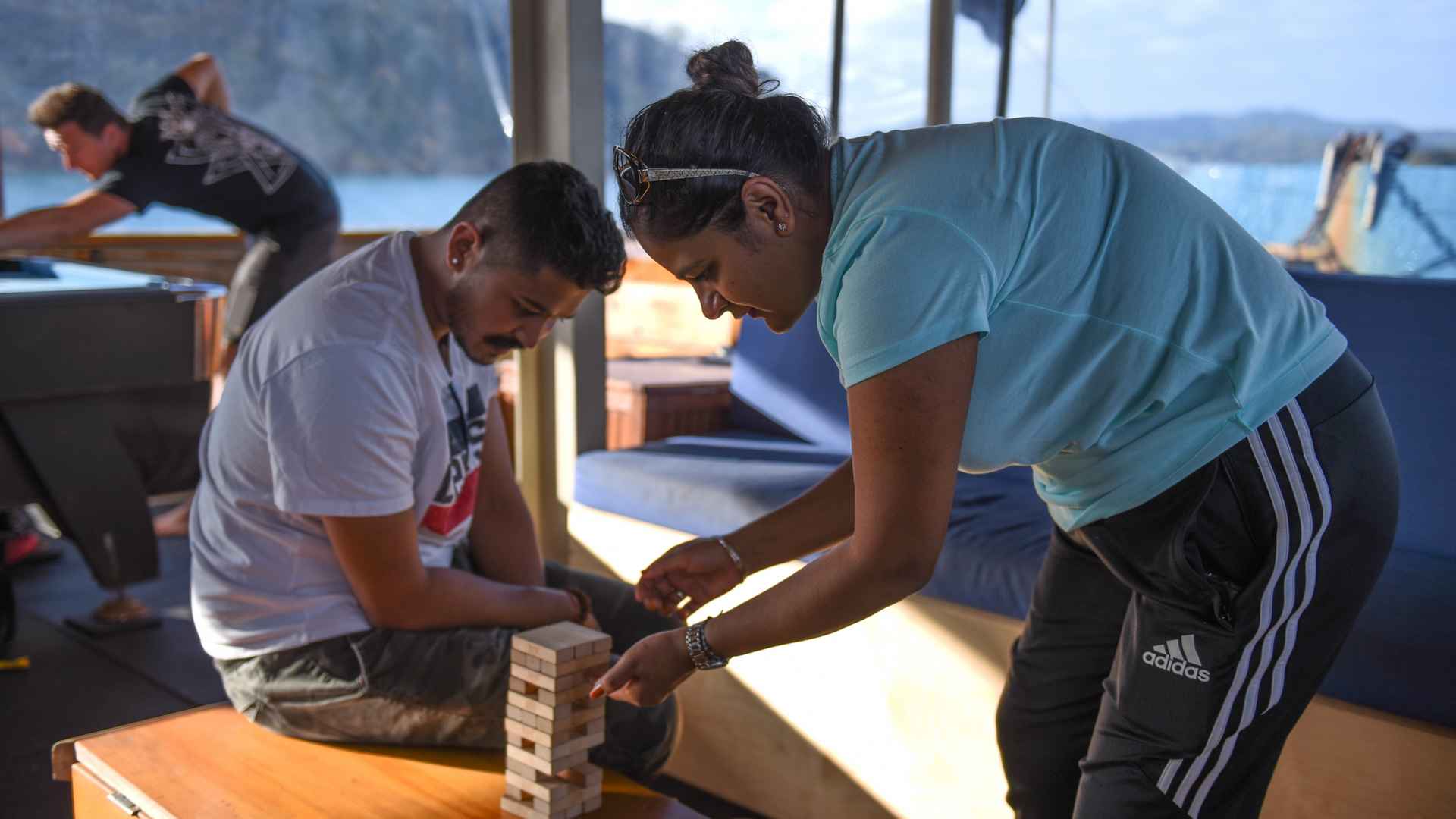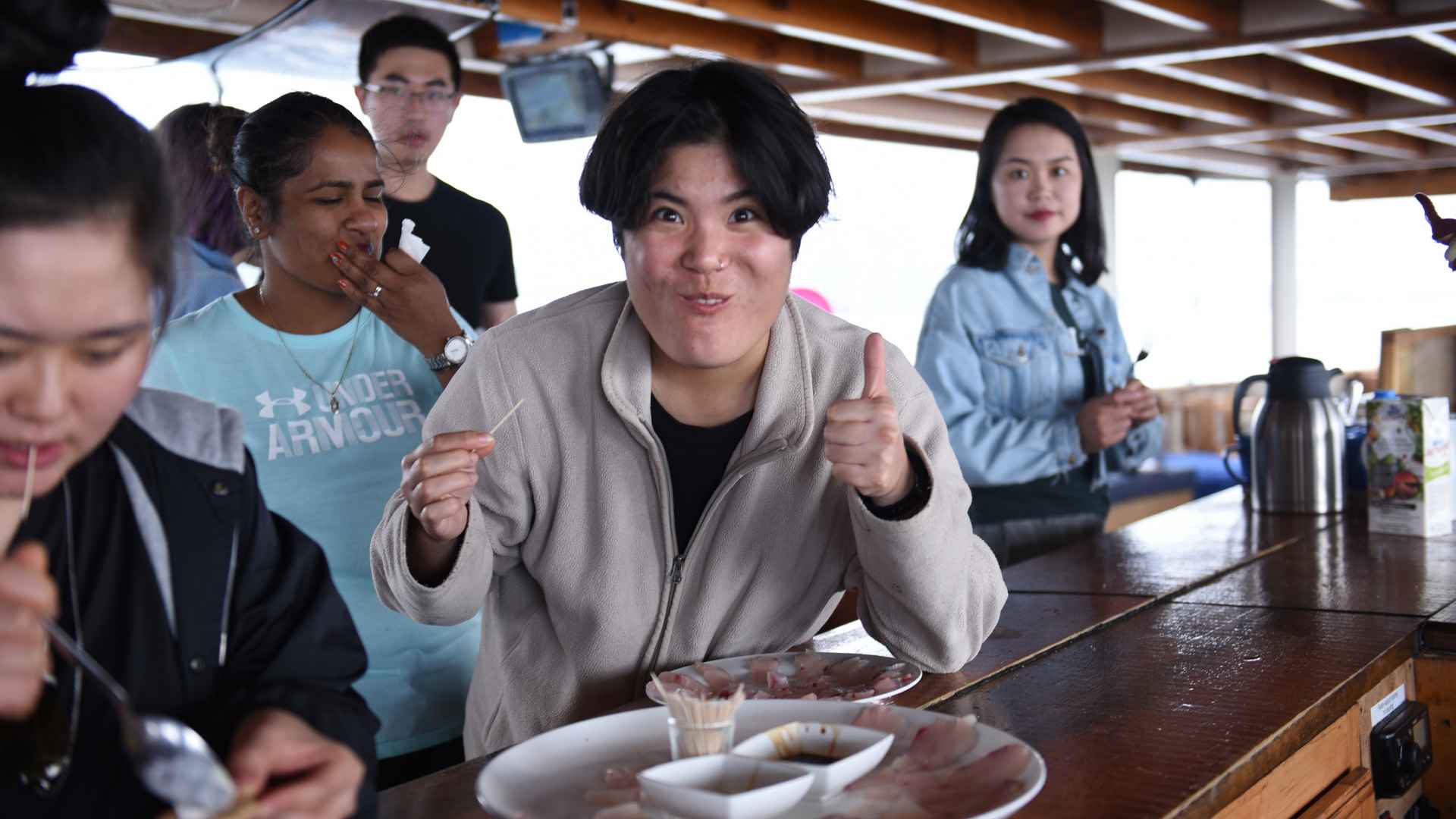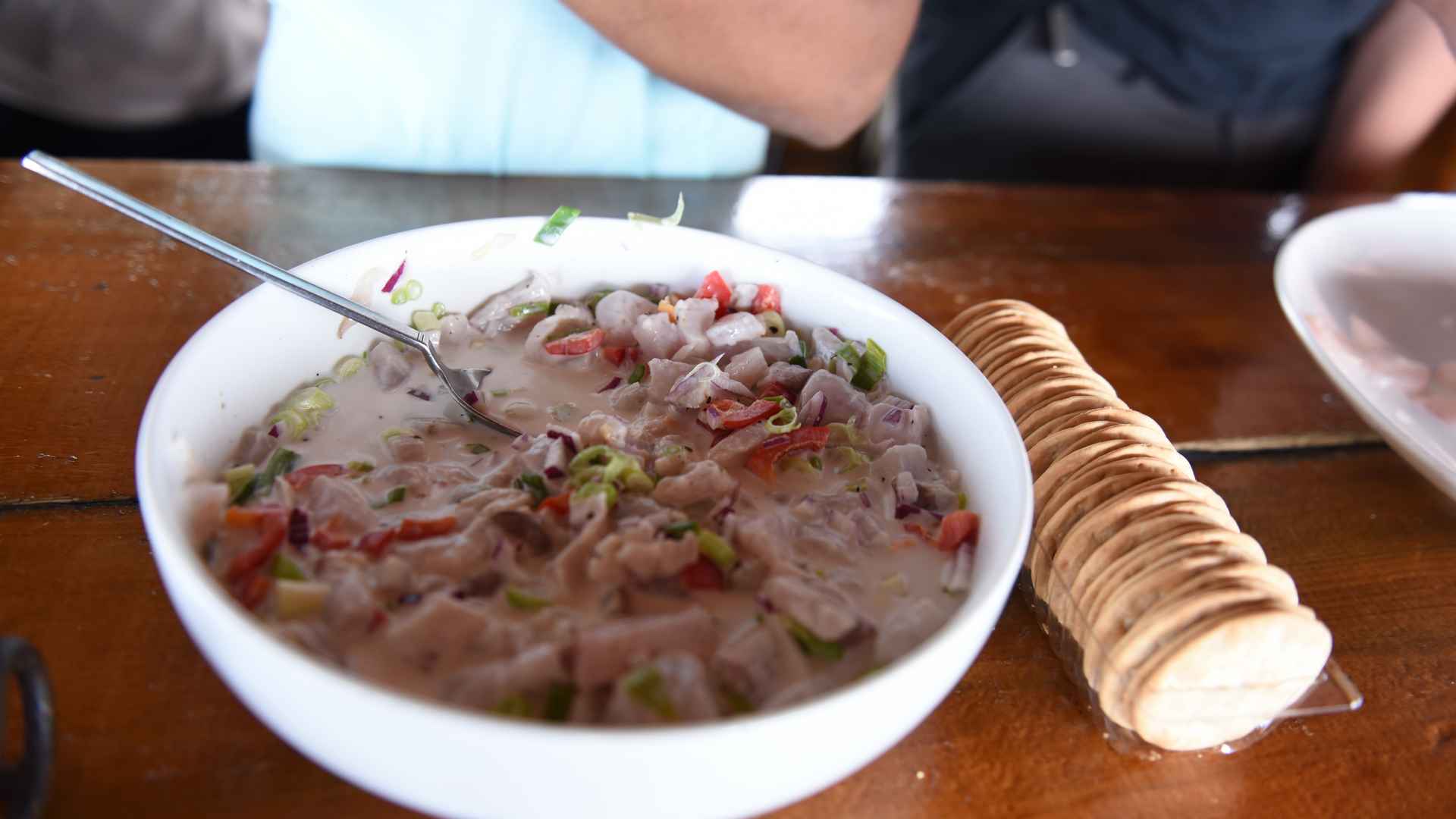 On our way back to Paihia port, a familiar feeling hits me. It was hard to believe that all those things only happened overnight. It felt like we've been old friends with everyone on the cruise from different walks of life.
Want to find out more about this cruise? Check out the video above!
"Amazing experience with the rock cruise!!!! Thanks for having us! It's such an unforgettable experience, for those who hasn't try before,...
"I went on the Rock about 6 years ago and had fantastic memories so decided to return when I was in Paihia this year. I certainly wasn't disappointed!...
"As soon as we docked after 26 fun hours on The Rock, my usually screen-addicted 13 year old declared "I wish we'd had a whole extra day"....
"We chartered The Rock for our engagement party and it was hands down the best 3 days of our lives. Jonny, Liam, Harley, Erin and all the crew were a gift!...
"Spent three days on the boat with friends and had an incredible time! The Rock has good food to keep you fueled for the wide range of activities -...
All Reviews