Best Memories Cruising the Bay of Islands
---
Take a glimpse of our best moments shared cruising at The Rock Adventure Cruise
---
Our 22-hour journey at The Rock Boat Adventure Cruise
| | | | |
| --- | --- | --- | --- |
| Date: | Mar 21, 2019 | Passengers: | 29 |
| Skipper: | Timo | Weather: | Cloudy with overnight rain clearing |
| Crew: | Max, Maddy, Jess, Luca | Wind: | E 10-15 |
| Overnight Anchorage: | Paroa | Snorkel Spot: | Palm Beach |
| Island Visit: | Roberton Island | Wildlife: | Bottlenose dolphins as heading out just passing tapeka point. |
The weather was a little cloudy on our way to pick up the guests from Pahia port. We welcomed a total of 29 guests of different groups visiting the Bay of Islands for the first time. Some of our guests have been travelling from the US and have booked months prior to the cruise day. Others are kiwi locals touring different parts of Northern New Zealand who booked their overnight cruise a few days prior to their trip on our website. It was nice to host group with different characters, surely gave us the impression of an exciting overnight cruise ahead.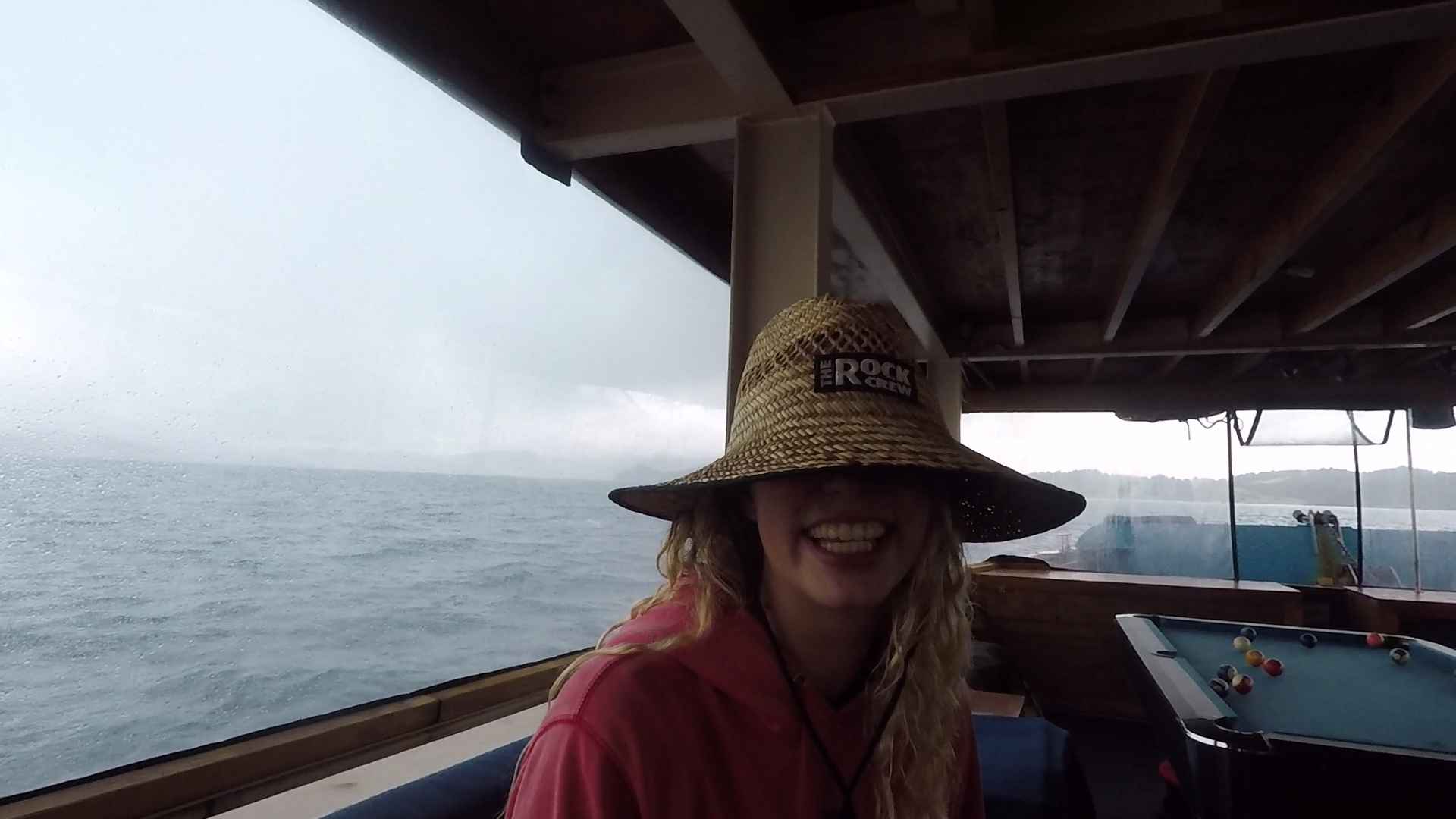 After lodging their bags in their respected cabins, our guests started to feel relaxed by the lounge. To officially kick things off. The crew gathered the guests and explained gave a brief introduction about our story at The Rock. We shared a little bit of the Bay of Islands history, the Tiaki promise, and of course the various fun activities that everyone was looking forward to.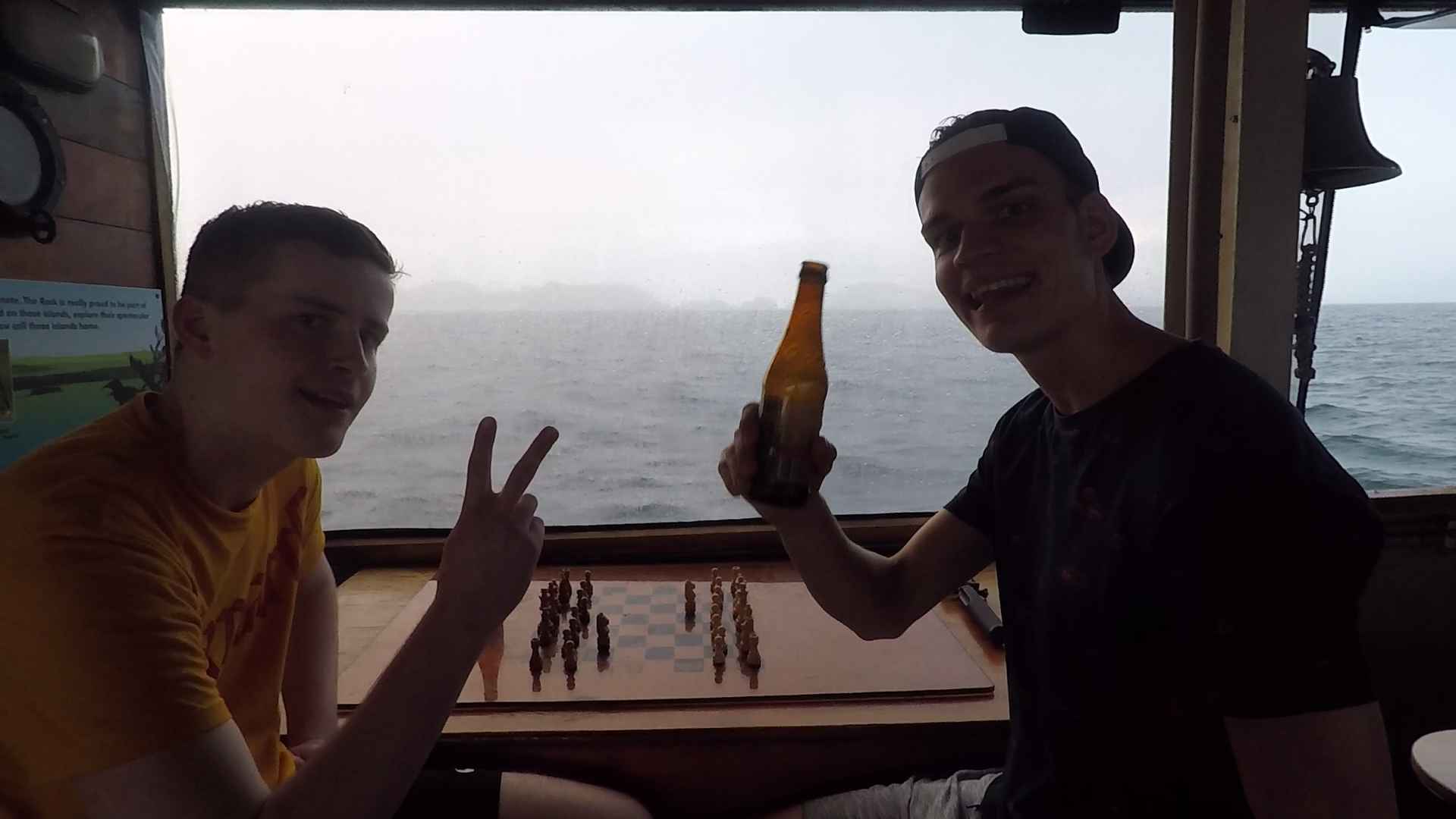 We finally arrived at our overnight anchorage at Paroa bay. The crew prepared the bait and fishing rods for our dusk fishing activity. Dusk fishing is highly preferred as compared to sunrise fishing here at The Rock. We surely love fishing in this Northern part of New Zealand. Here in the Bay of Islands, we are blessed with beautiful coastlines to enjoy. A dream for every adventure lovers out there.
The first few hours on The Rock was truly entertaining we hardly noticed it was already time for supper. The crew prepared a delicious dinner buffet for the guests. Dining on a cruise accompanied with friendly faces turned out to be a fun intimate evening.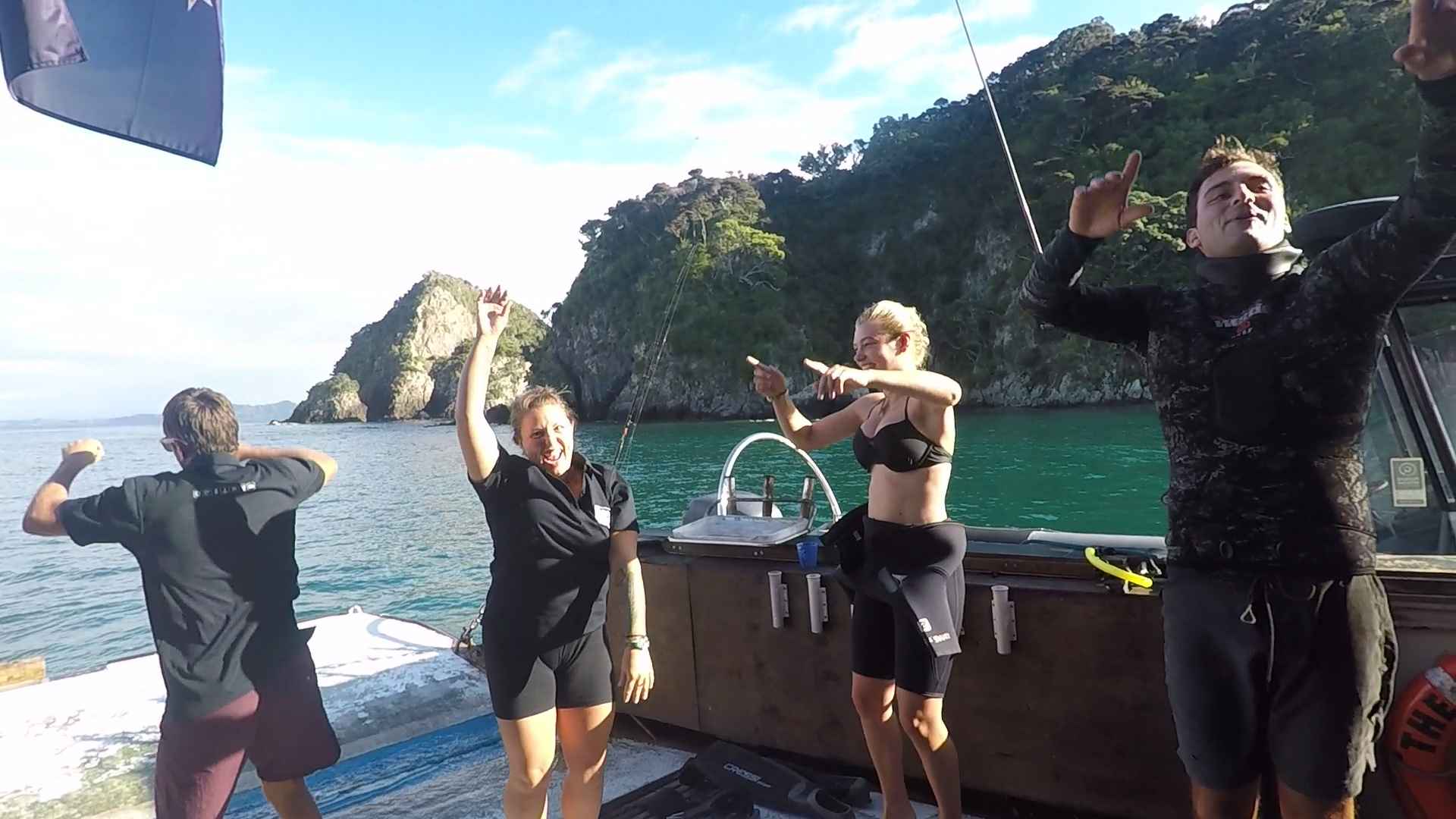 The next day our skipper Timo rang the breakfast bell as a sign for us to get ready for the new day ahead. After we have fully rested and recharged, everyone gathered to do a warm-up before the snorkelling activity. Upon reaching our snorkelling destination, Palm Beach guests started to put on their snorkelling gears. Stoked and couldn't hide their excitement to explore the marine life underwater.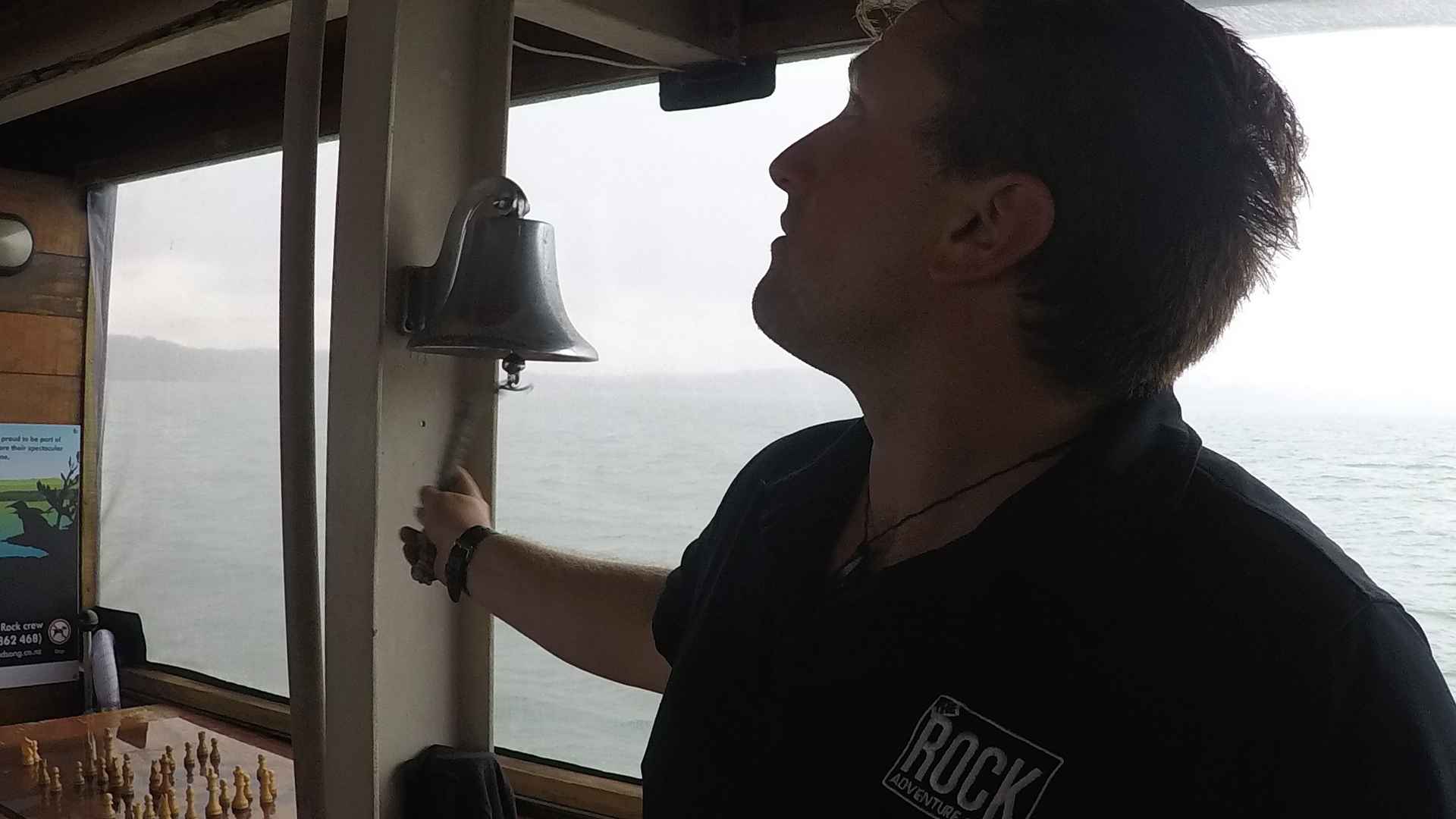 Snorkelling at Palm beach proved to be spectacular. The guests got a chance to get up close and personal with different types of fishes. They also got a chance to feed them underwater and pick up some Kina shells or Kai Moana.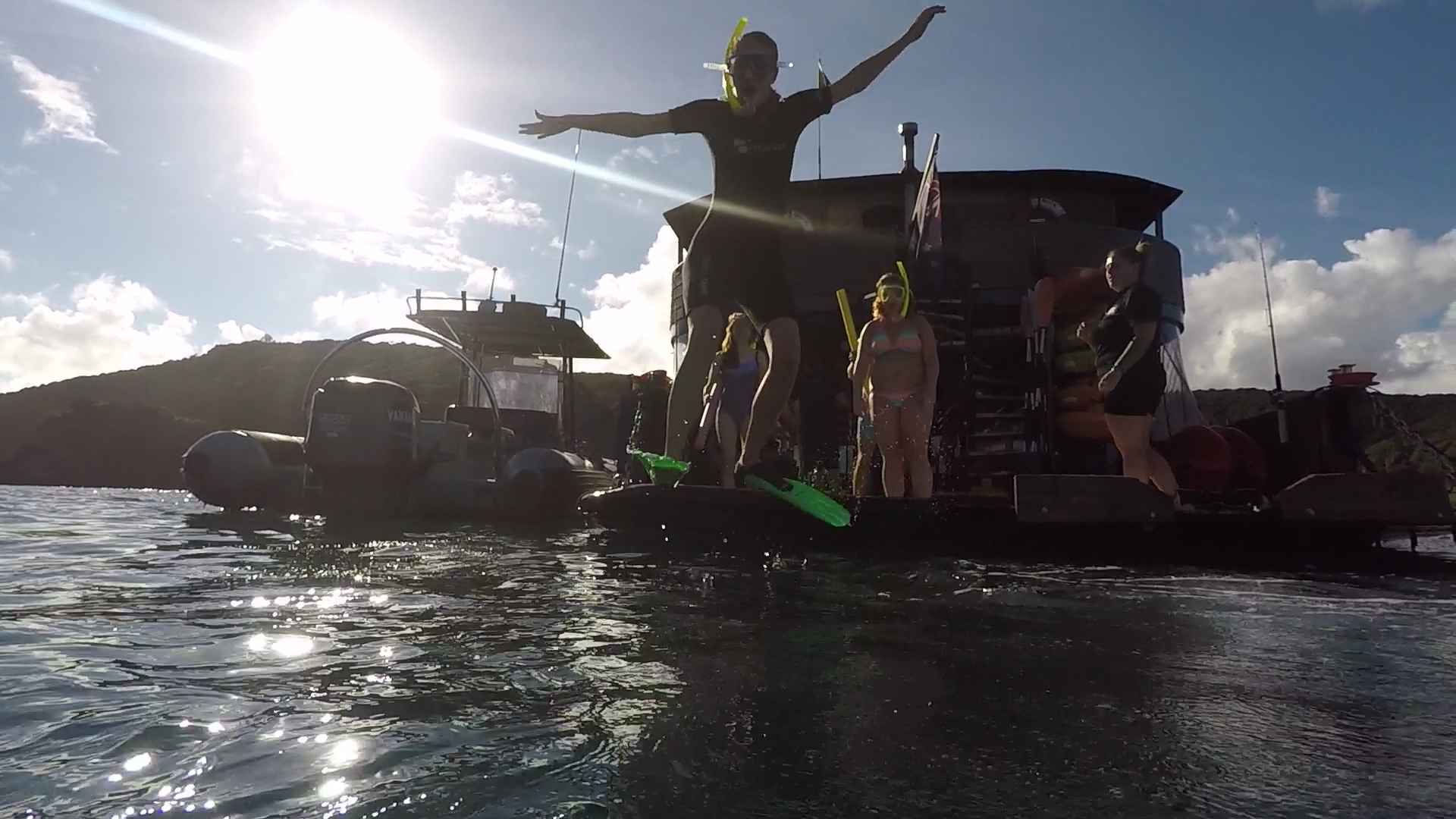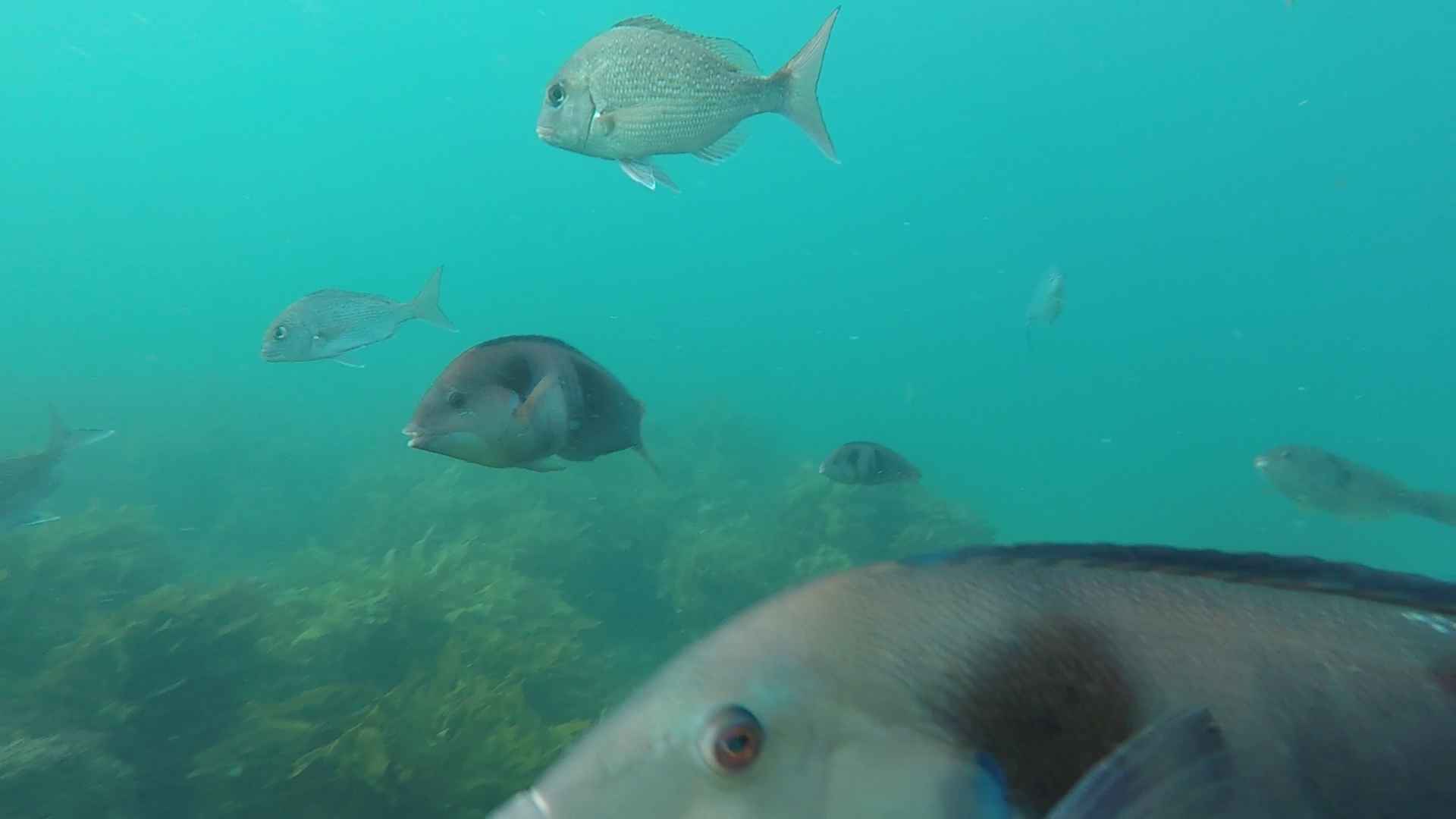 Roberton Island was next on our itinerary. We anchored a few meters nearby the coast of Roberton Island. The guests had the option to either kayak or paddleboard their way to shore. Another highlight for this 22-hour cruise was making it to the top of Roberton Island and see the beautiful Bay of Islands in all its glory.
Do watch the video above to see more about our wonderful experience at The Rock Adventure Cruise!
"Thank you so much for the amazing experience! We have enjoyed our cruise so much! Kids are so happy and as too! We have learned so much within two days!...
"I went on the Rock about 6 years ago and had fantastic memories so decided to return when I was in Paihia this year. I certainly wasn't disappointed!...
"Spent three days on the boat with friends and had an incredible time! The Rock has good food to keep you fueled for the wide range of activities -...
"We chartered The Rock for our engagement party and it was hands down the best 3 days of our lives. Jonny, Liam, Harley, Erin and all the crew were a gift!...
"Friendly crew, fun activities, meet new friends, kids were so enjoyed. Fishing, kayaking, hiking, snorkeling, you must experience this, we are coming back....
All Reviews