Amazing cruise and wildlife experience at The Bay of Islands
---
Lots of unexpected surprises were in-store on this cruise! Totally stoked everyone.
---
Such an amazing cruise and wildlife sighting at the Bay of Islands New Zealand
Video Credit: Celia Chalmers
| | | | |
| --- | --- | --- | --- |
| Date: | April 5, 2019 | Passengers: | 12 |
| Skipper: | Timo | Weather: | Fine with building clouds, residual swell 1.5 m northerly |
| Crew: | Sable, Austin & Celia | Wind: | East going South 10-20 knots |
| Overnight Anchorage: | Electric Bay | Snorkel Spot: | Palm Beach |
| Island Visit: | Roberton Island | Wildlife: | Dolphins, Penguins, Snapper & Kina Shell |
Skipper's Report

It was 5:25 pm when we deported Paihia port, head-count was a total of 12 passengers, one big group of young individuals joined by another young at heart solo traveler all the way from Canada. The view of the bay while out in the water aboard The Rock is breathtaking. Everyone was excited to try out the Rock Adventure Cruise set of activities in store for the next 22 hours as we cruise through the Bay of Islands.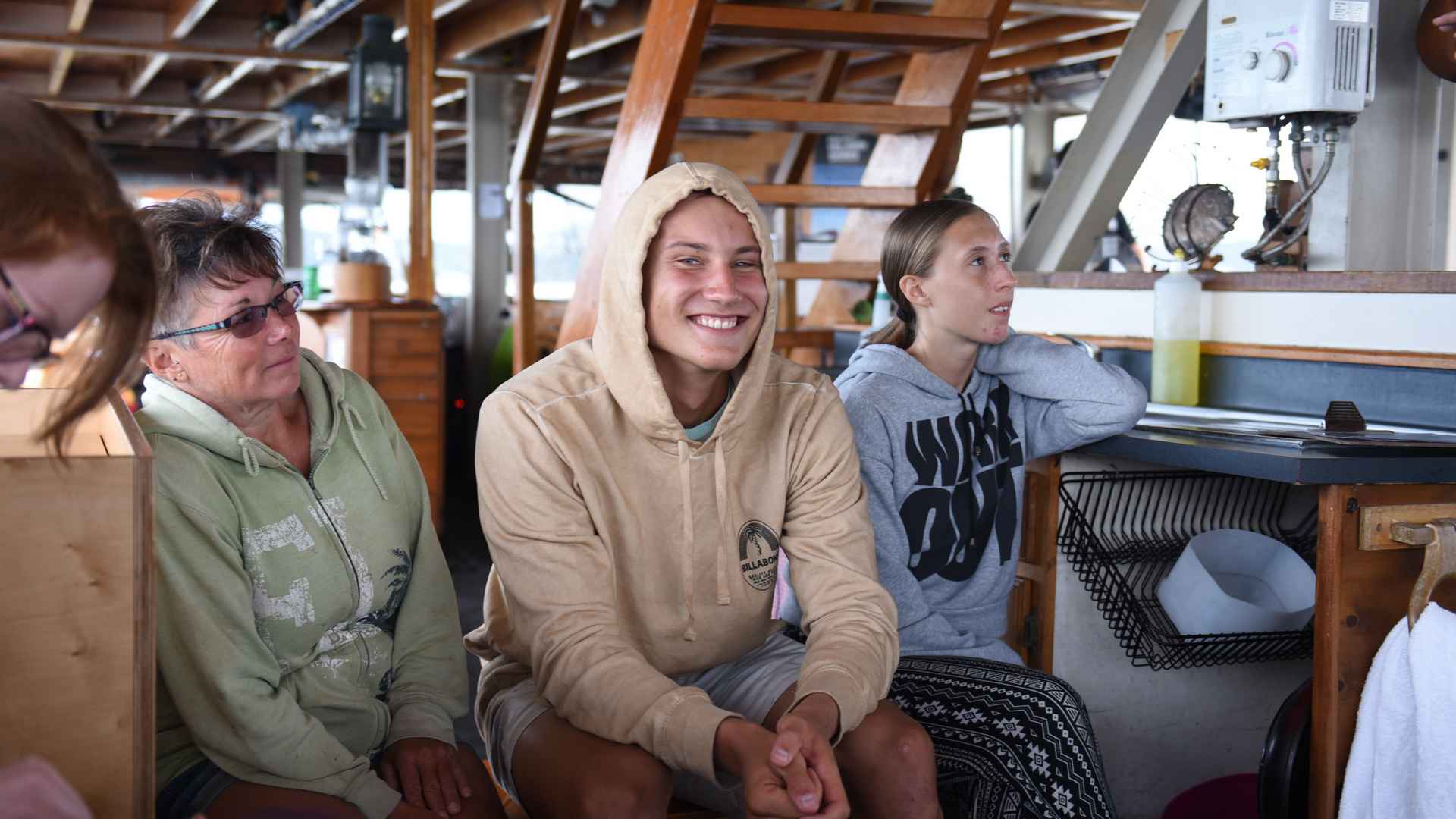 The weather was perfect as we approached Electric Bay as our chosen spot for an overnight anchorage. Everyone was down to take a dip in the water and snorkel down the sea to get a glimpse of the local marine life. The guests were lodged comfortably in our cabins which served as the perfect choice of accommodation in the Bay of Islands for the night.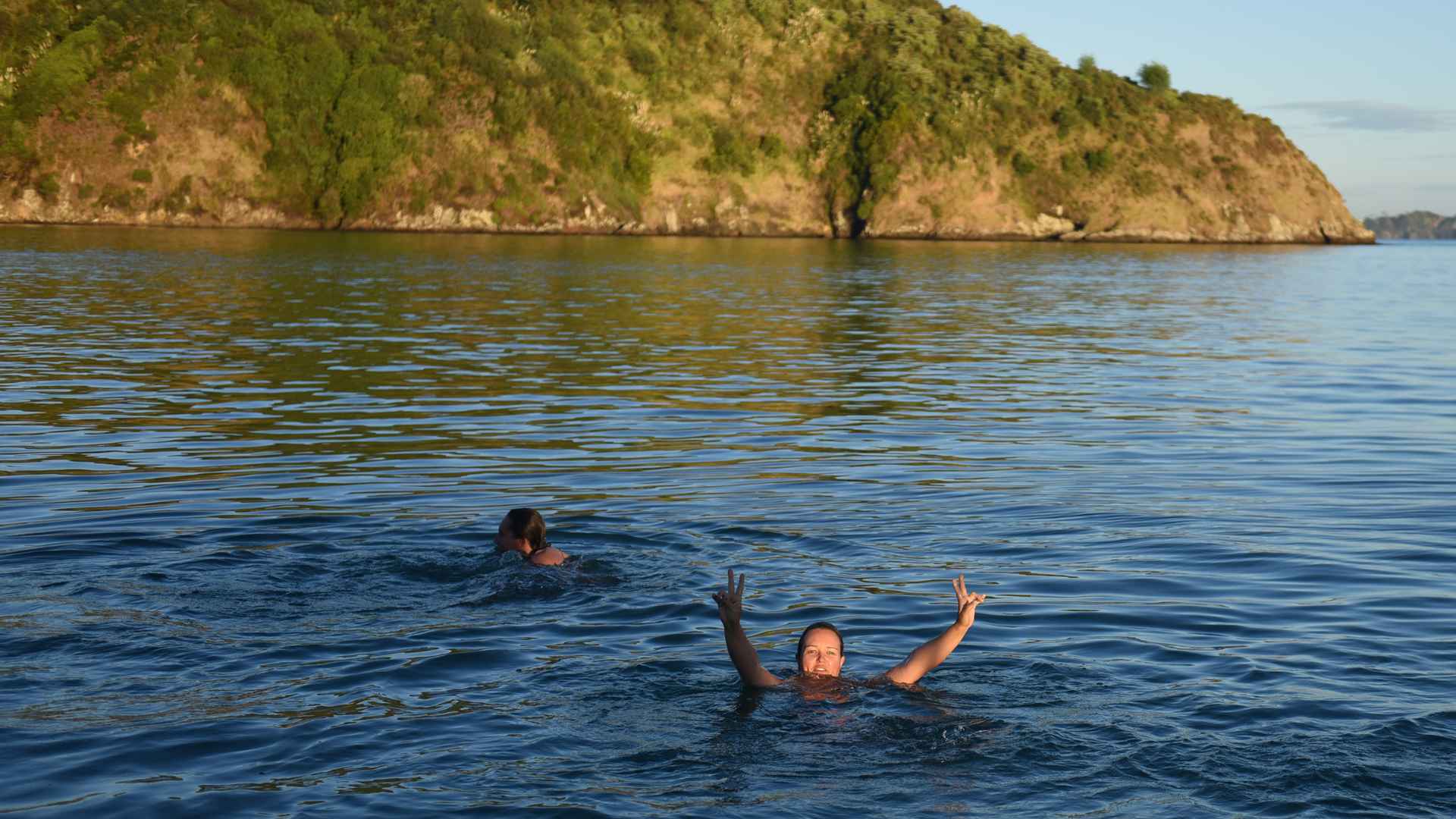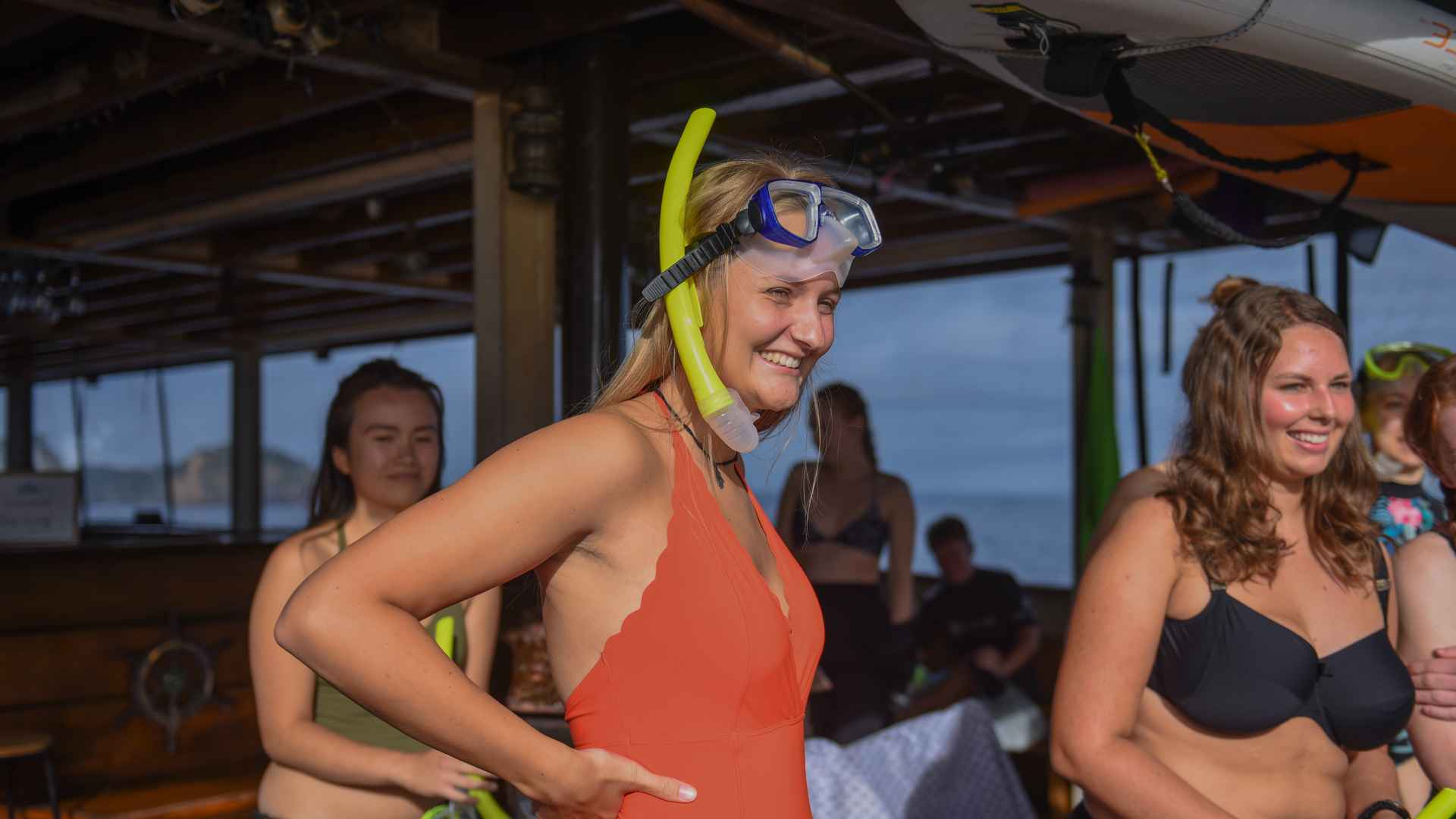 When the night time came, we set up our kayaks for a chance to experience the bioluminescence bay. Fingers crossed we get everyone to see the magnificent phosphorescence in the Bay of Islands. To our much delight, it was one of the most stunning phosphorescence ever seen on The Rock according to our skipper, Timo. Still in awe of the stunning nature's beauty, and a little tired from the kayaking, we took a break and caught ourselves stargazing on such a magical night.
On our second day, we were greeted by a traditional Kiwi breakfast prepared by the crew. While we're still trying to soak in all the fun activities we've had, the other day, we couldn't hide the excitement for what's to come, we were also a little sad that the cruise is nearing its end.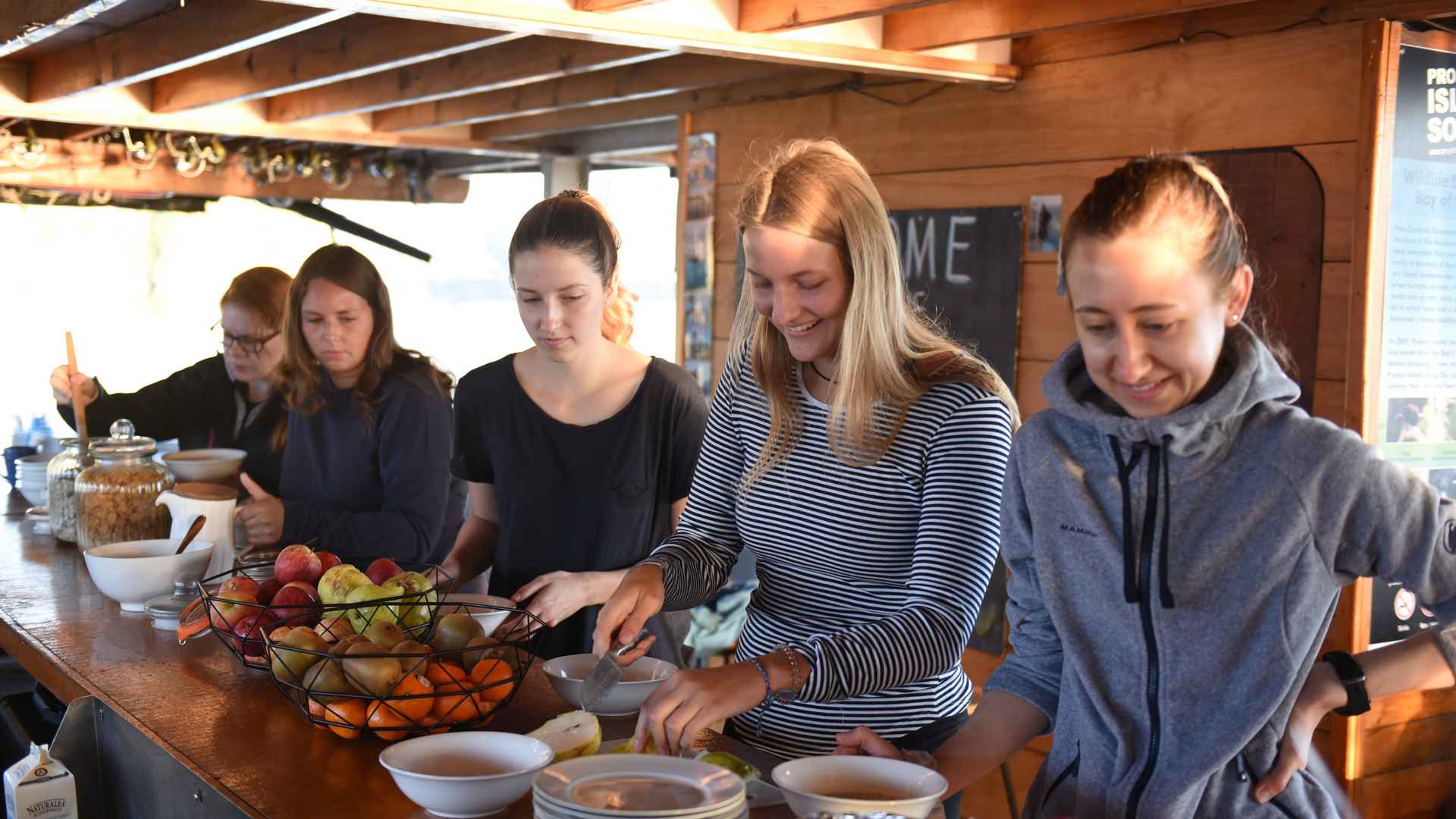 The view above Roberton Island is a must see for anyone going on tour at the Bay of Islands. It was nice to have a group that matched the energy of our crew, everyone was down to climb up and see the picturesque 360-degree view of the Bay of Islands. Another highlight from this trip was the 8 Bottlenose Dolphins and 4 penguins that greeted us along Tapeka Point. The dolphins chased us and gave us a show for a good 20 minutes, it was very nice to see those creatures swimming so happily in the water. Penguins and Dolphins, what an amazing day that was!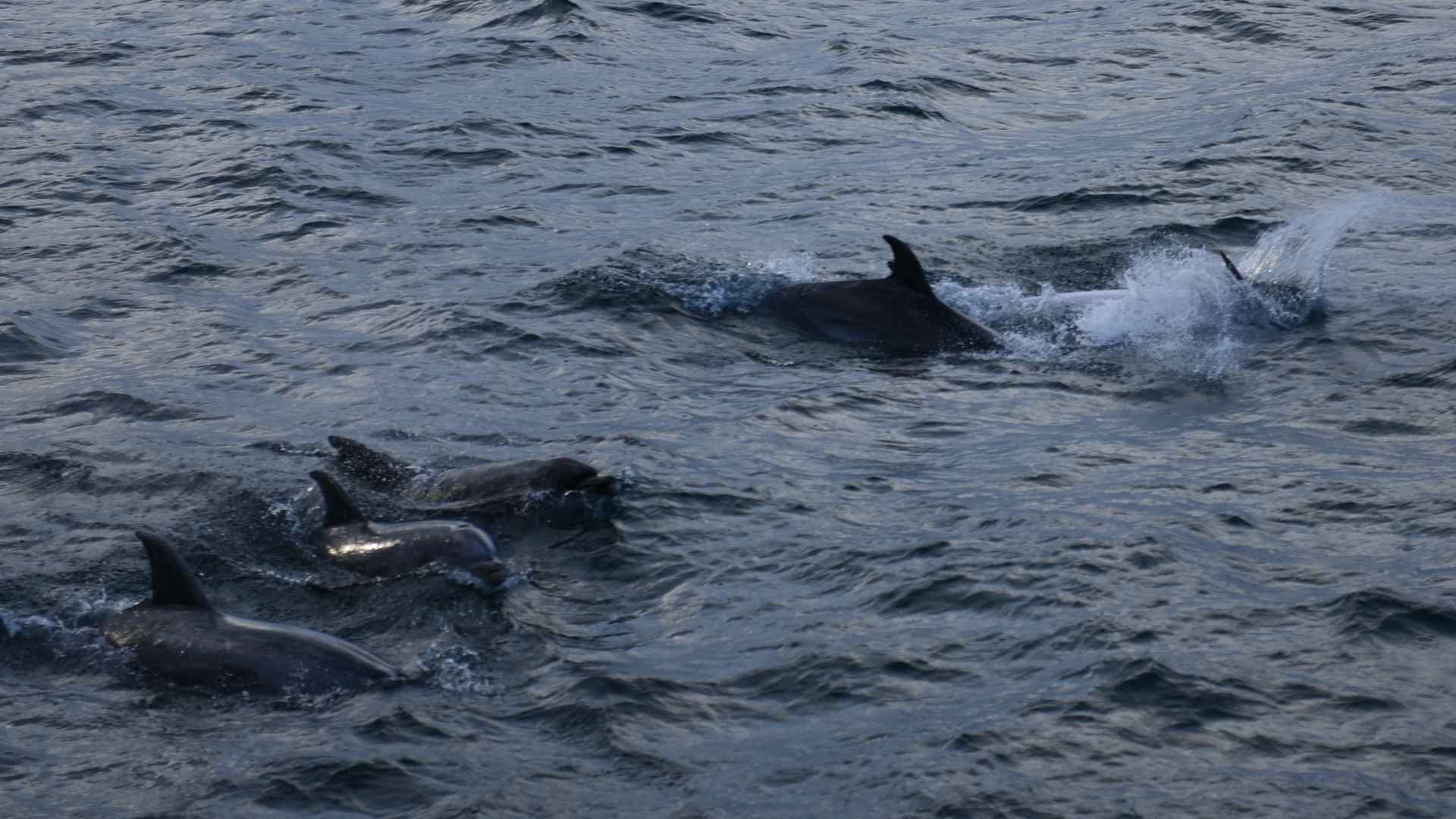 Hearts full, phone memory was full, bellies were full, Kina shots were served, such an amazing experience for everyone aboard The Rock Cruise Adventures. We hope our passengers gained tons of amazing experiences, more than tan lines, as we did on this trip. We're happy to be part of their stories to share when they return home from their holiday in Bay of Islands, New Zealand.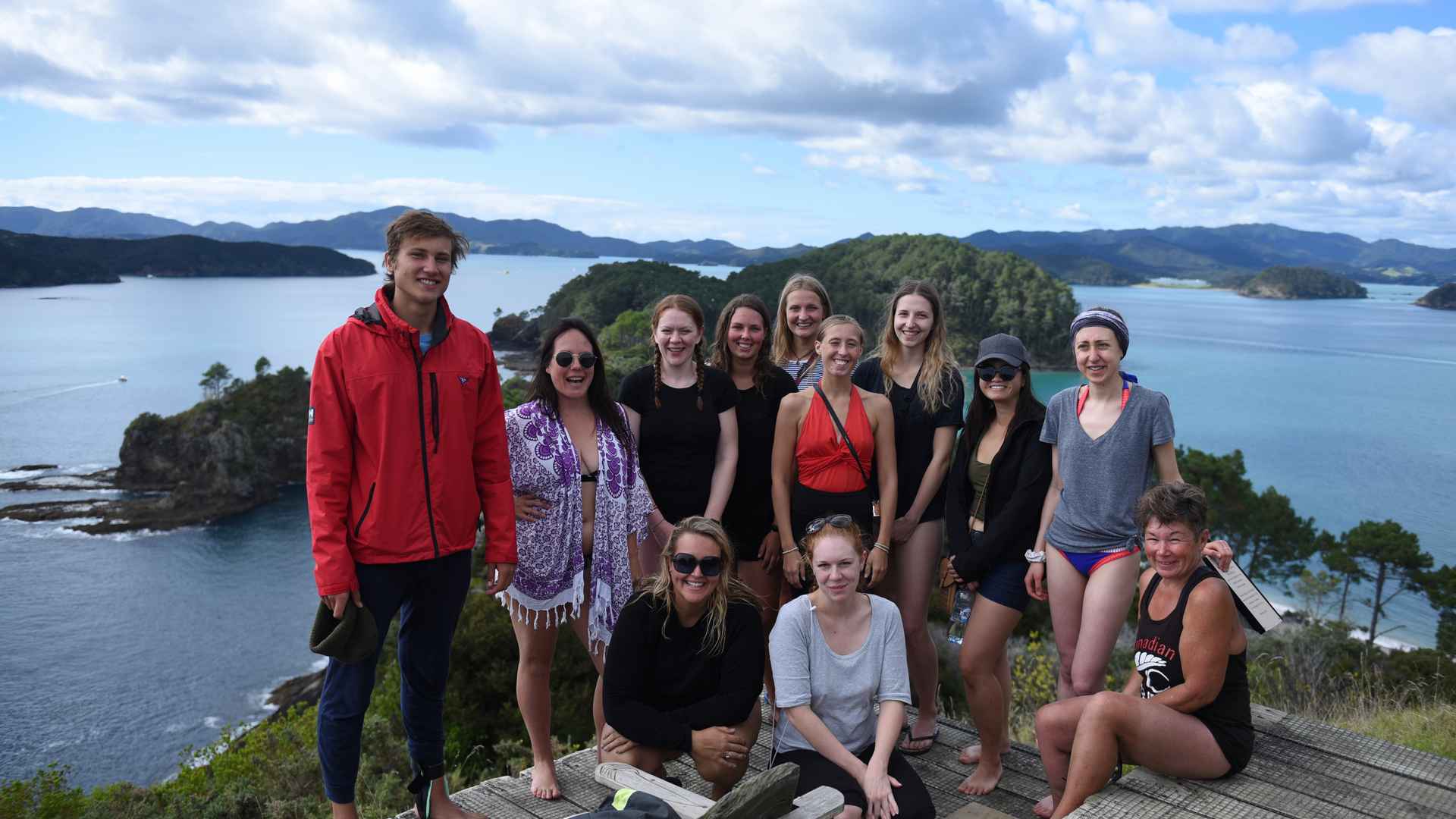 We hope to have a reunion with you guys soon, come aboard again with your families and loved ones! Repeat offenders are always welcome aboard.
P.S. Don't miss out on the video above to see most of our cruise highlights!
"The crew on The Rock are so friendly! The boat is an old ferry and has a lot of character. I'm sure there are plenty of other positive reviews, so...
"Anyone considering this, consider no more and just book it! This was one of my first experiences solo travelling up in the north after a tour and as...
"To start the crew aboard was absolutely fantastic and easy going. Just having them be the leaders of our stay made it very relaxed as if you were traveling...
"The entire tour from start to finish was incredible. There was a constant stream of activities and you could pick and choose what you wished to do. We shot...
"13/10 experience. Highly recommended for all ages and types of travelers. We all had a great time & are planning another trip soon."
All Reviews