Our Top 5 Bay of Islands Must Do's
---
With so many amazing things to do and see in the Bay of Islands, it was a struggle to make this list. We think we've done pretty well, what do you think?
---
The Bay of Islands is a magical slice of heaven only a few hours north of Auckland. This special place is loved by many visitors each year who come to admire the rugged and untouched beauty of the Islands. The Islands themselves will continue to flourish in the future due to a conservation initiative protecting the islands called Project Island Song. Here are our top 5 things to do if you are visiting the Bay of Islands – you won't regret it!

1) The Rock Adventure Cruise – it had to be our number 1! An action packed 22 hours that gives you the chance to experience the best of what the bay has to offer. From fishing the abundant marine life to snorkelling with it. You will be able to experience the bay from above and below the water, exploring the islands, kayaking and paddle boarding too. Spending 22 hours in the Bay and waking up surrounded by the islands is pretty special and great value for money.

2) Charlotte's Kitchen Restaurant and Bar - nestled in at the end of Paihia wharf, this beauty sits over the water and has views to die for. Relax and enjoy a cocktail and take your pick from their amazing menu while you gaze outside and watch the wildlife, the boats and ferries. We love a good pizza and they do gooood pizza! The best way to relax before departing for your cruise on The Rock

3) Scuba dive/snorkel Deep Water Cove. This protected marine reserve is an incredible place to see the marine life the bay has to offer. With the intentionally sunk Canterbury ship being a popular dive site. Deep water cove is known for its incredible visibility with the mast of the Canterbury being able to be seen from the surface at times at 20m down. If you don't want to scuba dive you can always snorkel the reefs where you can still see diverse and abundant marine life.

4) Visit Russell – Once known as The hell hole of the south pacific, Russell is now known as 'romantic Russell' and a popular destination for honeymooners and couples. With beautiful Long Beach and many restaurants, wineries and café's it's a great place to spend a day by catching the ferry across from Paihia or if you're up to it, you can walk the entire way around to Russell from Paihia.

5) Waitangi Treaty Grounds – A must do if visiting the Bay of Islands is to visit this historic location. You will be able to learn more about Maori culture and their rich history in the museum and through a tour of the stunning grounds. This is something you cannot miss if visiting the area, with a lot of New Zealand's most important historic events happening in this region.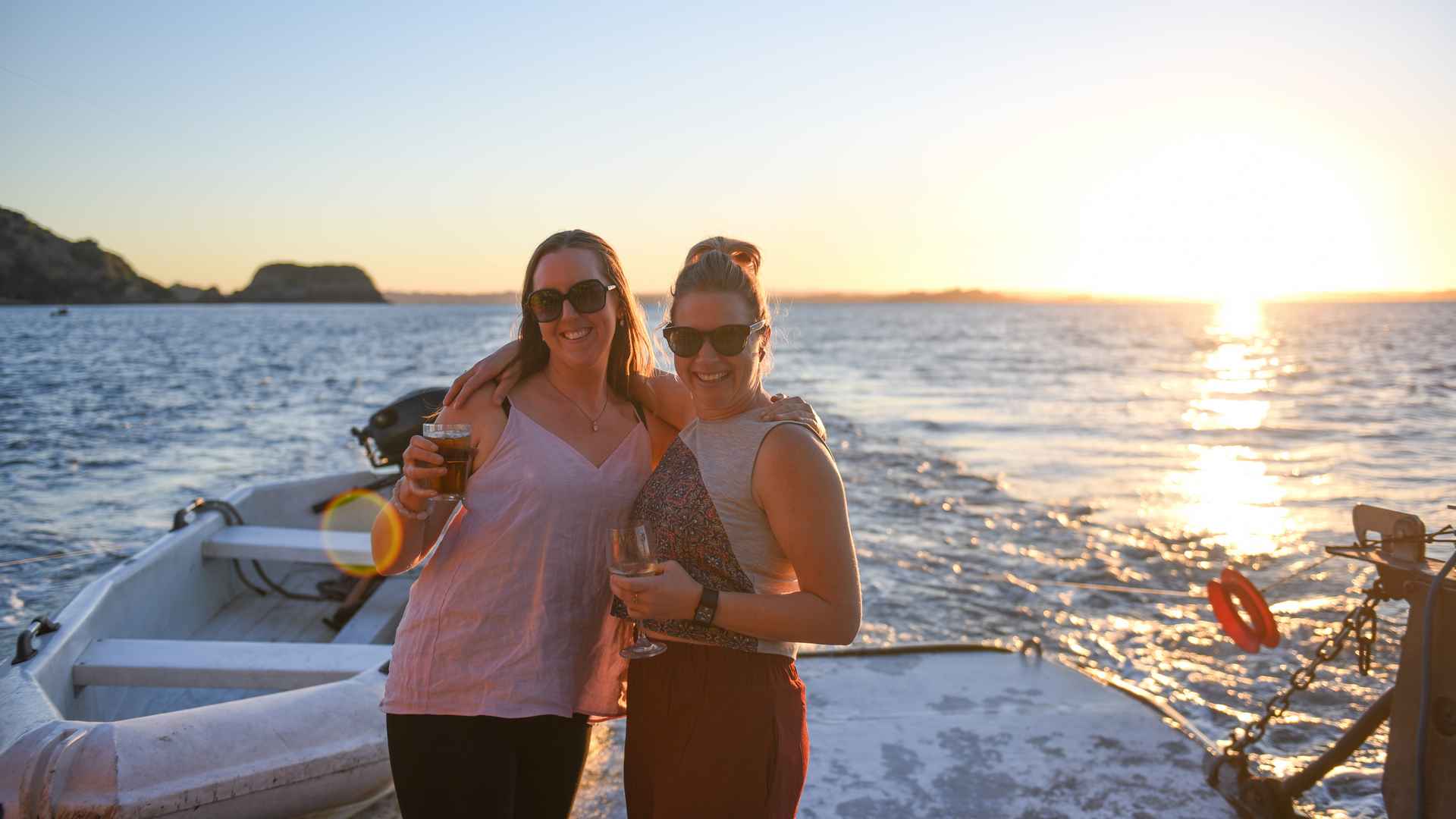 "I went on the Rock about 6 years ago and had fantastic memories so decided to return when I was in Paihia this year. I certainly wasn't disappointed!...
"Spent three days on the boat with friends and had an incredible time! The Rock has good food to keep you fueled for the wide range of activities -...
"We chartered The Rock for our engagement party and it was hands down the best 3 days of our lives. Jonny, Liam, Harley, Erin and all the crew were a gift!...
"Friendly crew, fun activities, meet new friends, kids were so enjoyed. Fishing, kayaking, hiking, snorkeling, you must experience this, we are coming back....
"As soon as we docked after 26 fun hours on The Rock, my usually screen-addicted 13 year old declared "I wish we'd had a whole extra day"....
All Reviews