Waewaetorea Island
Local Places
---
Waewaetorea an idyllic island in the Bay of Islands
---

Waewaetorea, your dreamy getaway in the Bay of Islands
The Bay of Islands in New Zealand is a true nature lover's ideal getaway. With over 140 islands and coastlines for you to explore, there's no lack of adventure when in the Bay of Islands. The picturesque coastlines and lush greenery and serene clear water with a rich history and cultural background, Waewaetorea is an idyllic island settled in the Bay of Islands. Whether you're in it for the history, culture, hiking, watersports, or just relaxing, there's something for you on Waewaetorea Island. The island's heritage is full of fascinating stories about its history, which dates back to the early days of pre-European Maori civilization.
Several tribes inhabited Waewaetorea Island over the years. The Ngapuhi, Ngati Wai, Ngare Raumati, and Ngatiawa were some, to name a few. In 1772, explorer Marion du Fresne decided to anchor two of his ships, the Castries and Mascarin, on the island. He anchored both ships after being given reassurance that the natives were peaceful and that drinking water was abundant. Du Fresne described the Maori villages as fortified, palisaded, and surrounded by moats. He also told of an encounter with the natives where more than a hundred Maori waka or canoe, approached his ship and then traded fish and kumara or sweet potatoes for an old nail. Waewaetorea was also visited by another explorer, James Cook. During the early 19th century, there was a war that broke out among the tribes, and those from the Ngare Raumati tribe were driven off by the Ngapuhi, led by Rewa of Waimate. As old as the island is, there are archaeological sites for you to explore, 11 of them to be exact. These sites include pa, pits, drains, terraces, and taro plants. Channel your inner adventurer and take an interest in New Zealand's humble beginnings.
Get the inner peace you crave for at the beautiful Waewaetorea Island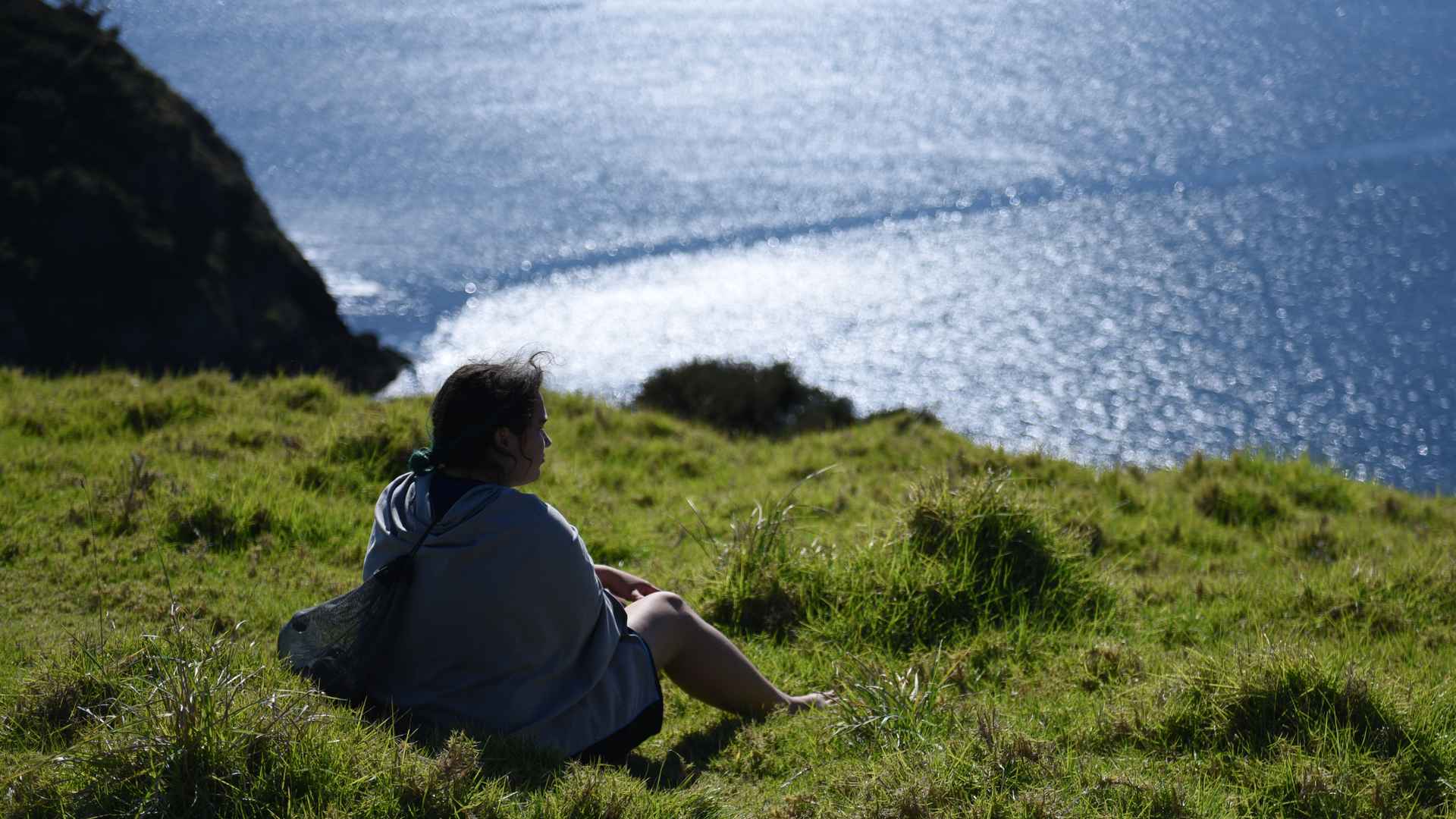 Get lost in the tranquillity and serenity of the island, miles, and miles away from civilization, work, and stress. Waewaetorea's world-class beaches are pretty hard to forget, you'll find yourself daydreaming of your vacation in the Bay of Islands once you're back to reality, sitting down in your office. Aside from the picturesque view, you can also delve on other local activities and water sports if you're feeling adventurous.
The crystal clear water offers the perfect spot for swimming and snorkelling, and if you want to go deeper, the seaward side of the island allows you an incredible freediving experience. The island of Waewaetorea is one of our favourite islands to visit here at The Rock NZ, we usually anchor not so far from the shore and let our guests kayak or paddleboard their way to the island, if they are up for it. If you're planning to see this spectacular place in the flesh then let us know in advance so we can include this stop on your itinerary when you join for a day cruise or overnight cruise.
Planning a holiday in New Zealand soon? Read more about our other local activities that you will surely enjoy in the Bay of Islands. We have comfortable accommodations here at The Rock Adventure Cruise that can cater to individual backpackers, as well as cabins perfect for groups and families. Learn more about our cruises here.
"Awesome adventure. Plenty of activities for everyone. Stunning scenery. Crew were so accommodating with everyone's needs. Great time for something...
"I wanted to organise an overnight cruise in the Bay of Islands with a group of 25 friends and this was the absolutely PERFECT company to do it with! Jonny...
"Absolutely recommend!! Jonny, Erin, Otulea and Leilani really took care of us during our work Christmas doo.Nothing was too much to ask. Food - Amazing,...
"WOW what an amazing experience we had! We had a family trip on The Rock which included all of the grandkids and grandparents, and everyone in...
All Reviews