Paddleboarding
Bay of Island Activities
---
Find joy in paddleboarding around the coasts of Bay of Islands
---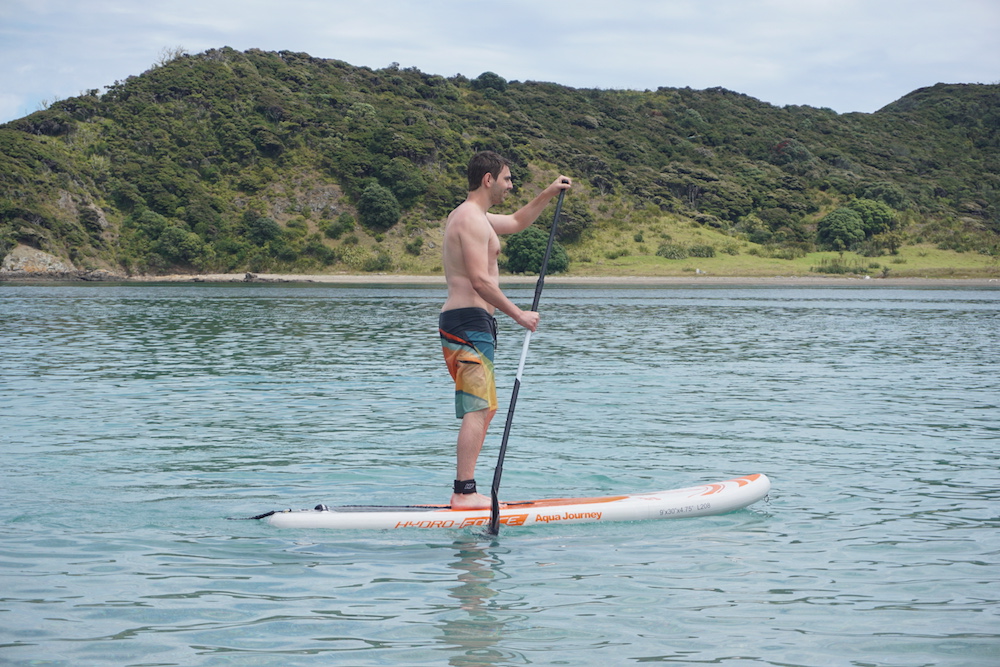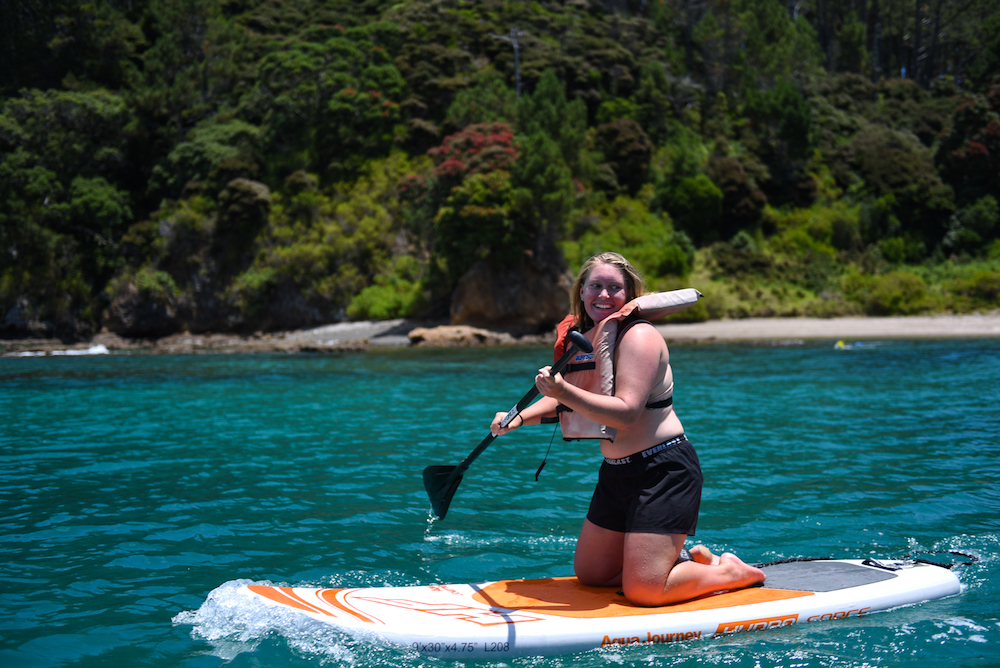 There is no greater feeling than being under the sun exploring the beautiful waters in the Bay of Islands. Paddleboarding is one of the most relaxing water activity that clears the mind. Unlike other water sports, this fast-growing water sport gives you serenity than the usual adrenaline rush.
The Bay of Islands coastline offers a wide array of paddleboarding spots with glass-like waters, ideal for a pleasant alone time in the outdoors. You may either choose from Kayaking or Paddleboarding as your water sport activity at The Rock. Nothing beats being in the water and having an up-close wildlife encounter to make you appreciate life and live in the moment.
Standing up on a paddleboard and maintaining balance while paddling in the water is easier than it looks. For starters, you can get comfortable by paddling on your knees until you can manage to stand up in the calm waters. Here's a tip for all beginners, "Don't forget to get wet". In any chance that you lose balance and fall in the water, just hang on to your board and get back up. It's all part of the fun, so don't be afraid to submerge in the water.
Our team provides all the necessary assistance that our guests need at The Rock. The weather must be in favourable conditions and everyone must wear proper gear before we let them paddle in the water.
Join us on in all the fun at The Rock Adventure Cruise and also get a good work out while paddling in the coastline at the Bay of Islands, New Zealand and enjoy the scenic view.
Find out about our different types of cruises available and see which one fits you. Learn more about it here.
If you're interested in booking now, Click here.
"13/10 experience. Highly recommended for all ages and types of travelers. We all had a great time & are planning another trip soon."
"The crew are wonderful and swimming in the fluorescent algae was one of the most surreal and beautiful moments of my life. Highly highly recommended!"
"The entire tour from start to finish was incredible. There was a constant stream of activities and you could pick and choose what you wished to do. We shot...
"To start the crew aboard was absolutely fantastic and easy going. Just having them be the leaders of our stay made it very relaxed as if you were traveling...
"Anyone considering this, consider no more and just book it! This was one of my first experiences solo travelling up in the north after a tour and as...
All Reviews