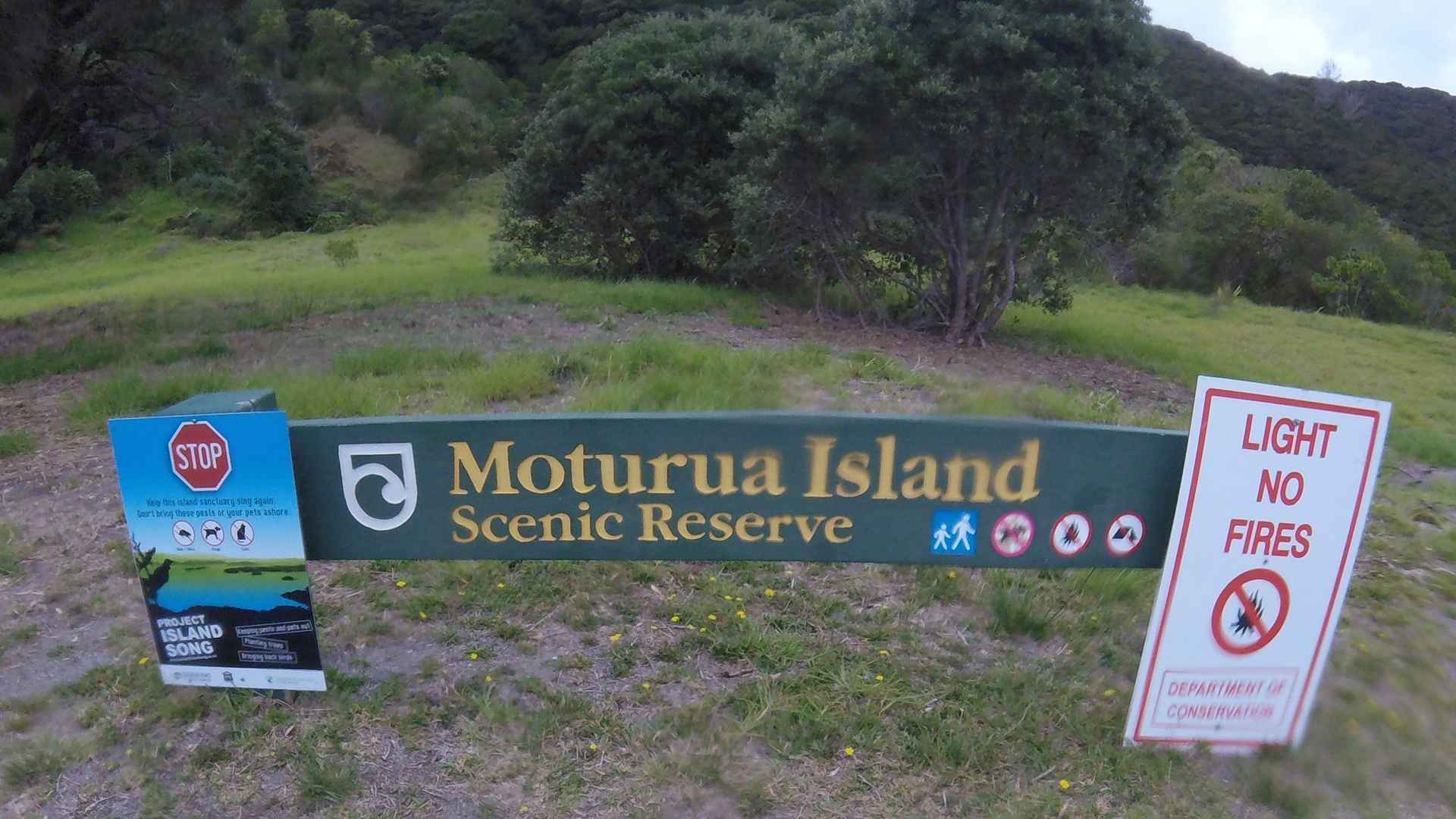 One of The Rock Teams favourite Island stops
Moturua is one of the 144 islands to make up the Bay of Islands. The Maori name of Moturua translates in English to meaning Island number two; Motu meaning island or to stand alone against the elements and Rua meaning number 2. It is thought that maybe it got its name as it is the second island you see after Motuarohia as you come out into the greater Bay of Islands from Russell or Paihia.
However, Rua can also mean caves, and it's thought that there are caves on the island and may be how the name came about. Moturua is where we often love to come to on The Rock Adventure Cruise for either a snorkel or Island adventure, or sometimes both! One of our favourite snorkelling spots around Army Bay is situated on this island with lots of kina (sea urchins) and an abundance of native fish life, it's a great spot to check out the awesome marine life. Army Bay got its name due to the fact that it was occupied by The Navy who operated a mine control station in World War II as part of the coastal defence strategy for the Bay of Islands.


Explore an island steeped in history
You can take a walk up the track from Army Bay to see the concrete blocks which is what remains of radio rooms and observation posts from that time. You can also walk through the bush and around the island in 2.5 hours around the loop track with stunning views of the Bay of Islands along the way. There are an abundant amount of bird life and bird song that can be heard. Moturua is also part of Project island song and which is a conservation project run by the Department of Conservation. Lots of native birds are introduced to the islands including Moturua, some of which are flightless such as the kiwi and some of which are not. A lot of birds do not like to fly over the ocean so it creates natural aviaries once they have been bought to the islands. Moturua and the other islands in the Bay used to be riddled with rats which have in time been removed due to pest traps and other conservation initiatives which have been hugely successful.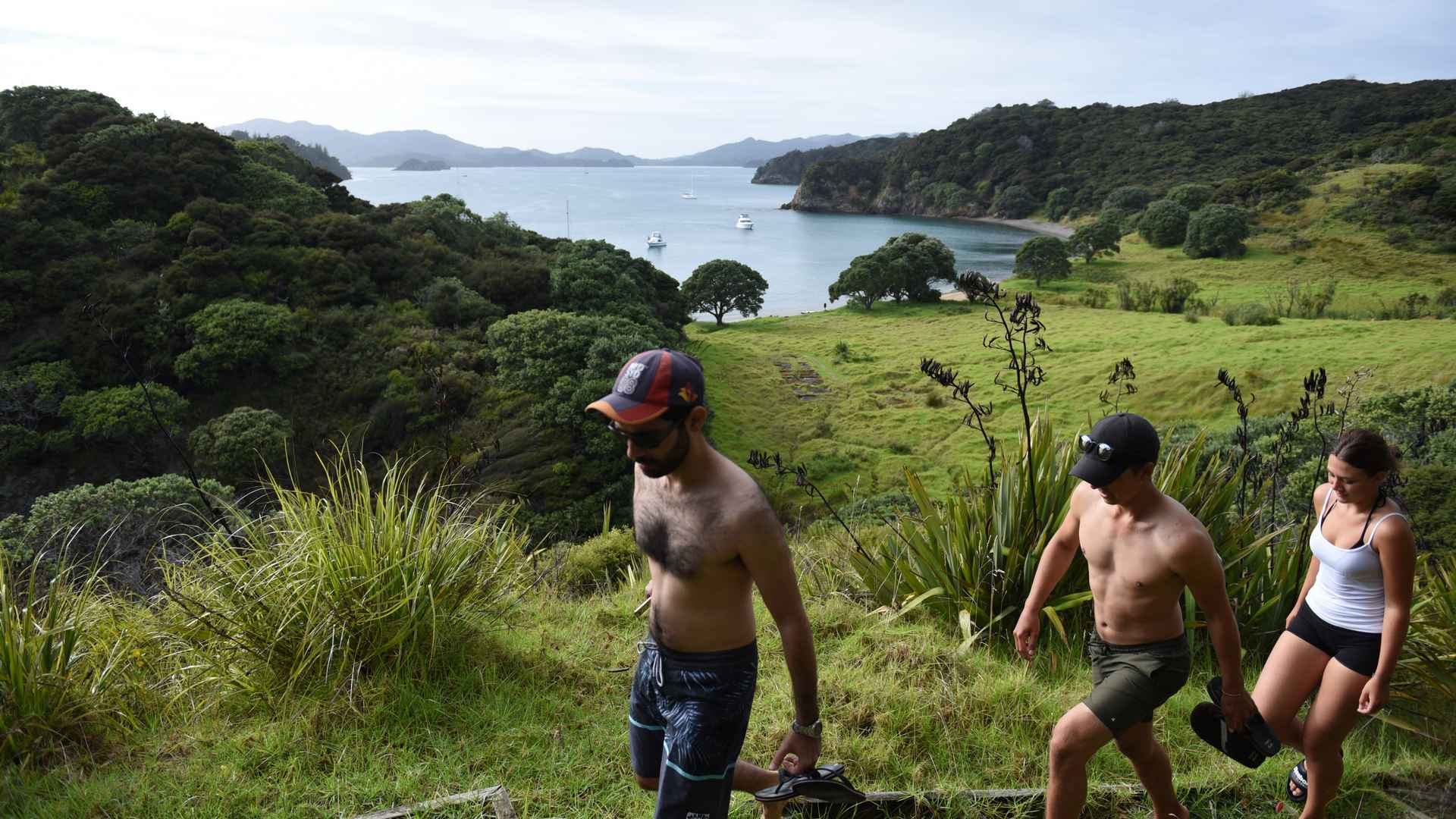 You may still see pest traps on the island of Moturua now to help maintain the islands as a pest-free zone for the native plants and flightless bird life. The island is home to a number of holiday homes, one of these is a bach which can actually be rented and found on bookabach.co.nz and can be reached via water taxi. Anybody that owns property on this island comes with some restrictions. The home is only to be used as a holiday home and the owners are unable to spend all year round on the island. The island itself has 4 beautiful bays and crystal-clear water, perfect for having a swim, a kayak or a paddleboard. One of the many stunning islands in the Bay of Islands, a must do island to visit if you are in the area!
Planning a getaway to the Bay of Islands soon? Read about other local activities we have that you know you'll love. We have accommodation on board and cater from a single adventurer to family groups and everyone in between! Find out more about our cruises here.
"I wanted to organise an overnight cruise in the Bay of Islands with a group of 25 friends and this was the absolutely PERFECT company to do it with! Jonny...
"We celebrated my partners 60th Birthday with 10 family on an overnight stay on The Rock Adventure What a fabulous time we had. Jonny and the crew make...
"WOW what an amazing experience we had! We had a family trip on The Rock which included all of the grandkids and grandparents, and everyone in...
"Absolutely recommend!! Jonny, Erin, Otulea and Leilani really took care of us during our work Christmas doo.Nothing was too much to ask. Food - Amazing,...
All Reviews