Stargazing
Bay of Island Activities
---
Explore the Milky Way in the Bay of Islands
---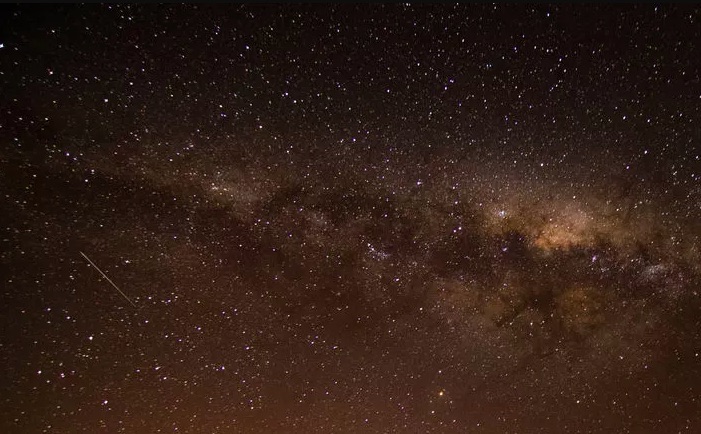 Photo from https://www.newzealand.com
Stargazing in the Bay of Islands
Home to dark clear skies, and unique celestial shows and natural landscapes, New Zealand is a stargazing prime destination.
The city life can get busy and we sometimes forget to pause and breathe to recharge. Take time away from the city lights and get out to the great outdoors and examine the beauty of nature right before your eyes. The Bay of Islands is your perfect tropical getaway here in New Zealand. Let the spectacle of stars in the night sky relax you and amaze you at the same time.
An overnight cruise will be an ideal venue for stargazing aficionados. From Pahia wharf we cruise out and anchor in a secluded bay in the Bay of Islands and go for night kayaking in the night time. You can paddle softly and pause for a while for stargazing and admire the vast milky way.
Stargazing tips for your overnight cruise
1. Plan your itinerary around the lunar cycle
Check the calendar and book your overnight cruise during the new moon or crescent moon where we get the least amount of moonlight. Around those times would be the best time to cruise and stargaze.
2. Pack a pair of binoculars with you
Whether you're an avid astrology fan or you just take pleasure in looking up the night sky and consider your place in the universe. Having your handy binoculars with you while you're on board The Rock Adventure Cruise or out night kayaking will truly make a difference.
3. Study up on your star chart or astronomy chart
Find the bright stars and planets with the help of a constellation and astronomy chart onboard. Even the basic knowledge about astronomy could help you understand more about what you are seeing in the sky. Read up and confidently spot the positions of the planets, identify constellations and other stargazing tips to make the most of your experience.
4. Find the best spot in the boat for stargazing
The Rock boat has observational decks upstairs that offer amazing views of the sunset or the starry night, and sometimes even with shooting stars. On many occasions when the sky is clear, our crew would use a laser pointer and impress you about their knowledge of New Zealand's southern skies. Out in the Bay of Islands, we are distant from the light pollution of the city lights allowing us to see a clear view of the stars and satellites.
Be patient in stargazing, you won't everything at once so constantly try to learn. Once, you get the hang of it, you will get to appreciate the natural wonders of nature more and take it with you when you head back home. Just enjoy every bit of it!
If you are keen to have a try at stargazing together with other outdoor adventure, you've come to the right place.
Here at The Rock Adventure Cruise, we are an advocate for the idea of nature therapy, and we hope that before you head back home, you will join us for a fun, and memorable experience in the great outdoors. We invite all the New Zealanders or Kiwi locals and also tourists from all over the world to join us for an overnight cruise in the beautiful Bay of Islands together with people you can feel comfortable with.
Find out about our different types of cruises available and see which one fits you. Learn more about it here.
If you're interested in booking, Click here.
"We chartered The Rock for our engagement party and it was hands down the best 3 days of our lives. Jonny, Liam, Harley, Erin and all the crew were a gift!...
"I went on the Rock about 6 years ago and had fantastic memories so decided to return when I was in Paihia this year. I certainly wasn't disappointed!...
"Friendly crew, fun activities, meet new friends, kids were so enjoyed. Fishing, kayaking, hiking, snorkeling, you must experience this, we are coming back....
"Spent three days on the boat with friends and had an incredible time! The Rock has good food to keep you fueled for the wide range of activities -...
"We had a nice trip with the "Rock" team. The trip was really pleasant and relax. We had sufficient time to do all activities. Having...
All Reviews