Seafood Tasting
Bay of Island Activities
---
Taste the freshest seafood straight from the ocean!
---
Eating is vital in our everyday life. There are different types of food that we crave on the daily. Everyone has a different taste when it comes to his food or his diet. Some people like to eat red meat, while others prefer having seafood. Seafood is the healthier option with a salivating umami flavour that would make you crave for more. That is the reason why seafood is in the top 5 list for every person's cravings. You can never go wrong in serving seafood.
If you want a taste of fresh seafood in the Bay of Islands, you should join us for a day cruise or an overnight cruise. Our crew will guide you on a beautiful journey like a true Kiwi local, and willing to give you a lending hand on our local activities such as catching fresh seafood. Click here to learn more about our available cruises.
Fresh Local Seafood in the Bay of Islands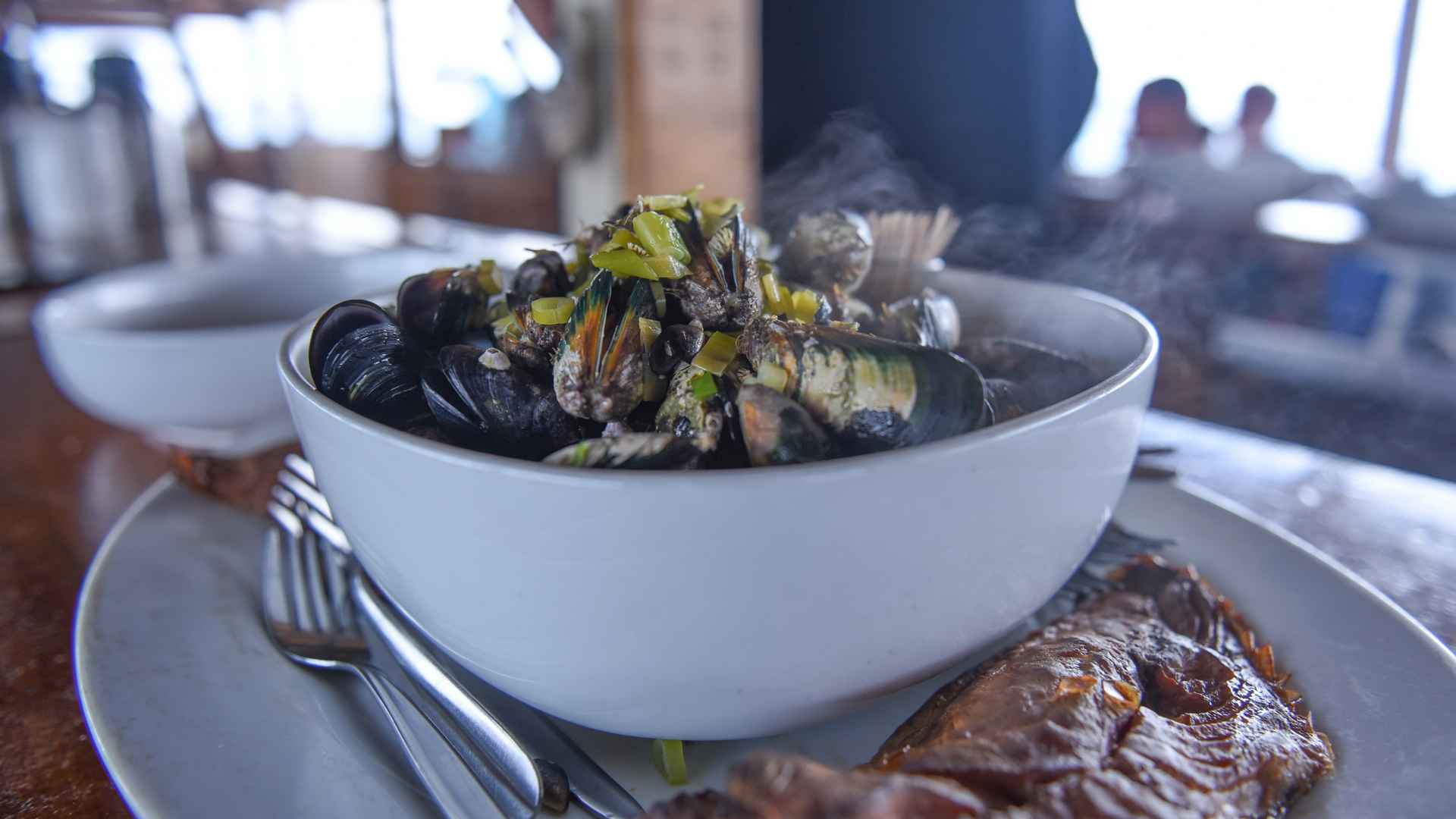 Because the Bay of Islands is surrounded by the ocean, locals are catching and fishing out heaps of seafood. You are going to be served only with fresh oysters, fish, etc. you name it, they have it. The most important part of eating seafood is making sure it is fresh. The Bay of Islands has fresh written all over it.
Where to taste the freshest seafood in the Bay of Islands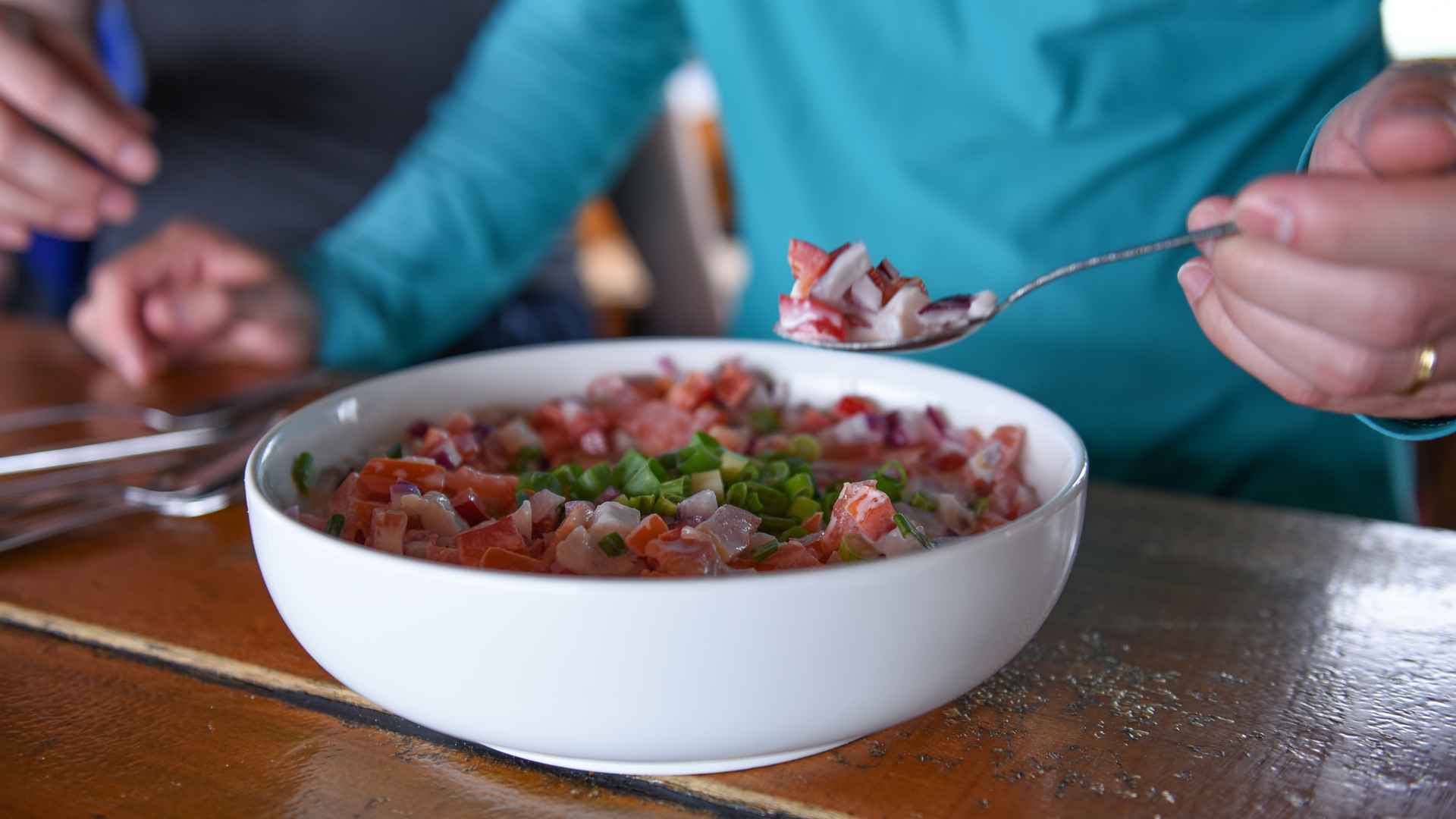 There are many restaurants that serve seafood only. One of them is The Gable's Restaurant. A lot of customers praise them because of the cozy atmosphere. That is why locals and travellers love them! Charlotte's Kitchen is another restaurant which serves delicious seafood right by the ocean. Aside from seafood, they also have Japanese and European cuisine. You will enjoy your meal when you are at Charlotte's Kitchen.
For a unique experience, the best seafood tasting experience while cruising is fishing. Catching your own fish is very rewarding. You get to learn the process of fishing. No wonder people take fishing as a hobby. It is fun and rewarding because you get to see what you have done or caught in real-time.
With all the activities onboard The Rock Adventure Cruise we all need to refuel our energy with loads of food before the adrenaline wears off. Our cruise provides good food and good company, your cruising experience with us is going to be one of a kind. With our many activities, you will want to eat seafood because you will spend most of your time on the boat. Your thirst to eat oysters and fresh fish will just rise until you can't have enough.
Book your overnight stay with us now and experience a cruise like no other. Stargazing, Island Walks, Kayaking, Dusk Fishing, Snorkelling, Paddleboarding, Birdspotting, Target Shooting, and many activities are in store for you and your family.
Learn more about the different types of cruises available and see which fits you best. Click here right now.
"It was amazing ending 2022 on the Rock! Authentic experience with friendly hostel/ family vibe. Weather wasn't the best but the adventures surely...
"This was our second trip on The Rock Adventure Cruise overnight trip and it was just as amazing as we had remembered. This time we were able to take...
"Thanks to Jonny and the team for such a great day! We choose a private day hire to celebrate a 40th Birthday and everyone really enjoyed it. We were lucky...
"I wanted to organise an overnight cruise in the Bay of Islands with a group of 25 friends and this was the absolutely PERFECT company to do it with! Jonny...
All Reviews