The Rock
Our Story
---
The story of how The Rock came to be
---
The Rock as she is today was custom-built by Peter and Stacee Honey in 1999.

But she started out life as a car ferry long before being converted to a comfortable floating lodge.

Originally The Rock was a purpose-built car ferry, working as the 'Normville', running from Opua to Okiato (New Zealand's first capital) she was the first car ferry there to run on her own power.

Later she was moved to the west coast of Northland, New Zealand. There in the Hokianga Harbour, her second life began as the 'Rawhiti', again working as a car ferry crossing the Hokianga Harbour. It was here that Peter and Stacee Honey spotted her and saw the potential for a whole different life for the boat.

Peter and a few mates saw the opportunity to sail the boat from the west coast around Cape Reinga to the Bay of Islands as the perfect game fishing weekend away. After firmly attaching a caravan to the deck, they set off out of the Hokianga heading north. The group and vessel all arrived in the Bay of Islands safe and sound, where The Rock's transformation began. Peter and Stacee spent nearly three years designing and converting the car ferry into the unique looking boat she is today.

The Rock is now New Zealand's biggest houseboat and was truly a labour of love. In her new guise as the Bay of Islands most accessible 22-hour overnight cruise, she oozes good times and new experiences. Present owners Sarah and Jonny are proud to host this special cruise to share the uniquely beautiful Bay of Islands lifestyle with international guests.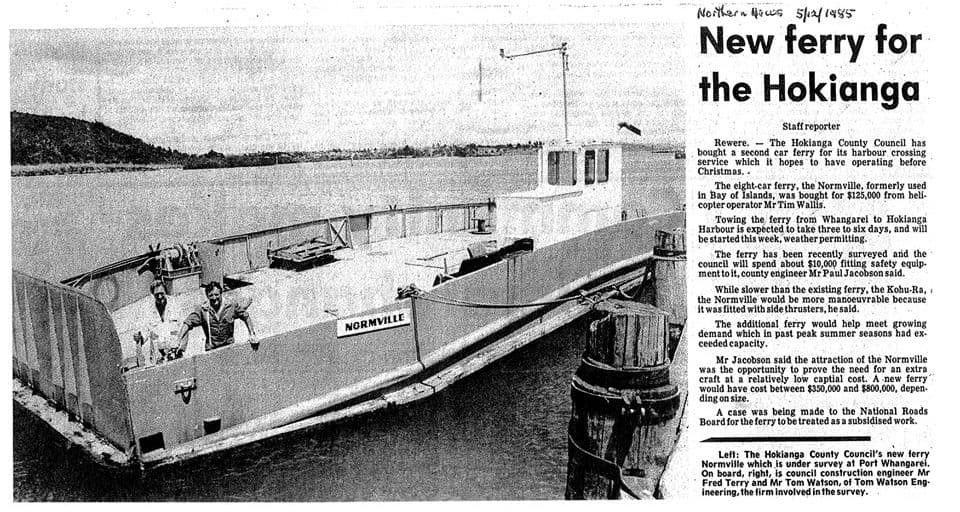 "WOW what an amazing experience we had! We had a family trip on The Rock which included all of the grandkids and grandparents, and everyone in...
"Awesome adventure. Plenty of activities for everyone. Stunning scenery. Crew were so accommodating with everyone's needs. Great time for something...
"I wanted to organise an overnight cruise in the Bay of Islands with a group of 25 friends and this was the absolutely PERFECT company to do it with! Jonny...
"We celebrated my partners 60th Birthday with 10 family on an overnight stay on The Rock Adventure What a fabulous time we had. Jonny and the crew make...
"Absolutely recommend!! Jonny, Erin, Otulea and Leilani really took care of us during our work Christmas doo.Nothing was too much to ask. Food - Amazing,...
All Reviews