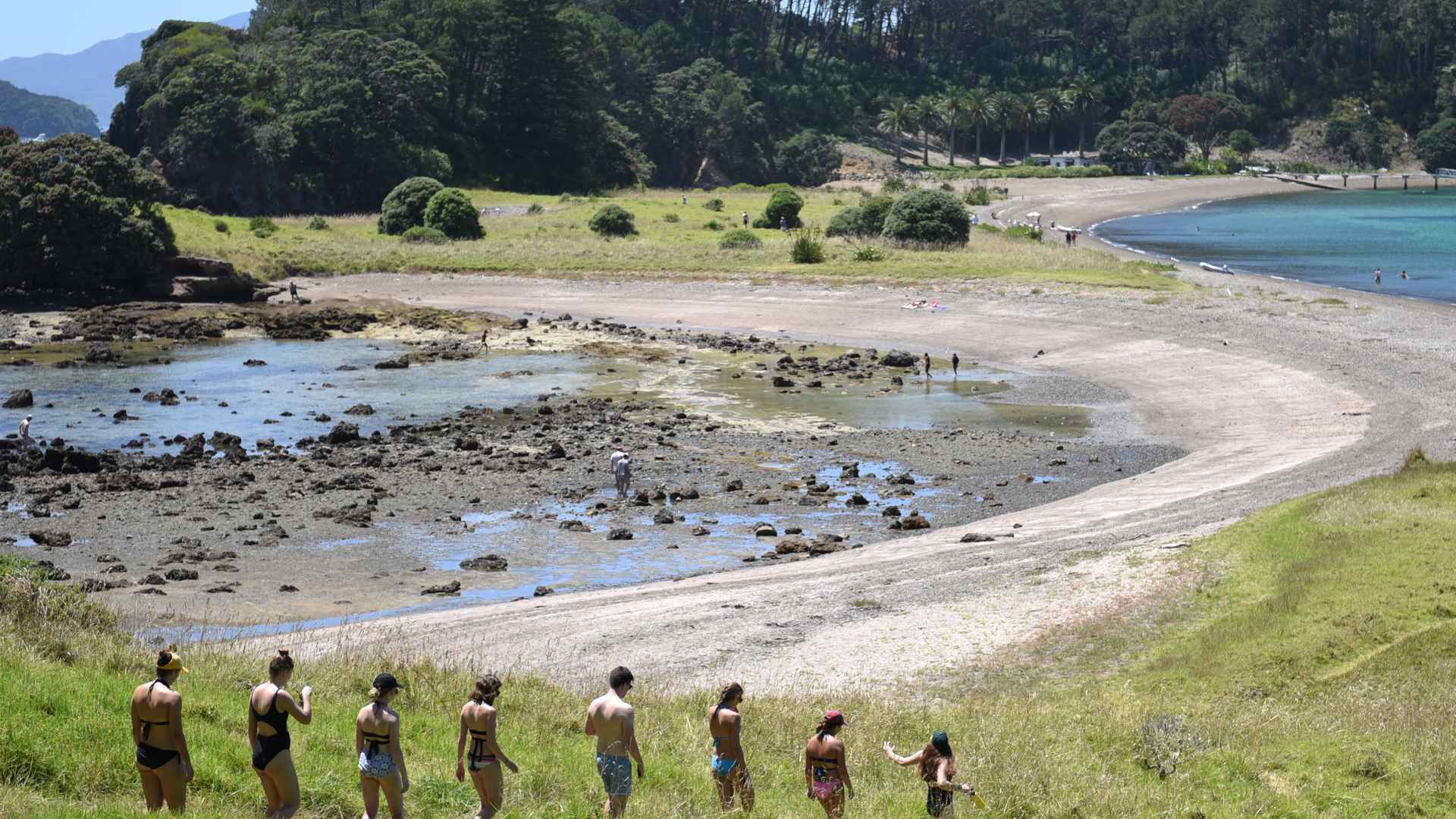 One of the 144 islands that make up the Bay of Islands is known as Motuarohia or Roberton Island in English. The Maori name of Motuarohia translates to the island of desire or the island of loveliness. Motu meaning island or to stand alone and Arohia coming from the word Aroha meaning love. The island got its English name of Roberton after the Roberton family who previously owned the island and bought it in 1839.
The island is now owned by the department of conservation and part of a conservation project called Project Island Song. The aim of this project is to reintroduce native species to the islands and reduce the number of pests. This is achieved through a number of ways such as setting pest traps, allowing no pets or animals onto the islands and having all boats including the Rock Adventure Cruise that visit the islands routinely checked for any traces of pests. Noone is able to stay overnight on Motuarohia apart from caretakers that live on the island. All visitors must depart the island by sunset each day. The hope is that the islands in the Bay of Islands continue to flourish in the future.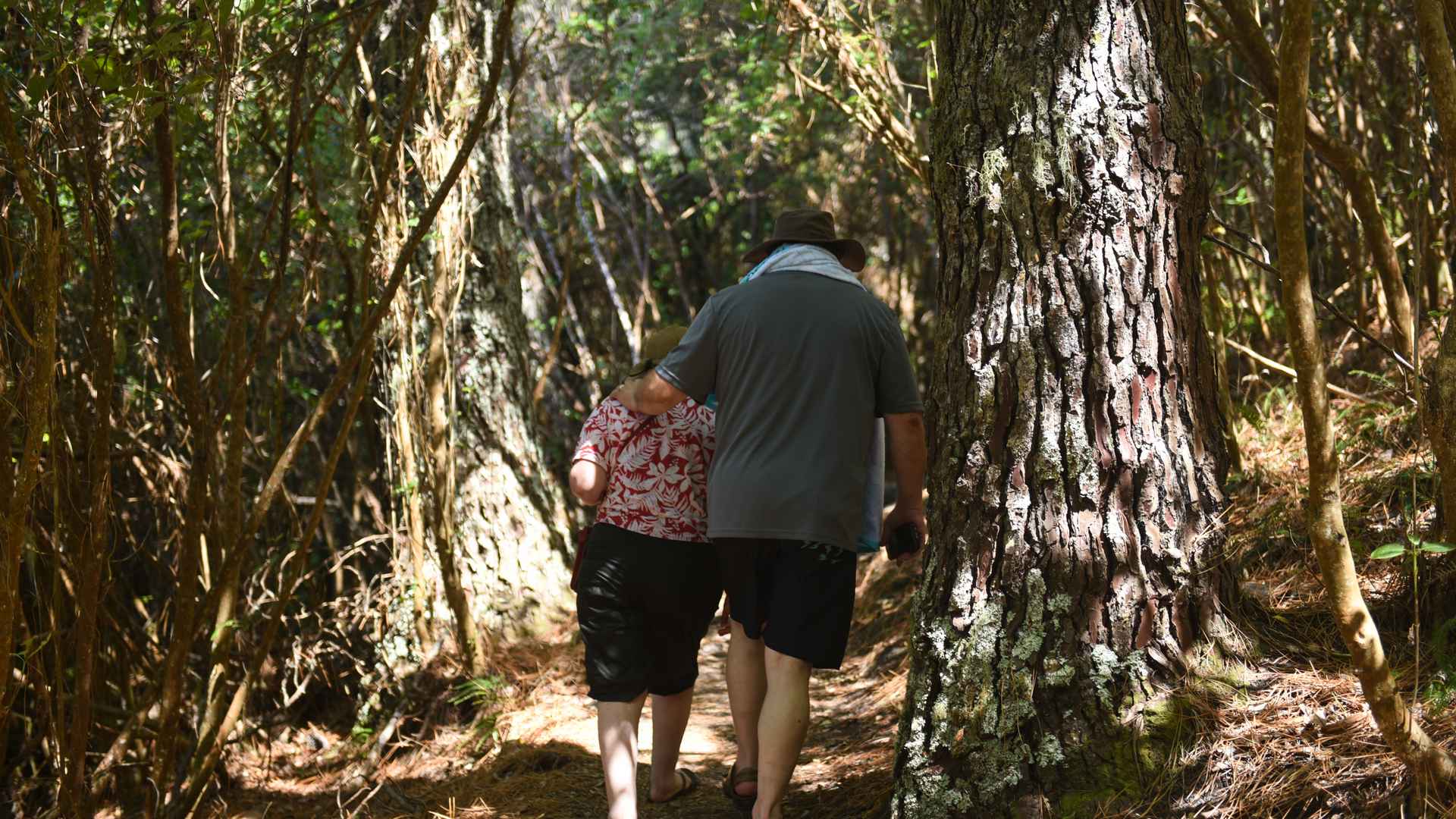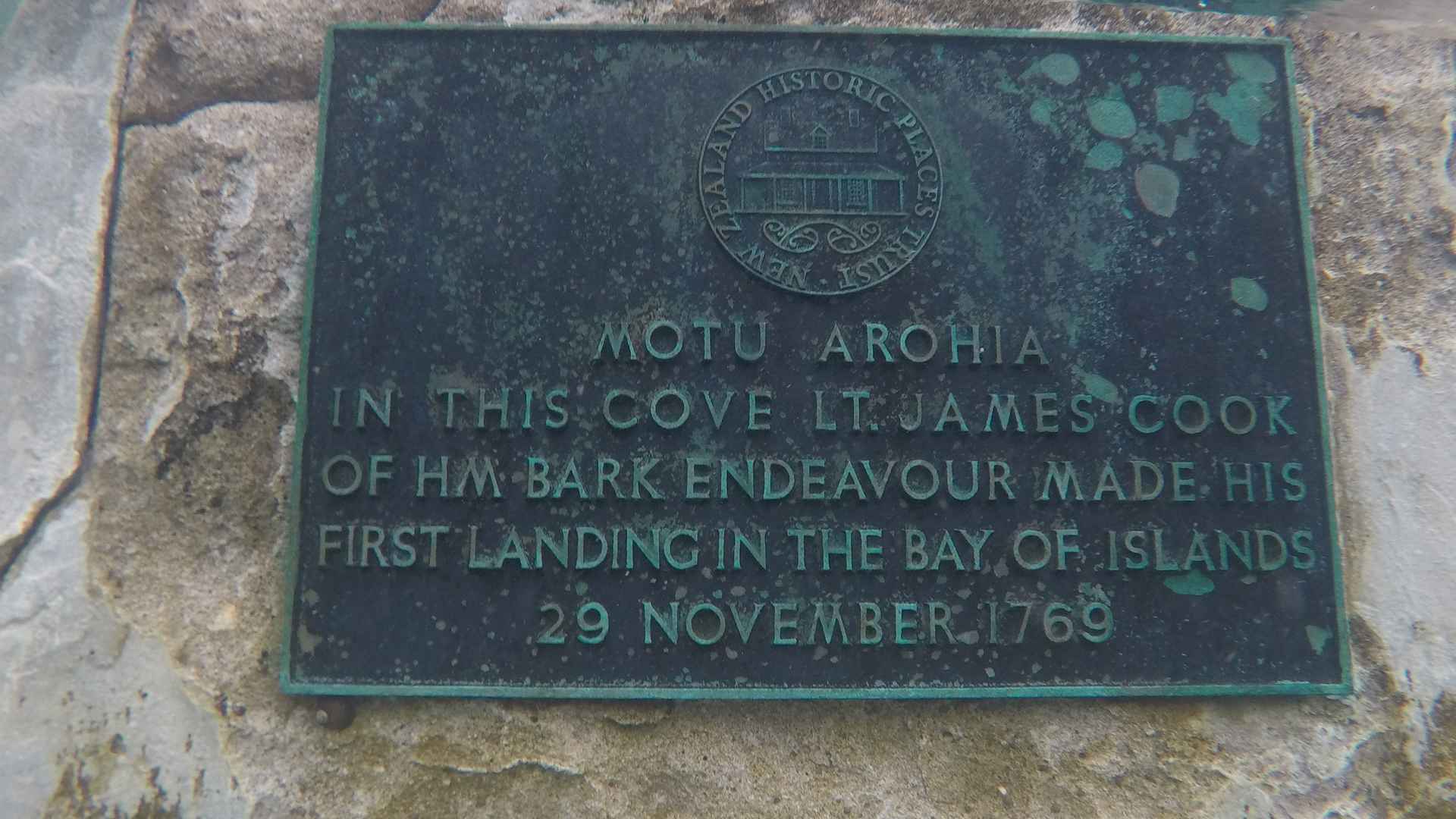 Motuarohia was discovered by Captain Cook in 1769 who anchored his boat, the Endeavour, off of what is now appropriately known as Cooks Cove. This island has a beautiful walk up to a newly built lookout with views out over the entire bay. It is also known as Twin Lagoon bay due to the lagoons that fill during the high tides and a great place to look for treasures within. At a King tide which can occur a few times a year, the lagoons can burst their sand banks and actually divide the island up into multiple islands. The island is also filled with lots of native bird life and plant life.
Visitors that visit may notice lots of chopped down pine trees. This is because they are not a native species and are being chopped down and replaced with only native species such as Manuka and Kanuka as part of project Island song.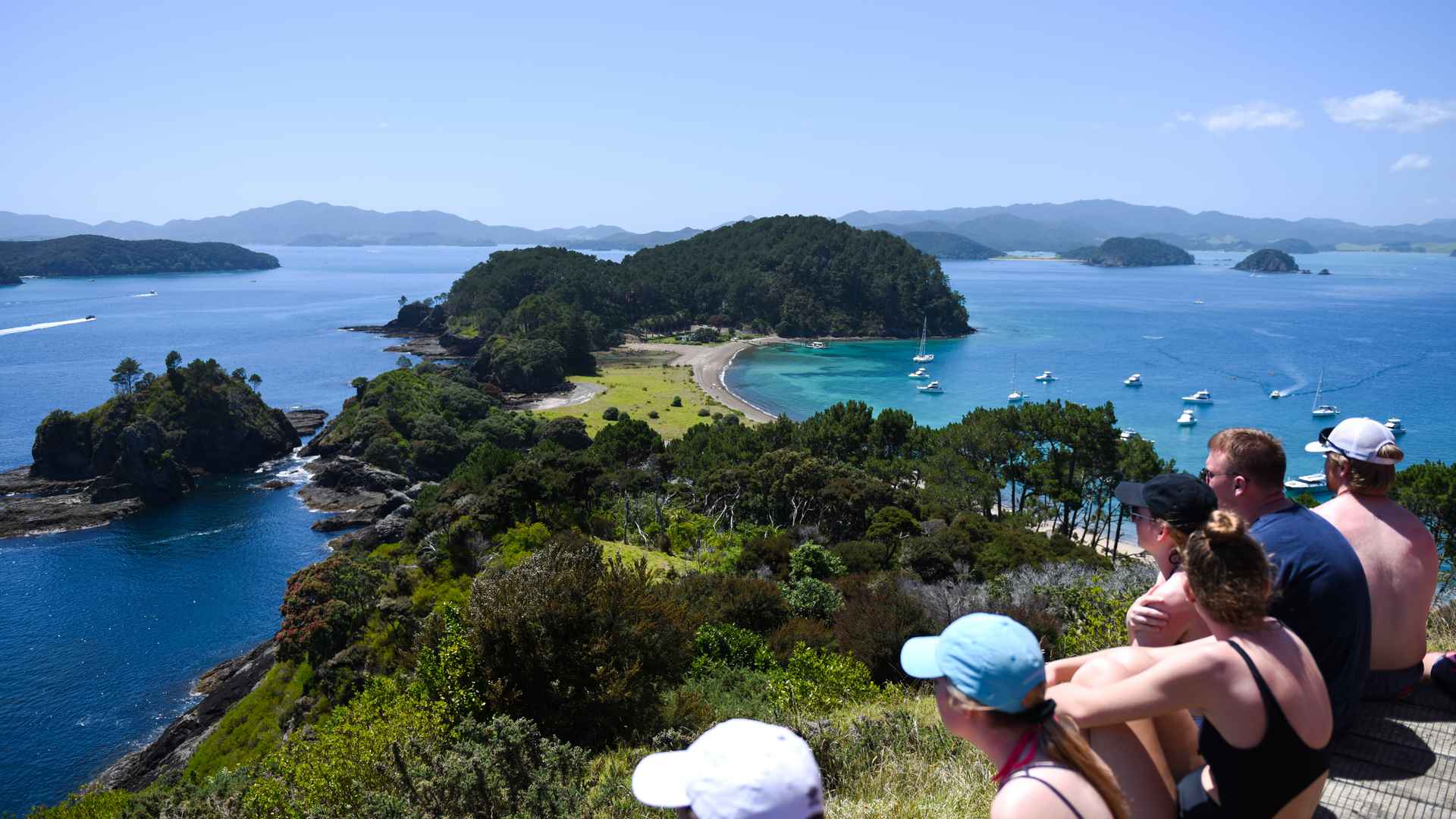 Motuarohia is one of the most visited islands in the Bay of Islands and one of the first ones you see as you come from Paihia or Russell. The island also has many native birds and kiwi that you can hear calling at night which is pretty special to experience out on the Rock. A truly stunning Island that is well worth a visit if you are in the Bay of Islands!
Learn more about our cruises here
"Sea adventure, Fun activities and hiking... Complete package.. All seasons... Highly recommended... Awesome crew and magnificent skipper... For young and...
"I went on the Rock about 6 years ago and had fantastic memories so decided to return when I was in Paihia this year. I certainly wasn't disappointed!...
"As soon as we docked after 26 fun hours on The Rock, my usually screen-addicted 13 year old declared "I wish we'd had a whole extra day"....
"We chartered The Rock for our engagement party and it was hands down the best 3 days of our lives. Jonny, Liam, Harley, Erin and all the crew were a gift!...
"Thank you so much for the amazing experience! We have enjoyed our cruise so much! Kids are so happy and as too! We have learned so much within two days!...
All Reviews