Little Blue Penguin | Korora
Bird Life
---
Known as Korora in Maori
---
What you should know about the Little Blue Penguins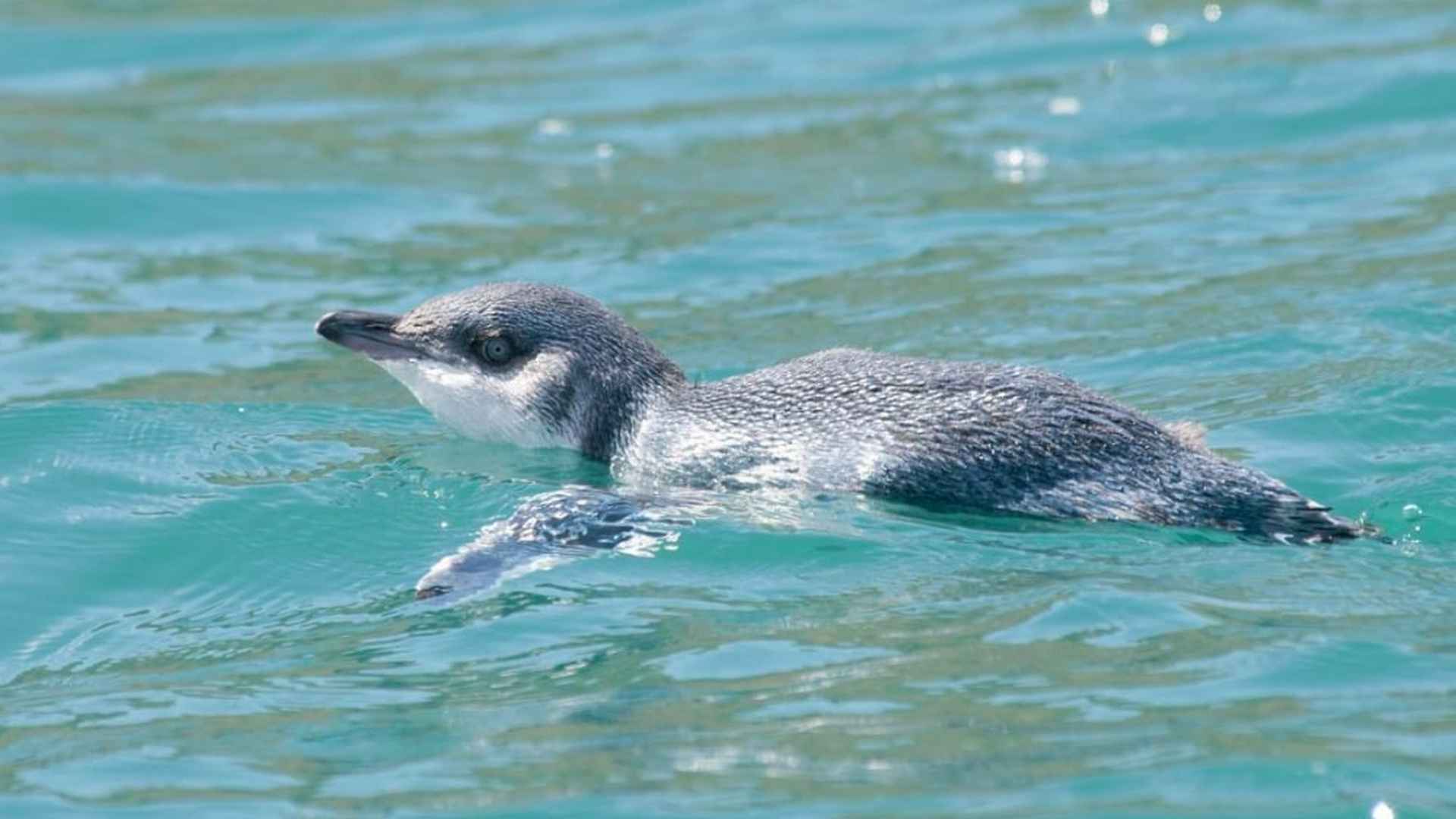 Image © Philip Griffin
You can find the worlds smallest penguin in the Bay of Islands, New Zealand. The Little Blue Penguins or also known as Korora in Maori are mostly nestled in the offshore islands like Bay of Islands, away from other animals. Korora is a crowd favourite local wildlife seen here in The Rock Adventure Cruise. Although it is quite small, Korora is around 35cm tall and weighs 1kg, our crew always keep an eye out while cruising.
Where else can you find penguins in New Zealand?
There are other penguin species residing in different parts of New Zealand. The most common are Little Blue Penguin, Yellow-eyed Penguin and Fiordland-crested penguin. If you're lucky you can observe them in their natural habitat around these areas.
The Banks Peninsula
Oamaru
Dunedin
The Marlborough Sounds
Stewart Island
Munro Beach
Timaru
The Catlins
Guidelines for little penguin spotting in wildlife
While cruising along the coast of the Bay of Islands, we usually spot a couple of penguins frolicking in the sea, dancing and diving. As much as we enjoy observing them in their natural habitat, we should respect their space and avoid being invasive. Little Blue Penguins are best observed during sundown, and as much as you would want to snap a great photo you have to turn off your camera flash because these delicate creatures are light sensitive.
Korora Maori History
The legend of the Little Blue Penguin originated in Russell where its Maori name Koroka materialized. According to legend, a wounded Maori chief asked for some penguin soup and at the first taste of the broth he exclaimed " "Ka reka te korora" which means "how sweet is the penguin".
How can we support in preserving Korora wildlife?
Bay of Islands, New Zealand is a majestic place blessed with rich wildlife. The Rock is proudly committed to the Tiaki Promise to care and protect the motherland in all its beauty. Learn more about the Tiaki Promise and how you too can get involved here.
Find out about our different types of cruises available and see which one fits you. Learn more about it here.
If you're interested in booking now, Click here.
"This is a highly recommended cruise. The staff are welcoming and friendly that you don't feel you are among strangers. The Skipper Jonny is a gem of a...
"I went on the Rock about 6 years ago and had fantastic memories so decided to return when I was in Paihia this year. I certainly wasn't disappointed!...
"We chartered The Rock for our engagement party and it was hands down the best 3 days of our lives. Jonny, Liam, Harley, Erin and all the crew were a gift!...
"Sea adventure, Fun activities and hiking... Complete package.. All seasons... Highly recommended... Awesome crew and magnificent skipper... For young and...
"Spent three days on the boat with friends and had an incredible time! The Rock has good food to keep you fueled for the wide range of activities -...
All Reviews