Black Shag | Kawau
Bird Life
---
Also known as the Great Cormorant and Kawau
---
Black Shag a Native Bird from New Zealand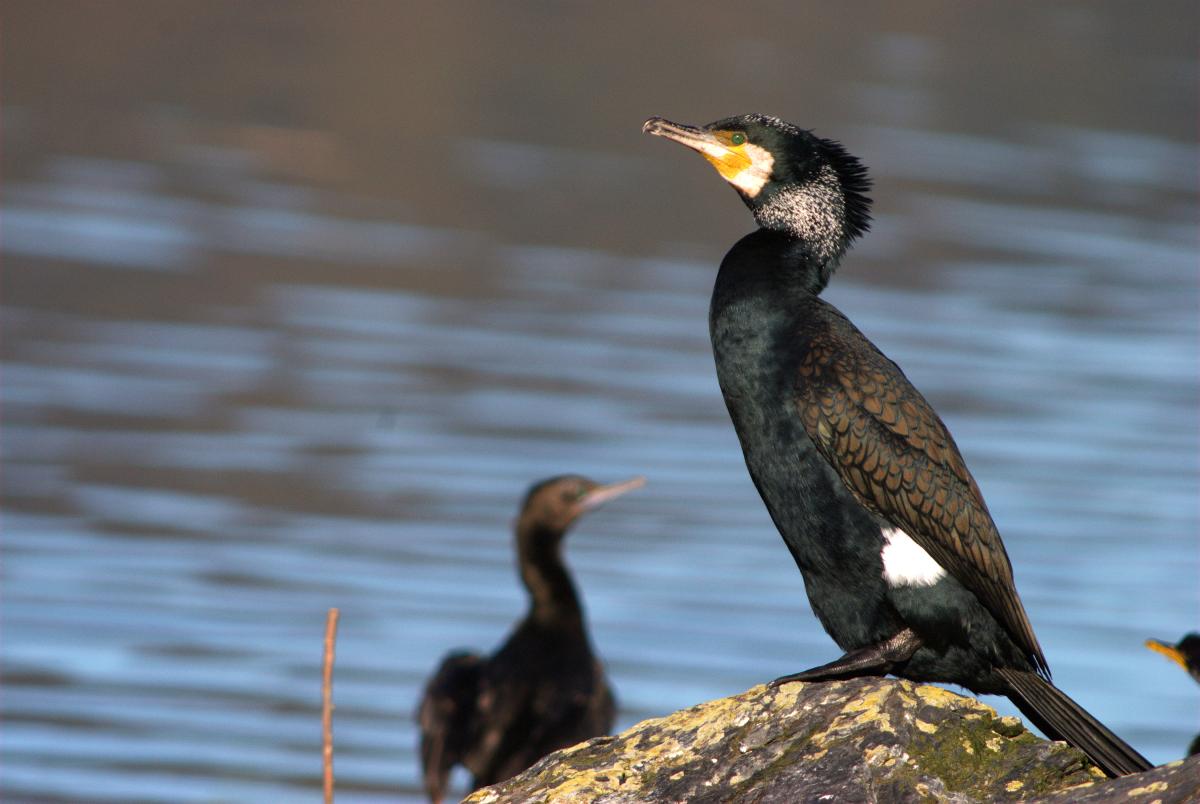 Photo courtesy of New Zealand BIrds Online
Black Shag is a New Zealand native bird that is also known for its other names such as Black Cormorant, Great Cormorant, Large Black Shag and its Maori name Kawau.
Distinct features of the local bird Black Shag or Kawau
Kawau has prominent dark brown to black feathers, green eyes, cream-coloured cheek with a yellow hint at the base of its beak that further stretches to white. It is often mistaken with another smaller native bird, Little Black Shags. The two New Zealand local birds have similar characteristics except for the cream coloured neck seen in Kawau in addition to their size difference.
Are Black Shags endangered birds in New Zealand?
This native New Zealand bird is not facing the risk of extinction, but they are easily intimidated by human presence due to its past experience with local fishermen hunters. The population of Black Shags or Kawau drastically dropped all throughout New Zealand because past fishermen deemed them as pests that compete with them in the harvest of fishes and trouts. It wasn't until the 1980s that Black Shags were claimed to be protected local wildlife after research studies confirmed it to be harmless to the fishing industry. Unfortunately, it is still unknown to some locals about Kawau's status as non-threatening wildlife, some of them are still hunted by kiwi locals.
Where can you find Black Shags or Kawau?
When you come aboard our The Rock Adventure Cruise in the Bay of Islands, you can easily spot Black Shags sprawling in the coastlines after a good dive to catch some fish and crustaceans. They usually spread their wings to dry out after every dive to avoid catching a cold.
Fun facts about Black Shags
In Asia, Black Shags or also known as Great Cormorants are believed to be trained and tamed birds that can dive up to 45 meters deep to catch a fish for their master. For every 7 fishes caught, they get one to eat.
Preservation of New Zealand Wildlife
The Rock is proudly committed to the Tiaki Promise to care and protect the motherland in all its beauty. Learn more about the Tiaki Promise and how you too can get involved here.
For more information about Black Shag please visit New Zealand Birds Online.
Find out about our different types of cruises available and see which one fits you. Learn more about it here.
If you're interested in booking now, Click here.
"We chartered The Rock for our engagement party and it was hands down the best 3 days of our lives. Jonny, Liam, Harley, Erin and all the crew were a gift!...
"I went on the Rock about 6 years ago and had fantastic memories so decided to return when I was in Paihia this year. I certainly wasn't disappointed!...
"Spent three days on the boat with friends and had an incredible time! The Rock has good food to keep you fueled for the wide range of activities -...
"Amazing experience with the rock cruise!!!! Thanks for having us! It's such an unforgettable experience, for those who hasn't try before,...
"This is a highly recommended cruise. The staff are welcoming and friendly that you don't feel you are among strangers. The Skipper Jonny is a gem of a...
All Reviews