Kahawai
Marine Life
---
Also popular as Australian Salmon
---
What you need to know about Kahawai


Kahawai or Australian salmon is an underrated saltwater fish commonly found in the waters of New Zealand. In the past, the early European settlers referred to them as Salmon due to the similarities in their features. The scientific name of Kahawai is Arripis Trutta which means trout like and is popularly called by its Maori name "Kahawai".

Fishing for Kahawai in the Bay of Islands
Local Kiwis enjoy fishing all year round here in the Bay of Islands. Kahawai takes bait almost immediately making it an easy catch for beginner anglers gaining a significant status to all fishing enthusiasts. Catching your first Kahawai is pretty exciting, as a strong fish it tends to leap in and out of the water in an attempt to getaway. Once we are anchored in a quiet bay, we enable our guests to engage in dusk fishing here at The Rock NZ with the help of our crew. We provide the bait and the needed fishing gears necessary for all our guests. Fingers crossed, we get lucky and have an additional fresh Kahawai to our delicious dinner menu.

How we like to prepare Kahawai at The Rock Adventure Cruise
The Rock crew have been praised by our guests with our fresh seafood dishes. We thought we should share some ways we like to prepare Kahawai for our guests at The Rock NZ. Prepare the freshly caught Kahawai by bleeding it and cleaning it properly. It has firm and pink meat which is great eaten raw or barbecued.
Kahawai Sashimi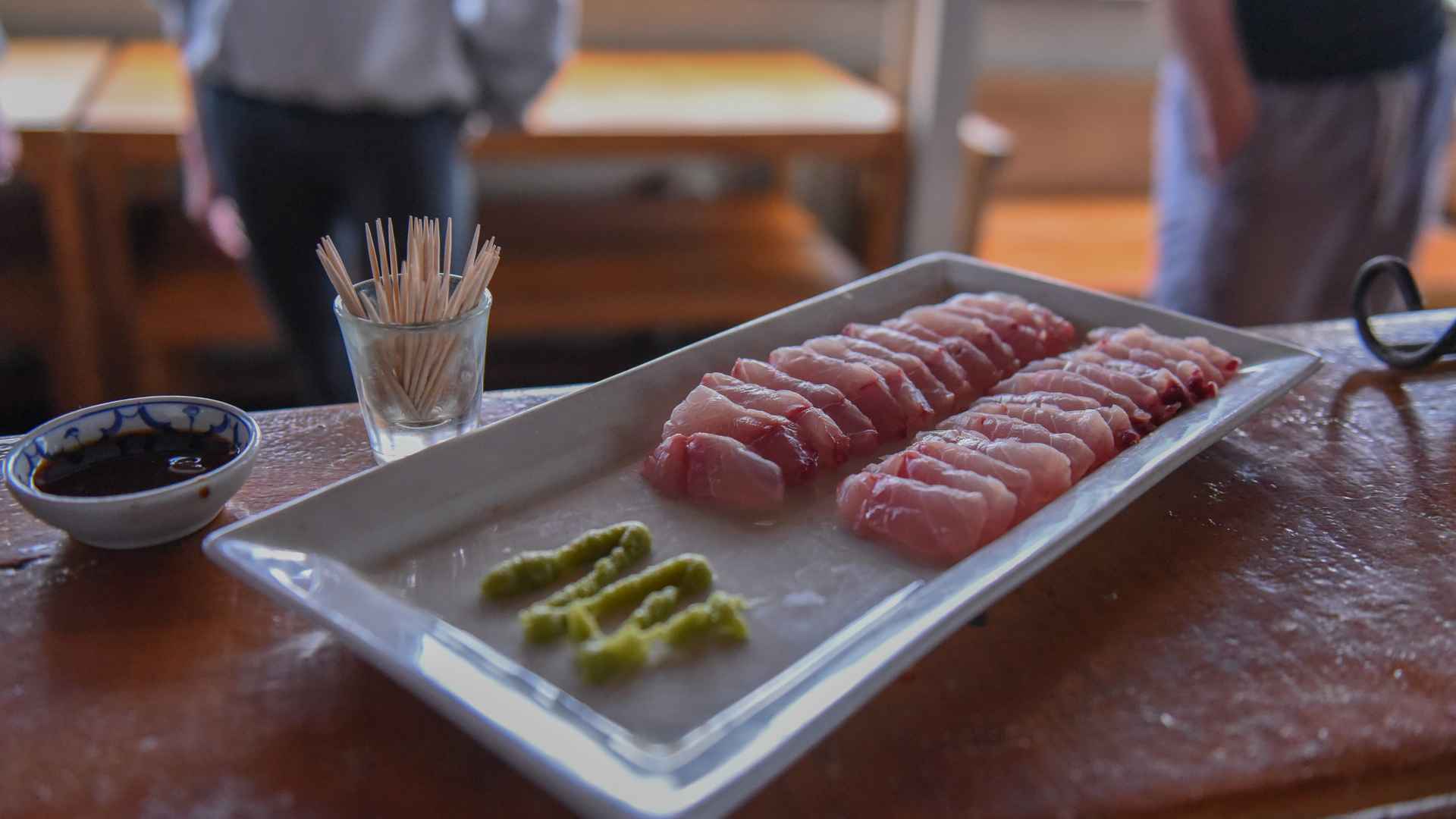 Our Kahawai local favourite dish is Ceviche. The ingredients are so simple and you can find them inside your fridge! Kahawai Ceviche is easily prepared. First, you will need to fillet and bone the fish and trim the dark red parts.
Slice the meat into cute little cubes, and throw it in a bowl. Pour in the lime or lemon juice until the meat is completely submerged before you set it aside and put it in the fridge.
After an hour of marinating, the fish should turn lighter. Add in some cherry tomatoes, capsicum, diced onions, and chopped spring onion. Season it with salt and pepper, and finish with fresh chillies or chilli flakes. If you're feeling a little fancy you can also add coconut milk, turn it up to Filipino style Ceviche. Serve it and enjoy!
Filipino Style Ceviche
Find out about our different types of cruises available and see which one fits you. Learn more about it here.
If you're interested in booking now, Click here.
"Spent three days on the boat with friends and had an incredible time! The Rock has good food to keep you fueled for the wide range of activities -...
"I went on the Rock about 6 years ago and had fantastic memories so decided to return when I was in Paihia this year. I certainly wasn't disappointed!...
"Thank you so much for the amazing experience! We have enjoyed our cruise so much! Kids are so happy and as too! We have learned so much within two days!...
"Sea adventure, Fun activities and hiking... Complete package.. All seasons... Highly recommended... Awesome crew and magnificent skipper... For young and...
"We chartered The Rock for our engagement party and it was hands down the best 3 days of our lives. Jonny, Liam, Harley, Erin and all the crew were a gift!...
All Reviews