Tyran
Crew
---
Our youngest and tallest local crew member!
---
Tyran is our youngest and tallest crew member. He's also a local born and bred in the Bay of Islands with his whakapapa connecting him from Te Kapotai in Waikare through to Ngai Tupoto in the Hokianga. He currently attend Bay of Islands College and joins us during weekends and school holidays.
Tyran loves the outdoors and spends his free time riding his dirtbike with friends on local tracks. Just 14 when he joined us last Summer, he's looking forward to another fun filled Summer working with The Rock Team and meeting many many new guests.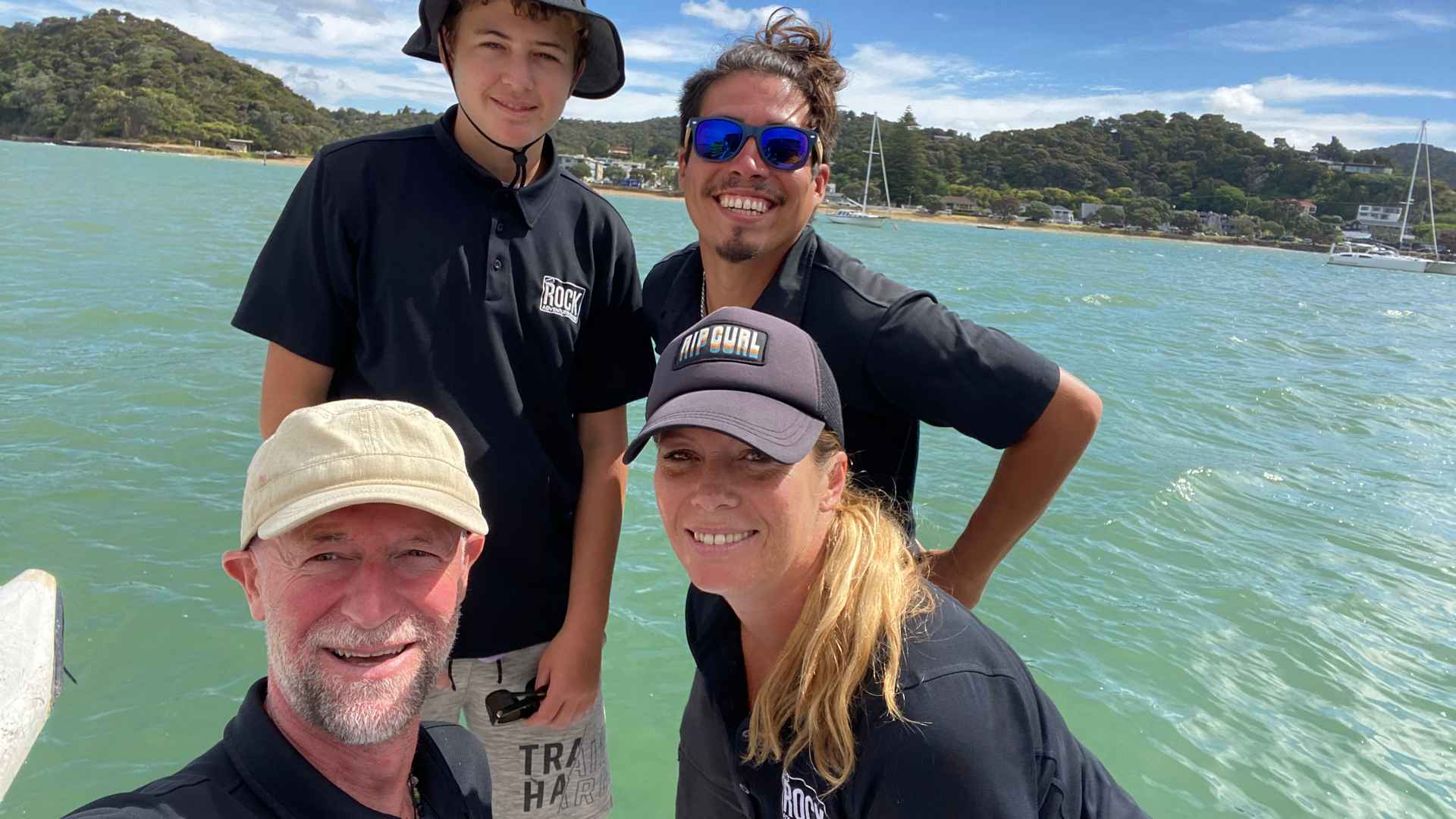 We asked Tyran what his favourite part of working on the Rock is: "My favourite part of the job is collecting kina each morning for the guests and being out on the water. It's a really cool hands on job"
"Amazing experience with the rock cruise!!!! Thanks for having us! It's such an unforgettable experience, for those who hasn't try before,...
"Spent three days on the boat with friends and had an incredible time! The Rock has good food to keep you fueled for the wide range of activities -...
"I went on the Rock about 6 years ago and had fantastic memories so decided to return when I was in Paihia this year. I certainly wasn't disappointed!...
"We had a nice trip with the "Rock" team. The trip was really pleasant and relax. We had sufficient time to do all activities. Having...
"This is a highly recommended cruise. The staff are welcoming and friendly that you don't feel you are among strangers. The Skipper Jonny is a gem of a...
All Reviews