What you need to know about New Zealand's Kingfish
Keen "Kingi" enthusiasts come to visit the Bay of Islands, New Zealand all year round for a chance to catch the mighty Yellowtail Kingfish. Locals and tourists alike enjoy fishing in the Bay of Islands even during the winter season. The Bay of Islands is also affectionately known as the "winterless" North which makes it a perfect fishing destination in New Zealand.
Fishing is one of the top activities our guests enjoy doing on The Rock Adventure Cruise. Normally, after an afternoon of cruising and other activities, we change the pace by fishing at dusk and enjoying a cold beverage.
Kingfish is a powerful type of fish. Once hooked, it demands a great deal of physical strength for it to be successfully reeled in. With the help of our seasoned crew, our guests get to catch some at the Bay of Islands where they are plenty. Their catch becomes a piece of tasty snack they get to share with the other guests on the cruise.

New Zealand Kingfish protection
The conservation of Kingfish is important, Fisheries New Zealand has established a set of rules and restrictions as a guideline for all recreational fishers in the Bay of Islands. The legal minimum size to keep a Kingfish is 75 cm with a daily bag limit of 3 kingfish per day in Northland.
How we like to prepare Kingfish at The Rock NZ
Kingfish is delicious eaten both raw and cooked. Kingfish sashimi is an absolute favourite at The Rock, freshly caught, cleaned and thinly sliced paired with soy sauce and wasabi. We also like to fillet the Kingfish and save it for a barbeque later.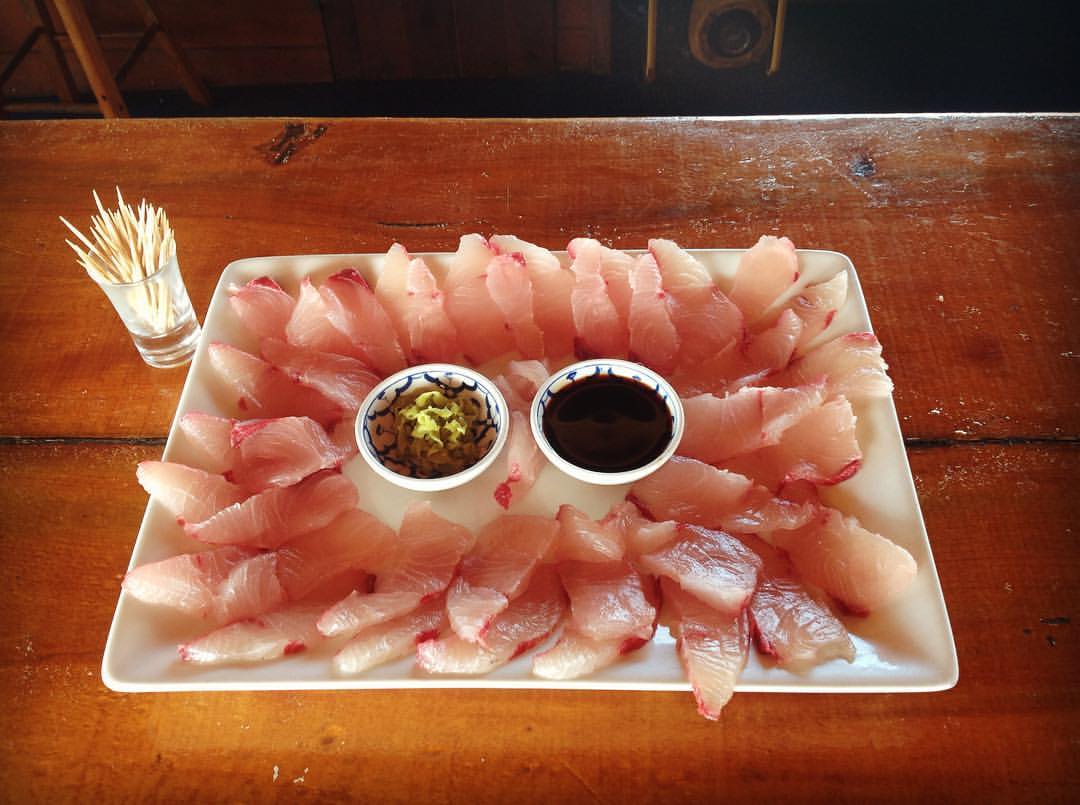 "The crew are wonderful and swimming in the fluorescent algae was one of the most surreal and beautiful moments of my life. Highly highly recommended!"
"13/10 experience. Highly recommended for all ages and types of travelers. We all had a great time & are planning another trip soon."
"Anyone considering this, consider no more and just book it! This was one of my first experiences solo travelling up in the north after a tour and as...
"The crew on The Rock are so friendly! The boat is an old ferry and has a lot of character. I'm sure there are plenty of other positive reviews, so...
"The entire tour from start to finish was incredible. There was a constant stream of activities and you could pick and choose what you wished to do. We shot...
All Reviews